Top 100 Small Town Business Ideas
In 2023, you may want to consider starting a small business. The majority of small businesses are nonemployers, meaning they are run by one person and do not have employees. Ninety-one percent of consumers would rather use a small local business when it is convenient.
84% of small business owners are optimistic about the future of their companies. There are many unique business ideas for small-town ventures that you can consider, but you need to align them with your needs first. Small towns aren't just for mom-and-pop shops with decades of history.
These ideas for a thriving business can be used by entrepreneurs from all backgrounds and across multiple industries:
100 Lucrative Small Town Business Ideas
Food Truck Business
You can start a food truck business in a small town if you have the right strategy in place. Restaurants are great, but they tie you to one location.
As the seasons change, you can participate in local events, move your business to the locations that attract the most foot traffic or even look for opportunities in neighboring towns. Your flexibility can help you solve a number of problems.
Food truck businesses, on the other hand, require marketing and audience knowledge.
You can succeed quickly and sustainably if you have a passion for a particular cuisine. Having built a reputation in the neighborhood, happy customers will return time and time again.
Suggested Resources
Coffee Shop
Small towns have a good demand for coffee joints, but coffee shops are more common in cities. If you own a retail location with good visibility, this could be one of the best small-town business ideas.
You can also add a bar that serves beer and wine in the evening if your local authority permits. You will generate more revenue this way.
Helpful Content Related to Coffee Shop:
Grocery Store Owner
A reliable convenience store is easily one of the top items on the list, as grocery stores account for over one-third of all brick-and-mortar stores. As it is said, necessity is the mother of all inventions.
You probably already have some in your town. If there is a location where adding a grocery store could attract a lot of customers, embrace it.
Although 7-11 is the most familiar, independent stores dominate 60%. In addition, convenience stores are one of the easiest businesses to set up, since they know there is a market for them. You can make them one of the best rural town business ideas when you also sell gas.
Suggested Resources or Grocery Store
Start a Restaurant
A restaurant business is growing in small towns and it is possible to find the food items that are in high demand in the community.
You can also come up with a different theme, like a farm-to-table restaurant if you are sourcing agricultural products from the local area.
Pro Tip: A business plan is essential for a successful restaurant business, Download this free restaurant business plan template to write your plan.
Pet Caretaking
The residents of your small town will be eager for someone to take good care of their pets.
Pet grooming accounts for 42% of all pet care services, so it makes sense to start with that. For increased returns, you could also consider dog walking, cat sitting, and related services.
In a small town with just a few thousand residents, you can reach hundreds of potential clients even if you live there.
In the case that starting a salon is too expensive, you could run it from home or use a mobile service. It is possible to serve people in surrounding towns, too, if your small town doesn't attract enough customers.
Recommended Resources:
IT and computer services
If you're the only tech-savvy person in town, you're a gold mine of information! Most people, even in small towns, own some form of technology. Understanding how to troubleshoot will make you a valuable resource.
Additionally, it doesn't cost as much depending on the services you offer. In contrast, troubleshooting over the phone or in person does not have many upfront costs.
If you plan to do physical repairs, you'll need to spend some money upfront. Before you start this business, make sure there isn't already a resident techie!
Marketing Consultant
A lot of small-town business ideas involve helping other companies. You probably have a few small businesses in your town that don't have marketing departments.
Whether you help them build mobile-friendly websites or design storefronts and printed materials, marketing expertise can be invaluable. You can run your business as a one-person operation or collaborate with other creatives in the area.
Used Clothing Store
Clothing stores that sell used clothes will always have a steady stream of customers in search of new items.
Locals, especially families with growing children, tend to come through constantly.
You can save old clothes from the landfill by finding a new home for them.
Automobile Repairing Service
Small towns have a high demand for skilled automotive repairers. If you have experience in repairing automobiles, you will not have trouble finding customers for this business.
Lemonade Making
Lemonade is actually a lemon-flavored very popular soft drink. The principal raw materials required are sugar, citric acid, flavour & essence, food colour, and sodium benzoate. 
Although lemonade-making is a capital-intensive and management-intensive business, it is one of the best summer season business ideas for small towns.
Christmas Tree Farm
Growing and selling real Christmas trees to consumers who are willing to go out of their way for a real tree can also be a seasonal business if you have a lot of outdoor space.
Open a Gas Station
If you open a gas station in a small town, especially along a highway, you will have no shortage of customers for filling up cars and other transport vehicles.
Vacation Check-in Services
The service of watching over a family's home while they're on vacation is on the rise, and it does not always require that the family stay at the house.
You may need to feed the animals, check the house, pick up the mail, and mow the lawn.
All these chores help out and keep families from feeling overwhelmed when they come home.
Start a Local Paper
Many small towns still have traditional newspapers, but online papers are doing well. In addition to getting paid by advertisers, you might even get funding from the city.
The importance of having a local paper, whether printed or online, is widely recognized.
Juice Bar
A juice bar has become a trend even in small towns in America, with an increase of 4%-8% in the last ten years. You can review several franchise opportunities online, ranging from $47,000 to $400,000.
Although the initial investment is quite high, owners earn average revenue of $100,000-$400,000, so you won't have to wait long to recover your investment.
Pro Tip: Having a business plan is great for a successful juice bar business, download the free juice bar business plan template to create a plan yourself.
Tissue Paper Making
In recent years, household paper products have seen a large increase in demand. You can produce tissue paper, facial tissues, and paper towels by using simple machinery. You could begin by focusing on just one or two allied products.
Making household paper products is one of the most profitable and trending paper business ideas for small towns today.
Bowling alley
The bowling alley is not the cheapest business on this list, but it can be very profitable and can appeal to a wide range of patrons in a small town. 
The bowling alley is an essential part of a town's social life. In addition to bowling, food and drink (especially alcoholic beverages) can also bring in lots of money.
Bowling alleys in small towns can also be rented out for additional income. A quality business plan is essential for any business, no matter how small or large.
Woodworking
A woodworking business can be very profitable and rewarding in a small town. You will find many technologically advanced machinery. However, you must select the right product. Additionally, you must focus on the right niche.
Catering Service
There are many advantages to being a caterer, including the ability to cater to different cuisines and dietary conditions (e.g., gluten-free recipes) as well as targeting your service at a variety of events. Special occasions like birthdays, weddings, funerals, graduations, and others are commonplace.
Pro Tip: You will need a business plan for starting or running a successful catering business, download this free catering business plan template to create a plan yourself.
Ice Cream Shop
In small towns, ice cream is another product that is in high demand throughout the year. An ice cream shop is a good way to start a food retail business on a low budget. Ice cream shops are usually hangouts for local residents. To make more money, one can add food items to the business, like cakes, candies, fruit juices, etc.
Alternatively, you can sell ice cream from a truck if you do not have the budget to rent out retail space.
Pro Tip: A business plan is essential for a successful ice cream shop, download this free ice cream shop business plan template for building a perfect plan.
Daycare
In small towns, daycares for working families are few and far between, but the child care industry is worth $58.6 billion, and you can get a slice of that pie.
It will be most important for you to decide whether you will operate from home or if you need to rent a space when calculating the costs of starting your business. As soon as their small-town startups reach the desired level, most will switch to the latter.
Dry cleaner
No one likes finding out their new sweater needs to be dry-cleaned, but sometimes it's necessary, especially when the clothes are suits, dresses, and jackets.
It's a great business idea for a small town if your town doesn't have a dry cleaner. A dry cleaner can be an excellent business for people of any type, especially if your town has a lot of people who commute to the city for work.
People will be able to properly care for their clothes if they have a local dry cleaner.
Aluminum Foil
A variety of industries use aluminum foil in different ways, including pharmaceutical tablets, bulk & unitized tea and coffee, prepared meals, bakery products, frozen meat, fish, milk bottle caps, wine, lube oil, greases, powdered milk, confectionery, biscuits, photographic film, gift wraps, household wraps, butter, margarine, and cigarettes.
Tour guide
There is a huge opportunity for your small town if it does not offer tours! Find out if your town has any tourist attractions or landmarks. Find out what spots tourists like to visit most.
Based on what you find, you may already have a tour route planned. Depending on your town, you can even set up fun attractions for your tour.
Bicycle rentals and repairs
There is a great deal of variation depending on your town when it comes to this niche business. How bike-friendly is your town? Do a lot of people own one? Do people bike the trails in your town? If so, you may have an opportunity to start a bike shop in your town.
Bike rental shops provide visitors with the opportunity to ride bikes without bringing their own. It is also a good idea to offer bike repair services in your town if there are many cyclists, but no shops to assist with repairs or parts.
Electronics dealer
Now is the perfect time to do something a little off the beaten path. Would you consider becoming an electronics dealer who specializes in drones and drone accessories? If this sounds a little off the beaten path, trust us, it's worth a shot. 
According to DRONEII's Drone Market Report, the commercial drone market is expected to grow over US$55.8 billion by the year 2030," writes Alvarado. You have the opportunity to disrupt a huge, profitable market by getting in early.
ATM Space Renting
The banks usually rent ATM space for a certain amount of time and renew it every two or three years. If you are looking for a stable income, ATM space renting is a good retail business opportunity.
Pet and grooming store
In a small town with many pet owners, you may have a big business opportunity. Nobody wants to drive an hour away for a haircut. If you don't have a pet supply store in your town, you could have another one.
You can stock up on their preferred pet food and supplies by asking the pet parents around town what they wish was close by.
Recommended Resources:
Veterinary office
The idea of opening your own veterinarian office right in your hometown might appeal to you if you are a veterinarian or know someone who is looking for a practice. 
This is another small-town business idea that will require licensing, permits, and qualified and educated employees.
It can, however, become a place where families in your small town take their pets if you have the funding (or are able to get a veterinary business loan), time and dedication. 
Families with pets will need to take them to the vet for annual checkups and emergencies, so if you open a local, reliable office, you can capitalize on this pet-related need.
Small Business website creation
It is now common knowledge that practically every business owner needs to be online – even those in small towns and rural areas.
Knowing that and getting a website that works for them are two different things.
Having a great WordPress site and knowing some basic SEO will allow you to build beautiful business website designs in your town and possibly the entire region.
Mushroom Farming
The mushroom farming business can be an excellent way to make a lot of money in suburban areas. If he knows a bit about mushroom growing science and technology and has their own building for establishing a mushroom farm, he will be able to start a mushroom farm.
Arcade
An arcade is a great place for children and for adults who enjoy playing games.
Especially in small towns with limited entertainment options, this can be a profitable and fun business.
Gift shop
In large cities, we take multi-department grocery stores for granted. Small towns benefit from gift shops since these items might be hard to find. You can offer gift cards, custom gifts, and gift wraps.
You should buy stock based on what your neighbors want. Is it difficult to get greeting cards in your neighborhood? Can they get special items engraved? Don't buy teddy bears everyone won't want.
Bakery
In small towns, the bakery business is one of the most profitable. You can start the bakery business by buying or renting a space.
In order to get success in the bakery business, you have to choose the right product and use a proper marketing strategy. For your bakery business, you must choose specific products based on the demand and financial aspects.
Bakery Business Recommend Resources:
Start a Landscaping Business
An easy-to-start landscaping business is another thriving and profitable business in a small town. 
The purpose of landscape architecture is to beautify our environment by designing large man-made constructs and planning, designing, managing, preserving and rehabilitating the land.
Like lawn care, landscaping is not one of those businesses that someone can start and make big money from without really working hard and smart.
Airbnb Operator
If your small town attracts many tourists or business travelers, you can break into the market with an Airbnb business. If you own an unused property, this is a potentially lucrative environment. Expanding to several properties is straightforward as well.
It's been stabilizing recently, and you'll only need to fill the property for a portion of the month to cover mortgage and business expenses.
Hauling Truck/Large Truck Rental
In some cases, you just need someone who can haul stuff: moving in and out of storage, delivering raw materials to an artist, delivering supplies to a business or school.
If you have the truck, training, and license to pick up things like car bodies, then you have an even greater chance of making money.
Related Articles: 
Dog Groomer
A lot of dogs need grooming services, regardless of the place they live, so you might be able to open your own grooming business in a small town or rural area.
Suggested Resources:
Off-The-Grid Power Installation
To work with larger companies to help rural areas switch to green energy is one thing, but to build an off-grid system is quite another.
You can set up self-sufficient farmsteads and cabins if you can do that!
Vape Shop
Traditional smoking has declined in most developed countries, such as the United States, as the use of e-cigarettes and similar devices has increased. Vaping is the act of inhaling and exhaling aerosol. It is popularly known as vapor.
In recent years, there has been an increase in demand for vapor products. In the United States alone, there are over 11, 000 vape shops operating. 
If you reside in an area with many traffic patterns, you might be able to make a good living by opening a vape shop.
Tracksuit Manufacturing
A tracksuit is popular with people of all ages. In addition, men, women, and children wear this item as sportswear or as casual wear. 
The dress is very comfortable and functional. There are numerous colours, sizes, patterns, and designs available for the item. Also, there are different tracksuits available for men and women.
Airbnb Operator
In a small town, where many tourists come for business or pleasure, Airbnb is a viable business opportunity. 
If you own unused properties, it is a potentially lucrative business. It is easy to expand to use two or more properties.
In recent years, the number of Americans booking domestic vacations has increased considerably, and the market has stabilized, so you will only need to fill the property part of the month to cover mortgage and business costs.
Taxi Service
A popular small-business idea for generations, ride-hailing has been transformed by the digital age to become one of the most popular small-business ideas. 
There are now several options available to you, including starting your own taxi company in your rural area or joining an existing service such as Uber or Lyft. 
This gives you a wide range of choices and allows you to take on as much responsibility as you can.
As a result of the pandemic, the taxi industry's market share has increased by 8.8%. Many people prefer to avoid public transportation in times of pandemic. Among your services would be minibus driving for airports, company events, or bachelor and bachelorette parties.
Massage
Massages are one of the best ways to unwind and relax, aren't they?
It doesn't matter if you are looking for therapeutic massage, deep tissue massage, or if you just want to relax and de-stress on the table, a massage business in a small town will find it easy to find customers.
Solar Business
In the future, the solar business has a great deal of potential. 
It is therefore possible to harness both the technology routes for converting solar radiation into heat and electricity, namely solar thermal and solar photovoltaic, to provide huge scalability for solar energy. Small towns can benefit greatly from this business idea.
Gym and Exercise Studio
In small towns, starting a gym might seem like a bad idea, but it isn't. Fitness businesses are great small-town businesses, but they are especially lucrative for areas with colder temperatures most of the year.
Moreover, the boutique fitness trend is booming at the moment and does not appear to be going anywhere anytime soon. 
The popularity of massive gyms with rows of weights and cardio equipment is waning. Therefore, there is no better time than now to capitalize on boutique fitness.
Thrift Shop
Generally, a thrift store sells low-cost and second-hand products to customers and can be one of the most profitable small business ideas because there are a lot of customers out there looking for cheaper products.
Build a Mini-Golf Course
A game of mini golf is fun for everyone, regardless of their age. Make money helping others have fun by taking a small patch of land (or creating one indoors).
While running a low-maintenance local business, you can even work on your niche sites on a laptop.
Local Blogger & Youtuber
There are plenty of opportunities for aspiring entrepreneurs to make money online by sharing where they live in the online world. 
Show rural life. Give an in-depth glimpse into small-town life. In addition to making money, you also build skills that will allow you to do more valuable freelance work in the future.
Local Museum
It is also possible to create your own museum dedicated to the history or culture of your small town if your small village has an interesting or unique history.
If you live in a small town with a considerable tourist industry or if you can adequately promote it outside the area so that it becomes a destination of its own in its own right, then this would be the most effective method for you to use.
Beauty Salon Owner
Small-town entrepreneurs can open their own salons or share the space with other local business owners to offer professional hair and beauty services. 
Alternatively, you can be mobile – you can visit clients in their homes and render your services there, saving on overhead costs for space. This is particularly advantageous in rural areas.
You still have to analyze your small-business competition as a hairstylist or beauty technician to make sure there is enough demand to accommodate another service or expert in your salon.
Suggested Resources: 
Novelty Store
For entrepreneurs with charisma and personality to match the products they sell, novelty stores are fun business ideas. Formal business education is not required, but it can be helpful.
These stores typically stock unique gift ideas and attract a wide variety of customers.
The startup cost is moderate and you can make up to a 50% profit margin. Store owners should know how to manage inventory and have some general business skills.
This small-town business idea will have slow growth potential at first, but if you provide a unique experience that customers can't find anywhere else, you'll build a solid client base.
T-Shirt Designer
A t-shirt design business is simple and can benefit many people in your neighborhood.
You don't have to sell and take care of clothes, you can make them! If you live in a neighborhood with potential opportunities, ask around to find out what opportunities are available. 
Students may need t-shirts for class trips or neighbors may need t-shirts for family reunions.
Custom designs can also be sold, but there's a little more risk involved since you're not being commissioned.
However, you can make some money if the town likes your designs! Custom designs can also be sold online through sites like Redbubble and Teespring.
Pro Tip: A business plan is essential for a successful T-Shirt business, Download this free T-Shirt business plan template to help you write a plan yourself.
Hardware Store
Every household and building construction company needs tools, gardens, hand tools, building materials, etc., so you are likely to find a hardware store in your town already.
Even though the market is competitive, there is still a constant demand for these items throughout the year because the market is so large.
Buildings Campsites
You can build cabins that can be rented, an RV campsite, or even just a primitive camping area.
Opening up land that is not being used for camping on land that is not being used.
Pro Tip: To start a successful campsite business you need a business plan. You can download our free business plan templates to create a stunning business plan.
Bedsheet with Pillow Cover
It is one of the best business ideas for small towns since it is a very good consumer product that can be started with little capital investment. 
A good understanding of the textile industry is important. In the beginning, you can operate on a small scale and then move on to larger ones.
Bar
Small-town entrepreneurs interested in the food and beverage industry may consider owning a bar. 
Entrepreneurs should be sociable, enjoy interacting with the public, and have a passion for their business.
Although formal education is not required to operate a bar, working in a bar or restaurant will definitely be helpful. 
Startup costs are usually $100,000 to $1 million, but bars can generate $25,000 to $30,000. Depending on the economy and health trends at the moment, you will be able to grow your business, so creating a popular niche environment will be vital if you wish to expand.
ProTip: A business plan will help you get funding to start a bar business. For assistance in writing your own business plan, you may download our business plan pdf.
Souvenir Shop
In cases where you live in a small town that is a popular tourist destination or close to one, you may want to open a souvenir shop.
A successful business owner knows how to select the right inventory and price it in such a way that will attract customers. Business owners should be excellent salesmen and come up with a solid strategy for their stores.
Junk Hauling/Junkyard Operator
If you live in a small town, such as a rural area, you may find it challenging to haul junk. There may be no good option available. There may also be options that are extremely expensive.
It's surprisingly profitable to haul junk and run junkyards if you have a lot of empty rural land.
Freelance Writer
Freelancers can work anywhere in the world. Although this may seem like an odd small-town business idea, starting a writing business can be a great idea.
Everything that you need to do can be done online, so you can work from home, the park, the library, or wherever else is convenient for you!
Diner
In small towns, diners can be very popular destinations, especially if they serve great food and beverages.
A successful diner offers a friendly atmosphere as well as good food and sets itself apart from its competitors by offering features such as price, specialty menu items, or theme.
A diner owner should be good at working with people and knowledgeable about running a restaurant. 
No formal training or work experience is required, but this will help you understand how to run your business. A diner's startup costs are between $275,000 and $425,000, and profits are between five and six percent.
Pro Tip:  A restaurant business plan can help you to plan your dinner business for the next 3 to 5 years and get finance.
Wine Tour Business
A wine tour business in your small town might be perfect for you if you enjoy educating your community and are passionate about wine and vineyards. An owner or operator of a wine tour must have a thorough understanding of the wine-making process and can explain the history of their region and vineyard.
Water Refill Station
Water refill stations can be a profitable small town business for people who live in an area where there is a scarcity of water. This business requires little investment and can be started with a small amount of storage space.
Start an Adult Education Center
It is true that there are a lot of men and women out there who, for a variety of reasons, have not attended formal schools as a result of which they are unable to read and write.
The idea of starting an adult education school is one of the options you have if you are interested in starting a business in a small town or if you are in the education sector.
In order to award recognized certificates/diplomas in your adult education center, you will need to apply for accreditation and license with the education board of your country.
Sugarcane Farming
There are a lot of countries worldwide that grow sugarcane as a cash crop. Sugar cane is used as a sweetener and as a feeding supplement for livestock.
It is the most important and cheapest source of refined sugar available. If your soil is adequate for sugarcane farming, you must look into this business in small towns or rural areas.
Orchard
A small town's orchard can provide great products and activities for its residents, making it a popular addition.
Side businesses like these are ideal for people who love working with the earth, don't mind long hours during the growing season, and have the patience to stick with it after a tough time.
A successful orchard owner must have a basic understanding of business, food safety standards, and an agricultural or natural science background. The startup costs for orchards are usually moderate (a minimum of $50,000), and the earning potential for smaller orchards is usually limited.
Home Painting Business
A small-town entrepreneur with a desire to make money should consider starting a home painting business as one of the most lucrative and profitable home improvement businesses.
Painting your house is one of the easiest ways to improve the appearance of your home. This shows that professional painters are indeed in a good position to grow their businesses.
Accountant
The service-based business of accounting thrives in spite of the rise of online accounting solutions. 
It takes care of people's tax returns, and personal and business financial matters. Most people prefer to deal with their finances with a local company and someone they can talk to in person. 
This is a great opportunity to make big money as long as you're great at client support and compassionate. An accountant can make $70,000+ per year if they have the right skills and qualifications.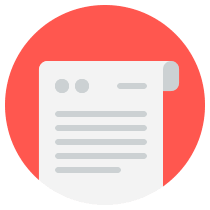 Need a Website for CPA or Accounting Firms?
Our team is here to help. Accounting Firms  need a website that works and serves their audience's needs. Hire our web disign for CPA and Accouning Firms  Services to build an Business Website store for you.
Handmade or craft business
A storefront is an excellent way to show off your creations if you're passionate and crafty. You can also start selling products on Etsy to broaden your market. Use local supplies or create something inspired by your community to take advantage of the uniqueness of your town.
Alternatively, you can sell handmade crafts from local artisans if you're not crafty or don't have enough items to fill a store.
Pro Tip: Here is Step by Step guide on how to start a craft business.
Open a Carpentry Shop
If you're looking to start a business in a small town, you should also consider opening a carpentry shop. Of course, you can find at least a few carpentry shops in any town.
Since carpenters are needed in most communities, starting a carpentry shop is one of the best options for you if you intend to start a business in a small town.
Dental Office
A dental office is essential in every small town to provide routine dental care and corrective care.
Having completed dental school and being properly licensed will be necessary for you to begin this business, but being friendly and personable can also help you tremendously in starting a successful practice in a small town.
It is very expensive to start a business in this profession ($250,000 to $500,000), but with a successful business, you may earn over $1 million per year.
Mobile Retailer
If you don't have a lot of shoppers in your local area, it might not be feasible to set up a full retail store. 
However, you could start your own mobile retail store that you could transport around and then sell items at fairs and events in your area where you know there will be a lot of shoppers.
Open a Cosmetic Shop
An entrepreneur can start another profitable and thriving business in a small town by starting a cosmetic shop. 
The cosmetics market is large and good enough. Cosmetics are not just for women but for all genders as well. Considering opening a cosmetic shop in a small town would be a smart move if you are considering starting a retail business.
Location is one of the most important factors determining whether a retail business will succeed. To start your cosmetic retailing business, you should conduct a thorough market survey and feasibility study before choosing where to rent or lease a store.
Electrician
A lot of small towns rely on the services of electricians who are located 40 miles or more away, which might surprise you.
If you are a certified electrician in a town, that's a great job for you.
Flea Market
The entrepreneurs of small towns may wish to open a flea market to serve their communities and neighbouring ones.
It is a great business idea for people who have worked at flea markets, craft fairs, or retail, and are willing to work more during peak business hours.
Outdoor flea markets can be started with little investment, but indoor flea markets are often more expensive. Successful flea market entrepreneurs need solid sales and marketing skills.
Pro Tip: Here is a step-by-step guide on how to set up a flea market booth.
Fumigation Services
When considering starting a business in a small town, an aspiring entrepreneur may consider launching an agro allied related services business.
Insects, weeds, and other unwanted pests are eliminated with fumigation. It is a highly profitable business venture that is easy to start and manage.
The required chemical handling permits and licenses must be obtained from the appropriate authorities in your country if you plan to start a fumigation services business.
Rural Podcaster
Podcasting is becoming more popular than local radio, but local stations aren't what they used to be.
A wide range of opportunities still exists, whether you want to target a local audience, provide a glimpse of rural issues, or target a broader audience.
The business can have a global reach even though it's in a small town.
Bridal Store
A bridal store specializing in speciality wedding attire with allied wedding supplies products is a profitable retail venture in the clothing and fashion industry.
Since weddings are unforgettable once-in-a-lifetime events, brides-to-be and their wedding parties spend a lot of money on bridal attire and wedding accessories even in a poor economy.
Decorating Services
As a small-town contractor, you can offer painting, interior design, furniture assembly, or a full-service package for redecorating. 
As Americans spend over $400 billion on home renovations each year, there should be no shortage of work if you can help homeowners or landlords get their dream homes, or raise their property prices. 
In this field, you can also consider roofing and double-glazing installations.
Pro Tip: Here is a step-by-step guide on how to start an interior design business.
Spice Powder Making
The business of grinding and packaging spices is one of the most profitable food processing businesses.
Additionally, it is small and medium-scale scalable. Spices are essential items for food preparation and processing. Additionally, they are taste enhancers.
The processing of mixed spice powders is more profitable than processing individual spice powders such as chilly, cumin, and turmeric.
Photographer
In small towns, professional photography offers a variety of business opportunities. Portraits and commercial photography are just two examples. You can stay open to a variety of styles, depending on what your town needs.
It is possible to get predictable income on the calendar by photographing annual events like community festivals. Ask local businesses and organizations about upcoming events that might be of interest to professional photographers.
Pro Tip: A business plan is essential for a successful photography business, Check out this free photography business plan template to write a stunning one yourself.
Liquor Shop
The opening of an exclusive liquor store in a small town can be a profitable business if the local laws do not allow the selling of alcohol in grocery stores.
It is one of the most popular small-town business ideas for people with a reasonable investment to start a liquor store. You need to consult local authorities about the license and permit requirements.
Pro Tip: If you are looking to start a liquor shop, this guide on how to get a liquor license can be helpful for you.
Open a Book Store
People in small towns tend to buy books more from shops than from online marketplaces if you look closely. 
By adding some creative additions like creating an eatery, hosting events, workshops, etc, you'll bring in more profits as well as more footfall to your bookstore.
Bonus Tip:  You will need a business plan for starting a successful book store, You can write a plan using this free bookstore business plan template.
Open a Smartphone Repair Shop in a Small Town
In small towns, the sale of mobiles, specifically smartphones, has risen as never before. Most mobile companies are now focusing on expanding their market in small towns. Therefore, it is evident that the demand for mobile phone repairs will rise.
Tire Retreading
As a new technology, tire retreading is able to make old tires serviceable and usable again. 
The tread is the part of the tire that comes in contact with the road. In terms of technology, this is one of the most popular business ideas for small towns. The tread provides traction and is an integral part of a tire.
Car Repair Service
Small-town businesses that offer mobile mechanic services and local garages can be a great way to earn good money from completing regular repairs or annual servicing. 
Everyone loves their vehicle, but they will inevitably run into maintenance problems from time to time.
A car mechanic can earn approximately $69,000 per year from the spare parts they use, while the owner of a larger service may earn even more. 
It is possible to build a monopoly in your local area with a small-town auto repair shop, especially once the community trusts you and you don't rob them blind. This is the key to sustainable success.
Poultry Farming
In the past three decades, poultry farming has evolved into a techno-commercial industry from backyard farming, which is the fastest-growing part of agriculture.
Small towns, villages, and rural areas are ideal for poultry farming. Poultry farming is a business that is growing rapidly around the world.
Milling Business
A milling business involves a wide range of manufacturing operations. It is possible to start milling businesses at small and medium scales depending on the type of product and raw material you use.
PVC Pipe Manufacturing
The demand for PVC pipes and fittings is directly correlated to the consumption of PVC pipes than fixtures. It is expected that due to the trend of using PVC pipes for a wide range of applications, fittings will grow significantly in demand as well.
Flower shop
Flowers are a great gift for any occasion – anniversaries, promotions, and those forgotten birthdays! Local flower shops can be more convenient than online floral delivery services since residents can speak directly with the florist and get their flower arrangements promptly.
At most, you'll need to learn a bit about flower care and arrangement for this small business idea.
Kids Garment Manufacturing
You may want to start your own infant garment manufacturing business as the infant clothing industry is growing rapidly across the globe. 
Furthermore, this business has excellent export prospects. You might also consider starting a company that manufactures infant garments for export.
Microbrewery
In small towns, you might be able to find a large enough location for a reasonable price to brew your own beer if you're tired of big brands.
There might be a market for it in your small community with a significant tourist influx, or you may be able to sell it in larger markets with greater consumer demand.
Candle Making
The candle market is a big market for aromatic decorative candles, as they are used as gifts as well. It is a business that can be started on a small scale. Women especially can take part in this business.
Bonus Tip: A business plan is essential for a successful candle-making business, You can write a business plan using this free candle-making business plan template.
Medical Store
You can open a medical store in a small town if you are a chemist or have years of pharmacy experience.
This business offers many kinds of business opportunities that go beyond simply selling medicine. Medicine and related health care products and supplements are on the rise because of the increasing demand for them.
Construction Related Business
In many areas of the globe, it has been observed that construction has seen a big increase in small towns. If you are associated with the construction industry, opening a real estate business can yield good financial returns.
Yoga Studio
Yoga studios are a profitable and lucrative small-town business in the health and wellness industry.
In addition to creating the immense potential for entrepreneurs, yoga studios can be one of the most lucrative small-town business ideas, as consumers are transitioning from remedial care to preventive care.
Tour Operating Business
It may be the ideal business for you to start a tour operating a business if you have a tourist attraction. 
Set up a travel service-related company to provide tourist guides who will guide visitors around and educators who will provide historical facts and information about what tourists will see.
Detergent Powder Manufacturing
A detergent and washing powder are both surfactants. And washing powder plays an important role in cleaning and washing solutions. Generally, there are two different types of manufacturing technologies available. The first one is spray drying, and the second is mixing raw materials.
Consignment Shop
A consignment shop's success depends a lot on the quality and range of products it offers customers. Starting a consignment business is much more likely to be successful if you have a good retail location and a network of quality suppliers in an area with high footfalls.
Buying a Franchise
A franchise with a built-in customer base can come with the advantage of a more established brand in your small town if you have more funds at your disposal.
More than 10% of all companies in America are franchises, and you could join this thriving market. Over 90% of all companies in America are franchises.
Bonus Tip: Learn why to consider franchises Instead of trying to Go It alone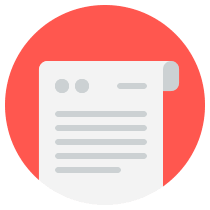 Need a franchise Business Plan?
Hire MBA professional business plan writers to write a perfect franchise business plan. You will receive valuable insight and guidance through the early years of your franchise business through our carefully structured franchise business plan.
Conclusion:
Having a small town doesn't mean your business ownership dreams can't come true. Small towns may not have the same amenities as large cities, but that can provide you with a unique opportunity.
A small business's success depends heavily on its location, whether it is in a big city or a small town. There are a number of factors that need to be considered, including raw material resources, infrastructure, and local markets.
There is no doubt that this list of profitable small-town business ideas will certainly assist you in making a well-informed decision regarding your own business venture.
Recommended:
It's necessary to have a business plan if you want to start a small town business. To help you write your own plan, download our free business plan sample pdf.
Tags:
small town business ideas