How to Start a Hair Extension and Wig Business
If you're wondering how to start a hair extension and wig business of your own, this guide on starting a hair extension and wig business is best for you.
Wig and Hairpiece Stores have become a niche retailer within the hair care industry. In this sector, there are two distinct consumer groups:
Those who buy wigs and hairpieces primarily for aesthetic reasons
And those who buy cranial prosthesis wigs, which are for those who have lost their hair for medical reasons.
IBISWorld reports that the wig and hairpiece industry brings in $358 million annually, and there are under 923 companies in this sector.
Industry revenue is projected to grow at an annualized rate of 1.3% to reach $383.0 million by 2026.
Are you still asking "How to start a hair or wig business in 2023"? So you are at the right place. Wise business plans, with a wealth of experience in the hair industry, will show you how to start a hair extension and wig business easily.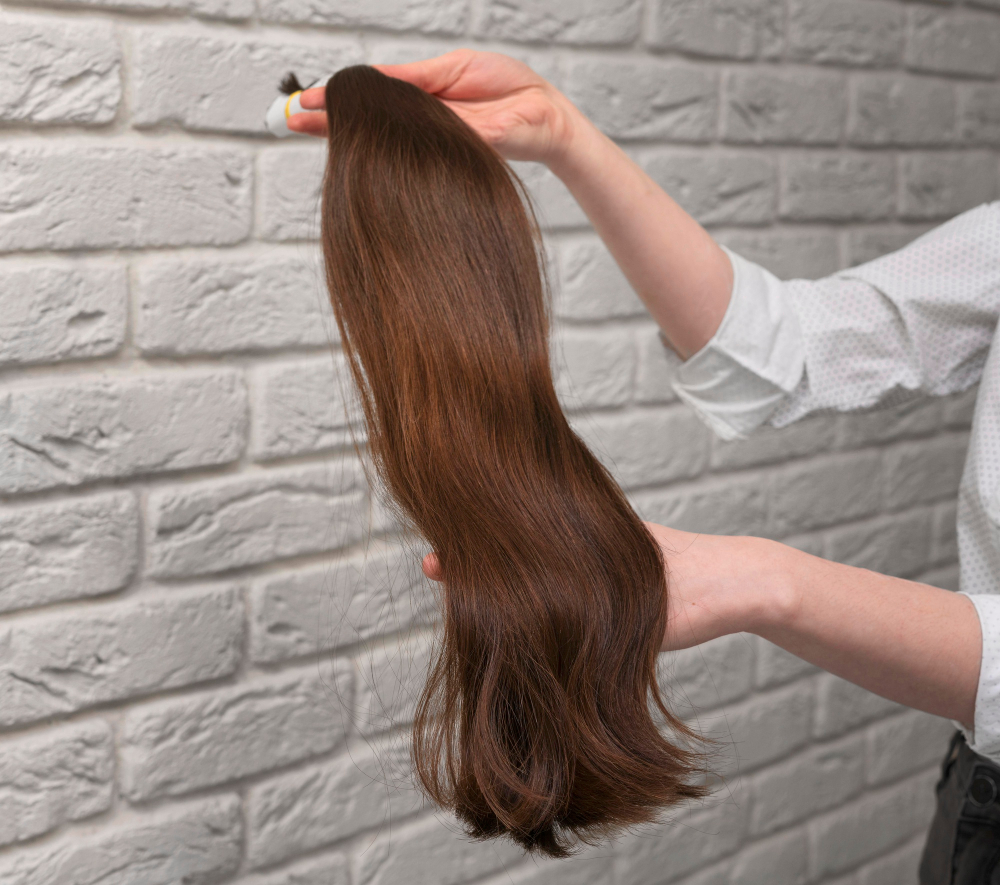 Step 1. Understanding the market, trends, and pricing.
Research the competition online and in local brick-and-mortar stores. Find out which wig website is the most popular at Alexa.com. Alexa ranks websites by popularity. Write down what you like about these websites.
Any business idea should always start with market research. If you want a fast track to success, you must know what your competitors or those who offer a similar product are doing.
In order to conduct market research, you can:
Read magazines about wigs and weaves
Watch ads related to wigs and Hair Extensions,
Attend beauty fairs
Study your competitors, and even talk to your friends and colleagues about wigs and weaves.
Search for beauty-related blog articles.
Outline your own key findings so you have a broad understanding of the market. It's important to note that your findings should include the trends, the competitors' listings, the prices wigs and weaves are sold at, who the potential customers are, and what kind of product they prefer. You must take action to come up with your key findings under this step.
Step 2: Find a niche. get to know the product
Various factors, such as color, length, texture, and also the materials used (e.g., human hair, synthetic, etc.) can make wigs and hair extensions differ in price. The next step after getting a good grasp of the market is to decide what kind of wigs and hair extensions you would like to start with.
Find out what people want, what price they are willing to pay. You should also learn about the different types of hair extensions and wigs, the differences between them, as well as the lengths and how to care for each type.
Make sure you know where to find these products at very low prices. All the information you have gathered should be written down to create a possible product list. Be sure to include prices and where you can purchase these products.
Step 3: Find a hair extensions and wigs supplier
You should make contact with suppliers and manufacturers after you have a list of products you want to sell. Whatever your business ideas might seem like, you need to take some logical steps like contacting potential partners.
The best way to make profits is to find wholesalers or manufacturers who are willing to sell at discounted prices to you. In order to make profits, your discounted price must leave you with a margin of at least 40%.
Do not rely on suppliers online since you cannot determine the exact quality of the wig. You can try to find the product cheaper online, possibly on Aliexpress or through a Chinese retailer.
Check your local wholesale market to see what products are available. Once you find what you like, note the brand, name, and features. Return to the supplier and request the exact piece. There is still a possibility that it might be a fake. Therefore, I suggest you first establish a good relationship with a local supplier who has a store where you can actually feel the quality and texture of the wig.
You need to set up special arrangements with wholesalers or manufacturers that will allow you to return the product if it is not sold within a time period and exchange it for another. As a result, if a product does not sell, you can get a more trendy one.
Step 4. Analyze your company's expenses & income potential
The cost of running a wig business is lower than many other beauty businesses, especially if the salon is small or even home-based. According to Entrepreneur magazine, you should have a startup amount between $2,000 and $10,000, with higher costs if you rent a commercial space or buy expensive products.
Business owners can keep storefront costs low whether they're opening an online or physical store. Online store owners can find an affordable platform that allows them to design their store themselves and is user-friendly.
Store owners can choose a low-rent area for their physical store. Physically wig stores are low in numbers and many people who want wigs usually go to actual stores instead of online ones. Hence, it isn't necessary to be in a high-traffic or high-rent area.
Start-up costs may be low or high, depending on the size of your business and your goals for your hair business. Those who operate their store from home will incur fewer expenses than those who lease a facility.
A detailed cost breakdown for starting a hair extension and wig business is as follows:
Cost of registering a business
Expenses for business license permits and accounting services
Costs associated with launching a website
Renting a store costs
Equipment costs such as computers, phones, mannequins, and display units for a store
Marketing costs
Employer expenses
Additional expenditures such as signage, business cards, and advertising
Retailing wigs, hairpieces, and hair extensions for an affordable price should be the company's source of income. Having a store stocked with various types of hair extension products and centrally located will help you attract customers and increase sales.
Step 5. Give your new business a name
Business names may seem easy, but they aren't. Your business name should not only reflect what you are selling. The name should also reflect your brand's attitude.
If you don't already have a business name in mind, check out our guide on how to name your business.
In order to register a business name, we recommend checking:
Records of your state's businesses
Federal and state trademark records
Social media platforms
It is also important to secure your domain name before someone else does.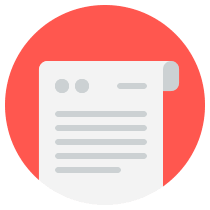 Looking for someone to write a Business Plan
Step 6. Create a legal entity
It is also beneficial to incorporate a business, especially if you want to keep your business assets separate from your personal finances. The four most common business structures are the sole proprietorship, partnership, limited liability company (LLC), and corporation.
Establishing a legal entity as an LLC or corporation protects you in the event of a lawsuit against your wig store. It is possible to form an LLC yourself and pay only the minimal state LLC fees or hire an LLC service for a small fee.
Recommended: Your LLC will need a registered agent. Many LLC formation packages include a free year of registered agent services. You can hire a registered agent or act on your own behalf.
Find out how to form an llc yourself
Learn about llc formation, including information on registered agents, naming rules, business licenses, and more.
Choose Your State to Learn How to Form an LLC There
Or Make your life easier with Wise Business Plans
Get the easiest and fastest LLC formation online with worry-free services and support. 
Step 7. Register for taxes
Before you can open for business, you must register for a variety of state and federal taxes. To register for taxes, you will need an EIN. It's free and easy!
Obtaining your EIN for free is possible through the IRS's website, by fax, or by mail. Find out what an EIN is and how it can benefit your LLC by reading our article, What is an EIN?.
Step 8. Obtain all required permits and licenses
Obtain a cosmetology license before opening a hair extension and wig shop. A background in cosmetology is critical for providing the best kind of customer service and imparting useful knowledge about hair texture, styles, and color.
A cosmetology license may also keep you on the right side of authorities who may view your wig business as cosmetology rather than merely a fashion outlet. Since wig salons actually fit, cut, and customize wigs, a license may be necessary.
Additionally, certain local licensing or regulatory requirements may apply. Here is more information about local licenses and permits:
Consult your town, city, or county clerk
Consult one of the local associations listed in US Small Business Associations' directory of local business resources.
Occupancy Certificate
Wig stores are generally run from wig stores. Businesses with a physical location typically need a Certificate of Occupancy (CO). The CO confirms that all government regulations, building codes, and zoning laws have been met.
If you plan to lease a space:
A CO is usually the landlord's responsibility.
Ensure your landlord has a valid CO that is applicable to wig stores before leasing.
It is common to need a new CO following a major renovation. It's a good idea to include a clause in your lease agreement stating that payments won't begin until your business has a valid certificate of occupancy.
If you plan to buy or build a location:
You must obtain a valid CO from a local government authority.
Your wig store must comply with all building codes and zoning requirements to obtain a certificate of occupancy.
Step 9: Make your brand stand out with beautiful packaging
 In order to succeed in the wigs and hair extension industry, you need to brand your business. The way you brand and package your hair extensions is also crucial to the success of your business.
When you ship out your product to your customer, your package is free advertising for you. When it's delivered, the box may be visible to your customer's friends, and you want to make your brand known to potential clients as much as you can.
You must spend extra time on your packaging to make sure it represents your company and your reputation. Make sure your packaging contains these details:
The brand's information

And contact information

Physical address
These things can help you retain customers and also help you gain new ones.
Explore how Logo Designer at Wise Business Plans can create strong brand identities, manage effective branding collateral, and tell your brand's story with consistent branding.
Step 10. Protect your business with insurance
Just as with licenses and permits, your business needs insurance in order to operate safely and lawfully. Business Insurance protects your company's financial wellbeing in the event of a covered loss.
There are several types of small business insurance policies created for different types of businesses with different risks. If you're unsure of the types of risks that your business may face, begin with General Liability Insurance. This is the most common coverage that small businesses need, so it's a great place to start for your business.
Another notable insurance policy that many businesses need is Workers' Compensation Insurance. If your business will have employees, it's a good chance that your state will require you to carry Workers' Compensation Coverage.
Ready to Protect Your Wig and Hair Extension Business
Let us help you with your business insurance needs.
General business liability insurance
Medical insurance
Term life insurance
Workers' Comp
Surety bonds
Commercial auto
Step 11. Make your business website
The next step after defining your brand and designing your logo is to create a website for your business. There are several reasons why you should not delay building your website:

All legitimate businesses have websites. It doesn't matter what size or industry your business is, you can get online.
A Facebook page or LinkedIn profile is not a replacement for a business website.
A basic website can be easily created with tools like the GoDaddy Website Builder. but,

If you want a professional website, you will absolutely need to hire a professional business website design agency.
Step 12: Install your business phone system
One of the best ways to keep your personal life and business life separate is to set up a business phone. Furthermore, it can help you make your business more automated, give it legitimacy, and make it easier for potential customers to find and contact you.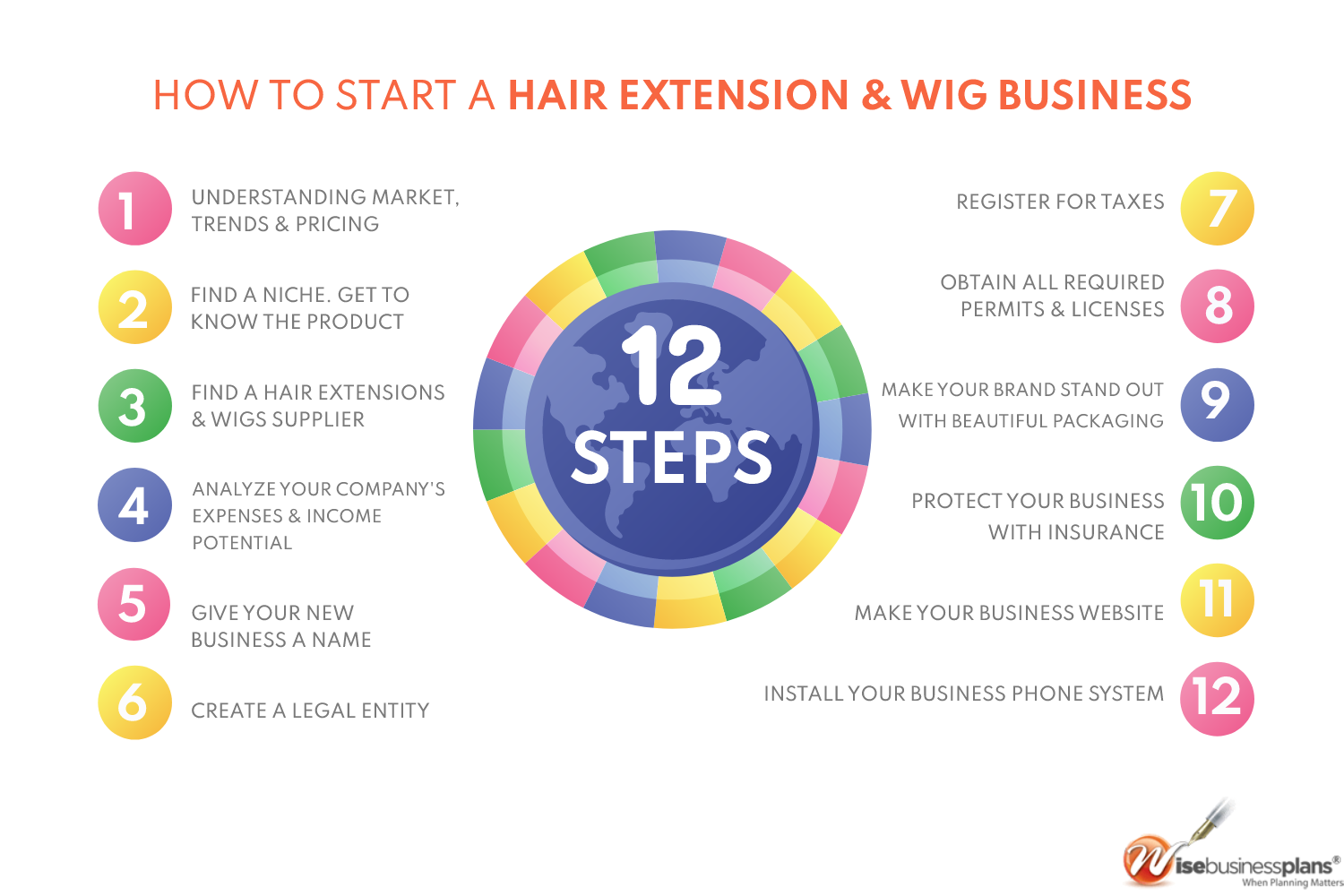 4 Key Success Factors of the Wig and Hairpiece Stores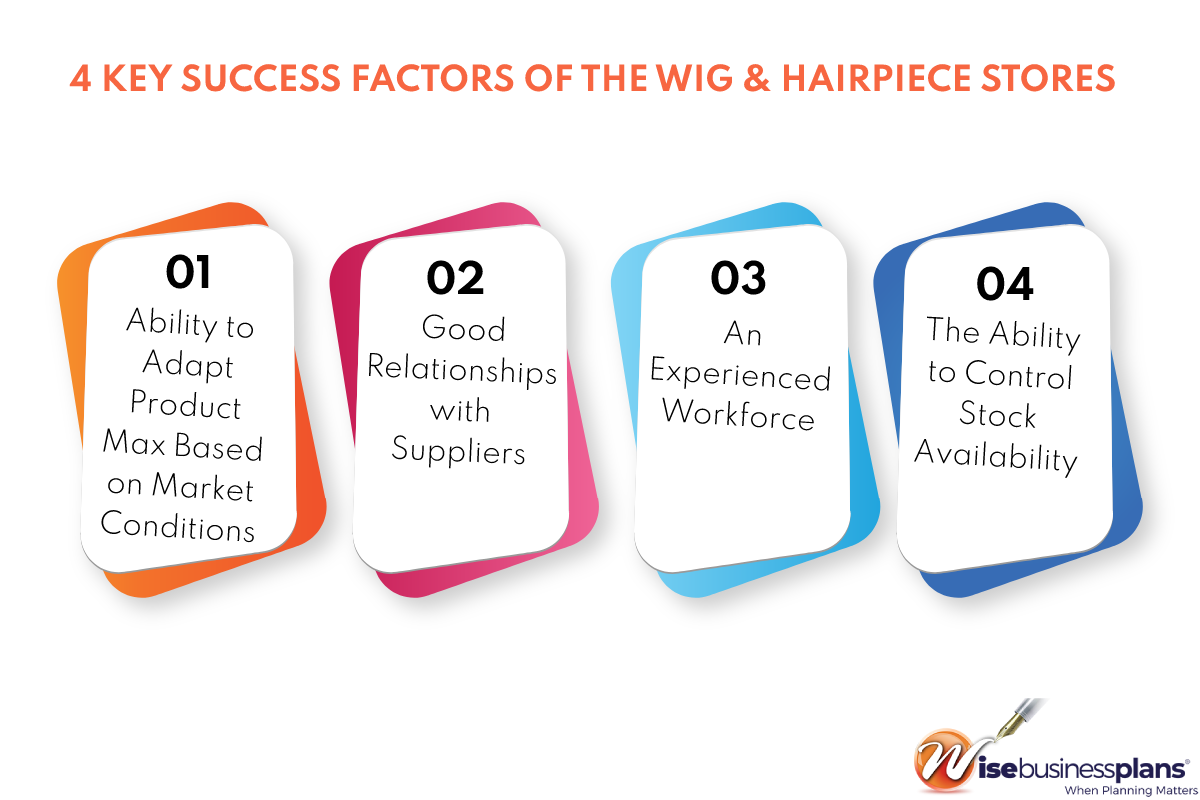 Despite the challenges of the Wig and Hairpiece Stores, we found four key factors that will boost your profitability, efficiency, and ultimately success.
Ability to adapt product mix based on market conditions: To adapt to local market conditions and changing consumer tastes, industry stores must constantly adapt their product mix and pricing strategy.
Good relationships with suppliers: To meet consumer demand, industry stores must negotiate favorable contracts with wholesalers and manufacturers.
An experienced workforce: Having experienced staff familiar with products and fashion trends is essential for industry stores to provide consumers with the right wig or hairpiece.
The ability to control stock availability: Like most retail industries, industry stores should ensure that they have adequate stock controls to reduce inventory costs and increase stock turnover.
Want to Get Top-Quality Hair Extension Business Plan?
Need help with your business plan? We are the largest and most reputable business plan writing company in the US. Providing high-quality, beautifully designed and highly detailed business plans at reasonable prices is our specialty.
Over 3,000 projects have been completed in almost every industry. Our business plans are used for strategic planning, internal planning, investor fundraising, and bank financing. In the past year, we have assisted 3,000+ companies across 150 industries obtain debt and equity funding totaling $1 billion.
The Highlights Of Our Recently Hair Extension Business Plan
Market Analysis Summary: Hair Extension Business Plan
Wig and Hairpiece Stores are a niche product retailer within the hair care industry. During the five years to 2021, industry revenue is projected to decrease by 0.9% annually to $358.6 million, including an increase of 3.3% in 2021 alone.
Generally, the wig industry caters to two distinct groups of consumers: those who use wigs and hairpieces for cosmetic reasons, and those who use cranial prosthesis wigs to replace hair if they have lost it due to a medical condition or treatment.
Since the economy has improved for most of the period, rising disposable income has prompted consumers to invest in discretionary goods, which in turn has boosted the demand for aesthetic wigs. Despite this, the COVID-19 pandemic (coronavirus) forced many industry operators to temporarily close their stores, which limited industry demand in 2020.
As a result, industry revenue is expected to decrease by 5.9% in 2020. Over the past five years, profit margins have increased due to a strong economy for the majority of the period.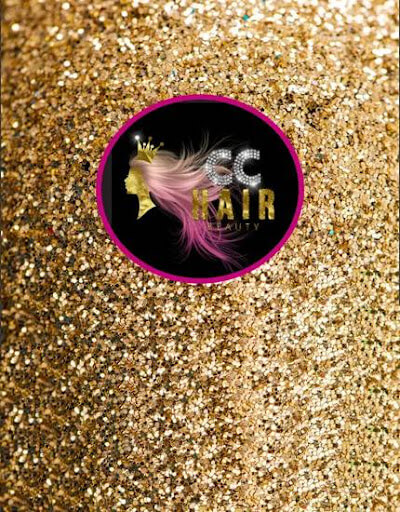 The Wig and Hairpiece Stores industry is primarily focused on selling two types of products: synthetic products and those made from human hair. In addition to these two categories, there are a wide range of key differences in style, color, durability, and price.
In the last five years, consumer demand for new wigs and hairpieces to keep up with cultural and fashion trends has kept product innovation at the manufacturing level moderate, resulting in a consistent mix of new products for industry stores.
Almost three-fourths of wigs and hairpieces sold in the United States are synthetic, but human-hair products retail at a higher price, which is why they account for a higher share of revenue than unit sales.
Moreover, outlets selling wigs and hairpieces cater primarily to everyday wig buyers, who are more likely to spend more money on wigs made of human hair.
Frequently Asked Questions
Would this business be a good fit for you?
People who enjoy interacting with people and are passionate about hairstyles are well-suited to running a wig store. Businesses often work directly with customers who want wigs, so business owners need to know current hairstyles.
Business owners can run wig stores while working full-time at another job. You can't run a physical retail store while working another job, but you can start an online store or offer in-home consultations. Both of these models can be managed at night and on weekends.
Is selling hair extensions and wigs online profitable?
If you have good ideas, the time to work, and money to invest, it is a profitable business.
Beauty has become more popular in today's society. Everyone here values their beauty more than their health. And this trend will not change.
Therefore, if one wishes to become an entrepreneur, one can open a hair extension business without any fear.
It is profitable because hair has no expiration date, so the value of the hair has never been lowered, and we do not have to worry about the storage process because the hair will never decay.
A wig store business' profits are dependent on the sale price and the volume of wigs it offers. On the high end, businesses selling custom medical wigs can bring in over $10,000 per month.
What are the startup costs for businesses in the Wig & Hairpiece Stores sector in the US?
The Wig & Hairpiece Stores industry in the US is labor-intensive, which means businesses rely more on labor than capital. The Wig & Hairpiece Stores industry in the US has the highest percentage of revenue spent on Wages (13.8%), Purchases (48.1%), and Rent & Utilities (6.2%).
Is there a way for your business to be more profitable?
A wig business can increase its average sale by upselling hair accessories to go with its wigs. Businesses that sell high-end medical wigs may also offer to wash wigs, usually for a fee of around $20.
How many businesses are in the Wig & Hairpiece Stores industry in 2023?
As of 2023, there are 949 Wig & Hairpiece Stores businesses operating in the US, an increase of 1.1% from 2022.
Should I hire a business plan writer instead of doing it myself?
This is possible, but business consultants and writers are experts at this. Using a variety of valuation metrics, they understand what goals you should set for your wig and Hairpiece Stores business. Through them, you can set timelines for reaching those goals. You'll benefit from their expertise in marketing tactics, financials, and customer acquisition strategies while saving time so you can focus on other aspects of your business.
Why you need a hair extension business plan?
A business plan is essential if you want to start or grow a hair extension and wig business. Having a business plan can help you secure funding, if necessary, and plan out your growth as a hair care company to increase your chances of success. As your 3D printing business grows and changes, your business plan should be updated annually.
Contact Us Today For A Free Consultation