Top 53 Passive Income Ideas for Students to Make Money
According to the IRS, passive income is regular income earned from sources other than employers or contractors. Passive income can come from a rental property, a limited partnership, or another enterprise in which the individual is not actively involved.
The cost of earning a college degree can be high. Working a part-time job, but still taking courses, can limit how much time you have available. Taking out student loans can also be costly.
Here are some passive income ideas for students to consider if you want to get started right away. You'll need one of two things: time or money. You can also combine both to maximize your income.
53 Best P

assive Income Ideas for Students
1. Creating a YouTube channel
Streaming videos on YouTube is one of the best ways to make money as a college student. With YouTube, you can build a large following and become well-known in a short period of time. All you have to do is set up a YouTube account and produce high-quality content on YouTube.
You can create a YouTube channel as a student and earn $18 per 1,000 ad views. This equates to $3 – $5 per 1000 video views.
2. Sell Old Textbooks
There are many sites on the web that can help you sell your old textbooks like Chegg or BookScouter as well as on Amazon, eBay, or Craigslist.
Sell your old books and textbooks and earn passive income from something you don't need. You can also sell other people's books and textbooks.
3. Cryptocurrency Investments
College students can also generate passive income by investing in cryptocurrency. While these investments are quite speculative – they can be a great way to generate income.
The first step is to create a free Coinbase account. From there you can purchase your favourite cryptocurrencies such as Bitcoin, Bitcoin Cash, Etherium, and others.
In 2030, you can expect the BTC price to be around $569,996.95 on average.
4. Create an Online Course
It's easy to create an online course on sites like Udemy or Skillshare. You'll have no upfront costs, just create a course and leave it there. That makes it a great source of passive income. But it has to be a good course.
Think again if you think you have nothing to teach because online courses could cover anything from how to take great photos with your phone to applying makeup to writing rap songs.
It is possible to earn anywhere from $1000 to $100,000 per year with online courses. Your revenue will mostly depend on the amount of traffic you can bring, your conversion rate, and the price of your courses.
5. Tutor
It is also possible to tutor students online. This can be a great way to make some extra money, and it is great for students who are well-versed in certain subjects. If you are a tutor, you can advertise your services on Craigslist and other similar sites or on sites like Tutor.com.
Start tutoring today and watch your passive income grow! There are tons of subjects you can tutor students in, so there's something for everyone.
Most online tutors are paid between $30 and $60 per hour for basic subjects but can reach $50 or $60 per hour for advanced subjects such as SAT preparation or calculus.
6. Video Editing
It is possible to earn extra income by editing media like videos and photos. Many individuals and production agencies are looking for people to edit content during their free time.
Freelance video editors can offer editing services from the comfort of their home. Getting clients and outsourcing the work is one way to make the job more passive. Video editors earn a lot of money, especially when the content is long and high-quality.
Depending on your experience and duties, freelance video editors make $20 an hour on average in the U.S.
7. Participate In Sleep Studies
It is less popular, but sleeping can actually be a passive income source if you take part in sleep studies that companies and organizations initiate during research.
During sleep studies, organizations like NASA recruit volunteers and pay them over the course of the study period. It is not uncommon for institutions like Harvard and others to pay volunteers to participate in their studies, which is an easy and lucrative way to earn extra income.
Healthy volunteers, aged 18 to 30, are being recruited for the study, which pays up to $2,500. Another study on circadian rhythms, which requires sleep monitoring for two to four weeks and a stay at a sleep lab for five days, pays up to $1,800.
8. Make Money by Completing Small Tasks
In this case, you won't be earning a passive income. However, there are many freelance websites like UpWork, Freelancer, etc. that you can use to earn money.
It is possible to sign up for such websites and complete tasks such as language translation, video transcription, content writing, graphic design, and much more. This will lead to an income for you.
9. Become a Vlogger
For students, vlogging is an excellent passive income option. You can start a Vlog by just turning on your camera (or using your phone!) and filming your everyday life.
Vlogs are very popular on Youtube. Once you reach a certain level of audience and viewership, you start earning income.
You can earn money from advertising, affiliate marketing, and brand sponsorships. Building your audience will take time and effort, but once you reach a certain number, making money will be easier.
A vlogger with a large following can earn between $10,000 and $20,000 a month from sponsorships, advertising, and merchandise sales.
10. Pet sitting
Even though it's not completely passive, you probably can do your homework and play video games in your apartment anyway if you have a cute puppy or kitty beside you.
Obviously, you have to feed them and maybe take a few walks, but overall it's pretty passive income.
Your pet-sitting profile on Rover can help you find pet-sitting jobs, and you'll feel much better knowing that little Rex or Regina is in good hands.
In general, pet sitting starts at $10/hour and can reach $25/hour.
11. Create an Amazon FBA business
"Fulfillment by Amazon" is a business model where you send your products to Amazon, and they handle storage, shipping, and customer service so you can focus on other aspects of your business.
12. Renting Your Bike
You can earn money by renting out your bike(s) to other bikers if you seldom use them. There has actually been a bike rental business for a long time and it can be a lucrative passive income source.
You just have to know bikers in your area or join peer-to-peer platforms like spinlister.com to start your bike rental business.
To maintain your customers, make sure you rent high-quality bicycles and offer reasonable rates.
Renting your bike can earn you over $500 per month, depending on the number of bikes and clients you have.
13. Guide about Project Work
As a student, you can guide other students and share different ideas about the project tasks. Science projects require a lot of creativity and innovation.
Share new ideas and guide students. This will help many students score higher and be more innovative.
14. Vending Machine Business
You can earn money by investing in vending machines on your campus so that students don't have to make a long trip to the cafeteria for instant snacks.
Before you buy one, do your research so you know what the average student needs.
Make sure your vending machines are located in high-traffic areas. For example, if your vending machines are near dorms, you might want to stock them differently than if they are near lecture halls.
A well-placed and well-stocked vending machine can earn $100 a week or more, whereas most vending machines earn less than $5 a week.
Pro Tip: A business plan is essential for a successful vending machine business, download this free vending machine business plan template to a one yourself.
15. Become a Social Media Influencer
The popularity of social media these days makes it a great opportunity to make some money. Wouldn't it be great to make money without having to work hard at it?
You start by choosing a niche, choosing a platform on which to share your content, and then writing content.
You need to work for passive income through social media marketing. You can earn money by running ads, affiliate marketing, etc., once you have gained considerable traction.
16. Virtual Assistant
It is also possible to make money by becoming a virtual assistant. You can make money as a virtual assistant by working from home, and it doesn't require too much experience or special skills.
You can find work as a virtual assistant on websites like UpWork and Freelancer.
A virtual assistant's salary ranges from $21,000 to $56,000 per year, with the median annual rate at $36,272. Hourly virtual assistant pay ranges from $10.16 to $29.49, with a median rate of about $16.
17. Earn Money by Creating a Quiz
As I was travelling by train recently, I noticed two kids playing quizzes online and one of them was asking her elder brother general knowledge questions.
In addition, I have seen that students are increasingly taking quizzes online. As a student, look at this as a passive income opportunity.
It is possible to create your own quiz website for very little money and monetize it. You can monetize your quiz site in a number of ways. You can create a mobile app if you have some technical knowledge or are familiar with coding.
18. Creating a Digital Product
The idea of creating digital products such as e-books, videos or courses on subjects you are passionate about is a passive income idea for students that doesn't require much work.
It is possible to sell these products through websites like Udemy, where people pay a small fee per purchase.
19. Parking Spots to Rent
Your parking spot at home may be free during your college break. If you have a free parking space, such as a garage or driveway, you can rent it out and make hundreds of dollars every month.
When parking spots are hard to find and expensive in big cities, people who have free spaces actually make money renting them out as parking spaces.
A parking space can earn you anywhere from $100 to $400 a month depending on the location and demand. You can also list your space on renting apps to get more clients.
20. Online Selling of Handmade Items
It is also possible to make passive income by selling handmade items online.
You can find a number of websites that allow you to sell your creations, such as Etsy and Shopify, on which you can make your profit.
21. Online Video Game Streaming
Many people around the world enjoy watching their favorite gamers. If you love video games, you can make money playing them.
Basically, all you have to do is record the video, upload it to an online platform like Twitch or YouTube, build followers – and then watch as passive income rolls in. A gaming influencer agency, such as Grin. co can also help you get started.
There are some people who make a lot of money from online gaming, but it really depends on the number of followers you have. With time, you could reap some great benefits, however.
22. Participate in Medical Studies
Many colleges have medical study programs that pay for volunteers. Often they need participants who have a particular medical condition, but they also include a control group.
Psychological studies also welcome test subjects. A popular option is a sleep study – you can't get more passive than earning money while you sleep!
23. Bond Investments
If you invest in bonds, you can earn passive income in two ways. The first way is to hold the bonds until they mature and start earning interest. Bonds usually pay interest twice a year.
Bonds can also be profitable if you sell them for more than you paid for them. If you're a beginner and aren't sure how something works, don't hesitate to ask for help.
24. Niche Membership Sites
In case you have skills and knowledge that you can share with others and love creating content, this is the idea for you. It is a great way to earn passive income by identifying a niche and establishing a membership site that is accessible only to members.
In return for access to your content, members pay a membership fee – a lucrative way to monetize your blog.
As long as members remain subscribed, you can expect a steady stream of income. Your niche site can earn you thousands of dollars a month, depending on the number of subscribers and the membership fee.
A membership site can earn you between $25k and $50k a month even if you pay affiliates half. That's a significant income stream, and if you decide to sell it one day, you could profit as much as a million dollars.
25. Webinar Creation
The webinar is similar to an online course, but it takes place in real-time over an online platform like GoToWebinar or Zoom.
You can sell your products or collect registration fees through webinars.
26. Car Rental
Renting out your car can also earn you passive income. Services like Getaround and Turo allow you to rent out your car to other drivers.
A rental car could make you extra money because they are in high demand, so you are making passive income from something you would otherwise keep in the driveway.
It cost an average of $589 to book a car 91 days in advance, and $513 to book a car 7 days in advance.
27. Renting Your Storage Space
You can earn passive income by renting out your garage, attic, basement, closet, guest room, RV pad, etc. Having extra space can be a great way to earn money passively.
Businesses or individuals can rent out storage spaces that have run out of space. You can make money passively by renting out storage spaces, especially if you haven't used them for quite some time.
Demand, location, and other factors all play a role in determining how much money you can make renting out storage spaces.
Pro Tip: You need a business plan if you are starting a self storage business, If you are DIY business plan writer, Download this free self storage business plan template to write a one youself.
28. Cashback Apps or Shopping Rewards
You need to buy many things to take care of yourself and provide for your needs and wants. Why not make some extra money? With cashback and rewards apps, you can earn money for your purchases.
Check out apps such as Ibotta, Rakuten, and Dosh to earn cashback and rewards from your purchases. Cashback apps are excellent passive income sources for students.
29. Participate In Paid Focus Groups
It is possible to get a little extra money by participating in paid focus groups. These are groups of people who gather together to provide feedback on a product, service, or idea.
In addition to finding these groups online, you may also contact a local market research firm.
30. Graphic Design
You can create graphics that you can sell to other businesses or individuals to use on their websites, marketing materials, or promotional materials if you are good with Photoshop, GIMP, or other design programs.
This is a great way to generate passive income as you can sell your graphics again and again.
According to the U.S. Bureau of Labor Statistics, the median salary of Graphic Designers in 2020 was $53,380. The top 25 percent earned $71,310, and the lowest 25 percent earned $40,160.
31. Peer-to-Peer Lending
The P2P lending industry offers passive income if you have extra cash at your disposal. You lend money to individuals online and charge interest – just like financial institutions do. P2P lending sites allow you to lend money and earn interest by signing up for them.
Although it is fairly risky due to bad debt, you can earn hundreds of dollars from interest each month. Furthermore, it allows you to remain flexible and offers a high return on investment.
32. Print On Demand Stores
Make passive income by starting your own print-on-demand store. You can sell your designs on sites such as Redbubble or Society Six.
A print-on-demand store allows you to sell your designs without having to keep inventory, and you can also sell other people's designs.
33. Chatbots
Chatbots are still relatively new, but they are becoming increasingly popular, making them an effective passive income source. Your Chatbot has to be monetized to make money.
You could do so by selling its services to clients or businesses. Affiliate marketing, advertising, eCommerce, lead generation, etc. are other ways you can make money using your Chatbot.
The goal is to identify a niche product or service and promote it. Creating and running a popular bot with a large fan base or engaging prospects can earn you hundreds of dollars every month.
The cost of creating a chatbot can range from $500 to $2,500, depending on whether you use an agency or create it yourself.
34. Selling Ice Cream
The business may be harder in college, but ice cream is a favourite of many people and you can make a passive income selling it. If you have a well-established clientele and a good location, you can earn extra income selling ice cream.
Ice cream is one of the fastest-moving food products, so you can earn extra income. It is essential that you offer high-quality, delicious ice cream that your customers will love so you can increase sales and retain your customers.
If you want to earn more money, you can sell ice cream at events (football anyone?) on the roadside or from a food truck.
There is no standard range for earnings, but they tend to be in the range of $20,000 to $49,000 per year depending on your location, size, and other market factors.
Pro Tip: Download free Ice Cream Business plan template as a roadmap for your business.
35. Sell Stock Photos
If you are a good photographer, you may be able to make a lot of money by selling your photos online to a stock photos website.
There are many such sites such as Shutterstock.com and iStockphoto.com that allow you to upload your images and sell them.
36. Display Advertising
The best way to earn extra income is to display advertisements on your website, on your app, on your blog, or on your private channels.
Here are some popular ad services:
The best Pay-per-Click (PPC) method is Google AdSense
If you use WordPress, then WordAds is a great tool for you.
37. eCommerce
By creating an eCommerce site and selling products and services, you can make a decent amount of fairly passive income. You earn passive income by running a site that stays active without needing your constant attention.
You can make money from eCommerce with drop shipping, affiliate marketing, print-on-demand, display ads, and more, but you don't have to have any development skills if you choose the right platforms.
Pro Tip: A business plan is necessary for a successful eCommerce business, download the free eCommerce business plan sample to write a plan yourself.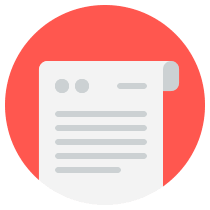 Need a Website for Your Ecommerce Store?
38. Podcast
A podcast is becoming increasingly popular in recent years, and it can be an enjoyable project to collaborate on with friends. A podcast's popularity increases when it includes co-hosts or guest speakers.
An affiliate marketing campaign is easy to implement — just include ads between episodes and you're ready to go. It's a good idea to invest in a decent microphone and to choose a niche topic that is sure to generate interest.
Typically, podcasters can expect to earn between $500 and $900 per episode if they have around 10,000 downloads.
39. Blogging
It may be for you to start blogging if you love writing essays in college. Creating content like articles, videos, and reviews is part of blogging. Your content can be monetized through affiliate marketing, display advertising, print-on-demand, or eCommerce.
To grow your audience, you need a monetized website with high traffic and regular quality content. The average blogger can earn over $1,000 per month from various blog activities with a strong following (mostly 30K+ monthly views).
40. Charging Scooters
It is possible to earn passive income as a college student by charging electric scooters and becoming a member of a growing industry.
 Electric scooters are prevalent in major cities, but few charging spots exist, so charging them can earn you a few bucks.
You can earn $5 to $10 per scooter (or more) if you charge them daily. Companies like Bird and Lime also pay for scooters to be charged.
If you travel to school by scooter, for instance, you can earn money passively by charging them, identifying profitable scooters around you, and charging them.
41. Design an App
To get started on this, you need some understanding of app design basics. You can also hire a friend to assist you.
If you have an innovative idea, such as the next best habit tracker or an app that keeps track of homework, take the steps to make it live. Consider adding in-app purchases to increase your income.
42. Data Entry
A data entry job can be a great source of passive income for those who enjoy information processing and data processing. 
You work as a freelance data entry clerk for companies that require you to process large amounts of data using computers and systems.
The only thing you need to get started is a good laptop and some software. To automate this work, you can write scripts, or macros, or just outsource it. It is a great passive income source because some companies pay clerks up to $20 per hour.
43. Develop WordPress plugins
Have you ever used a WordPress plugin that made your life easier? If so, consider creating your own plugin to share with others.
You can generate income through plugin sales or advertising.
44. Sell Digital Downloads
Digital products are more appealing than physical ones, so it's easy to see why.
Managing everything online eliminates the need for warehousing, shipping, and returning products.
If you find the right niche, you can sell music, art, online courses, and ebooks. Even tools, themes, and templates can be sold digitally. Choose what fits you best and sell it.
45. Sell Old College Papers
You can make extra money by selling old college papers and other types of college content to people who need them if you no longer need them. There are many college students who are willing to pay for your papers.
Agencies and sites like GradeSaver buy college papers from past college students, edit them, and sell them to current students. You can earn hundreds of dollars by selling your papers, depending on the quality and content.
During your free time, you can complete this task without having to take time off from school.
46. Real estate
People with low budgets can participate in real estate investing through some cool apps. For example, the Fundraise app lets you invest small amounts into a range of larger projects.
47. Freelancing
For those who think they are good at transcribing, copywriting, graphic design, data entry, video editing or other similar tasks, you might want to sign up with a marketplace such as Fiverr or Upwork to get started.
48. Dropshipping
A dropshipping business is one where you sell items on your website but don't hold the stock. Instead, you contact wholesalers or merchants and forward orders directly to them.
49. Establishing a brand
Make your presence known by actively participating in e-commerce events
The best way to advertise your business is by word-of-mouth, so provide outstanding customer service.
50. Affiliate Marketing
The idea of affiliate marketing is another great way to make money. You can join an affiliate network such as Amazon Associates or Commission Junction and promote their products on your own website or blog.
Make passive income by starting an affiliate marketing blog. High school students can promote products and services they use and believe in through an affiliate marketing blog.
51. Lend money
It's possible to lend out money through peer-to-peer lending platforms such as Prosper or LendingClub. You can earn interest on the amount you lend out, which you'll get back at the end of the loan term.
52. Selling AdSpace On Your Website
Have some extra space on your website? Do you think some corners could be more efficiently utilized?
You might think about selling ad space on your website to earn money while correcting these things.
53. Gaming Apps that Pay
You can earn passive income by playing mobile phone games while earning some passive income with this idea. If you play mobile phone games a lot and wish to get paid for it, then this idea is for you.
You can actually earn money by playing games, taking surveys, and engaging with the app. You just need a good quality phone so that you can start earning extra cash. Depending on how many points you accrue, some apps pay you $5 to $25 in cash or gift cards.
Conclusion:
Passive income is great while you're in college. Through passive earnings, you can learn how to manage your money effectively, gain active industry experience, and save money for the future.
It seems like every day we hear about new ways to make passive income, but it takes some initial work on our part before this can happen. Why don't you try one of these passive income sources for yourself right now
Tags:
passive income business ideas