33 Best Business Ideas for Mobile Businesses in (2023)
By
Bilal
Last Updated on -
The flexibility of work is great news for workers, but it is also great news for entrepreneurs and customers. A mobile business idea is often based on an existing business or area of expertise.
We'll discuss 33 top mobile business ideas that already have a proven track record of success. These mobile business ideas can be used as a starting point, but they are not the only companies or services that can travel.
Make sure there is a demand for the product or service you want to sell before starting a business.
Why Startups should go for a Mobile Businesses?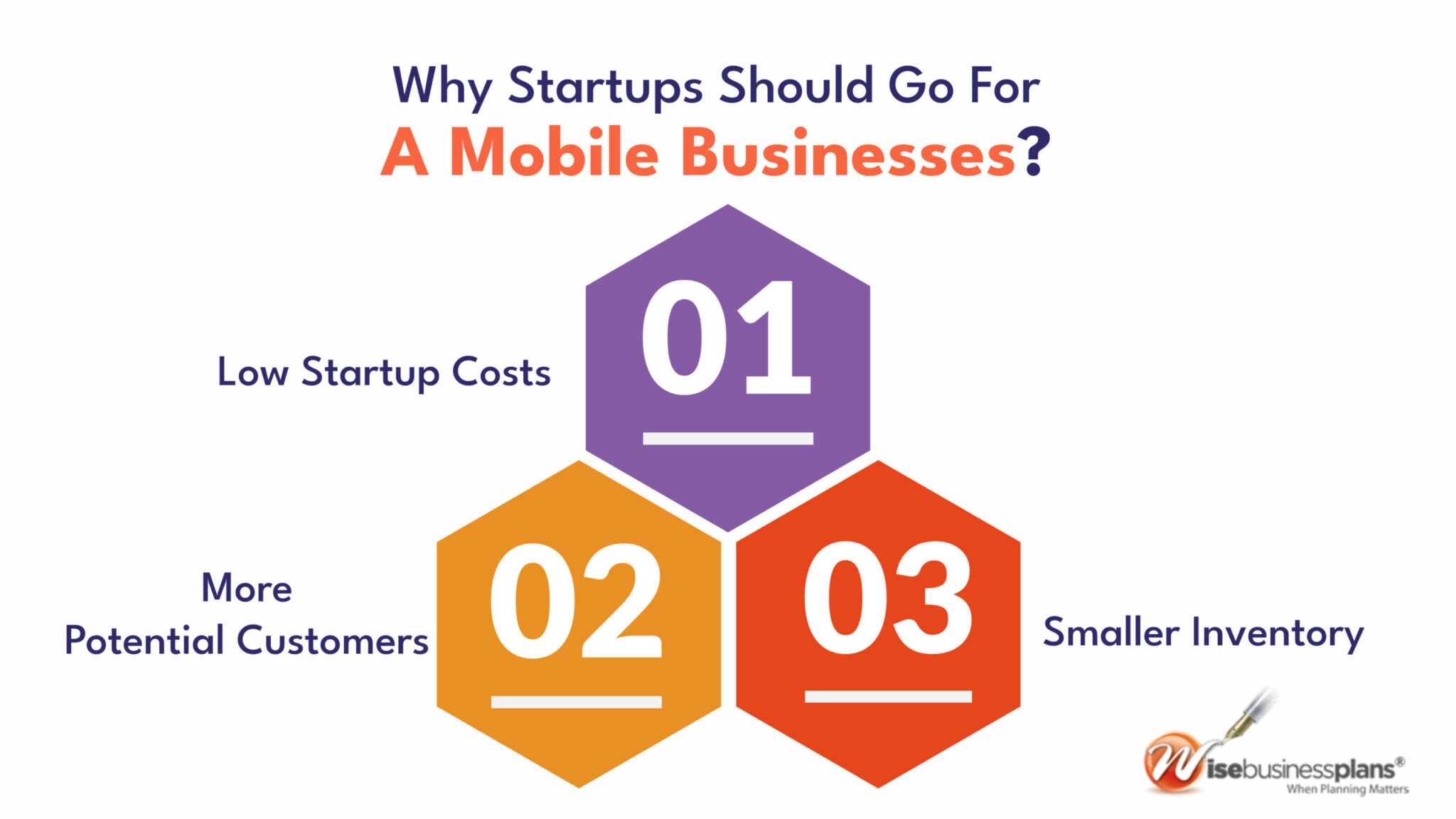 Low Startup Costs: One of the biggest benefits of starting a mobile business is that it usually costs less than opening a brick-and-mortar store. So, if you're just starting out or trying to expand, it can be a good option for you.
More Potential Customers: Bricks and mortar businesses have a limited market if they are based in a single location. A mobile business, however, can potentially entice an infinite number of customers. It's only a matter of how many locations you choose for your business.
Smaller Inventory: Since trucks and trailers are limited in space, mobile businesses can usually stock a smaller selection of products. In other words, you can save money by not buying so much stock in advance.
33 Top Mobile Business Ideas
1. Specialty Clothing Shop
Consider opening a mobile clothing boutique if you have a tasteful eye. Consider parking your vehicle at a place where customers are likely to see you frequently, such as a craft market. You might want to embrace the fact that you are on wheels and travel a bit to be able to expose your product to a wide variety of audiences.
2. Food Truck
Approximately 30,156 food trucks operate in the United States, and the market is expected to grow by 6 percent to $1.4 billion in 2023.
Food trucks have grown in popularity over the past five years and are a key segment in the broader food service industry. Some cities, such as Portland, Ore., Los Angeles, and Austin, TX, have created special areas for mobile food trucks in order to differentiate themselves from other cities.
In recent years, food truck businesses have become increasingly popular. They give you the chance to sell various menu items from a truck so that you can travel to fairs, events, and other populated areas.
Related Resources: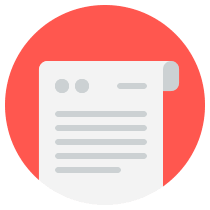 Free: Food Truck Business Plan Template
A food truck business plan is essential for running a successful business

. You can just download our proven food truck business plan in Pdf to get a better idea.
3. Children's Play Tank

Busy Parents can often benefit from taking a break from their children, whether to work or decompress. You might want to invest in a van or trailer filled with fun, stimulating activities with which you can entertain children for an hour at a time if you're creative. Projects like Mobile Mommies specialize in providing childcare at special events.
4. Mobile Phone Repair
Visit your customers' homes or offices to fix their broken screens and faulty mobile devices. You can also offer training sessions on how to use mobile phone features – which are especially appreciated by seniors.
5. Firewood Delivery
Establish a regular delivery service for firewood during the winter. Purchase the wood wholesale and sell it at retail with a delivery fee.
6. Pet Grooming
Some pet owners have a difficult time getting their pets into the car so they can be washed, dried, and fluffed at the groomer. If you operate a mobile pet grooming business, you can offer pet owners on-demand, on-location services. Be sure to cater to both cats and dogs to expand your market.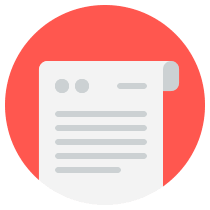 Free: Pet and Dog Grooming Business Plan Template
To write a pet grooming business plan, you don't need to be an expert. Download our proven pet grooming business plan in Pdf to get a better idea.
7. Fashion Stylist and Wardrobe Consultant
Helping women and men style their wardrobes to look their best. Visit them in their homes to look at their wardrobe and suggest additions.
8. Cloth Diaper Delivery
A mom using cloth diapers needs supplies and diapers delivered to her home. On mobile, dirty diapers can be picked up and clean diapers delivered.
9. Mobile Farmer's Market
Fill up your VW van or truck with eggs, flowers, and locally grown produce, and head to urban centers with your mobile farmers market.
10. Specialty Organizer
You can bring your mobile organizing services to clients' houses if they need help with a top-to-bottom reorganization, or just help them organize a specific room. You may also want to work with a moving company to help those who have just bought new homes become the most organized versions of themselves when they move in.
11. In-Home Care Service
Health care businesses with a caring side are always in demand. Providing elder care, emergency care, and infant care may be something you wish to offer as a care service. Your certifications may allow you to differentiate yourself from the competition by offering both in-home care and medical attention.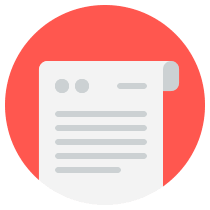 Free: Home Health Care Business Plan Template
A home health care business plan is essential for running a successful business. Download our proven Health care business plan in Pdf to get a better idea.  
12. Tutoring Service
Having an on-site tutoring or educational service can be extremely useful for students who need extra assistance in certain areas during the school year, but particularly around test time. You may want to consider creating a summer-specific service as well if you are considering this mobile business idea.
 It's important to note that this type of business is pretty seasonal during the school year, so you may want to think about creating a summer-specific service if you are considering this idea.
13. Retail Boutique Store
Make sure you are not tied down to a brick-and-mortar store. Go where your customers are.
You can sell items such as children's clothing, vintage wear, wedding or prom gowns, and create events such as fashion shows, styling clinics, and custom fittings and alterations wherever you park your vehicle.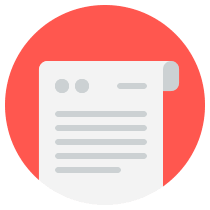 Free: Clothing Boutique Business Plan
A business plan is essential for running a successful clothing boutique business. Download our proven Health care business plan in Pdf to get a better idea.  
14. Personal Assistant Service
Most people wish they had more time in the day. You can't provide them with that, but you can set up a personal assistant service that handles tasks that are taking up their time. It can be as simple as picking up their dry cleaning, or as complex as shopping for gifts. It's up to you to decide what sorts of services you'll provide and to whom you'll market yourself. Before making your menu, get a sense of what tasks customers wish they could outsource.
15. Specialty Fitness Service
When so much fitness is available on-demand via streaming, why not create an equivalent in person? Consider setting up a mobile fitness business if you are a certified personal trainer or can teach classes such as yoga or barre. Either you can cater to private clients who want extra attention, or you can market yourself to workplaces as a stress-relieving teacher.
16. Tour Guide and Tourist Info Center
Tours of sightseeing attractions can be arranged where tourists are. In addition, you can set up a visitor information center that provides tourist maps and brochures about the local attractions.
As a mobile company, you can drive to a wide variety of locations and offer multiple types of tours – haunted, historic, natural, and family-oriented.
 17. Dating Service & Matchmaking
To find their true match, today's singles need help. By offering dating tips and training on how to use popular online dating sites (effectively and safely), you can make money.
Just drive to the client's home or office. You could also offer group classes on modern dating etiquette at a location with many singles.
18. Junk Removal Mobile Business

Make use of your truck and muscles to remove junk from yards, houses, basements, and attics. Items you will be asked to remove can be resold to increase profits.
19. Car Detailing

You can wash and detail your client's cars while they are at work or school. Just load up your supplies into your vehicle, and you're good to go!
20. Auto Repair
Get to the customer's house to fix their car's windshields and minor dents or scratches.  No need to rent expensive garage space or purchase expensive lift equipment.
21. Personal Chef and Cooking Instructor
Deliver to your clients' homes custom-cooked cuisine tailored to their dietary needs and preferences. Additionally, you could offer cooking classes and demonstrations from your van.
22. Crafting Teacher
Crafting and handmade items are currently in style. From your vans, you can teach macrame, sewing, woodworking, and painting.
Read Later: How to start a craft business
23. Mobile Bookkeeper

Provide bookkeeping and accounting services to small businesses and non-profit organizations. You can access their accounting software, such as Quickbooks, remotely.
24. Drone Photography
Would you like your business to take off? Start a drone photography service and sell aerial photos to real estate agents, wedding brides, sports teams, and concert organizers.
Related: Drone Business Ideas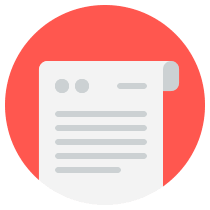 Looking to start a business?
25. Event Planner
Provide your clients with event planning services. You do not need an office or storefront since you will meet with your clients in their homes. You can also arrange for corporate events and weddings.
ProTip: It's necessary to have a business plan if you want to start an event planner business. To help you write your own plan, download our free business plan sample pdf.
26. Affiliate Marketing
By promoting quality products via affiliate marketing, you can earn money as a blogger.
27. Tech help
There are a lot of brick-and-mortar tech repair shops, but it's hard to make an appointment that's convenient for people; after all, tech support is typically needed in an emergency.
Both business owners and individuals who require specialized help – data recovery, screen repair, wireless troubleshooting, and more – can benefit from the use of a tech help vehicle. Since such large equipment can only be repaired on-site, you could also expand your market by specializing in heavier tech equipment, such as servers.
28. Handyman and other Speciality Repairs
If something goes wrong with your house, you can't take it to a repair shop; you have to call for help. If you're good with tools, you can set up a mobile handyman service or other specialty repair business.
Providing emergency repairs during odd hours, such as when you can call some locksmiths 24 hours a day, may allow you to both charge a premium for your services as well as cater to a larger clientele.
29. Truck Delivery Service
A truck delivery service is needed by many farmers, small businesses, and manufacturers. You can sell delivery services through a pickup truck.
30. Local Errand Services
Families and moms with busy schedules will hire you to pick up items around town, take the dog to the vet, or go grocery shopping.
31. Mobile hair salon/barbershop
Approximately 979k barber shops operate in the United States, and the market is expected to grow by 7.1% percent to $48.3bn in 2023.
These trends have also led to increased demand for ancillary services to standard haircuts, such as hair modification treatments (e.g. straightening procedures, perms, and relaxing treatments), skin care services and others.
Along with obtaining licenses for your services and vehicle, you'll have to invest in beauty tools, salon seating, a sink, mirrors, and rolling carts. Look for used equipment being sold by companies going out of business or undergoing renovations, and ask contractors who can install water lines and electrical outlets for quotes.
32. Mobile billboard business
Because mobile billboard trucks can change locations easily and feature eye-catching electronic animated ads in full color, local businesses prefer mobile billboard trucks over stationary billboards. 
33. Bike Repair Service
More and more people are using bicycles as their primary mode of transportation. There is an increasing demand for repairs, tune-ups, tire changes, and accessory installations.
With your mobile bike service, your customers won't have to transport their bicycles to your store. Additionally, you could offer services related to bike restoration and vintage bike collecting.
Maximize Your Mobile Business Success with a Comprehensive Business Plan
When starting a new mobile business with a limited budget, having a solid business plan is essential for success. It helps you outline your goals, identify your target market, evaluate competition, and create a roadmap for achieving your objectives. However, creating a comprehensive business plan can be time-consuming and challenging, especially if you're new to entrepreneurship.
That's where our mobile business plan writing services comes in. With 13 years of experience, we can provide you with a well-researched and tailored business plan that meets your specific needs and objectives.
In addition to our mobile business plan writing service, we also offer free resources to help you create a business plan on your own. Our website features, business plan examples, business plan templates and articles on creating a successful mobile business plan.
Starting a business requires purchasing goods and services

idea.

How about building your business credit by purchasing for your business on credit and paying in 30 days? 

Here is the list of easy approval

Net 30 vendors

that can help you to build business credit by offering you their goods or services on net30 terms.
Tags:
Business Ideas
,
Business Starting Tips