Top 52 Profitable Winter Business Ideas
By
Bilal
Last Updated on -
During winter, small business owners and entrepreneurs face a number of challenges. The weather is not conducive to travel, as heavy snowfall and icy roads prevent customers from visiting businesses.
There are still ways you can run a profitable business during the winter months, even when temperatures are low and customers don't spend as much time outside, at restaurants, or shopping.
You can start a new business this winter with these business ideas.
52 Best Winter Business Ideas You Can Start Today
1. Christmas Tree Farm
A Christmas tree farm is usually the best cash crop if you are looking for a profitable cash crop. In most cases, the trees are low maintenance and can be grown part-time, yet they can generate a lot of income for you year after year, especially since they can be harvested and replanted.
The minimum requirement for starting this business is to own or be able to lease an acre where you can plant up to 1,500 trees using a standard 5′ x 5′ spacing. By taking care of most of the wedding and shearing yourself, you would increase your income as well.
2. Ski Rentals
It is possible to start a lucrative, profitable ski rental business in the winter season for anyone looking for a business idea in the winter.
Since many people exercise every day, but are unable to due to the harsh winter weather, ski rentals will assist and serve those who need to exercise and warm up every day.
3. Winter Auto Mechanic Services
During the winter, vehicles are often problematic due to harsh weather conditions. A strong alternator system that can jump-start your car will be needed if you have a good background in mechanic services.
You will need a strong alternator system if you plan to offer your service during this period to those with problematic cars.
You could also use word-of-mouth direct marketing tactics to let people know about your new business, such as using your family and friends as referrals.
4. Cleaning Services
In the winter season, people enjoy partying and hosting guests, so offering cleaning services now could be a lucrative idea. People are becoming busier with time. They lack the time to maintain their homes.
In fact, you can even offer customized packages to attract more customers. For example, deep cleaning, cleaning plus rearranging, cleaning plus decorating, etc. Starting a cleaning services business is an excellent business idea.
Pro Tip: If you need a business plan for running a successful cleaning service business, You can write a plan yourself by downloading this free cleaning service business plan template.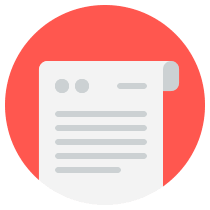 Need a Website for Your Cleaning Service Business?
We are here to help you. An effective website is essential for cleaning service companies that want to serve their audiences.

Let our cleaning service web design experts build you a website.
5. Candle Making
The art of making candles has been around since ancient times. People have used candles made from wax for festivals and special occasions for thousands of years, and they remain relevant today if you know how to make them. Although beeswax candles cost more than soybean oil candles, people prefer to buy them due to their fragrance. Oil lamps were also widely used, especially in the cold winters when poor people were unable to afford firewood.
Bonus Tip
: A Successful candle-making business needs a  business plan. You can write a business plan using this free
candle-making business plan template
.
6. Coffee Service
During the winter seasons, there will always be a high demand for coffee; this is a business idea that is a round-the-year business idea, as there will always be a high demand for coffee during those months it is also often a seasonal business idea.
Helpful Content Related to Coffee Shop:
7. Offer Snow Removal Services
What better time to think about winter business ideas and start your own snow removal business than now?
Got a lot of slopes in your yard? Consider offering snow removal services if you live in a snow-prone area.
Those homeowners who don't want to clear snow on their own will be happy to pay you for your assistance.
You can provide different services depending on your client's needs like: shoveling snow from steps, sidewalks, and driveways, annual service agreements, and even landscaping for snow-covered yards.
8. Towing Services
It is also a good idea to offer towing services to your customers in the winter season, since most people in the winter season have a problem with their car, which might be a problem along the road or anywhere else, and it is at that point that you can allow them to avail of the towing service.
9. Boat cleaning and maintenance
It is not uncommon for people to hire companies to maintain and clean their boats in a similar manner as they hire companies to service and clean their cars. A good idea at the end of the summer is to clean, detail, and service boats.
In order to get started, you need to plan your business, create a legal entity, and market your products (discussed in our guide on how to start a business from scratch).
10. Selling Firewood
In places with freezing winters, however, it would be wise to consider this winter business idea. In most homes, wood stoves are used to keep the heat in.
In the winter, many households buy extra firewood to keep their families warm. So, if you own land near forests, you can always take advantage of this business opportunity.
11. Delivery Business
During the winter season, not everyone tends to go out much, which is why you can start a delivery business, which is a business that deals with buying and delivering various goods and services to various homes that need delivery services during this time of year.
Read Later: How to start a courier business
12. Eggnog
This is a good business opportunity for those looking to start their own business. Eggnog is traditionally made with milk, sugar, whipped eggs, and spirits and is normally consumed during the Christmas season each year.
The perfect location for you to sell your eggnog would be an apartment building or a place where single adults live.
You could also deliver your eggnog to them or you can have them pick it up at a convenient location. You should make sure that you market your eggnog business well.
13. Restaurant From Home
This winter, consider turning your passion for cooking into a business. Food always remains in demand.
This restaurant can be started from home. You can prepare the food and deliver it to customers. The pandemic has impressed upon people the importance of consuming food that is healthy and hygienic.
People love to eat home-cooked food these days. Whether it is for small parties or working professionals, everyone loves home-cooked food.
ProTip: A business plan will help you get funding to start a home restaurant business. For assistance in writing your own business plan, you may download our business plan pdf.
14. Blogging
There's no doubt that social media has grown beyond our expectations. Earlier, blogging was considered to be merely an informative hobby. But nowadays, with the right tools and planning, it can be a great business.
Nowadays, blogging can be profitable and advantageous as a freelancer, affiliate marketer, or social media influencer.
15. Chimney Sweep Service
During the winter, homeowners tend to use their fireplaces quite a bit, so it is a great time to start a chimney-sweeping business.
In addition to the ash that is usually left in the fireplace, a lot of soot usually gets stuck on the inside of the chimney. It means that it has to be cleaned regularly to ensure that any serious problems don't occur.
16. Snowshoe Rentals
Renting snowshoes is a part of the rental business that deals with renting out shoes that can be used for working on snow efficiently, renting out different types of snowshoes and making money from it at the same time.
17. Fencing
The current upswing in demand for fences and residential construction makes starting a fencing business a profitable opportunity.
When getting started, it's important to consider the following:
Know your market
Your fencing services should be priced correctly
18. Wreath Selling
It is possible to make and sell handcrafted wreaths if you are creative. Investing in supplies requires a small investment to start this business. Additionally, you must prepare a business plan before starting the business. Handcrafted wreaths can generate a lot of income.
ProTip: In your teenage years, you can earn a good income. You can learn more about the best business ideas for teens in our post.
19. Laundry service
By offering only laundry services, you can find a niche within a cleaning business. Especially during the summer months, when many families are on vacation and kids are playing outside, busy parents with full-time jobs and kids will gladly pay for laundry cleaning and folding. Getting it picked up and dropped off is a plus!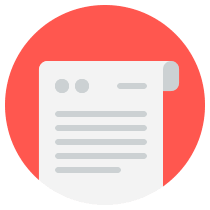 Looking to start a winter business?
You need a business plan to run a successful business. Hire our professional business plan writers for comprehensive business plans to help you get funded. we develop a customized plan that reflects your unique vision.
20. Ice Rink
You can set up an ice rink on vacant land and charge people fees to use it. In the present day, ice rinks exist in two types. 
There are natural rinks and artificial rinks. Natural rinks are found in areas where water normally freezes during the winter season. In contrast, artificial rinks are made by applying coolant technology.
21. Sell Room Heaters
A wide variety of room heaters are sold all around the world during the winter season, and one can start selling these items from the comfort of their own home or from a storefront.
22. Home Holiday Decorating Service
The decoration of holiday homes during the winter season is one of the biggest business opportunities available to you at that time of the year.
Do you have any skills in interior decorating? There are several households that need decorative services during the winter season in order to add a touch of elegance and beauty to their homes.
23. Party Planning
It is your job to plan, organize, and facilitate a variety of medium and large-sized events, such as weddings, corporate gatherings, and family reunions, most often during the holiday season.
By offering your clients a winter-themed party, you could provide a niche service. A great thing about this business is that you can make money from it all year round if you are creative enough. 
Promote your business extensively to make sure your target audience knows about it.
24. Sleigh Rides
A sleigh ride can be a fun activity in the winter, especially since many sleigh ride companies offer add-ons as part of their service.
As a business owner, you could create different packages to cater to different clients and charge different prices for each package.
In order to get market share, you must offer additional add-ons like meals, dinners, and other attractions to your business.
25. Errand Service for Seniors
In the winter, seniors are more susceptible to harsh weather conditions than other people, which is why they usually have a hard time, but they also have some basic needs to be met, and they will be willing to pay someone to run errands for them. 
Choose an area with a larger number of seniors, and let them know about your service. Drop your business card with your number boldly printed so they can contact you whenever they want. You can also do this business in other seasons.
26. Cake Shop
In the Winter and especially during the holidays, it is cake time. Therefore, initiating a cake shop is certainly an excellent idea that you can consider.
The basic idea behind starting a cake shop is that it is a lucrative food retail business. The business is also easy to start and manage.
Recommend Resources:
27. Sale of Used Snowboards
Snowboards are only used in winter, so not all stores will sell used snowboards. The market is not as profitable as it used to be, but you can still make some nice changes during this time, especially since you will be selling used snowboards, which are easier to buy and sell.
It is important to conduct thorough research before starting this business so that you know your target market.
28. Makeup Artist
One of the unique business ideas that trend during winter is the makeup artist business. There is no doubt that make-up will be necessary during the winter, due to the harsh weather conditions. Makeup is so profitable during the winter. You can build a portfolio and gain experience as a makeup artist while still a teenager.
Important: Check out our page on starting a business as a teen to start earning income. 
29. Christmas Tree Delivery
Delivery of Christmas trees is a business that helps people avoid the long and tedious drive to farms. 
Businesses are now considering taking this burden off the shoulders of busy people and those who do not want to drive a long distance to choose a tree and prefer it to be delivered.
In order to run this business, you'll need a place where customers can choose the kind and size of trees they want.
ProTip: It's necessary to have a business plan if you want to start a business. To help you write your own plan, download our free business plan sample pdf.
30. Exercise and Fitness Instructor
During the winter, people tend to huddle up and be less active, preferring to stay put in one place. If you set up an exercise program that encourages people to stay active during the winter, you could earn extra income.
It would be necessary for you to find out what licenses and requirements you would need to start this business, and also find qualified instructors to help you.
31. Greeting Card Making
Greeting cards are one of the most significant items at Christmas and the new year. If you enjoy creating greeting cards, you can start a greeting card-making business.
Nowadays, digitally printed cards are more popular than handcrafted ones, so a good quality printer and software solution will be needed.
32. Home Winterization Service
It is important to winterize your home in order to keep it safe, dry, cozy, and trouble-free. The business requires plumbing expertise, and it requires you to acquire tools and equipment. Since you have to work at your client's doorstep, it makes sense to establish a home-based business.
33. Hot Soup Dinner Business
A hot soup dinner business involves selling hot and delicious soup to people on cold winter nights, to those that need the service of hot soup in their lives at that time of the year.
Hot soup dinner businesses are profitable business ideas or food ideas that are popular during the winter season.
34. Fashionable Winter Accessories for Women
An entrepreneur who wants to start this business will need to conduct research early before winter to be ready for handling the business and succeed.
The business deals with selling fashionable accessories for women during the winter, such as sets of accessories that are appropriate for women in the winter months.
35. Hand Knitted clothing
Winter is the perfect time to turn your hand to casual knitting, especially in the form of mittens, caps, shawls, and so on.
A great thing about this business is that you can knit before winter, allowing you to take your time, and then sell your knitted items during this time.
By engaging in aggressive marketing tactics, you could ensure that your target market knows about your business.
36. Personal Training Service
The first month of the year is when most people start a new exercise routine, which is a great time to start a business in personal training. Although you can run a personal training business all year round, the winter is the best time to establish your business.
37. Snowboards Manufacturing
Snowboarding is a new sport that has surpassed skiing in terms of popularity and appeal.
Manufacturers of snowboards would need to ensure their designs and compositions are of the highest quality. This business is well suited to individuals with manufacturing and design backgrounds
Taking advantage of this snowboard market would allow you to create snowboards with catchy designs that will make your brand stand out.
38. Winter Weather Baskets
In the winter, many people need some food or other essential items that simply cannot be bought in stores which can be delivered to their homes, offices, or by their cars throughout the course of the year.
Winter weather baskets deal with these types of deliveries.
39. Snow Sculpture Art
The best winter business idea involves purchasing pre-cut shapes from local stores, then melting the snow and pouring it over them. The kids get creative with snowballs and build amazing sculptures while having a blast. 
If you have an artistic touch, you can use these unique pieces to decorate your home or office after everything hardens.
40. Holiday Shopper
A small profitable business in the winter season is assisting people with holiday shopping. Due to harsh weather and health issues, some are unable to go shopping, so they need someone to assist them.
41. Start a Blanket or Quilt Trading Business
During the winter months, blankets or quilts have a huge demand and you can start a business with low money that you can operate from the comfort of your own home or from a retail space if you have one.
42. Snow Business
It is a profitable business idea during the winter and also in the summer to prepare fake snow for occasions such as children's parties, Christmas Carol events, and so on. Snow business is a business that is incredibly popular during the winter and after the winter.
43. Gift Basket Business
It is great to give gift baskets for any occasion, but especially for holidays like Christmas and Valentine's Day. Aside from the fact that making gift baskets isn't difficult, anyone can learn how to make them fast and easily. 
You'll need fresh ingredients, good-quality containers, wrapping paper, ribbon, and a few basic tools to create unique gift baskets with just these items. 
44. Organic Lip Balm
Due to harsh or cold weather, organic lip balm is needed most in the winter, because lips tend to dry up very quickly in winter, and individuals need to keep their lips looking fresh and beautiful, that is when your business becomes necessary.
45. Event Decoration
During the winter, there will be a lot of parties, whether they are large or small, inside or outside. Therefore, if you have a flair for creativity, this is a great business opportunity.
It is possible to start this business with a small team and take small contracts. This will be helpful for you to source your materials and pay your team members.
46. Furnace Repair Service
One of the things most people don't think twice about installing in their house is a furnace. Sadly, furnaces aren't always easy to maintain. 
If you learned about furnaces, you could become an expert at repairing or replacing shot furnaces and make a cool living. 
Place posters in the target community where you hope to offer your services and hand out handbills and business cards so that people are aware of them.
47. Custom Ornament Sales
A popular item that customers tend to purchase mainly during the winter is the holiday ornament. You may be able to come up with your own unique version of the ornament or even customize it so that it is unique for every individual.
48. Storage Facility Services
A storage facility service is a business that deals with keeping materials that will not be used in the winter for those who do not have enough space in their homes in order to store them.
Pro Tip: A successful storage facility service need a winning business plan., If you are DIY business plan writer, Download this free self-storage business plan template to write one yourself.
49. Professional Organizer
People usually need help cleaning and organizing their spaces after the winter has ended. If you are a professional organizer, you may be able to help them out. If you let people know about your business and offer affordable rates, you will be in business in no time. In addition, you can become a professional organizer for any season.
50. Gift Wrapping
You can start a gift wrapping business on a part-time basis, which is great for women and students. The business is easy to start. The service will be delivered right to your doorstep.
51. Skateboard Company
It is difficult to find someone who will sell you a skateboard if you love them. No matter if you want to ride it indoors or outdoors, you won't find anything close to what you would pay for a brand-name board. 
Sadly, many companies only manufacture cheap skateboards that do not last very long. Custom-made skateboards avoid this problem.
52. Hand-Knit Christmas Stockings
Everybody knows how important stockings are to Christmas celebrations. Stockings are filled with delicious treats, so if you enjoy working with your hands, you would make a great business owner.
It would be a good idea to knit several stockings, especially the ones with Christmas colors, before the winter season so that you will not be overwhelmed with demand.
Pro Tip: It doesn't matter what business concept you choose, you have to follow a process to start any kind of business. Here is a step-by-step guide on how to start a business from scratch. 
Conclusion:
In order to start any business, you must carry out a detailed study about the business, especially since the business will only last for a few months and you must recoup your investment by the end of the season.
During the winter, it may be hard to think of new, interesting business ideas, but that doesn't mean you're completely out of luck. Check out the list above and see for yourself; no matter what season it is, there are plenty of opportunities available.  
Winters come with harsh conditions that force people to stay indoors, but smart entrepreneurs can still find endless business opportunities in spite of these harsh condition
A business needs goods and services to get started.

 

Why not build your business credit by buying on credit and paying within 30 days? 

 

This list of

Net 30 vendors

can help you build business credit by offering you their goods or services on net 30 terms.