Top 74 Food Business Ideas with Low Investments
By
Bilal
Last Updated on -
According to Guidant Financial, retail and food are the most popular industries, bringing in 11% and growing by 14% in 2018, there are a variety of routes you can take when choosing which food business idea to pursue.
In case you are passionate about cooking or baking, you might want to open a restaurant or bakery. Maybe you want to sell food products. You might want to start a food truck or make a line of jams, sauces, or spices and sell them.
You have the power to disrupt the food industry with some effective social media marketing and careful financing!
74 Best Food Business Ideas
1. Food Truck
There are more and more food trucks on the road because they offer a less risky way to enter the food business. Good food that only requires basic preparation is the perfect place to start.
It's easier to move your food truck business to different locations than traditional restaurants, so you can cater to more audiences and earn more revenue.
Entrepreneurs can easily appeal to customers when they need food with a food truck business. With the ability to hop from one place to another, entrepreneurs can quickly attract customers who need their food.
Suggested Resources
2. Coffee Service
You can start a coffee business from home if you live in a metropolis. There are small offices in each city that do not have coffee-making facilities. You can offer your services to those employers. The hot coffee must be served at the scheduled hour.
One of the best small food business ideas you can start with little money is a coffee service.
Helpful Content Related to Coffee Shop:
3. Grocery Stores
A grocery store is a retail business that sells food, household items, and other necessities, usually located in residential areas.
It's a great food business idea to operate a grocery store that sells food, home goods, cleaning products, and more.
Opening a grocery store is a great way to get into the food service industry. Grocery stores are retail points of sale where shoppers can purchase everything from meats, produce, dairy products, and snacks to cleaning supplies and health supplements.
Suggested Resources for Grocery Store
4. Juice and Smoothie Bar
A juice bar, a mall kiosk, or a counter in a yoga studio or gym could be the perfect location for your next business venture. Consider expanding your juice bar into a casual restaurant by offering salads and vegan dishes in addition to juices and smoothies.
Pro Tip: A successful juice bar business need a business plan, you can write a juice bar business plan by using this free juice bar business plan template.
5. Ice Cream Making
Home-based ice cream makers are profitable businesses. You don't have to pay for a location. It's also possible to sell ice cream on online marketplaces.
If you want immediate orders, setting up a local distribution network is always the best option. Furthermore, it maintains your business's cash flow.
Pro Tip: Having a business plan is essential for a successful ice cream shop, download this free ice cream shop business plan template for creating a winning  plan.
6. Pick the Pickles
There are many street food business ideas out there. Now is the time to turn your admiration into a real pickling business. You may not have considered pickles as a street food business idea. But here's the science behind it.
You don't need a brick-and-mortar store to sell your pickle jars. You can sell them on a streetside kiosk, stall, roadside display, or hyperlocal grocery store.
7. Online Organic Retail Store
There is a very fast increase in the demand for organically grown items. You can start an organic retail store if you can obtain organic food items, but fresh vegetables and fruits are highly perishable, so you'll have to exercise great caution.
If you can properly source organic food items, then this is the ideal home business to start.
8. Hot Sauce
In 2020, Hot Ones had 8.7 million subscribers, which makes it one of YouTube's most popular shows.
Some of the hot sauces they use are unique brands using unusual peppers and herbs. Making hot sauces and selling them or showing the process on video can be another small business idea you can start at home.
9. Grain Processing Unit
You can also set up grain processing units such as rice mills and flour mills if you have the capital and know-how.
A grain processing unit is a high-investment business and you'll need to either have technical skills or you'll have to hire people for the job. Both ways, be ready for the long haul.
10. Baby Food
In today's world, parents are selective about what they feed their children. They want nutritious, non-GMO baby food that improves their emotional and physical well-being.
If you want to capitalize on this growing trend, make your baby purees out of your homegrown fruits and vegetables (apples and sweet potatoes are favorites).
11. Organic Farming
It is possible to develop an organic farm on an idle piece of land that does not use harmful chemicals or fertilizers. Organic food has become more and more popular in recent years.
12. Tea Retail
You can find coffee shops almost anywhere, and many places also serve tea. However, if you specialize in tea from around the world, you will have a strong business model.
To ensure the long-term viability of your business, you will need to find the right location and have a strong online presence.
13. Food Delivery Service
This business model requires you to group together with some good restaurants in the city and develop your own app.
People can place orders through the app, and you pick up the products and deliver them to their homes.
You charge a commission or a service fee for this service.
14. Chocolate Making
Make chocolate bars, candy, and sweet treats for a business. Chocolate making requires skill and equipment. Watching chocolate being made is fascinating, and your business can attract customers.
15. Bread Making
It is a product that is used worldwide. It has a long shelf life and is easy to store. They can be used in sandwiches, toast, or plain with other spreads. If you enjoy baking, then this could be a good business for you.
If you start a bakery or shop online, you could sell fresh bread in various varieties, including wheat, gluten-free, multigrain, and white bread.
16. Office Meal Delivery
A low-cost food business that you can start tomorrow is office meal delivery. 
People always prefer home-cooked meals at work. And if you can provide healthy and tasty meals, people will definitely respond positively.
You will have to move food packets from your home to different offices, so be careful of the packaging.
17. Cupcakery
There is no better place to invest than a cupcakery, no matter how bad the economy is doing. Cupcake businesses will continue to grow due to the smaller price denominations they bring.
It is true that post-purchase guilt exists with cheat foods, but it is impossible to feel bad about cupcakes!
The idea of making crafty cupcakes is a fail-proof and profitable food business idea since customers wouldn't go broke if they bought some.
18. Food Kiosks
A food kiosk is a great idea for aspiring entrepreneurs, offering the chance to earn a living on your own terms while serving others. A fast, easy-to-use way to serve your favorite foods sounds like a perfect day at work to me.
It may be a great idea for you to own a food kiosk business in a high-traffic area if this sounds like your dream job. On game days, these vending machines can attract large crowds of people at local venues, such as parks and school campuses, as well as the lobbies of office buildings.
19. Catering
A mobile catering company offers food services for events such as business conferences, weddings, and parties instead of being confined to one location.
Pro Tip: You need a business plan for a successful catering business, you can create a winning plan by using this this free catering business plan template.
20. Spice business
The sale of powdered spice mixes is a fast-moving business. Many cuisines use different spices in a variety of combinations. Store-bought spices lack the aroma and flavor of freshly ground spices.
This could well be your go-to option if you have an eye for spices and flavors. Besides household use, ready-to-mix spices are widely used in processed foods and commercial food service businesses like restaurants.
Bonus Tip: Here is a step by step guide on how to start a spice business.
21. Cheese Business
If you are a cheese lover, turn it into a homemade food business idea! After all, your passion will only translate into profits if you apply some careful analysis!
You can outsource your material handling to a dairy products supplier after you have planned everything out. But remember that even the most basic ingredients can be mixed and matched to create so many different cheeses.
22. Herb Farm
There has been an increase in the demand for herbs in recent years, with herbs now being used as alternative medicines and food supplements. Industry experts predict more growth in the herbal sector in the future.
23. Novelty Food For Pets
The owners of pets want to include them in their special occasions or celebrate their special occasions because they are another member of the family.
Since 70% of households own at least one pet in the United States alone, it can be a great business idea to have a business that provides special treats or food items for these family members for special occasions.
If you want to make your business stand out, you can create items like pet-friendly cupcakes, advent calendars with treats within them, and other such products.
24. Gourmet Candies
People have a sweet tooth, so candy manufacturing is a multibillion-dollar industry. However, connoisseurs of sweets are looking for something more than mass-produced items.
This is a business you can start at home with low startup costs, and grow. You can sell your gourmet candies online, at high-end restaurants and bakeries, and at food fairs.
25. Cashew Processing
As part of this business, kernels are dried, peeled, graded, and packaged. You can start this business either on a small-scale or large-scale.
It must be located within the cashew production area. You can start this food processing business if you are satisfied with these aspects.
26. Health Food Store
In my neighborhood, there is a health food store that sells organic produce, vitamins, and healthy snacks. There is also a food counter in which sandwiches, soup, baked goods, and coffee are sold.
27. Chips
Over the past few years, the chip market has shown remarkable growth with the rising number of young people driving the growth.
It is easy to make your own line of chips by experimenting with flavors, textures, and ingredients. You can make healthy chips, balanced chips, or tasty junky chips. Niche it down and start selling.
28. Fruit Pulp
Several industries use fruit pulp as an ingredient in their product production processes. It is available in liquid or powder form.
It can serve as a flavoring agent. The fruit pulp is used in baked goods, beverages, desserts, etc. It is separated into brine, syrup, or water during preservation.
In order to start this business, you should do extensive research and learn about the manufacturing processes and regulations.
29. Jerky Making
Despite its long history, jerky meat continues to gain popularity among health-conscious consumers.
The process of making jerky is relatively easy, but it takes time. If you have the right tools and ingredients, you can produce jerky and make a good living.
30. Dessert Shop
In the early days, dessert shops were very popular and profitable. The business approach is simple and straightforward. All you need is a store location.
Keep cake, pastry, cookies, ice cream, pies, and other items that match the food habits of the area.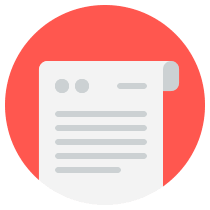 Looking to start a food business?
we are here to give your business a right direction. Hire our professional business plan writers with 12+ years in business planning over 400 industries.
31. Condensed Milk Production
Full cream milk is the only raw material in this business. It is one of the most profitable businesses in the world. Sweetened milk is highly demanded both domestically and internationally.
32. Inventor of Kitchen Gadgets
There have been millions of dollars made with innovative kitchen products.
Sam Farber founded OXO after creating a peeler for his wife Betsey who had arthritis in her hands. His innovative ergonomic design and non-slip grip launched his successful company.
33. Asian Food Shop
Throughout the world, Asian people have become a major part of the population. Many Asian people are food connoisseurs.
Starting an Asian food store could be a potentially profitable business, particularly in the United States.
34. Nut Butter Retail
Make peanut, almond, cashew, macadamia, pistachio, and other nut butters yourself without preservatives and added sugars.
A downside is allergies – you must be careful. Another downside is cost – some nuts are expensive. If you find the right supplier and are careful, it's a great business.
35. Nutritionist
A healthy and balanced diet is sought by everyone who is health conscious. The role of a nutritionist is to suggest a diet that is tailored to suit the needs of each individual, based on their age, health, and other factors.
Nutritionists are in high demand in metropolitan areas. You must take special training to become a nutritionist.
36. Cooking classes
For those with the ability to teach, cooking classes can be a lucrative business. 
You can bring in new customers by offering cooking classes in your home or rented space to people who want to know how to make tasty, healthy, and good food at home if you're the kitchen type.
You may find running a cooking class to be an excellent business idea if you are passionate about teaching others how to cook.
According to statistics, food bloggers earn about US $70,000 a year, or $5,088 a month.
Bonus Tip: Here is a step by step guide on how to start a culinary school.
37. Personal chef
Personal chefs are popular with busy professionals who don't have time to cook their own meals. You can create meals on a weekly basis for your clients to heat up at their convenience.
38. Pizza Delivery
A pizza delivery business' main focus is choosing a good delivery boy and selecting a menu. Many people, due to their extremely hectic work schedules, will likely have their meals delivered to their homes.
Pizza has become one of the world's most popular dishes. It is a lucrative and enjoyable way to earn money if you start a pizza delivery business.
39. Biscuit making
Making biscuits is a highly profitable business with high-profit margins. Many people prefer to buy biscuits from their local bakery shop. It is possible to set up an automated biscuit plant or bake biscuits by hand.
40. Breweries and Bars
The combination of food and wine makes for really good value. Most of us will agree that a full belly is one of life's greatest pleasures, plus drinking wine while eating is an added bonus.
With millennials, hanging out with friends and drinking a few beers has become a weekend tradition.
If you can create a relaxing atmosphere, where people can hang out and have a few drinks, or if you are interested in breweries, then this is a food-related business you can get into.
Pro Tip: Starting a bar brewery? check out how to get a liquor license and what types of bar licenses you need
41. Jam and Jelly Making
It might be your big business idea if you are a jam lover and love to preserve delicious berries and crisp apples. You can operate seasonally or all year round, depending on how much time you have available.
Jam/jelly making also requires very little infrastructure, and soft spread startups face fewer safety hurdles than other food businesses. Sound good?
42. Seafood Selling
Starting a specialty seafood business from home is an excellent and profitable business. You will need to source the products as wholesale purchases and store them in frozen condition.
With a delivery vehicle, you can deliver the products to the customer's doorstep. In order to succeed in this business, you must develop a product promotion plan.
Bonus Tip: Here is a step by step guide on how to start a seafood business.
43. Coconut Oil Manufacturing
There are many uses for coconut oil, from cooking to detergents to hair oils, as well as for making toilet soap. A food manufacturing business idea requires a lot of capital investment.
A factory must be located in an area where raw materials are easily accessible. If this is acceptable to you, you may want to consider it.
44. Snack vending machines
Make your vending machine stand out by offering healthy, organic, low-calorie, or diabetic-friendly snacks. People get hungry everywhere.
Start your own snack vending machine business. You can install vending machines in hospitals, schools, offices, and malls.
Pro Tip: You need a business plan to start a successful vending machine business, download this free vending machine business plan template to create a winning business plan.
45. Pizza Shop
If you want to start a pizza shop, you can open a franchise store or start your own pizza line. Pizza shops have good margins and require moderate investments.
Decide on a menu and get going. You can also offer meal kits with bases, sauces, and other ingredients to give customers a taste of home-cooked pizza.
46. Bagel Shop
As a result of its popularity in the city of New York, the bagel has become one of the world's most popular breakfast and lunch foods for both breakfast and lunch.
Bagel shops also offer beverages and side dishes to customers in addition to the bagel itself.
47. Honey processing
You can either establish a manual or automatic honey processing unit to remove wax and other unwanted material from honey.
Honey is considered one of the emerging food processing businesses since many customers prefer it as part of their daily diet.
48. Meal Kits
A meal kit is a food subscription service that provides pre-portioned ingredients and recipe instructions for making homemade, chef-crafted meals.
There is still plenty of room for new brands and niches that remain untapped in the market, despite the fact that they've become increasingly popular in the last few years.
You can get inspiration from companies that have a unique focus in the meal kit delivery space, like Thai Direct.
49. Tea Bag Making
The tea bag-making business requires only two major raw material components – tea and paper bags. Tea bags are small, porous sealed bags containing tea leaves, and hot water is used to prepare the beverage called tea.
A moderate investment is necessary to start a tea bag-making business for an aspiring entrepreneur with adequate knowledge of tea leaves.
50. Energy Drink Business
There are billions of dollars being spent on energy drinks, but they leave much to be desired when it comes to health. You can have a slice of this $32 billion market if you create your own natural energy drink.
In the beginning, it may be expensive, yet in the end, it could lead to the biggest payoff.
51. Nutrition Coach
A growing awareness of health creates a demand for nutritionists. As a nutritionist, you will be working as a diet coach to help people live long healthy lives. You require almost no capital to start this business.
52. Aquaponics Farm
Hydroponics is an advanced form of agriculture farming. It is a mechanized way to raise fish and vegetables. The business would be ideal for those who have a backyard and are passionate about farming.
53. Water
You can find many types of water for sale today. The bad news is that you can't find them all in the same place.
Since people continue to choose high-quality water, running a business solely dedicated to water and water paraphernalia is not that absurd. The industry is expected to be worth $217.2 billion in 2026.
54. Olive Oil Selling
The global production of olive oil has grown from 2.5 million metric tons in 2012/2013 to 3.36 million metric tons in 2019/2020, according to Statista.
You can make good money selling olive oil since the profit margin is quite high. Therefore, the consumption of olive oil is on the rise.
55. Meal Kits
The majority of people are busy and lack the time to cook a complete meal. They would prefer a home-cooked meal over fast food. This can make a subscription-based business model profitable.
Get started with an online meal kit shop to take orders and deliver the food. You could offer regular packages with different menus for recurring orders.
56. Protein Bars
 A five-year CAGR of 5.9 percent is forecast for the protein bars market between 2022 and 2028, from USD 4.64 billion to USD 7.02 billion. However, not all protein bars are created equal.
Take your time and experiment in your home until you find the right recipe and go for it. Taste is the biggest challenge, and if you can overcome it, you'll succeed in a growing industry.
57. Wedding Cake Selling
There is a lot of creativity involved in this food business. Wedding cakes are very special items. They require a lot of care and dedication to prepare.
Nevertheless, the business provides a lucrative profit margin for the owners. You can learn how to make wedding cakes from books and online tutorials even if you don't have the skill.
58. Chocolatey Crunch
When it comes to food products and business ideas, chocolate is the go-to. But in order to succeed in this field, you must be a crafty candy maker and choco-lover!
In your quest to explore all your food products business ideas, you came up with the idea of a chocolate business. Good! But first, you need a raw material provider. 
That goes for all businesses, but that is especially true for chocolate businesses.
59. Marinades
Marinades can enhance your recipes just like sauces. Options for marinades include beef, chicken, fish, lamb, and vegetables.
It is possible to create marinades that keep buyers coming back if you know what you are doing in the kitchen and are creative.
60. Hookah Bar Lounge
You can launch a hookah bar lounge in your locality if you have a good funding capacity and a detailed business plan. Hookah bars are cash-intensive but highly profitable.
The most important thing, however, is to do market research in the area you wish to open a hookah bar and find out if there is a demand for such bars.
ProTip: A perfect business plan is essential to start a hookah bar business. You can write your own business plan by following our proven business plan examples pdf.
61. Straight out of the farms
Health-conscious dietitians recommend farmers' markets. Take advantage of this opportunity. Research the trends before developing a unique name for your food business.
Be a liaison between farm owners and health-conscious eaters. Then, come up with a unique name for the food business. This combination will be welcomed by the health-conscious public. You can count on that!
This unique name for the food business brings together remote sellers and convenience shoppers under one roof. Growers can set up their stalls and gain the visibility they always wanted.
62. Dining Guide Map and App
If you live in your local area or want to visit a tourist destination, create a dining guide – map or app – and publish it.
By distributing your map for free and selling advertisements to featured restaurants, you may be able to make money or you can sell your guide to consumers with discount coupons.
63. Vinegar Making
There are many types of vinegar. There is white vinegar, chili vinegar, rice vinegar, apple cider vinegar, coconut vinegar, etc.
Making vinegar is a simple, low-cost, profitable idea. Fresh homemade vinegar tastes better than store-bought bottled ones.
Fermentation of vinegar takes two steps. You could taste the vinegar and bottle it in batches. You could sell it to restaurants for regular delivery.
64. Shush the Sushi Lovers
There is no doubt that Americans love sushi. Here is your chance to serve the sushi that blows minds and silences critics. Yes, you can do it!
Sushi is such a popular food dish that you can likely break even in just a few days. 
Quit asking yourself, "How to start a small food business at home?"! There is no rocket science involved in starting a home food business.
65. Food Blog
It is a good money-making business if you are a food lover and enjoys exploring new recipes. There are several successful food bloggers who make a good income out of their blogs.
66. Ginger Garlic Paste Making
As the name implies, ginger garlic paste is a ready-to-cook item. The product belongs to the FMCG sector. When stored in the refrigerator, it has a longer shelf life.
Ginger and garlic are both important spices in cooking many foods, including non-vegetarian ones. There is a huge market for the product nowadays.
67. Roasting Coffee Beans
The best food business to start is roasting coffee beans. You came here looking for answers and here they are. Using coffee beans as the basis of your business is a good idea.
By offering freshly roasted coffee beans, you can charge a higher-than-average price without alienating your consumers. Use this advantage to your advantage.
68. Tasty Tortillas
This food business idea stems from satisfying the craving for tasty tortillas of US Latinos. The idea arises from satisfying those cravings. Get started now!
Increasing numbers of tortilla lovers, and foodies in general, assure that your small food business idea will quickly quadruple. With increasing non-Latinos eating tortillas every day, you know your small food business idea is sure to thrive!
69. Subscription Box Snacks
Creating a subscription snack box catering to specific dietary needs is a great way to utilize the opportunity. For example, for diabetic, low calorie, low fat, or vegan diets, you can create a subscription snack box tailored to specific dietary needs like those.
70. Brewpub
This business is essentially a combination of restaurants and microbreweries, so it requires adequate knowledge and experience in microbreweries.
In addition to offering craft beer with various customized tastes and flavors, it also offers its clients on-premises craft beer. A trend of today's phenomenon is drinking beer with different customized tastes.
71. Bartender Service
You can make money by mixing cocktails as a side hustle if you know how to do it. Or, if you know how to mix cocktails as a profession, you can start a bartender agency in which you can hire bartenders to cater to firms for large events where you earn tips.
72. Vegetables and Fruits
The organic vegetable business has become quite popular due to the growing awareness of healthy eating. 
It may be a good business idea if you own a farm or are able to source fresh farm produce. In order to connect with clients of all ages, mainly the younger generation, technology may be necessary.
73. Snack Store
Explore different flavors of slated snacks from multiple cultures. The salty snack market has seen unprecedented growth in recent years.
A savory snack business would include producing roasted chickpeas, parmesan crisps, sardines, salted peanuts, and so on. These snacks are in high demand, and they're not going anywhere soon.
74. Flour milling
The bakery industry relies heavily on flour for many items, including bread, croissants, crackers, cookies, cakes, etc.
Additionally, many people are switching to healthier flour options for wheat. Start your own flour milling business and cater to specific flour needs.
Especially today, when the food market is incredibly diverse, you don't need to invest as much as you did decades ago
ProTip: A business plan will help you get funding to start a food business. For assistance in writing your own business plan, you may download our business plan pdf.