Top 14 Profitable eCommerce Business Ideas
By
Bilal
Last Updated on -
Ecommerce is one of the hottest industries to be in right now. From starting an online store to building a software platform, there are endless opportunities for entrepreneurs in this space. But with so many options, it can be hard to know where to start.
If you're looking for some inspiration, check out these top 14 eCommerce business ideas. With the right idea and execution, you could be the next big success story.
Top 14 eCommerce Business Ideas
1. Online Foods and Groceries
People want to eat. You can fulfil that desire and make money. As more people were forced to sit at home, online grocery and food shopping skyrocketed. In fact, statistics show that up to 70 percent of all shoppers in the United States could purchase their groceries online in 2020.
The market for food and groceries is as vibrant as it's ever been, and you can use that to your advantage. Whether you want to make the food yourself or retail packaged food, it doesn't matter. There is a lot of infrastructures available for you to capitalize on, and make it big.
Recommended: How to Start an Online Grocery Store
2. Smart Home Products
Smart homes are becoming increasingly popular these days. As smart homes present greater convenience, more people are becoming attracted to them.
Smart homes integrate houses and their interaction with occupants by connecting entire ecosystems, including power consumption, water quality, and many more. Smart homes can also be installed easily. That's the convenience you're offering.
3. Smart Watches
A growing market for wearables is also emerging. According to analysts, the market was estimated to have been $32 billion in 2019 and is expected to grow by 16 percent between 2020 and 2027.
In addition to smart home devices, smartwatches are also convenient. Access your phone's digital assistant, answer messages, set alarms, and switch between tasks easily using your mobile device.
4. Jewelry Dropshipping
The jewelery industry is worth billions of dollars. By selling these items, you can make good money. Jewelery is a consumer product, so your reach is wide. Both men and women wear jewelery these days.
Jewelry is also diverse. You can sell necklaces, rings, bracelets, belly rings, among other things. In these products, a variety of materials are used, including beads, shells, gemstones, and precious metals.
Bonus: With low overhead costs and the ability to sell a wide variety of products without needing to hold inventory, there are many different drop shipping business ideas that could be lucrative and rewarding.
5. Passion Apparels
If you have a passion for an activity, you could also sell apparel that appeals to like-minded people.
For example, sports apparel. Shirts and other items could be customized with sports content for sale online to appeal to other sports junkies. It would be even better if you developed your own line of sports gear. Even though the functionality isn't a requirement, it always helps to have it.
6. Kids' Toys
E-commerce is also gaining popularity. Almost everyone gets married and has children the more they get married. The more children they have, the more toys they need.
It's similar to the food market. The market will continue to grow, presenting an opportunity to earn big. A well-optimized online store and the right niche should result in a flood of sales.
Related Article: For more bussiness ideas for kids visit our page on kidswear business ideas  
7. Sell Second-Hand Electronics
A fair-used product is always a winner with budget-conscious shoppers. The name implies that fairly-used products are transferred from owner to owner. It costs significantly less than the new versions of these products, but they are still functional.
The most challenging aspect of selling something fairly-used is building trust. You want customers to be able to come to your store and get high-quality second-hand items. Although they will be cheaper, the products should still work well.
8. Baby Rompers
Remember the whole thing about kids needing toys all the time? They'll also need rompers. Babysitters know how important rompers are.
Market revenues from baby care products, including rompers, are expected to reach $13 billion by next year. When you're so passionate about babies, selling toys and rompers would be a great idea.
9. Women's Fashion and Jewelry
When you sell fashion, it's almost impossible to go wrong. Niche sellers, on the other hand, target specific types of women. Niche fashion and jewelry allows you to grow along with your audience.
10. Dropship Fitness Tools and Sell Programs
Everyone wants to stay fit and in shape. You can easily tap into that market in two ways – by selling fitness products and offering online fitness coaching.
These two usually go hand in hand. You could start your own YouTube channel today. Getting people to subscribe involves presenting yourself as an expert in the field. Afterwards, promote the products you sell and how they can help your customers become fit.
In today's market, you have a lot of options for workout equipment. Medicine balls, jump ropes, armbands, and even smartwatches and Fitbits are among them. The competition is fairly tight, but the right market strategy can help you build an audience.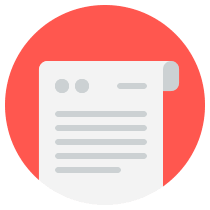 Ready to start eCommerce business?
Make your business stand out by getting our professional and experienced business plan writing services at a competitive price.
11. Ideology-Based Products
You can also take advantage of people's beliefs and ideologies. There are things we all believe in – whether it is God (or His supposed absence), the universe, tradition, etc.
You could use people's ideologies to your advantage. Selling products that people can identify with and with which they are able to express their ideologies wherever they are.
12. Face Masks
Nowadays, everyone wears a face mask. Most countries that aren't under lockdown mandate that people wear face masks while outdoors as a precaution due to the Coronavirus pandemic. As a result, many companies selling face masks are experiencing an increase in sales.
They are available in various designs and materials. Brands have been able to be more creative because of the variety. People are choosing masks to pair with their outfits and companies are ordering masks in large numbers to place branding and packaging materials on.
13. Digital Health
Digital health is focused on preventing diseases, helping to reduce medical costs, and even monitoring patients with chronic conditions. The field goes beyond just having doctors use iPads or tablets. Online health services are now being provided by both hospitals and private healthcare providers, taking advantage of the internet to facilitate their operations.
After the COVID-19 era, digital health got a boost as well. Today, everything is digital, and healthcare is no exception.
14. Healthcare Products
A website can also serve as a distribution channel for healthcare products. You can sell prescriptions and health supplements to people who cannot get these items over the counter.
Healthcare products must comply with a lot of regulations too, so you may have to go through a lot of hoops before you can launch your website. We wouldn't recommend this option if you're looking to start a business quickly and conveniently.
Bottom Line
In today's world, there are a number of ecommerce business ideas to choose from. However, not every ecommerce business idea is worth exploring. Entrepreneurs should research and find out which ones to try. 
Looking For More Business Ideas?
Find more business ideas in our article (380 Great Business ideas) to start your business today!
Explore More Business Ideas
Tags:
business ideas
,
business types
,
starting a business