40 Best Drone Business Ideas for 2023
By
Bilal
Last Updated on -
A drone is any aerial vehicle that receives remote commands from a pilot or relies on software for autonomous flight. Videography, search and rescue, agriculture, and transportation have all adopted drone technology. 
Many drones have cameras that collect visual data and propellers that stabilize their flight patterns.
The increasing demand for drones has made them more accessible. If you are skilled at operating a drone, you can join the growing ranks of people who possess the knowledge of how to use it.
It may be a good idea for you to start a drone business if you are technically inclined and looking for a new business. Offering drone services on a contract basis could be a great part-time or home-based business.
40 Unique Drone Business Ideas and Opportunities in 2023
1. Photography
When planning outdoor weddings or other special events, being able to view life's most memorable events from above is very helpful. 
People who don't want to miss their once-in-a-lifetime event can start a business with low investment and large profit potential.
Many photographers work as freelancers and work for private clients, including wedding couples, real estate agents, and business owners. 
A drone photography business can also be made money by selling stock photos to sites such as Getty Images, Free Pik, and Adobe Illustrator.
Pro Tip: To start a photography business, you need a business plan. Using a photography business plan template will help you determine what elements make up a good plan.
2. Insurance claim processing
The use of drones on-demand to assess damage resulting from theft, flooding, and natural disasters is a new, safer, and more efficient way of assessing the damage. 
About 17% of commercial drones are used for insurance purposes at present. Many times when crises occur, adjusters are scrambling and cannot address every claim with speed, safety, and accuracy due to a lack of human resources.
A drone operator can deploy their equipment instantly to capture and analyze the damage and generate reports in record time, resulting in more sensitive processing and payment of claims for those affected directly.
3. Drone renting
Those who don't have regular requirements for drones, prefer to have the drone service on a rental basis. You can start a drone renting business on your own. 
However, the business demands substantial capital investment for purchasing drones. Additionally, you must put your creative emphasis on marketing too.
4. Mapping
In today's world, drone experts can quickly and easily measure and map towns, buildings, and landmasses using geo-reference maps. Today's drones are able to provide accurate measurements for digital survey data. This is a service that is in high demand.
In addition to mapping cartographic information with incredible accuracy, drones can also be used in monitoring flooding, pollution, mining, construction, and urban planning.
5. Drone YouTube channel
There are many people who enjoy watching drone footage. You could create compelling videos and post them on YouTube on your own drone channel. 
Many YouTubers who cover travel and vacation destinations earn thousands of dollars each month from ad revenue.
Publish beautiful videos to attract more subscribers. After you increase the number of page views on your videos, advertisers will pay you more to post their ads there.
6. Building inspections
The process of inspecting a roof can be complicated, costly, and dangerous, especially for multistory buildings. This can be done safely and inexpensively using drone technology, making it a great drone business opportunity.
By conducting a close-up inspection of the exterior of a building using a drone, a building owner can detect potential trouble spots before they become major.
Drone inspection services could be an ideal business for someone with a background in construction or building inspection.
7. Warehouse Inventory management
Amazon, Walmart, and other major retailers use drones to manage their inventory, shipping processes, and logistics. In addition to saving companies money, drones can speed up the distribution of their products. 
Drones are increasingly being used to count inventory, locate goods, and gather items for shipment.
8. Drone parts retailing and repairs
Open a shop selling parts for drones. Drones are machines, and just like any other machine, they develop faults or require new parts. Profits will be awesome in your shop if you sell these items.
The good thing about starting a small business like this is that you'll be able to draw lots of customers if you offer top-notch services.
9. Package delivery by drones
The use of drones for delivery is now legal in many states. Amazon, the largest online retailer, is actively pursuing this delivery method. In comparison to traditional transportation methods such as planes and trucks, drones can deliver many different types of items quickly and at a lower cost.
10. Utility equipment inspection work
Drone operators are now being sought by utility companies, which previously used helicopters to inspect electrical lines at great expense and risk to pilots.
Remote substations, pumping stations, and other facilities must be inspected regularly by these companies. Using your small unmanned aerial vehicle is the best solution.
11. Pipeline monitoring and security
The utility companies use commercially piloted aircraft, such as aeroplanes and helicopters, for inspection of hundreds of miles of electric lines, towers, substations, and pipelines.
Small unmanned systems equipped with cameras and video transmitters are replacing much of the routine inspection that was very expensive and dangerous for pilots and inspectors.
12. Drone advertising & marketing
Advertise local businesses by carrying banners displaying their logo messages in the air. 
You could also film a video of the headquarters, stores, and product demonstrations, which you can post on their website and social media accounts in order to maximize exposure.
ProTip: It's necessary to have a business plan if you want to start a drone advertising and marketing business. To help you write your own plan, download our free business plan sample pdf.
13. Drone aerobatics shows
Enter events like Drone Racing or create your own competitions. Drone racing is a lucrative business where people can bet and gamble on which drone will win, just like horse racing, car racing, bicycle racing, and all other races.
To host such a show as this, you will need a great deal of money, so make sure you are well prepared financially.
14. Fast food delivery
This could be a great opportunity for you if you live in a densely populated area since you can start a delivery service that delivers fast-food using a drone. This would be a great way for you to generate income.
15. Search and rescue (SAR) drone pilot
Police officers, firefighters, and emergency medical teams use drones to save lives.
In the case of remote and difficult-to-access areas of land and water where people and animals could be injured or stranded, experienced SAR drone pilots can be an invaluable source of help, particularly those with thermal imaging equipment.
Besides being weather and terrain-proof, many have the ability to deliver food and medical supplies where needed.
Drone pilots can attend specific courses to prepare for critical, high-stress, and unpredictable situations during times of emergency or disaster.
16. Film making
Set up a filmmaking studio specializing in aerial footage. A company of this type can serve a diverse range of B2B customers. 
Tourism landmarks, accommodations, real estate agencies, and entertainment venues like theme parks can all benefit from aerial footage.
Even filmmakers are looking for experienced drone pilots who can add specialized footage to their films. The possibilities are endless, and you'll be surprised by the number of potential customers.
17. The resort, hotel advertisement and casino monitoring
If you want to showcase a spectacular hotel on the perfect piece of property, what better way than to use a small drone to provide visitors with aerial footage and video footage?
Hotel and resort marketing agencies understand that unique video perspectives offer an edge in an otherwise tired marketing mix at a time when hotels and resorts are fighting tooth and nail for advertising impressions and to stand out from the crowd on hotel booking applications.
18. Fishing drones
Fishing with drones is the hottest new business idea for drones. By using drones, you can find schools of fish in waterways and direct fishermen to exactly where they are.
Submersible drones and waterproof drones can also be used for this purpose.
19. Conservation and environmental regulation compliance
The Wildlife Conservation Society began training Belize Fisheries Department operators to use drones to track illegal fishing activities in June.
Just as the lobster season began, drones were put to use. The use of drones in conservation and tracking down poachers is on the rise.
A drone can be used by biologists and researchers for counting birds and polar bears in the field, while those responsible for enforcing environmental laws look for hard-to-detect activities like illegal logging.
20. Private investigation company
The use of drones can be very useful in even the smallest of investigations. Drones enable you to get limitless information without having to be on the ground.
In restricted areas, the drone will uncover or obtain information. Research and findings can help you decide whether to start this type of business.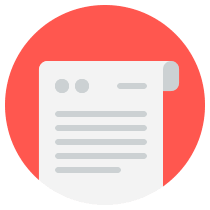 Looking to start a business?
You need a business plan to run a successful business. Hire our professional business plan writers for comprehensive business plans to help you get funded. we develop a customized plan that reflects your unique vision.
21.  Aerial surveying
By using drones, land that has been inaccessible can be photographed and measured from the air. 
Because of these capabilities, they are ideal for surveying and mapping difficult terrain. Drones and unmanned aerial vehicles are replacing helicopters for surveying in many cases.
Professional organizations such as energy power plants, government land management departments, construction firms, and businesses require this type of aerial survey service. 
You may sell topography, digital mapping, and archaeology data as part of your services. Aerial photography and land surveying skills are required to succeed. In some cases, additional certifications will be required.
22. Security surveillance
There are many opportunities for drone businesses in the home and commercial security sectors.
Live video footage of a home invasion can be captured by a drone and sent to a smartphone, as well as notified to the police if necessary. 
In addition to detecting fires and water leaks, drones can send live video feeds to a home or business owner's mobile device or to a central monitoring station.
To get started with private security, you can hire a security company or start your own. To use drones in law enforcement, you would need to join a police department.
23. Drone selecting business
You can start a business helping companies or individuals select drones if you know the drone will deliver high-quality footage that meets your business idea's requirements. Take some time to evaluate your options and find out what your biggest strengths are.
Once you've gathered all of this information, you should be able to decide whether you want to start a drone-based business. After drafting a business plan and financial plan, you can then decide whether drone-based start-ups are a good option for making money.
24. Disaster relief agency
In areas affected by natural disasters such as flooding, hurricanes, tornadoes and earthquakes, where land travel is impossible and dangerous, drones can provide public safety officials with real-time video footage.
In Central America, disaster management and emergency response officials recently engaged freelance UAV pilots to provide video services in support of their relief and repair efforts following several very powerful earthquakes.
25. News media coverage
Drones can provide excellent video footage of large events without any distractions or interruptions. Sell your drone services to the news media to include on their website or social media.
It is much safer for journalists to send a drone into a dangerous area to obtain news footage than to use a helicopter to report traffic daily. Drones can even replace helicopters to provide daily traffic reports.
26. Solar Installation safety and effectiveness
For years, competitors have been gathered through aerial photo reconnaissance.
With the advent of small and very cheap UAVs, it is now possible to obtain information about the size and capacity of manufacturing facilities, employee numbers, business expansion, development of on-site infrastructure, and a wide range of other practical information, as opposed to the otherwise enormous costs of using piloted commercial aircraft such as helicopters and aeroplanes.
27. Inspection of construction company
The drone service can also be offered at construction sites. For large construction projects, drones can be extremely useful and effective in taking photographs and reports. You can easily get the elevation or view of the rooftop.
Additionally, it is useful for structures that are difficult to access. These include bridges, cell and TV towers, wind turbines, power lines, pipelines, and solar panels.
28. Drone sales, repair, training, and customization
Even though drone prices have declined significantly, most drones remain too expensive to simply throw away. Drones are fragile devices that are prone to failure and damage, especially when misused.
You could make money selling, repairing, and customizing drones if you are an expert with drones and have knowledge of electronics.
If you have the appropriate UAS (unmanned aircraft system) skills, experience, and FAA certifications, why not offer your services as a drone instructor?
29. Power line and cable inspections
A drone inspection service is another drone business opportunity. Check rooftops for damage or routine inspections. Get a thermal imaging camera for your drone, and observe rooftop equipment. Use drone inspection services to inspect tower antennas, or cell phone towers.
You may prevent a complete breakdown of service by detecting potential issues with equipment overheating, such as air conditioners and thermal imaging cameras. Thermal imaging cameras are also useful for monitoring expensive equipment.
30. Drone home/roof inspection
Home inspection businesses that utilize drones can be highly profitable, with drone-assisted roof inspections costing $150 to $400 on average.
In comparison to traditional home inspections, drones provide aerial views of difficult-to-access exterior spaces like roofs, gutters, HVAC systems and chimneys without causing damage to the inspector or property. Aside from being cheaper, they are also more convenient for those who need inspections.
31. Critical infrastructure inspection
An aerial survey was used in cartography, topography, feature recognition, archaeology and GIS applications long before helicopters and aeroplanes were commercially piloted. 
It provides information on terrestrial sites that are difficult to observe or measure from the ground, or even impossible.
Due to their enormous cost savings, small unmanned aerial vehicles are rapidly taking over the field of digital photogrammetric mapping and orthography due to their ability to carry a variety of visual imagery payloads at a slower and lower speed than much larger traditional aircraft.
32. Crop monitoring
When farmers can monitor the health of their crops in real-time, they can make adjustments as needed, which presents tremendous opportunities for drone pilots living in rural areas.
Drone operators can also use drones to spray chemicals, such as herbicides and pesticides, where they are most needed based on surveys. 
Drone technology in agriculture has such promising implications that the market is expected to grow to $6.52 billion by 2026, up from $1.19 billion in 2018.
33. Studio with drone service
It's another great business for creative people. Nowadays, directors use drones more efficiently than trolleys. In essence, you can shoot videos at any distance.
Establish a studio equipped with drones and pilots that are highly efficient. After all, drones make much more sense for photography than helicopters.
34. Underwater inspections
You can start a business performing underwater inspections with a submersible drone. 
Before, these machines were only used by government research labs and universities, but the prices have decreased, opening up new opportunities.
Expand this business by offering underwater footage of scuba divers enjoying their hobbies, such as underwater inspections for environmental assessments, law enforcement, dock building, boat marinas, and artistic ocean life photography art.
35. Create an online drone course
If you're looking to learn how to write a business plan or grow succulents, you'll definitely find an online course that's right for you.
There will be more drone owners in the future. You can also create an online course that teaches drone beginners how to use their drones. Drone education is a great way to monetize your drone expertise.
36. Drone rentals
It might be a good idea to start a drone rental business if you own the equipment or your services. You may have the technology and aptitude that a nearby business is seeking to understand the impacts drones can have on their business.
Your community may also have individuals who need drones for one-time projects or events.
Consider joining an online peer-to-peer marketplace like Fat Lama, where drones can be rented based on location, or UpSonder, a marketplace for renting or selling drone piloting services.
37. Marine photography
Many consumers link drones with gorgeous landscape photography. However, the last business idea demonstrated that drones can fly in the sky as well as dive into the ocean. Imagine capturing the beauty of underwater landscapes.
With drone photography, you can capture stunning photos and videos of seaweed forests and vibrant coral reefs.
You might find marine photography with drones to be your next niche as a photographer.
38. Drone repairs
Drones are still fragile tools prone to damage or failure. Despite the price drop, drones are still expensive. Most consumers prefer to repair an existing drone than purchase a new one.
A drone repair shop fills this market need, whether it is damaged from a collision or malfunctioning from weather exposure. This business idea is attractive to people who enjoy building things and understand how they work.
39. Fishing drones
In order to help fishermen catch fish, drones can be used to search waterways for fish schools, direct fishermen to those exact fish schools, and replace humans in the process.
Waterproof drones and submersible drones can be used to do this.
40. Real estate photography
In the real estate market, quality photography is crucial for capturing a home or commercial property's best features and generating interest, and professional photographers can help.
 It is important to note that most do not provide aerial views, which are crucial for providing context and perspective to potential buyers, thus increasing a property's appeal.
For a 60-90 minute session, you can charge $250 – $350 on average for capturing captivating, high-quality photos and videos from drones equipped with cameras. If you offer more services, like a photo or video editing, you can charge more.
ProTip: The first step in starting a drone business is to create a business plan. You can download a sample business plan pdf for inspiration.
Explore More Business Ideas