Top 30 Drop Service Business Ideas
By
Bilal
Last Updated on -
Nowadays, more and more people are thinking about starting a business. There are so many business models to choose from that it is easy to become confused.
Perhaps you have heard the term 'drop shipping' a million times and maybe even considered it a good option. The same holds true for something called 'drop servicing' (probably not more than a million times).
In the 2000s, drop shipping was a competitive market, but today it is at the threshold of taking off, largely thanks to Amazon and eBay. Did you know that drop servicing has now reached the same point as drop shipping?
This article is going to take a look at the top drop service business ideas, which you can start today, and explore how they can help you.
30 Best Drop Service Business Ideas
1. Writing
In the digital sphere, everyone knows that content is king. And it still rings true to this day. There are a variety of freelance writers out there who can do the writing work for you.
You can find these freelance writers to do the work for you, and it's something you should take into account when you are looking for drop-servicing.
The content writing services cover a variety of writing deliverables including blogs, copy writing for websites, business plan writing, ads, emails and many other types of writing deliverables.
2. Transcription
By choosing the transcription niche, you'd have to look for clients that are searching for people who are willing to write down the text from a spoken video.
If you're looking for an example of transcription, we've got you. By transcribing a person would be creating subtitles for videos or writing texts by listening to audio recordings, for instance, for Instagram stories.
If you and your freelancer manage to deliver a transcribed text that is well-written and good-performing, you'd probably gain a recurring customer.
3. Translation
A drop service idea can be very beneficial if you are bilingual or if you have learned multiple languages.
Among the 6912 languages spoken around the world, most people cannot understand English. 75% of the world's population does not speak English.
With so much competition today, everyone wants to expand their business internationally.
It will definitely help them grow their customer base and attract visitors to their websites if their websites are translated into several popular languages.
There are approximately 1.7 billion websites on the internet, so many will want their websites translated.
4. Script Writing
The writing of scripts is another well-paying drop service opportunity. Scripts can be as short as a few lines for an advertisement or as long as a movie script.
As the film industry grows, this idea is becoming more popular. In case you are a good storyteller, you might be able to offer your services as a scriptwriter to get paid a handsome amount for your services.
5. WordPress Customization
Many WordPress-based websites would benefit from some optimization and customization. Whether it's customizing a theme or fixing bugs, the need for such services is real.
The competition for such a niche would probably also be high, yet if you are able to provide a good service, there is a possibility that this drop servicing idea could become profitable in the long run. 
Hiring a web design agency expert in WordPress can increase your business by saving you time and money.
6. Social Media Management
A lot of social media profiles are unmanaged or poorly managed. It doesn't matter how new and fresh a business is, they always start by creating a social media account. It is for this reason alone that social media managers are needed.
Make sure your freelancers are competent enough to handle such tasks, keeping in mind that this category requires some experience.
Additionally, you may wonder what tasks a freelancer would be expected to perform. From marketing and advertising to customer support, and probably many other things as well.
7. Copy writing
The total number of websites exceeds 1.7 billion. The majority of these established and new organizations are constantly looking for copywriters and ghostwriters to help them with their websites. Additionally, dynamic content is better at ranking in search results than static content for businesses.
8. Advertising
Advertising may seem as obvious as the other drop service ideas, but that does not lessen its importance. Every sales-oriented company should do this as it's one of the most important things they can do.
Most businesses want to promote their products or services, so advertising is in high demand.
A marketing strategy that increases sales or introduces your products or services to your audience is advertising. The first impression a customer may have of your business is formed by your advertising until they interact with you directly and make a purchase.
ProTip: It's necessary to have a business plan if you want to start an advertisement business. To help you write your own plan, download our free business plan sample pdf.
9. Programming
There are many companies looking for experienced developers to bring their ideas to life. As with the previous point, the programming service arbitrage niche could be quite profitable.
Some experience in programming would definitely be an advantage. Clients might contact you with a variety of offers, from creating plugins to coding bots or maybe even creating apps. 
After all, this is your company and you would be responsible for the quality of the service.
10. Infographic Designs
The infographic is a visual representation of data that involves minimal use of language. Infographics are widely used by businesses and agencies for building visual records of business data.
Infographics are a great way to present all the information in a concise way. The visual representation depicts the overall progress in a much more accurate manner.
11. Voice Over
Many people want to start podcasts or YouTube channels today, but not everyone is comfortable speaking in a second language.
A voice-over artist is a professional; their product is their voice, and their service is providing you with a performance that is appropriate for your content.
12. Developing Websites
Everybody loves an optimized, fast, and nicely-coded website, so web design service niche is a potential home run.
You might be the developer that businesses need to develop or optimize their websites. But remember to select freelancers who have enough experience when choosing a freelancer to collaborate with.
Likewise, you may receive inquiries about customizing a Shopify website, which isn't unusual since a lot of businesses use Shopify.
13. Lead Generation
The one thing that all businesses have in common, be it online or brick and mortar, is leads…
Every business needs new customers and clients to keep going and money rolling in the bank.
Lead generation is the act of generating new potential clients for businesses that already have the interest but need some kind of special deal.
14. Graphic Design
In my opinion, graphic designing is one of the best drop servicing ideas these days.
Graphic designing is a highly advancing online market. There is a great demand for graphic designers all around the world.
Every company needs to hire graphic designers even from the first day of their business start-up.
Graphic designers can offer many services according to their expertise like:
UI/UX design
Logo designs
YouTube thumbnails
Designing websites
App Designing
Designing ads
15. Public Relations
It is important to build healthy business relationships with other bloggers and business owners in your field, but most people don't know what to do. 
You will gain more exposure for your business or brand through public relations, which will dramatically improve your online presence.
It's also a good way to gain valuable backlinks, as you'll be helping journalists and others with their research and articles, and get featured with a link to your website.
Fiverr and Legit are two great places to find freelancers and sellers selling such services online.
16. Designing YouTube thumbnails
The average YouTuber with one million subscribers makes about $60,000.
Visitors will click on your video if you have a catchy thumbnail and strong title to beat your competitors.
Youtubers, therefore, hire experts to design their thumbnails.
Is this a profitable niche? Selling YouTube thumbnails can net you $100 per day.
17. Digital Marketing
Digital marketing has become an essential tool for new businesses to compete in today's market.
A business of any size requires digital marketing, regardless of its size.
Social media and email marketing are among the services provided by digital marketing companies.
18. Data Entry and Analytics
Data entry is a crucial skill for many industries, including real estate, logistics, and banking. 
Your drop service business will be profitable if your clients are in industries that rely heavily on data entry. 
Entry-level or part-time data entry freelancers are best for this job. In addition, your clients may require data analytics, which will require the services of a freelancer with specialized experience.
19. Amazon FBA Services
Ship your products to Amazon and they store your inventory in their warehouses and deliver them to your customers. This is Fulfillment By Amazon.
In order to sell their products on Amazon, many entrepreneurs are on their way to establishing an FBA store on the platform.
Due to the fact that it has been a growing drop shipping business over the last couple of years, there is less competition and more opportunities in this niche than in previous years.
20. Sales Funnel Services
An organization uses a sales funnel to help clients get hold of the products or services they are interested in, in order to increase their sales.
All you need to do is set them up once only, keep them working, and you will no longer have any concerns about the way they are being managed.
21. Virtual Assisting
An assistant or freelancer who works remotely for a business owner is known as a virtual assistant. 
A drop-service niche that has huge demand among online business owners, especially small and new startups, is virtual assisting.
Most businesses hire virtual assistants because they lack the expertise to accomplish certain tasks independently, or because they are too busy with their day-to-day jobs or creating content.
22. Customer Support
If you have a sales page that is as straightforward as possible, chances are that when people land on your website, they are going to have some questions. To provide them with answers right away, they would want to speak to a real person.
A couple of days ago, I read an article by Neil Patel that discusses how live chat can increase your conversions by 45%, which is an unbelievable number.
There are dozens of freelancers that you can find on sites such as Fiverr, Upwork, PeoplePerHour, or any other sites. You can negotiate an hourly rate that allows you to make a decent profit.
23. YouTube Optimization
YouTube is the second largest search engine after Google, so businesses can't risk not having a space on it.
YouTube experts like Jim & Ricky of the Income School get truckloads of free traffic every day.
It is either that content creators are too busy creating their content or that they have no clue how to optimize their channels and videos for YouTube and to maximize their efforts.
24. Video Creation and Production
It can take three different forms. For example, if a YouTuber approaches you for video editing or creation, they will need a producer or editor to help them. 
Also, video creation can be used for branding purposes. Some businesses may need video marketing to promote their products. Finally, some businesses may need videos to promote their brand.
25. Local Business Reputation Management
The local business community is diverse, from restaurants and gyms to cafes and other brick-and-mortar establishments.
The owners of businesses are usually busy offering their services. They don't have time to monitor false information, bad reviews, and comments.
This is a good starting point because what you'll be leveraging is your time. You'll meet with those owners directly, prepare a presentation and you're ready to go.
Pro Tip: Here is a step by step guide on what a public relations specialist do
26. E-Commerce
The e-commerce industry was already one of the biggest industries, but Covid-19 has prompted many organizations to move their business online. This is why they are searching for experts that can help them with this.
This is another good idea for a drop service business. If you have good computer skills, you can decide to go for this kind of business.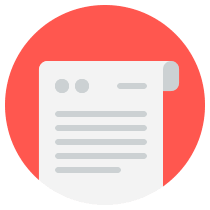 Need funding for drop service business?
Our professional and experienced business plan writers will help you to raise funding with an investor ready business plan.
27. Link Building
According to the latest study from Ahrefs, there seems to be a large correlation between the number of links you acquire and your Google ranking.
In SEO, this is the act of getting new backlinks to a website in order to enhance its authority, traffic, and rankings.
There are a number of activities and techniques that can be used in link building, such as: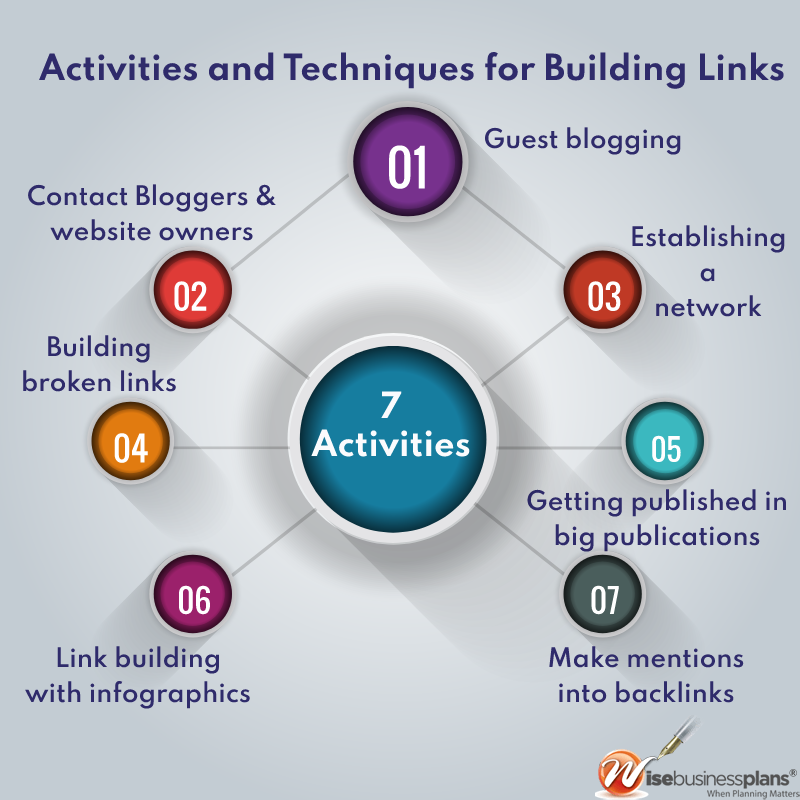 Guest blogging
Bloggers and website owners are contacted
Establishing a network
Building broken links
Getting published in big publications
Link building with infographics
Make mentions into backlinks
28. Game Trailers
In the current market, there are a lot of small developers who are becoming rich by their innovative ideas. 
They want a game trailer that will be epic and yet they lack the skills necessary to make a professional film.
As a result, they are in need of freelancers who can provide them with a trailer of their requirements. Therefore, if you have video editing skills, you may be able to get hired for this position.
29. Chat Bots
A chatbot probably popped up on your screen when you visited a website.
What is a chatbot and how can you use it for your business?
It is programmed software that engages customers and captures their attention until a human gets in touch and answers their questions. Adding a chatbot to your online store can drastically increase conversions and sales, and is crucial for all types of businesses.
Offering this service to online business owners will give them an edge over their competitors by building them a smart chatbot with simple automation, that can interact with their customers on their behalf.
30. Shopify Experts
Since Shopify is popular among entrepreneurs, there is a high demand for Shopify professionals.
It is possible to start an online store without any prior experience and start generating a lot of revenue.
The average cost of hiring a Shopify expert to create and set up your web store will be $500. If you wish to work on limited features and functionality, you should expect to pay between $100 and $250.
Conclusions
You can start your drop service business with these great ideas. There are other drop servicing niches that we could not include in this article.
Although it is possible to make a lot of money running a drop service store, you may need some time to get up to speed before you reach full speed. Please be patient and everything will be accomplished.
ProTip: A perfect business plan is essential to start a drop services business. You can write your own business plan by following our proven business plan examples pdf.
A business needs goods and services to get started.

 

Why not build your business credit by buying on credit and paying within 30 days? 

 

This list of

Net 30 vendors

can help you build business credit by offering you their goods or services on net 30 terms.
Explore More Business Ideas