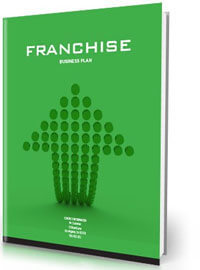 Becoming a franchisee is a little like getting into a good college: You have to prove that admitting you into the brand family will benefit the company and that you will be an asset to not only its financial operations but its good reputation.
Creating a good franchise business plan demonstrates that you have an understanding of the corporate culture the franchiser has worked so hard to create. A franchise business plan also illustrates that your plans will advance and enhance the company's brand through targeted, respectful and effective marketing strategies.
Key components of a strong franchising business plan include a clear and careful overview of your planned location, including its demographics, and firm evidence that you understand the market the company serves.
The Wise Franchise Business Plan — written by one of our expert MBA business plan writers — is created according a very specific formula.
The Franchise Business Plan is about ~25-30 pages in length, including color charts and graphs, and consists of the following components:
Executive Summary
Financial objectives
Repayment of debt
Startup or expansion summary
Products or Services
Market Size
Market segmentation
Location
Targeted demographics
Market needs
Marketing objectives
Marketing strategy
Competitive analysis
Competitive advantages
Management
Keys to success
SWOT analysis
Barriers to entry
Milestones
Shareholder description
Franchise startup fees
Ongoing royalty fees
Owner contribution
Management qualifications
5 year proforma financial projection include:
Personnel forecast
Revenue forecast
Break-even analysis
Income statement
Cash flow statement
Balance sheet
Sensitivity analysis
Financial indicators
Financial assumptions
Every plan includes professional service:
Document written in Microsoft Word, financials built custom in Microsoft Excel, and plan created in professional graphic programs by skilled designers.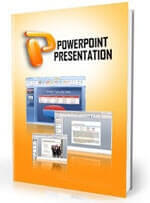 PowerPoint Presentation (Optional):
A Wise Business PowerPoint Presentation helps direct investor attention to the points you most want to emphasize while offering an outline to streamline your presentation to potential funding sources. Each concise, visually appealing presentation is carefully written and designed to perfectly support your franchisee business plan.