25 Creative Food Truck Ideas for Your New Business
By
Bilal
Last Updated on -
Food trucks offer plenty of opportunities for small business owners. With just a vehicle, cooking equipment, and ingredients, you can start your own food service business without investing in a full brick-and-mortar location.
Food trucks are best known in big cities like Portland, Los Angeles, and Austin, but they are popping up in cities of all sizes. By 2024, the market is expected to reach $1.5 billion.
Starting a food truck business can be a daunting task. There are so many things to think about, from the menu to the marketing strategy.
The first step in starting a food truck business is to find the right food truck business idea.
We've put together a list of 25 food truck business ideas that have been proven to be successful. From classic comfort foods to trendy new dishes, we've got you covered.
Reasons Why You Should Start a Food Truck Business
There are many benefits that food truck owners enjoy over traditional food service businesses. Here are some advantages of setting up a mobile restaurant if you are looking for some inspiration and have some experience in this field:
Be Your Own Boss
Low startup and operation costs
Setting up a booth at a popular event or location is an advantage
Driving and parking your truck around the city will give you free advertising
A number of revenue streams can be combined with a brick-and-mortar location, such as catering or other elements
It is easy to scale the business by purchasing additional trucks as needed
25 Food Truck Business Ideas 
We're going to take a look at 25 real-life examples of Food truck businesses.
1. Sushi Rolls Freshly Prepared Food Truck 
Entrepreneurs who are interested in the food truck industry might consider starting fresh sushi rolls food truck as another thriving and profitable food truck business idea.
 People all over the world eat sushi, so it would be worthwhile for the business to be started in the United States.
2. Organic Food Truck Business
Aspiring entrepreneurs should consider starting an organic food truck business as another food truck-related business idea. The increasing awareness of healthy living has led to a lot of people choosing organic food over non-organic foods because of the health benefits they stand to gain.
The truth is that if you open an organic food store, you will likely make more money than those who sell non-organic foods. Organic food tastes better, and it contains more nutrients than conventional food.
3. Burger Food Truck
When you decide to start a food truck business serving burgers, you'll be able to attract a lot of customers because people love burgers for lunch or dinner as well as late-night snacks.
It is also easy to customize these food products. After all, specialized burgers such as American, fusion, vegan, and Asian-inspired cater to an even wider set of customers and make the food truck stand out from others.
4. Crepes Food Truck
Crepes are a type of French dessert prepared from flour, eggs, and milk, and served with sweets. It becomes tastier with the combination of pinnate butter, chocolate sauce, and banana wafers.
Again, the ingredients used to make creeper's food are not too expensive, which causes the high-profit margin for this food truck business idea.
5. Sushi & Bento box
Sushi has seen a quick rise in popularity and has become one of the most famous dishes globally over the last century. Now, sushi restaurants are as easy to come by as popular fast-food chains, especially in the United States. After all, there are over 4,000 sushi restaurants there!
Additionally, to run a sushi and bento box food truck business, you don't need a lot of employees. A couple will be more than enough as these cuisines require more assembling than cooking.
6. Shawarma Food Truck Business
A food truck serving only shawarma, soft drinks, and beverages is yet another niche in the food truck industry. It is a meat preparation originating from Levantine in the Middle East where lamb, turkey, chicken, beef, buffalo meat, veal, or mixed meats are placed on a vertical spit in a restaurant.
The meat is usually grilled for a whole day. Shawarma is a fast food dish that can be made into a sandwich wrapped with bread or pita. The preparation of shawarma includes vegetables such as cucumber, onion, tomato, lettuce, eggplant, cabbage, pickles, rhubarb, etc.
7. The Sandwich Food Truck Business
Start a food truck that serves sandwiches and drinks if you are interested in starting a food truck-related business. 
Sandwich and sub-shop franchises have created new menu options that take advantage of consumers' increasing awareness of the health risks associated with high-fat diets. 
If you want to be successful in this line of business, you must come up with a unique sandwich menu.
8. Gourmet Popcorn Food Truck Business
The Gourmet Popcorn Food Truck business is a great opportunity for aspiring entrepreneurs. This type of truck offers an easy way to get your food business up and running, and it's perfect for those who love popcorn!
There are many different ways to make gourmet popcorn, so you can create a menu that suits your taste.
9. Mobile Juice Truck Business
An aspiring entrepreneur interested in the food truck industry can start a mobile juice truck business. Mobile juice trucks can be found anywhere there are people are living.
Mobile juice trucks are usually found around campgrounds, parks, stadiums, event centers, or anywhere there are large groups of people. If you run a mobile juice truck business, then you won't have any restrictions on where you can sell your juice.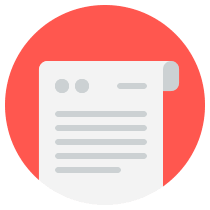 Free: Juice and Smoothie Bar Business Plan Template
A business plan is essential for running a successful juice and smoothie bar business . You can just download our proven juice bar business plan in Pdf to get a better idea.
10. Mobile Coffee Shops
A mobile cafe is another food truck-related business that is open to aspiring entrepreneurs. 
You can find different kinds of coffee drinks in a mobile coffee cart, such as cappuccino, espresso, iced coffee, decaffeinated coffee, alcoholic coffee (Irish coffee, brandy coffee, etc. ), filtered coffee, cold brew coffee, Turkish coffee, coffee with milk, coffee or espresso with whipped cream, flavored coffee, etc.
11. Shaved Ice Trucking Business
Shaved ice trucking is yet another thriving and profitable food truck business that aspiring entrepreneurs can start.
Shave ice or ground-up ice desserts are popular throughout the United States and Canada, often served in conical paper or plastic cups with multiple flavors and a scoop of vanilla ice cream and azuki bean paste at the bottom. 
They are often flavored with local fruits and vegetables such as guavas, pineapples, coconut cream, passion fruits, lychees, Kiwis, and mangos.
12. BBQ Food Truck Business
If you start a BBQ food truck business, you can hardly go wrong. Many people consume barbecued foods, especially if they can reach them. BBQ food trucks typically sell beef, chicken, turkey, bacon, pork, fish, and corned beef.
An estimated 2.5 billion people are served by food trucks, carts, and other portable food kiosks daily. If you want to start a food truck business, then you should start a BBQ food trucking business.
13. Kombucha Drink Trucking Business
Start a kombucha drink business if you want to start a food trucking business. Kombucha is an assortment of fermented, lightly effervescent sweetened black or green tea drinks that are commonly used as functional beverages due to their acclaimed health benefits.
14. Hot Dog and Sausage Food Trucking Business
Another food trucking business that an aspiring entrepreneur can start without breaking the bank is the hot dog and sausage food trucking business. 
These food trucks mostly produce hot dogs and sausages, or a combination of byproducts from slaughtered animals, and sell them to their customers from any location along their route.
15. Vegetarian Food Truck Business
When it comes to starting a food truck business, you have the option of starting a strictly vegan business.
You will agree that people have different food preferences, which is why custom food trucks are needed to meet their needs. Vegetarians are those who do not eat meat or fish at all. People who consume only grains, fruits, and vegetables.
16. Fast Food Truck Business
The fast-food truck business is one of the most popular food truck businesses around you. 
The concept of food trucks might be best described as fast food; food that can be easily prepared, packaged, and consumed on the go.
In conclusion, if you are considering starting a food truck business, one of your best options is to get into the fast-food trucking industry. Although this is a highly competitive field, if you know how to prepare tasty food, you won't have trouble making sales.
17. Ice Cream Truck Business
Ice cream trucking is yet another popular food trucking business that aspiring entrepreneurs should consider.
 Since the invention of refrigerators and deep freezers, ice cream has been around for many years in all parts of the world, including Iceland and countries in the polar regions.
Since almost everybody on our planet consumes ice cream as a form of dessert, anyone who chooses to start an ice cream trucking business anywhere in the world, especially in tropical regions, is sure to get good returns on their investment, provided that they are doing the right thing when it comes to effectively running the business.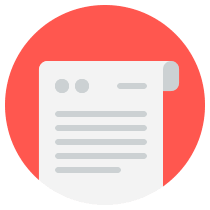 Free: Ice Cream Bar Business Plan Template
A business plan is essential for running a successful ice cream shop business . You can just download our proven ice cream bar business plan in Pdf to create your own business plan.
18. Snacks and Drinks Food Truck Business
A food truck that sells snacks and drinks is another good food truck business idea that is open to all. 
A snack and drinks food truck can sell a wide variety of snacks, soft drinks, and beverages. When you are thinking of starting a food truck business, one of the niche areas you can focus on is snacks and drinks.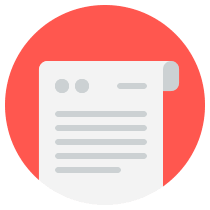 Need a Snack Bar Business Plan?
A business plan is essential for running a successful snacks and drinks bar business . Download our proven snack shop business plan sample in Pdf to create your own business plan.
19. Chinese Food Truck Business
A Chinese food truck business is another unique food truck business that can be started anywhere in the world. 
Whether you live in the United States or most other parts of the world, you will notice that Chinese food is one of the foods that generate large incomes each year and is one that hardly goes out of style.
You don't have to be Chinese before starting a Chinese food trucking business; even in the United States of America, you can learn how to prepare Chinese meals from standard catering schools.
20. Dessert Food Truck Business
Consider starting a dessert food truck business if you are considering starting a business in the food truck industry.
Dessert catering is part of the caterer's industry, which consists of companies that provide individual food services for events. 
If your food is well prepared and you partner with outdoor event planners, you won't have trouble generating revenue from the business.
21. French Fries Food Truck Business
Another niche market that an aspiring entrepreneur can successfully start in the food trucking industry is French fries. 
The French fries food business is part of the Snacks Food Production industry. This industry produces snacks such as potato and corn chips, pretzels, roasted and salted nuts, nut butter, popcorn, and other related snacks. 
Therefore, if you are considering starting a food truck business, you should think about starting a food truck that serves fries and their accompaniments.
22. Italian Ice Food Truck Business
Food trucks that serve Italian ice are another profitable niche market. There has been a lot of growth within the Italian Ice Cream and Gelato Store Franchises industry, of which Italian ice is a part. 
It is still evolving, as many dessert makers are bringing in creativity in terms of flavors, packaging, and sales methods.
23. Mexican Food Truck Business
The Mexican food trucking business is another profitable niche area in the food trucking industry, especially in the United States. There are Mexican food trucks that prepare and sell Mexican-style food to their customers.
One of the best options for Mexicans living in the United States looking to generate revenue is to open a Mexican food truck. 
If you can start a Mexican food truck in the United States, your customers won't just be Mexicans but everyone in the area who enjoys discovering food from all over the world.
24. Seafood Food Truck Business
There are lots of people out there who are willing to pay a premium to buy and eat seafood, especially if they see a food truck selling seafood.
Seafood can be cooked, fried, grilled, or roasted and once they are well-spiced they taste nice especially when consumed with a chilled bottle of drink. So, if you have experience in cooking Seafood, then you should consider starting a seafood trucking business.
25. Lobster Roll Food Truck
Lobster rolls are also very easy to make. You just have to prepare a lobster salad and fill it in the buns. The salad can be prepared beforehand, so you only have to assemble the roll in the food truck rather than cook it when an order comes up.
This also means that not much fancy or expensive equipment is needed to make a delicious lobster roll. You just need a fridge to store the salad, an iron skillet, and a stove or grill to heat the buns.
Bottom Line
There is a growing demand for food trucks, and the industry is expected to grow even more in the next few years. Food truck businesses can be successful if they are well planned and executed.
There are many different ways to start a food truck business, so it's important to do your research and find the right model for you.
Top 5 Key Success factors in Food Truck Industry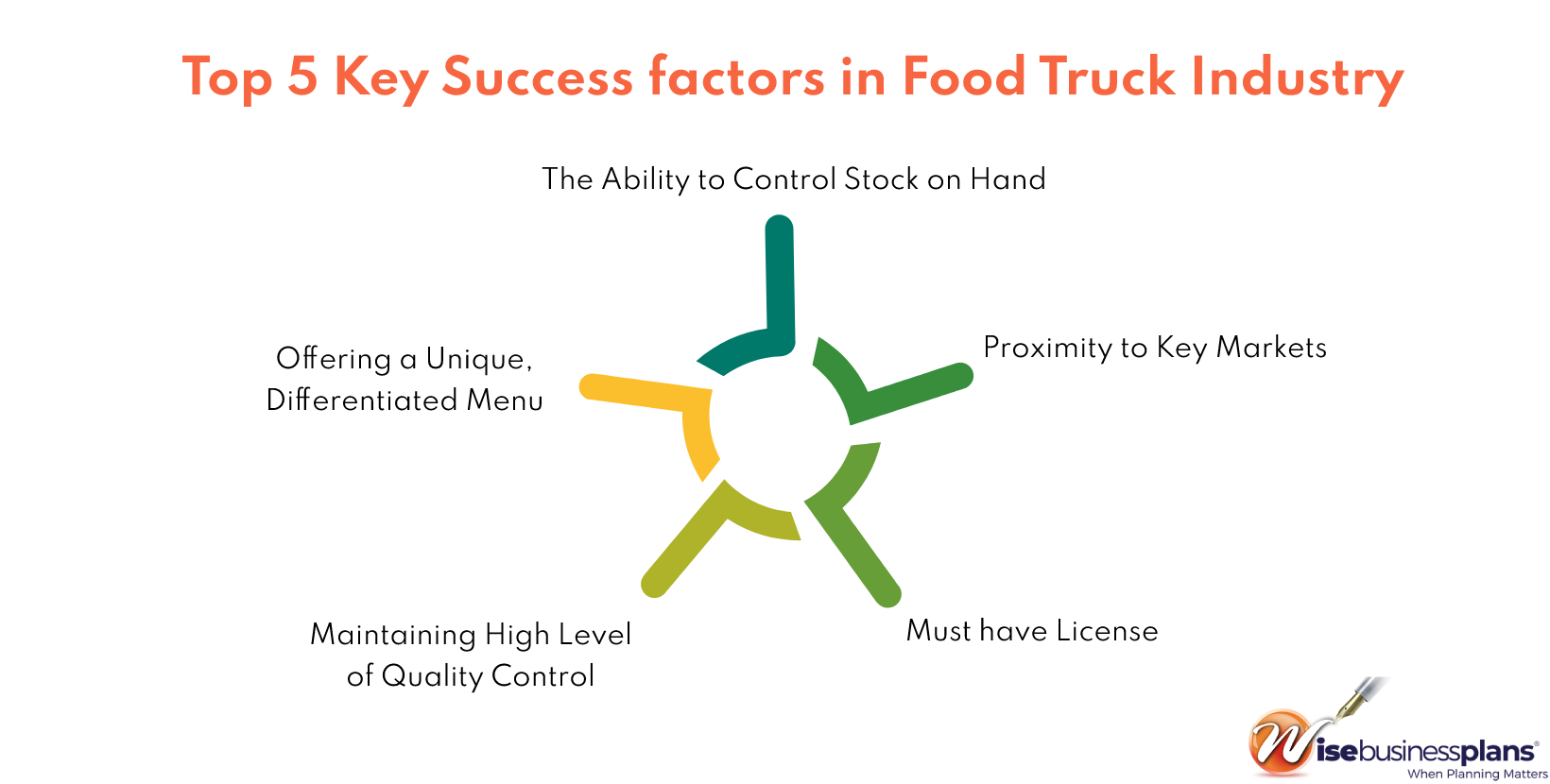 IBISWORLD has identified the top 5 factors that contribute to the success of a food truck business, which are listed below
The ability to control stock on hand:

A food truck operator must avoid wastage and spoilage of ingredients in order to minimize his or her purchase costs and increase revenue from his or her business.

Proximity to key markets: In order to maximize potential sales, operators must locate themselves in busy areas with a significant amount of foot traffic.
Must have license: Food truck owners have to comply with all licensing requirements and renew their licenses on an annual basis in order to remain in business.
Maintaining high level of quality control: A food truck must adhere to high quality standards in order to avoid fines from the regulators and to provide high-quality food to customers at the same time.
Offering a unique, differentiated menu: The competitive nature of this industry requires operators to have a clear understanding of the market position they are in and offer a menu that is unique.
Get Your Food Truck Ideas Rolling with Wise Business Plans
When you have finished reviewing over different food truck ideas and determining the kind of food truck business to start, you will need to incorporate in order to start serving customers and turning a profit. For instance, in the United States, you can form a limited liability company (LLC) or a corporation in order to become a legitimate business entity.
Wise Business Plans make it easy to launch a food truck.
With our services, it's simple to form an LLC or a corporation to ensure you have a legal business entity in the US. Plus, you can even utilize our business formation services to help get your food truck up and running.
7 Proven Strategies for Making a Food Truck Business Profitable
The following are some ways in which you can make a food truck business profitable:
Control costs: Use cost-effective equipment and carefully manage food costs to keep expenses at a minimum. For example, When possible, buy in bulk and find suppliers who offer better prices for the same quality.
Find prime locations: Find high-traffic areas where you can attract potential customers, such as busy street corners, events, and festivals, where potential customers are likely to gather.
Retain customers: Build a loyal following around your business using social media and marketing techniques. For instance, Rewards programs and discounts could be offered to regular customers.
Offer unique and delicious food: Stand out from the competition with a menu that is unique and delicious. You might specialize in a unique cuisine or serve dishes that are hard to find elsewhere.
Optimize operations: Use efficient systems and processes to minimize waste and maximize productivity in your operations.
Be flexible: Adapt to changing market conditions and be open to new opportunities. If a business owner finds that their product is no longer in demand, they should consider introducing a new product that meets the market's needs.
Good management: Make sure you have a good management team who can help you with the business's finances, marketing, and operations.
The use of these strategies can increase a food truck business's chances of becoming profitable and successful.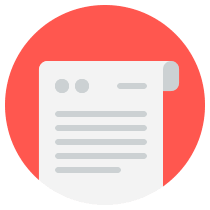 Free: Food Truck Business Plan Template
A food truck business plan is essential for running a successful business. You can just download our proven food truck business plan in Pdf to get a better idea.
Importance of a Business Plan for Food Truck Businesses
Explore More Business Ideas
Tags:
Business Ideas
,
Business Starting Tips