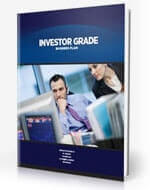 Investor Grade
Raising funds to support a business vision is one of the first and most daunting hurdles entrepreneurs face as they look to build a company. A Wise custom-crafted Investor Business Plan is tailor-made to showcase your startup or expansion concept as you work to acquire funding from investors. If you're looking to raise capital through equity funding from venture capitalists (VCs), angel investors or private investors, the Investor Business Plan is the right choice for you.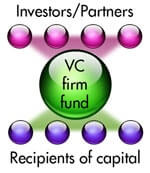 Venture Capital Business Plan:
Venture capital is a term denoting funds provided to high-risk, high-potential companies in the start-up growth stage. Venture capital investment firms get a return on their investment by owning equity in the company being funded. VC firms frequently pool third-party funds together to support their investments. Venture capitalists are most commonly interested in innovative technologies that have the potential to generate high rates of return at an early stage. Venture capital is often attractive to newer companies with limited capital to launch their company to the next level.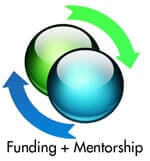 Angel Investor Business Plan:
Just like the name implies, angel investors are usually successful entrepreneurs or wealthy business people looking to swoop in and invest in a good opportunity. They most frequently support companies in the same or a complementing industry.  Angel investors have a more intimate, involved relationship with the companies they invest in and often expect to be more hands-on than a venture capitalist firm would. This person-to-person interaction can make angel investors a good option for small companies or an inexperienced entrepreneur seeking a more mentorship-based investment relationship.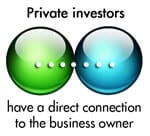 Private Investor Business Plan:
Private investors are individuals and therefore have very personal motivations that vary as much as people themselves do. Private investors are often found within a business owner's personal circle of influence and can be anyone from family and friends to professional investors and speculators. A private investor is typically looking to lend a company money at a better rate of return than that of conventional funding sources; especially in the case of family members and friends, where their financial risk is often greater.
Regardless of the kind of investor you hope to approach, asking someone to offer money in support of your vision is a big request. From high-profile investors to family members offering their savings to help you reach your dream, every potential investor deserves to understand the opportunities and risks involved with your company.
The Investor Grade Business Plan is about ~35-40 pages in length, including color charts and graphs, and consists of the following components:
Executive Summary
Financial objectives
Startup or expansion summary
Products or Services
Market Size
Market segmentation
Location
Targeted demographics
Market needs
Marketing objectives
Marketing strategy
Competitive analysis
Competitive advantages
Management
Keys to success
SWOT analysis
Barriers to entry
Milestones
Shareholder description
Use and allocation of funds
Return on investment (ROI)
Company exit strategy
Business valuation
Business multipliers
5 year proforma financial projection include:
Personnel forecast
Revenue forecast
Break-even analysis
Income statement
Cash flow statement
Balance sheet
Sensitivity analysis
Financial indicators
Financial assumptions
Every plan includes professional service:
Document written in Microsoft Word, financials built custom in Microsoft Excel, and plan created in professional graphic programs by skilled designers.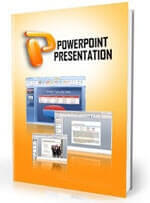 PowerPoint Presentation (Optional):
A Wise Business PowerPoint Presentation helps direct investor attention to the points you most want to emphasize while offering an outline to streamline your presentation to potential funding sources. Each concise, visually appealing business plan presentation for investors is carefully written and designed to perfectly support your investor business plan.
Understanding Investor Financing Through Equity
Investor financing through equity can be a complex and difficult subject to understand to those just jumping into the business world. However, like many of the other topics business owners must brush up on when they set out to start or manage a company, understanding equity financing is worth the effort.
The most basic definition of equity financing actually lines up with what most of us think of when we hear the word "investor" — someone purchases "equity," or partial ownership, in your company by buying shares. Through the sale of those shares, capital is raised, and the operation and growth of the business is funded. The amounts involved can range from a few hundred dollars provided by a helpful family member to millions or even billions of dollars raised in a public offering (IPO).
That, of course, is just the most basic explanation, but it should offer a simple and easy-to-understand picture of what equity funding involves. To really begin delving deeper into the equity-funding model, it helps to start with the rules and regulations the U.S. government has put in place to define different kinds of methods for selling equity.
Let's go over common regulations, review what's required for them, and see what kinds of companies might be the best fit for each category.
REGULATION D (REG D)
Regulation D applies to private placement exemptions, allowing some companies (typically small businesses) to raise capital by selling equity without having to register their securities with the SEC. The documentation involved is typically much less than what's required for an IPO, and funds can be raised more quickly using this method. However, this kind of transaction, known as a direct public offering (or DPO), lacks the visibility of a public offering. Reg D is great for small businesses and family enterprises looking to raise funds from family, friends and local investors. It's not intended for larger, established companies looking to raise vast amounts of money.
Reg D is split into three subcategories (Rules):
Rule 504 — This is a "seed" capital exemption that allows business owners to raise up to $5 million in a 12 month period.
Rule 506 — This rule allows for unlimited fund raising, but some regulations about advertising apply. Learn more at the IRS website: sec.gov/smallbusiness#regd
NOTE: The two common Rule 506 filings are 506(b) and 506(c). With a 506(b) offering, companies must not advertise the offering, instead only personally approaching those with whom the company already has an existing relationship. With a 506(c) offering, an existing relationship is not required, and companies are free to advertise the offering both on and offline. A 506(b) offering is open to up to 35 non-accredited investors, in addition to as many accredited investors as the company wishes to approach. A 506(c) offering is only open to accredited investors. An accredited investor is defined as someone who meets income and net worth requirements established by the U.S. Securities and Exchange Commission (SEC). As of 2018, the SEC defines an accredited investor as someone who "earned income that exceeded $200,000 (or $300,000 together with a spouse) in each of the prior two years and reasonably expects the same for the current year or has a net worth over $1 million, either alone or
together with a spouse (excluding the value of the person's primary residence).
Funding Limits: $5 million in some cases, unlimited in others. See the rules above.
Needed Forms: Companies must file a Form D, showing the names and addresses of executives and directors, with the SEC.
Cost: This method of raising capital allows business owners to avoid the high underwriting fees and many other costs associated with an IPO.
REGULATION A (REG A+)
Reg A+ is also sometimes called a "mini IPO." This regulation helps businesses keep up with new economic trends, like crowd-funding, by making it possible for the public to invest in private companies. In effect since 2015, Reg A+ allows businesses to appeal to those most likely to offer strong support — loyal customers — and allows the public to hav a hand in truly supporting brands and ideas they care about. Like Reg D, Reg A+ has less involved paperwork and lower fees associated with it when compared to a traditional IPO. However, creating "buzz" among potential customers and getting the word out about a funding campaign will fall squarely on the business owner's shoulders, which can be made more difficult simply because the investors involved are regular people who may wish to "invest" very small amounts. The good news is that these granular investments can add up, and a successful Reg A+ crowd-funding campaign can get your business off the ground with a built-in customer base and strong word-of-mouth advertising.
Funding Limits: $50 million
Needed Forms: The business must file an offering statement on SEC Form 1-A.
Cost: While the costs of a Reg A+ offering are less than those associated with an IPO, there are still marketing costs, escrow fees and audits to be done. Experts typically say to expect a cash cost of anywhere from 6% to 10% of the total amount raised.
REGULATION CF (REG CF)
At first glance, Reg CF seems very similar to Reg A+. However, there are a few key differences, and knowing those can help business owners choose the right regulation to file under. For one thing, the funding limits for Reg CF are much lower. But those filing under Reg CF are able to utilize popular crowd-funding platforms to spread the word about their investments, making it more likely that they'll reach their goals with lower marketing costs. Reg CF was creating to help fledgling businesses get off the ground, and it is best for small start-ups looking to gain a toehold in the business world.
Funding Limits: $1,070,000
Needed Forms: The business is required to file a Form-C. Companies with successful crowdfunding offerings are required to file a Form C-AR annual report providing certain updated information 120 days from the end of their fiscal year.
Cost: While the costs of a Reg CF offering are much less than those associated with an IPO, there are still marketing costs, escrow fees and audits to be done. Experts typically say to expect a cash cost of anywhere from 6% to 15% of the total amount raised.