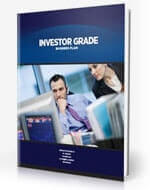 Investor Grade
Raising funds to support a business vision is one of the first and most daunting hurdles entrepreneurs face as they look to build a company. A Wise custom-crafted Investor Business Plan is tailor-made to showcase your startup or expansion concept as you work to acquire funding from investors. If you're looking to raise capital through equity funding from venture capitalists (VCs), angel investors or private investors, the Investor Plan is the right choice for you.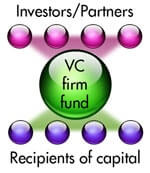 Venture Capital Business Plan:
Venture capital is a term denoting funds provided to high-risk, high-potential companies in the start-up growth stage. Venture capital investment firms get a return on their investment by owning equity in the company being funded. VC firms frequently pool third-party funds together to support their investments. Venture capitalists are most commonly interested in innovative technologies that have the potential to generate high rates of return at an early stage. Venture capital is often attractive to newer companies with limited capital to launch their company to the next level.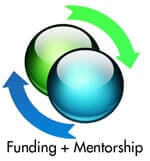 Angel Investor Business Plan:
Just like the name implies, angel investors are usually successful entrepreneurs or wealthy business people looking to swoop in and invest in a good opportunity. They most frequently support companies in the same or a complementing industry.  Angel investors have a more intimate, involved relationship with the companies they invest in and often expect to be more hands-on than a venture capitalist firm would. This person-to-person interaction can make angel investors a good option for small companies or an inexperienced entrepreneur seeking a more mentorship-based investment relationship.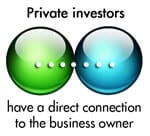 Private Investor Business Plan:
Private investors are individuals and therefore have very personal motivations that vary as much as people themselves do. Private investors are often found within a business owner's personal circle of influence and can be anyone from family and friends to professional investors and speculators. A private investor is typically looking to lend a company money at a better rate of return than that of conventional funding sources; especially in the case of family members and friends, where their financial risk is often greater.
Regardless of the kind of investor you hope to approach, asking someone to offer money in support of your vision is a big request. From high-profile investors to family members offering their savings to help you reach your dream, every potential investor deserves to understand the opportunities and risks involved with your company.
The Investor Grade Business Plan is about ~35-40 pages in length, including color charts and graphs, and consists of the following components:
Executive Summary
Financial objectives
Startup or expansion summary
Products or Services
Market Size
Market segmentation
Location
Targeted demographics
Market needs
Marketing objectives
Marketing strategy
Competitive analysis
Competitive advantages
Management
Keys to success
SWOT analysis
Barriers to entry
Milestones
Shareholder description
Use and allocation of funds
Return on investment (ROI)
Company exit strategy
Business valuation
Business multipliers
5 year proforma financial projection include:
Personnel forecast
Revenue forecast
Break-even analysis
Income statement
Cash flow statement
Balance sheet
Sensitivity analysis
Financial indicators
Financial assumptions
Every plan includes professional service:
Document written in Microsoft Word, financials built custom in Microsoft Excel, and plan created in professional graphic programs by skilled designers.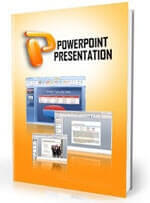 PowerPoint Presentation (Optional):
A Wise Business PowerPoint Presentation helps direct investor attention to the points you most want to emphasize while offering an outline to streamline your presentation to potential funding sources. Each concise, visually appealing business plan presentation for investors is carefully written and designed to perfectly support your investor business plan.