Startup Business Ideas for Women in the USA 2023
By
Bilal
Last Updated on -
You've arrived here today because you've finally decided to start your own business. It would help if you also had specific Startup Business Ideas.
You're excited to change your life because you know deep down that you deserve more and that you just want to be your own boss that will assist you in creating the life and schedule you desire.
Most notably, according to the latest findings, the unemployment rate in the United States is rising day by day and now stands at about 16%. So, whether you've not been happy with your 9-to-5 job or want to work as your own boss, starting a company is the best choice for you.
In general, women entrepreneurs account for almost 28% of all entrepreneurs in the USA. This is because women are an integral part of society that makes it whole. A woman is a multi-tasker, managing her office, studies, and family all at once, giving equal value to each aspect.
Top 20 Startup Business Ideas for Women
So, without further ado, let's get started on startup business ideas for females.
 1.  An Impactful Blogging
You can launch a blog based on your interests, such as diet blogging, adventure blogging, fashion blogging, photographic blogging, and child health blogging, among other things.
Here are some easy steps to go for it:
Choosing a niche for your blog
Set up a basic WordPress template
Drive traffic to your blog using SEO techniques
Top rank your material using search engine optimization (SEO) writing
Increase your domain authority
Using the appropriate strategies for monetization
If you are a fresher in this field, don't worry. You can visit several online platforms that are offering online blogging courses at lower rates. Visit Coursera, Udemy, or HubSpot and pick the most suitable course for blogging.
2.  Online Career Coaching and Courses
Online course sites- like Thinkific have made it convenient to showcase your experience or skills. You can transform your expertise or dedication into significant revenue if you are a technical expert or passionate about something like online career coaching.
You may also consider virtual tutoring. Joining famous online tutoring forums is a simple way to get started with online tutoring. Tutors earn about  $40,000 per year on average.
3. Ecommerce Business
E-commerce businesses are fully high-flying and artistic startup business ideas for women. Building an online store has never been easier in this day and age. All you need is a domain name, website hosting, and some eCommerce website builder. Even if you don't have any design and coding skills and experience, you can have one up and running within minutes.
If you are ready to take deeper dive into the pool of E-commerce, you can go one of three ways for e-commerce:
Amazon FBA
Dropshipping
Producing and Online selling them.
Dropshipping is a convenient choice for beginners since you don't have to ship orders manually, and you don't need to have a physical shop. Sunrise Wholesale is the most famous drop shipping site you can visit.
 4.  Sell Custom Printed Products
Advertise your items like customized Phone Cases, printed T-shirts, and get them synced with an e-commerce website like Shopify globally. Also, Fortron is a logistics management tool that can standardize and simplify management for suppliers, distributors, and retailers.
 5.  Graphic Design and Web/App Development
To begin, learn the fundamentals of graphic design using graphic design software such as Adobe InDesign or Photoshop. You can also develop your graphic design skills by using user-friendly online resources like Visme.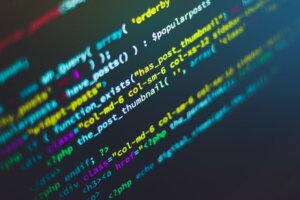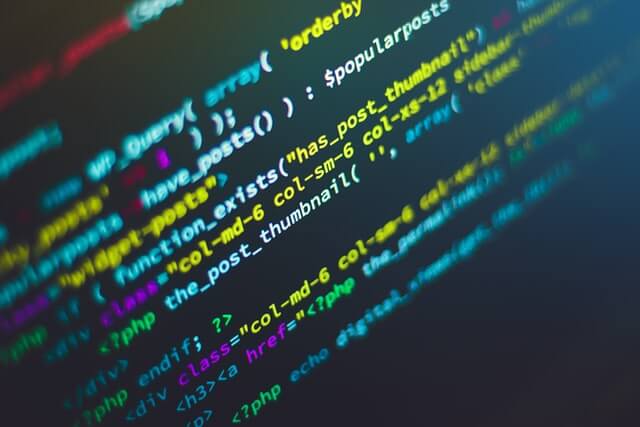 Any web developer must have basic coding experience in programming languages such as CSS, JavaScript, and HTML. Udemy's Bootcamp, Codecademy, and Treehouse are just a few of the free or low-cost online courses that can help you learn to code and get started with web development on Coursera.
6.  Freelance Copy Writing and Content Writing
You'll need to advertise online, handle your negotiations digitally, receive fees, and contact customers, even though when you began a freelance writing job. You can also do proofreading and editing jobs for clients, and use modern grammar software tools like Grammarly and Ginger to make them upload flawless content. Freelance copywriting allows you to work from anywhere and make money.
If you like to explore how to launch a blog about your particular branding or make more money online, ProBlogger, Mediabistro, BloggingPro, All Freelance Writing, and Writers Per Hour are some of the online platforms for online writing and proofreading jobs. SEO content writing workshops can help you develop your skills. Learn how to write your mission statement.
7.  Affiliate and Virtual Marketing
Basically, it's a business strategy in which bloggers and influencers suggest services or goods they choose or find helpful and are compensated a percentage of sales made due to their recommendations. Another form of digital marketing is being an affiliate marketer. ShareASale and Solvid are clearly the best affiliate programs available.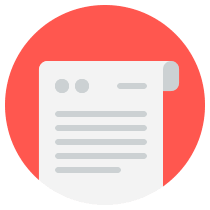 Need funding to start a business?
Get your business idea funded with the help of USA-based business plan writer with over 12 years' experience in business planning.
8. Instagram Influencer
Instagram has such huge traffic for its users. Choose a suitable niche and start producing valuable content. All you have to do is;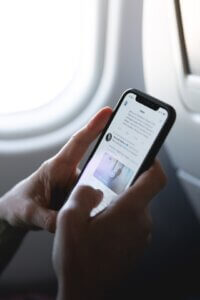 Decide on a niche, ranging from technology and marketing to fashion and health.
Ensure a niche where you can produce a considerable amount of content. Then, by sharing engaging content and discussing beneficial topics that are pertinent to your intended audience; you must
Establish a strong Instagram following
Crowdfire, ReviveSocial, Agorapulse, and Rebrandly are the best social media optimization tools to help you kickstart your social media marketing this year.
Get paid to advertise goods via supported media if you have a significant audience. It takes a lot of thrills to succeed as an influencer.
9. Social Media Manager
A social media manager can perform a wide range of tasks and resources, including making content for businesses. Design exclusive marketing programs and chart their effectiveness.
Combine online merchandising with digital marketing and pay-per-click (PPC) campaigns. Analyze the responses, run tests, and fine-tune the promotions.
In this ever-changing context, you must still keep on top of developments. For instance, Instagram is massive potential for big brands right now. In addition, LinkedIn is now becoming more common as a tool for digital marketing to companies and engaging with new customers. Flexjobs, CareerBuilder, and Fiverr both have plenty of options if you're searching for a vocation or acquiring social media experience.
10. Consultant
To boost your business and communicate with clients who really want to maximize their revenues, start a website and pages on social media accounts, including Instagram and Twitter.
You may also partner with organizations to strike customized offers with your buyers once you've built up a strong user base. It is also recommended to gain a degree in various fields such as WordPress Website Consultant, Travel Business Consultant, Fitness Consultant, wellness consultant, and so on if you want to make it a full-time profession.
11. Interior Designer
To begin, look for guidance on Pinterest, which has a plethora of interior design suggestions to choose from. Then, using your social and business networks, create a company. Since a portfolio is so important in this industry, you might consider doing volunteer work or operating as a stager for property managers and home developers before fully committing.
If you want to have formal training in interior design, check out skillshare, Udemy, and The Design Cure Academy. Also, Homestyler is an online home design website that offers a home staging toolbox.
ProTip: The first step in starting an interior design business is to create a business plan. As an inspiration, you can download our proven sample business plan pdf.
12. Photography
Let's start with;
Purchase a camera and its pieces of equipment.
To first start in the industry, you'll need to develop a portfolio.
Various online classes from Harvard's photography and Magnum's photography will help you develop your skills and can simply sell your photographs on stock image platforms such as Unsplash, Shutterstock, and Pexels.
Photographs can be taken of nature, at weddings, parties, and during traveling.
Use Facebook, Instagram, and Twitter to set up company profiles and connect with potential customers.
Get payments by submitting your photos to publications or uploading them to websites.
You'll probably have to add some retouching after capturing the photo, using Affinity Photo Editor, Photoshop, Lightroom, and Photoshop CC.
If you want more detail, this topic might be helpful for you when starting photography as a business.
13. Personal Food Business
Learn how to create new recipes on YouTube or get a certification in professional and personal cooking from the Personal Chef course and US chef association.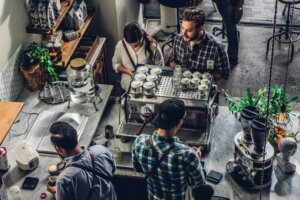 This can help you become a party/event/wedding planner, founding a catering company, or opening your own bakery, food trucks, lounge, brewery, coffee shop, or restaurant, with live-kitchen setups to demonstrate your cooking prowess to the general public.
Bonus Tip: Dive deeper into catering business ideas and expect to earn about $30,000.
14. Event Planner
You simplify have to merge applications you use every day, design an event app for marketing and sales, and also integrate a chatbot to every system to provide outstanding quality and instant question clarification to your clients and prospective.
15. Transcription Services
Choose a domain and provide transcription services from the comfort of your own home. Use the right tools, such as transcribing, speak write, and GMRtranscription, to operate online.
16. Become an Airbnb Host
List your property on Airbnb to make money.
What you have to do now is check to see if there are certain rent stabilization policies in your neighbourhood.
Determine the size of your rental room.
Obtain legal approvals
Determine the cost of your rental.
You can make this company more profitable by charging for meals, customized activities such as community tours, endeavor services, welcoming gift bags, and transportation.
17. Health care for the elderly

You can do this on your own or enlist the help of trusted friends. Senior citizens often need someone to watch over them. Sometimes they just need someone to talk to, gossip with, or help around the house. As a result, elderly people seek daytime companions and caregivers. Promote your services locally.
Recommended: Learn how to start a home health care business in our ultimate guide.
18. Teach or Tutor
Another idea for moms to start a home-based business is teaching. Teaching students at home will be less expensive, but you'll need more students to make a good living. You can earn enough money from a couple of students if you offer home tuition.
Additionally, you may want to use an online course platform to develop a course or focus on online tutoring. Online tutoring is an extremely popular business idea, and many teachers prefer it to traditional teaching methods. The process of online tutoring is easy since you can join popular tutoring sites.
19. Daycare Center
The daycare center also called a nursery or a nursery school is an institution that supervises and cares for young children during the day so that their parents can work. This is a great opportunity for anyone who enjoys working with children.
You can charge USD 30 a day, which equates to USD 600 a month for each child, depending on your location. A single day fee, a weekly fee, or a monthly fee can be paid. If you are injured, you should hire a nurse and register with a hospital.
20. Food service business
The food service industry is a great business opportunity for women. Nobody can stop you from becoming a food entrepreneur if you love to cook.
You only need a space for cooking and serving if you are not planning on having a mobile food service. Anything that is in demand can be cooked. Today, Fortron, carts, and kiosks are popular. Nutrition-conscious customers can also be catered to by providing fresh and locally sourced food with low fat.
Recommended: Learn how to start a food truck business in our ultimate guide.
Conclusion
In Short, you just have to choose a business that best fits your financial situation, time constraints, educational background, and expertise. If these ideas do not fit your experience/ skills find out various Blue Collar Business Ideas.
Also, consider the expectations from your business, your favourite pastimes, and the topics on which you'd like to learn more.
Best of luck with your Business Startups
A business needs goods and services to get started.

 

Why not build your business credit by buying on credit and paying within 30 days? 

 

This list of

Net 30 vendors

can help you build business credit by offering you their goods or services on net 30 terms.
Explore More Business Ideas
Tags:
business ideas
,
starting a business