20 Best & Easy To Start Blue Collar Business Ideas For 2023
Blue collar business ideas are businesses that provides goods or services requiring manual labor or technical proficiency. It is often necessary to work with your hands in these businesses. Depending on what a blue collar man can do in this industry, it may also require some skill.
A blue-collar business can be a lucrative way of earning a living if you are willing to get your hands dirty. There used to be a significant difference between the earnings of blue-collar workers and white-collar workers, but nowadays, that is less true. The shortage of workers and skills gaps have resulted in very high median annual incomes in many manual businesses.
Do you have a positive, hardworking attitude? In that case, you're perfect for blue-collar work. A blue-collar business doesn't require a lot of capital. All you need are your skills and business ideas based on them.
Need funding to start a business?

Wisebusinessplans can Help you in This Matter. 

Our expert business plan writers have helped over 5000+ entrepreneurs in almost every industry acquire $1 billion in debt and equity funding.


Call us at 1-800-496-1056 for free consultation.
20 Blue Collar Business Ideas That Everyone Can Start
There are several ways to become a blue collar millionaire from something you're good at but have no idea how you can use.
It is possible to earn some income quickly by starting a parking lot cleaning business. Basically, it involves maintaining and cleaning the surface and surrounding area of a parking lot.
The tasks can include removing litter, debris, and weeds as well as pressure washing to remove dirt, grime, and stains. Sometimes, parking lot cleanup involves filling in cracks or potholes, as well as cleaning out debris.
It is important to maintain a safe and visually appealing parking lot for both pedestrians and drivers.
All you need are specialized tools like brooms, shovels, and pressure washers. Cleanup frequency depends on parking lot size and usage.
Pro Tip: This free cleaning service business plan template can help you write a successful business plan for your cleaning service.
2. Residential or Commercial Cleaning Service
Cleaning services for homes and businesses can be a great option for you if you don't have a problem with dirty hands. These services can include a wide range of tasks, such as vacuuming, dusting, mopping, bathroom and kitchen cleaning, and laundry.
Private homes or apartments are typically cleaned by residential cleaning services. The services provided by commercial cleaning companies include cleaning offices, schools, and hospitals.
Cleaning businesses are typically low-cost, flexible, and offer opportunities for growth, which makes them a good choice for people looking for full-time opportunities. However, it is a physically demanding job that may require early start times and weekend or holiday work.
Pro Tip: This free cleaning service business plan template can help you write a successful business plan for your cleaning service.
Some restaurants and gym clubs require their swimming pools to be kept clean, safe, and well-maintained. You can take advantage of this by providing pool maintenance services. In order to keep the pool in good working order and ready for use, a variety of tasks need to be performed such as:
Cleaning the pool

Testing and balancing the water

Filtering and circulating the water
You only need to inspect and maintain the pool's pump, filter, heater, and other equipment to ensure that it is in good working order.
Starting a carpet cleaning business is a great blue collar business idea. It involves removing dirt, stains, and other contaminants from carpets and rugs.
By regularly cleaning carpets, you can extend their life, improve indoor air quality, and enhance the look of home or business. It is the best business to start with little money from home or you can start as a private cleaning shop.
The average income for a carpet cleaner ranges from $30k to $40k. You can expand it by upgrading your cleaning machines and other services.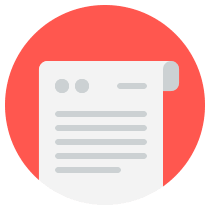 Need a Website for Your Cleaning Service Business?
A cleaning services business needs a website that works and serves the needs of its audience. Get your cleaning business website designed and developed by our team of experts today.
Compared to other businesses, gutter cleaning is relatively inexpensive. To complete the task, you will only need a ladder, gloves, and a gutter scoop. It involves cleaning the gutters and downspouts of a building to remove small objects, such as leaves and twigs. 
Gutters are an important part of a building's drainage system and are designed to prevent water damage. A clogged gutter, however, can lead to leaks, water damage, and mold growth. According to Ziprecruiter, across the United States the yearly income of a gutter cleaner is $31k to $47k.
6. Car wash and detailing
An increase in the number of cars increases the demand for car wash and detailing businesses.
Basically, it refers to the process of maintaining and cleaning the exterior and interior of a vehicle in order to make it appear and function better. Your services can be provided at a fixed location or by bringing equipment and supplies to the customer.
The appearance and value of a car are important to every car owner. You can start a lucrative and rewarding business cleaning cars and detailing them.
You can start your own car repair business if you are a trained or experienced mechanic. Basically, it involves diagnosing and repairing problems with cars. It is possible to repair cars in many different ways, from simple routine maintenance to more complex repairs, such as engine rebuilds and transmission replacements.
As a service provider, you can earn extra income by changing oil and filters. According to Satista between 2021 and 2022, U.S. consumers spent 194.9 billion dollars on vehicle maintenance and repairs.
If you are willing to earn money with a single penny in your pocket, working as a delivery boy is one of the finest blue collar business ideas. You can drive a bicycle or motorcycle and work for a variety of companies, including package delivery services, restaurants, and retail stores.
It is also possible to track and collect payments for goods and services, as well as track delivery routes and schedules. You can also work part-time or full-time, and you may be required to work weekends and holidays.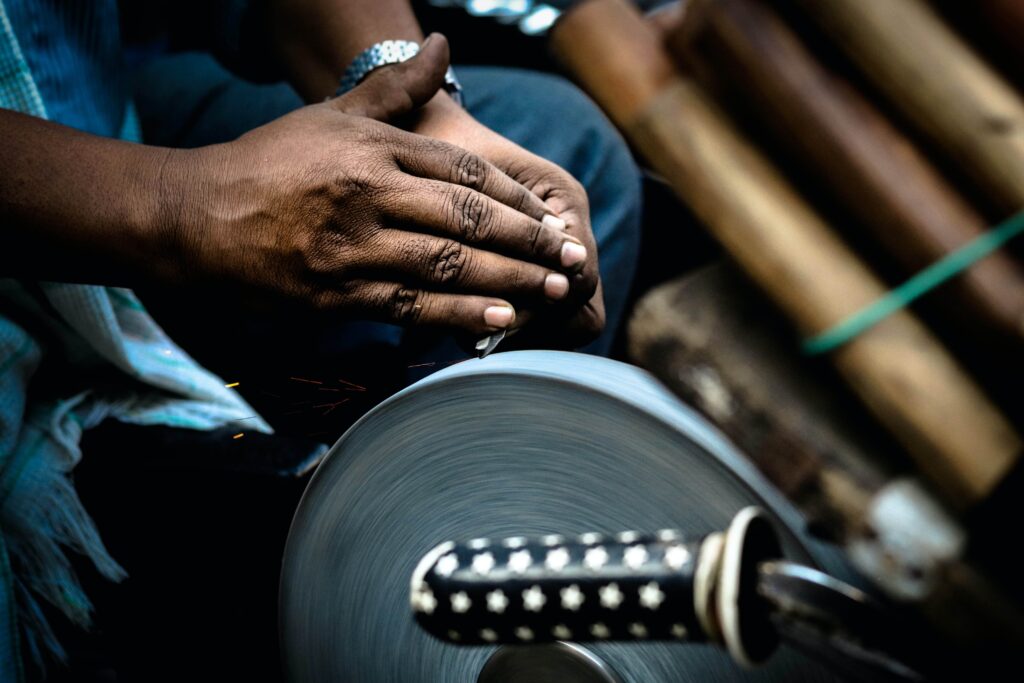 A knife sharpening business is the right choice if you are hard-working and fearless. The types of knives can vary from kitchen knives to pocket knives to hunting knives. You can offer mobile services, where the sharpener visits the customer's location, or have a physical storefront. 
Knives are sharpened by grinding the edge down to remove dullness and nicks, and then honing it until it is sharp and precise. This can be done manually using a sharpening stone or with the use of specialized equipment such as a belt sander or grinder. Additionally, you can repair knives and replace blades.
It is the desire of every pet owner to keep their pet areas clean, and they are even willing to spend extra money to do so. You can remove pet waste from yards, parks, and other outdoor areas by offering pet waste removal services. 
This service is used by many pet owners since they don't have the time to clean up their pets' waste. It is also used by property owners who want their outdoor space to remain tidy and hygienic. Furthermore, if lingering odors or bacteria are present, you can offer deodorizing and sanitizing services.
You should consider this as a blue collar business idea if you enjoy planting. Gardening services include care and maintenance of gardens, lawns, and other outdoor spaces. At first, it is an inexpensive business to start, but you can upgrade your services by updating the machines you use for trimming or planting. 
According to Sharpsheets, the starting cost of this business is $500 if you perform manual tasks like trimming by hand. However, if you want to expand this business to include machine trimming, you will need to invest $15k to $50k.
Pro Tip: To start a landscape business, you will need a business plan as a guide. Using a lawn care business plan template makes writing a business plan easy.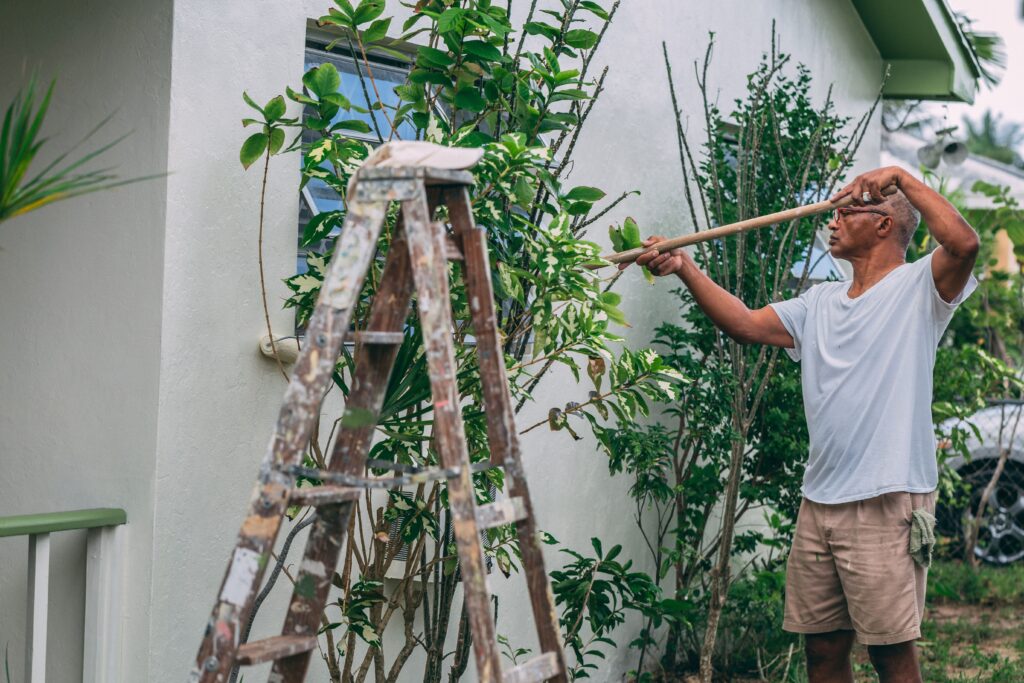 It is possible to consider house painting a blue collar business idea because it requires manual labor and practical skills. Painters provide services to homeowners, businesses, and other buildings, including painting the interior or exterior.
As a house painter, you need to understand different paint finishes and techniques, as well as the skills and knowledge needed to prepare surfaces, mix paint, and apply it. Additionally, you must be physically fit and capable of working at height.
If you would like to gain access to industry resources and network with peers, you may want to consider joining a professional organization, such as the National Association of the Remodeling Industry.
Snow removal businesses can earn a lot of money during the winter season if you don't mind working in snowy weather. This involves providing services such as clearing snow and ice from driveways, sidewalks, and roads.
It needs an average startup cost. According to Jobber's, snow removal businesses typically require approximately $5k to $10k for purchasing equipment. You'll need to acquire the necessary equipment and materials, such as snow plows and shovels.
To make your mark in the snow removal industry, you can join the Snow & Ice Management Association for easy access to resources and networking opportunities. You can start your own business after that.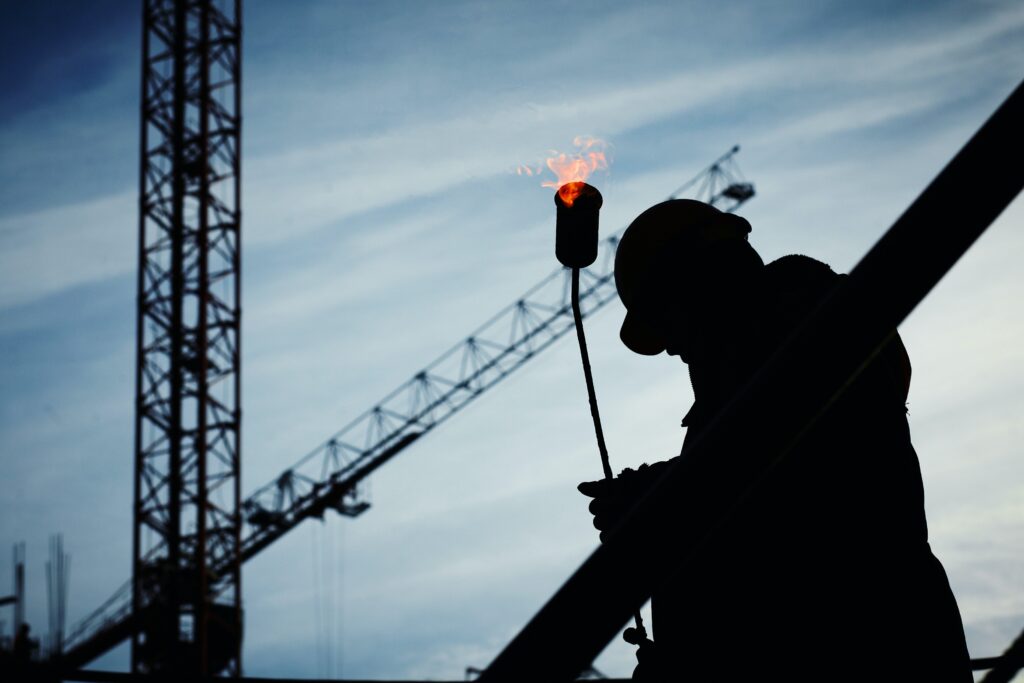 You can start a construction business if you are hard-working and physically fit. It involves providing construction and renovation services for homes, offices, and other structures.
Depending on your area of specialization, you may specialize in residential or commercial construction. Additionally, you must have knowledge to operate necessary equipment such as bulldozers, excavators, and cranes.
The plumbing business involves installing, repairing, and maintaining plumbing systems in homes, offices, and other buildings.
Startup costs are low because all you need is equipment such as pipe cutters, wrenches, and plumbing snakes.

According to Startup Back you will need around $5k for plumbing equipment. It is possible to expand your business by signing contracts with nearby plumbing companies, but you need to upgrade your equipment first.
Since electricity is risky, you may suffer heavy damage if you do not know how to handle it. So, if you are fearless and have the experience you can start working as an electrical repairman.

In order to succeed, you will need to be familiar with electrical systems and techniques. Also, you will need to be able to use equipment such as wire strippers, multimeters, and circuit testers. It is similar to a labor business idea. You can earn a large amount of money from your local electric company's contracts by offering your services.
You can use the National Electrical Contractors Association to find contractors in your area.
As the population grows, so does the waste. You can start a waste management business if you don't mind your hands getting dirty or if you don't have any infection problems with waste. As part of this service, waste and recyclables are collected, transported, and disposed of.
You can specify your industry where you will provide your services as follows:
Disposal of medical waste

Recycling rubber

Plastic recycling

Businesses that deal with scrap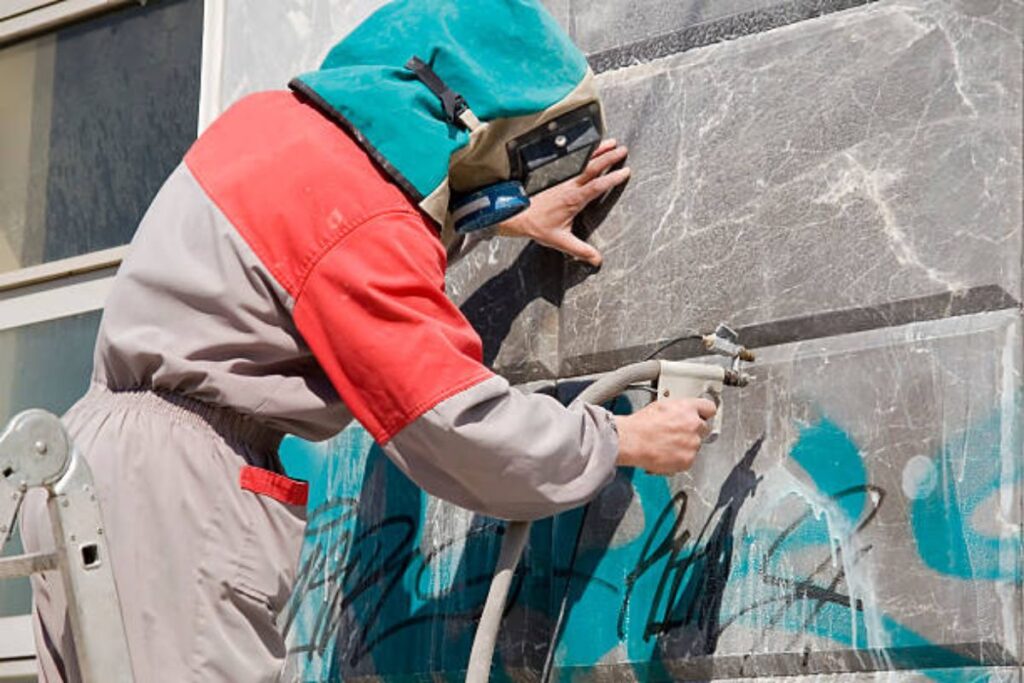 Graffiti is unauthorized writing or drawing on a public or private structure or surface, such as a wall, building, or bridge with a variety of materials, such as spray paint, markers, or chalk.
Graffiti is often viewed as illegal in many places, but it is also viewed as art in some places. Thus, you can provide graffiti removal services in some areas where it is illegal. You can use different methods in your services like:
Power washing: Graffiti can be removed from brick, concrete, and metal surfaces with high-pressure water.

Solvents: These solvents dissolve graffiti from metals and plastics.

Sandblasting: A high-pressure stream of sand is used to remove graffiti from bricks or concrete.

Chemical strippers: Apply these products to graffiti, which soften the paint and make it easier to scrape off.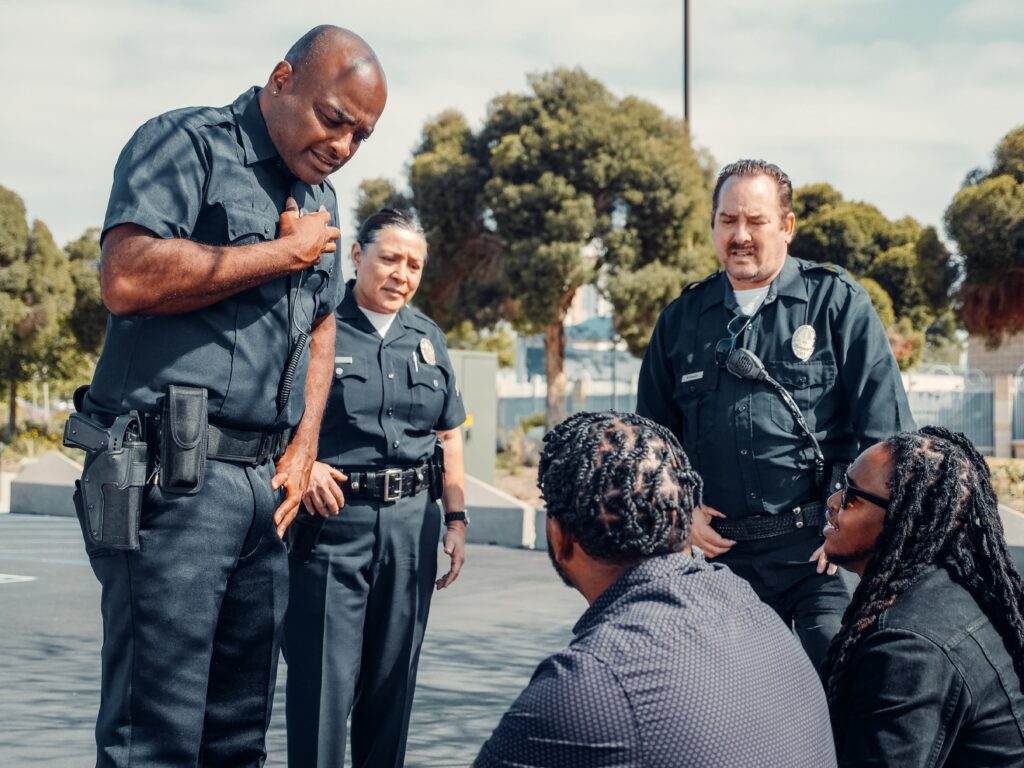 You can start a security services business if you are fearless and have the nerves to protect people from any danger. Security service businesses provide protection and safety for individuals and organizations, and they can be rewarding opportunities for entrepreneurs. Nonetheless, this type of business entails some risks that must be carefully considered.
Providing security services simply requires purchasing the necessary equipment, such as uniforms, radios, and possibly weapons if you intend to provide armed security services. It is also important and beneficial to have insurance in this business if anything goes wrong. You can also specify your industry where you can offer your security services such as:
Event security

Personal security

Corporate security

Residential security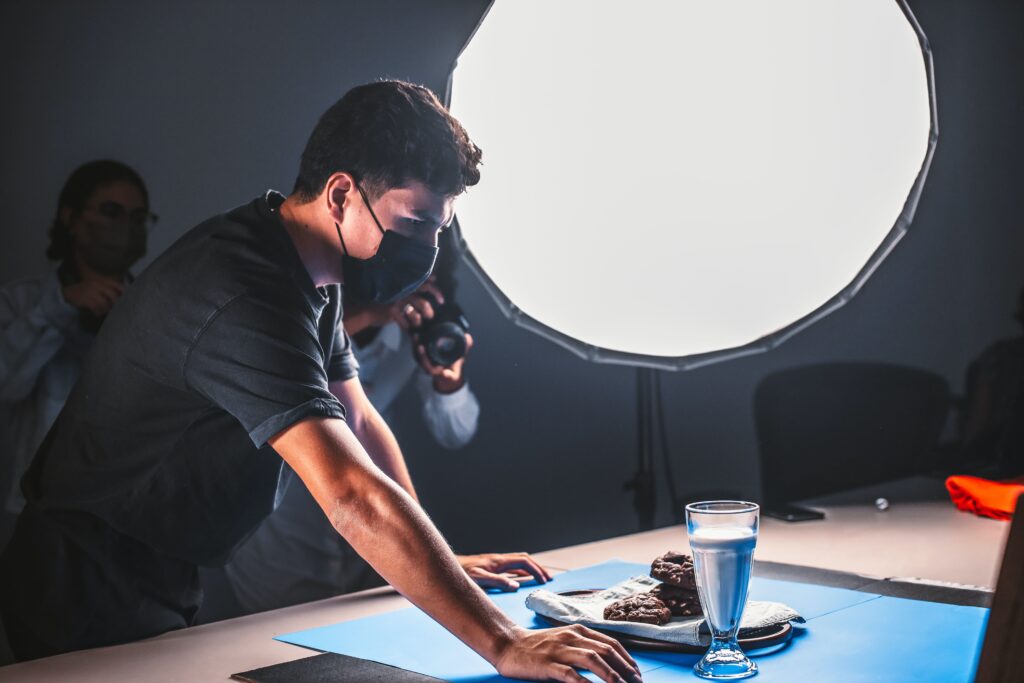 If you have a passion for capturing and creating visually stunning images, starting a photography business can be a rewarding opportunity. As a photographer you can offer a variety of services to clients looking to preserve special moments or promote their businesses, such as
Portrait photography

Event photography

Product photography
It's an average cost startup business, all you need is equipment such as a camera, lenses, lighting equipment. The size of your business also influences how much it costs, along with the services you offer.
Explore More Business Ideas