23 Profitable Catering Business Ideas To Start in 2023
Are you thinking about starting a catering business in 2023?  If you're a trained chef or a passionate cook who enjoys experimenting with different cuisine, you can make it your business.
It may surprise you to learn that caterers earn one of the highest salaries in the food industry. According to research, the catering industry is worth $70 billion.
As a starting caterer, you can expect to earn about $30,000, while top caterers at high-end or established businesses often pull in upwards of $80,000, and established businesses are making $300,000 to $700,000.
Here are 23 profitable and lucrative catering business ideas for you. So, Let's dive deeper and look at the ideas.
Need funding to start a business?

Wisebusinessplans can Help you in This Matter. 

Our expert business plan writers have helped over 5000+ entrepreneurs in almost every industry acquire $1 billion in debt and equity funding.


Call us at 1-800-496-1056 for free consultation.
23 Most Lucrative Catering Business Ideas
The following are some ways to make money from something you love and are passionate about.
1. Specialty Cuisine Catering
Specialty caterers focus on one or several special or unique culinary talents. A catering business specializing in a specific cuisine, such as Italian, Mexican, or vegetarian, would have a catering menu focused on dishes from this particular cuisine.
Authenticity and quality are key to specialty cuisine catering. You might also want to talk to your caterer about your needs and preferences so they can customize their menus to match them. In addition to a specific theme or style, this could help.
2. Corporate Wellness Catering
In fact, the data shows that 39 percent of private industry employers and 63 percent of government offices have implemented a wellness program in their workplace and you can be a part of that wellness program.
This is one of the catering business ideas offers catering services that focus on promoting wellness in the workplace, such as offering healthy snack options and providing nutrition education.
The business may work with corporate clients to provide healthier options for meetings and events. It may offer nutrition education workshops or consulting services and you can earn up to $60,000 at the start of your career.
3. Event-Specific Catering
There's a catering business that specializes in catering for a particular event, such as
Wedding
It's important to hire people who can handle each component of your big day expertly.
Baby Showers
There is nothing better than an event catering company handling the food at a baby shower.
Birthday Parties
A full-service catering company can handle the food preparation if you want to relax and mingle with your guests.
Bridal Showers
Consider outsourcing menu creation and food preparation to event catering specialists who know how to please a crowd.
In order to plan and execute these kinds of events, the business may need experience and expertise, and they might offer customized menus and services.
This type of catering business brings the food and equipment to the event location, rather than serving the food at a fixed location.
A mobile caterer if you have events at a variety of locations or if you have a small guest list. On average a mobile caterer makes around $1000 a day.
Hot dog carts, ice cream trucks, or even mobile coffee shops that may operate in both business and residential areas.
5. Personal Chef Services
Generally, this catering business offers personal chef services, where the chef cooks meals for individuals or families.
Trained personal chefs can earn up to $100+ per hour, working with a small number of clients and offering customized menus based on dietary preferences and needs.
A personal chef hiring website can provide you with daily orders or you can work on a contract basis for someone else.
6. Meal Delivery Services
A catering business in which meals are prepared and delivered to customers' homes or offices on a regular basis. The caterer may be able to offer a variety of dishes that can be ordered online or by telephone.
In addition, it may be able to offer meal plans or subscription services to its customers and provide them with your loyalty to build a bond of trust.
It is possible to start a business similar to Uber Eats or Toast TakeOut that is making more than $8.3 billion as of 2021, or, on the other hand, you can start on a smaller scale and earn $100,000 per year.
7. Party Platter Services
Catering businesses of this type offer trays of pre-made food for customers to pick up at events or to have delivered to their homes from their event.
Trays can include sandwiches, appetizers, and desserts, and can be customized to fit the event or customer. Here are some ideas:
Cheese and Meat Board
Melon and Prosciutto Platter
Greek-inspired Antipasto Platter
Vegetarian Mezze Platter
Food trucks are best known in big cities like Portland, Los Angeles, and Austin, but they're popping up everywhere. By 2024, the market could reach $1.5 billion.
A food truck that serves a variety of dishes and caters for events can be a flexible and mobile catering option. Starting your food truck business may offer a range of menu items and may be able to cater events at a variety of locations.

Recommend Resources: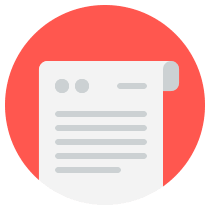 Free: Food Truck Business Plan Template
Caterers who specialize in BBQ dishes, like ribs, pulled pork, and chicken, may provide a wide variety of BBQ-themed menu options and may accommodate special dietary needs.
With sales averaging $300/hour for four hours daily and $5k every Sunday + working days, you'll make $34,000 a month.
The Carolina Barbeque
The Memphis Barbeque
Texas barbecue
Hawaiian Barbeque
10. Farm-to-Table Catering
A catering business that uses locally grown, sustainable ingredients in its dishes may prioritize using fresh, seasonal ingredients and may source them from local farmers and producers.
It is common for local agriculture groups to be eager to assist with this. For example, California's Southland Farmers' Market Association offers a seasonal guide to the fruits and vegetables of southern California.
The services is among the catering business ideas that include buffet-style catering, where you can cater to your guests and they will be served a variety of dishes.
The catering company may offer a variety of menu options and may be able to accommodate special dietary needs. You can choose from 3 types of buffets, so you can experience a wide range of choices.
Sit Down Buffet
Fork Buffet
Display Buffet 
It is a business type that specializes in providing desserts to local events. This includes cupcakes, brownies, cookies, and a variety of other tasty desserts, like cakes, cookies, pastries, and more.
There are lots of dessert options, and the business can customize its offerings to fit the event or the customer's needs. It's easy to get custom birthday cakes, wedding cakes, and even sweets for traditional events.
13. Healthy Food Catering
A catering business that offers healthy, low-fat, or gluten-free options can be highly profitable. The business may offer a range of dishes that are designed to meet specific dietary needs.
You might find anything from yogurt to hummus, fresh fruit, and maybe even homemade cake on such a menu.
The ideal menu can include fermented drinks such as kombucha, avocado, and egg sandwiches, or summer rolls with peanut sauce.
14. Ethnic Cuisine Catering
In ethnic restaurants, you'll find foods from that culture and a restaurant themed after that culture. Between 2021 and 2028, the global ethnic food market is expected to grow from $49.27 billion to $98.06 billion at a CAGR of 10.33%
It may specialize in a particular ethnic cuisine, like Thai, Chinese, or Indian. It may offer a range of dishes and flavors from that cuisine, and it may have a theme or style that reflects the cuisine.
Brunch catering businesses provide dishes such as quiches, frittatas, and pastries for brunch events. They may offer a range of menu options that can be customized to suit special dietary requirements.
Try something completely different, though. Croissants and bagels are delicious, but coconut pancakes with bananas and crème Fraiche are better. Brunch catering gives you plenty of options.
A study by Vegetarian Times says 9.7 million Americans eat vegetarians, and one million of those are vegan. It's a great opportunity to enter the market for this catering business, which specializes in providing vegetarian and vegan options for events.
Businesses may cater to vegetarians or vegans and can customize their offerings to meet specific customer needs or event requirements.
Talking about the trendiest dish these days, so why not add a vegan burger to your menu?
Pareve caterers provide catering services that follow kosher dietary laws, and the market is expected to grow to $35 Bn by 2025.
There might be dishes that are suitable for those following a kosher diet, and special dietary requests can be accommodated.
The Kosher food law mandates the total separation of milk and meat. Kosher cereals, chocolate, bread, juice, and pasta are among the new Kosher food products and meals on your menu.
18. Hors d'oeuvres Catering
Small, appetizer-style dishes are what this type of catering business specializes in. They may offer a range of hors d'oeuvres options and can customize their offerings depending on the event.
Most of the time, these sample-size food portions will include meat, crackers, some kind of seafood, and maybe even something sweet. Shrimp cocktails, caviar, or bruschetta with pesto and mozzarella are some ideas for party food.
19. Cocktail Catering Business
Cocktail catering involves a variety of drinks and mixologists. The business might be able to offer a wide range of cocktail options to meet the needs of the customer.
You can make veggie smoothies and cocktails with beets, carrots, butternut squash, radish, tomatillos, green beans, asparagus, and more.
Traditional catering companies hire bartenders to serve rum, Cokes, and G&Ts, but some emerging caterers specialize in craft cocktails using fresh juices, top-notch spirits, and high-quality ice.
Gourmet catering evolved from the very expensive food normally eaten by the elite in their luxurious homes and mansions, as well as fancy hotels.
High-end, gourmet caterers offer dishes made with high-quality, specialty ingredients and focus on presentation and attention to detail.
Having effective culinary and presentation skills can help you start a gourmet catering business. This is among the high-end catering business ideas where presentation is everything.
21. Catering for Special Dietary Needs
According to estimates, about 30 people in 100 live with a food intolerance or allergy, so catering to one or more special dietary requirements is almost a given.
Catering businesses like this cater to events where there are special dietary requirements, like gluten-free, dairy-free, and nut-free.
Depending on the business, they may offer dishes suitable for these diets and may be able to accommodate special requests or allergies.
22. High-end Catering Services
Special events like galas, fundraisers, and luxury weddings need this kind of catering business. It might have a focus on presentation and attention to detail, and offer a range of dishes made with high-quality, specialty ingredients.
Knowing the different taste preferences, allergies, and needs of others is a crucial component of catering. You don't have to worry that some people won't be able to eat your food because they know how to make tasty stuff out of everything.
23. Children's Party Catering
Catering for kids' parties is what this type of business does, offering kid-friendly dishes and activities. There may be a wide variety of menu options and activities available for kids, and they might be able to accommodate special requests or needs.
There must be everything your kids love on our delicious kid's menu including hamburgers, hot dogs, french fries, and even custom-made birthday cakes.
If you love event planning and want to help others achieve their goals, these business ideas might be a good fit for you.
The event planning and coordination business could handle logistics and planning, and the catering company handles food and drinks. It's a great complement to the catering business ideas.
Explore More Business Ideas