35 Great Small Business Ideas to Start in 2023
Looking for startup business ideas? Are you interested in starting your own business but not sure what to start?
Self-employment can make the effort of starting a company worthwhile. Owning your own business can bring greater job satisfaction and higher income potential in addition to freedom.
No matter your motivation, starting a business can be a rewarding experience if you think of the right business idea.
The following list of business ideas includes 35 great types of businesses you can start and expand in 2023. Consider the steps for starting a business after you have found a niche you want to pursue.
35 Great Small Business Ideas
Consider any of these business areas if you are ready to run your own company.
1. Online tutoring
Online tutoring allows students to receive one-to-one assistance and support from a tutor.
Tutors can specialize in a particular subject or grade level, and can work with students individually or in groups.
Always teach subjects that directly relate to your expertise, so you can share your skills and constructive knowledge with your students.
Zoom makes it easy to deliver lectures and interact with students, making online tutoring one of the easiest online businesses. 
The business can be run from home with a flexible schedule. You will need a computer, internet access, and a tutoring or teaching certification to start an online tutoring business.
To get clients, you'll need to market and advertise your services online, through social media, and through word of mouth. This business can generate revenue through hourly or package tutoring sessions and can be scaled up by hiring more tutors.
8 Best Platforms for Online Tutoring
Cambly
TutorOcean
TutorMe
Preply
Tutor.com
2. Print on Demand
The Print-on-Demand business model involves printing and shipping products only after customers order them.
It allows businesses to avoid holding large inventories of products, as well as offer a wide variety of designs and products without committing to bulk production.
POD businesses typically use third-party printers or fulfillment companies to produce and ship their products. If you're not a designer, you can hire one from Fiverr, Upwork, Dribbble, or 99Designs.
The POD system is popular for clothing, accessories, home decor, and specialty products due to its flexibility and customization.
Starting a POD business requires no large upfront inventory investment, making it a relatively low-cost model. It allows entrepreneurs to test different products without incurring high costs.
3. Publishing e-books
An ebook business involves creating, publishing and selling digital books, also known as ebooks.
Online ebook businesses include formats such as PDF, ePub, and Kindle. It's a low-cost business that generates revenue through ebook sales.
There are many ways to sell ebooks online, including Amazon Kindle Direct Publishing, iBooks, and others.
If you have the knowledge or creativity, you can produce original books like cookbooks, picture books, comic books, poetry books, photo books, coffee table books, and novels. Having endless options makes it a great small business idea.
E-books have made significant progress in recent years, and the industry is expected to grow even more by 2024. According to Statista, revenue from e-books reached $1.3 billion in 2019 alone, with that number projected to reach $1.6 billion by 2024.
4. Tax Preparation
Tax preparation businesses help individuals and businesses prepare and file their taxes. It can be started with minimal costs and can be run from home or a physical office.
You will need knowledge of tax laws, regulations, and software to start this business. Making sure you know the tax laws and regulations will help you file your taxes correctly.
You can generate revenue through hourly or package-based services and scale up your business by hiring additional tax preparers.
Over the next five years, Tax Preparation Services has grown an average of 3.9% per year. Tax Preparation Services is expected to generate $14.4bn in revenue in 2023.
5. Dry cleaners
Dry cleaning involves cleaning clothes and fabrics with chemicals instead of water. A dry cleaning business typically provides services such as laundry, pressing, and stain removal for clothing, linens, and draperies. It's possible to start a dry cleaning company that offers eco-friendly cleaning solutions or home/office delivery services.
You can also attract potential customers by creating a strong online presence through your website, social media, and online directories.
Due to its steady demand and low overhead costs, dry cleaning is a profitable business.
6. Self-storage business
The self-storage business model involves renting storage units for a short or long period of time. Self-storage startups can focus on offering climate-controlled units, 24/7 access, and enhanced security. Protect your customers' belongings with CCTV cameras, alarms, and key-code access systems.
Self-storage is a profitable business that addresses the growing need for more space for both personal and commercial purposes. Starting a business like this requires a small investment and can be run with low overhead costs.
7. Social media management Manager
Around 8 billion people inhabit the planet, and as of 2023, 4.9 billion use social media. Brands need help managing their social media accounts across YouTube, Instagram, Facebook Messenger, TikTok, and all other social networks available. 
The social media manager is responsible for creating and analyzing content for a brand's social media accounts. You will be paid to write engaging content, respond to comments, run ads, and more. It is possible to charge by the hour or by the project.
8. Commercial Shelving
Commercial shelving refers to manufacturing, supplying, and installing shelving and storage systems for commercial and industrial use.
Commercial Shelving businesses are a great way to get started in the retail world. Commercial Shelving businesses can be started with a relatively small investment, and they offer a wide range of potential profits.
Small businesses in this field can focus on providing customized shelving solutions for retail stores, warehouses, and other businesses. To succeed in this business, you need to provide high-quality products at competitive prices and provide excellent customer service.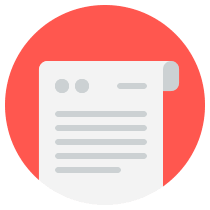 Need Business Plan Writing Services
9. Web design
Having an online presence is becoming increasingly important, making web design a profitable business.
Web design is like creating a digital canvas where your clients' ideas can be brought to life. Starting a web design business could be a great idea if you're a creative person with a knack for design and technology.
It is crucial to stay on top of the latest web design software, technologies, and trends. Having an understanding of web development and SEO will help you create websites that are user-friendly, responsive, and search-engine-optimized for your clients.
Furthermore, you can increase revenue by providing additional services such as website maintenance, hosting, and e-commerce.
10. Influence marketing
Influencer marketing involves partnering with individuals who have an expansive social media following to promote products or services.
You must identify potential influencers in your niche, build relationships with them, and connect them to brands looking to promote their products. Also, you'll need to understand the latest trends and best practices in influencer marketing.
Also, you will need to know how to use the different social media platforms for influencer marketing. Matching influencers with brands and managing campaigns effectively will require strong communication and negotiation skills.
11. Portable charging devices
Although smartphones have revolutionized our lives, having your phone battery die while out is still a highly prevalent problem. This is what fuels the growth of the portable phone charging business.
The market for portable charging devices is anticipated to expand at a rate of 6.6% each year through 2022, according on data released by BCC Research. The popularity of cell phones with smaller battery capacities is contributing to the growth.
12 Startup incubator
Another alternative for people without a lot of technical expertise to get involved in the industry is to start their own startup incubator. The role of an incubator is to assist businesses in developing and launching successfully. Management training, office space, and mentorship possibilities are all available.
To be sure, you'll need some experience in business to set up an incubator. The expense of establishing your own incubator and attracting founders may be prohibitive. Many incubators begin modestly and develop over time as they assist numerous start-ups enter the market.
13. ATM Business
Have you ever considered starting your own ATM business? It's a great way to earn extra income, and it doesn't require a lot of start-up capital. Plus, there's a growing demand for ATMs, as more and more people are using cashless payments. Here's what you need to know to get started.
First, you'll need to find a good location for your ATM. It should be in a high-traffic area, such as a busy street corner or a shopping mall. You'll also need to make sure that there's power and Internet access nearby. Once you've found the perfect spot, you can apply for an ATM license from your local government.
14. Solar Panel Business
Have you ever thought about starting your own solar panel business? It's a great way to be your own boss and make a difference in the fight against climate change. Solar panel installation is a rapidly growing industry, and there are plenty of opportunities for entrepreneurs who are willing to roll up their sleeves and get to work.
The first step is to develop a solar panel business idea. What will your business offer that others don't? How will you stand out in the crowded solar market? Once you have a clear vision for your business, you can start working on the practicalities, such as registering your business, finding suppliers, and marketing your services. With hard work and dedication, you can turn your solar panel business idea into a reality.
15. Battery Recycling
Are you looking for a unique business idea? If so, starting a battery recycling business could be the perfect opportunity for you. The demand for recycled batteries is high, and there are a number of ways to collect and process them. However, starting a battery recycling business is not without its challenges.
You will need to obtain the proper permits and licenses, and you will need to have a secure location to store the batteries. In addition, you will need to have a reliable transportation system in place to pick up the batteries from collection sites and deliver them to your facility.
But if you are willing to put in the work, starting a battery recycling business can be a rewarding experience. With careful planning and execution, you can turn your recycling business into a success
16. Fantasy Sports Services
Fantasy sports businesses are becoming increasingly popular. If you have a love for sports and are looking for a new business venture, starting a fantasy sports business may be the perfect option for you. There are a few things to keep in mind when starting a fantasy sports business.
First, you will need to choose a niche. Whether you want to focus on football, baseball, basketball, or another sport, it is important to decide which sport you will be base your business around. Once you have chosen your sport, you will need to research the best way to start and grow your business.
17. 3D Printing Services
If you're looking for a new business venture, 3d printing could be the perfect option. With the help of a 3d printer, you can create customized products and parts, making it a great way to stand out from the competition. And best of all, starting a 3d printing business is relatively easy and doesn't require a large investment.
what's more, the market for 3d printed products is only growing. As consumers become more aware of the technology and its capabilities, they are increasingly seeking out unique and one-of-a-kind items. This presents a great opportunity for entrepreneurs who are looking to start their own 3d printing business.
18. IT Security Consulting
Nowadays, cyber security is one of the hottest business ideas. And it's no wonder why: cybercrime is on the rise, and businesses of all sizes are struggling to keep their data and systems safe. If you're considering starting a cybersecurity business, there are a few things you need to know.
First, cyber security is a complex and ever-changing field, so you'll need to be constantly learning and keeping up with the latest threats.
Second, you'll need to have a strong understanding of technology, since that's what you'll be protecting businesses from. Finally, cybersecurity is a highly competitive field, so you'll need to be able to stand out from the crowd.
19. Online Recruitment Sites
job portals are websites that provide a centralised location for employers to advertise job vacancies and for jobseekers to search for available roles.
A job portal can be a valuable tool for businesses of all sizes, as it provides a cost-effective way to reach a large audience of potential candidates. For jobseekers, a job portal can be a convenient way to search for job openings in one place.
There are many factors to consider before starting a job portal website. Firstly, you will need to decide what kind of jobs your website will cater to.
This will determine the target audience for your website. You will also need to consider how you will generate revenue from your website. Job portals typically generate revenue through advertising and/or charged listings.
20. Tire Recycling Business
Turning used tires into a sustainable business opportunity is a smart way to be eco-friendly and make some extra money. Tire recycling businesses can be incredibly profitable, as there is a growing demand for recycled rubber products.
The first step in starting a tire recycling business is to gather used tires from cars, trucks, bicycles, and other vehicles. Once you have a stockpile of tires, you can then begin the process of breaking them down into their component parts.
The rubber can be used to create a variety of products, such as flooring, mats, and even jewelry. With some creativity and hard work, starting a tire recycling business can be a rewarding endeavor.
21. Interior Design Consultant
An Interior Design Consultant provides professional design services to clients looking to revamp their homes or commercial spaces. They help clients choose colors, materials, furniture, and accessories to create a cohesive and aesthetically pleasing design.
The interior design consultant can work as a freelancer, start their own business, or work for a design firm. They can charge clients an hourly rate, a flat fee, or a percentage of the total project cost.
The total revenue generated in a year by an interior design consultant can vary widely based on the number of clients, the size of projects, and the rate charged. On average, an interior designer can earn anywhere from $50k to $100k per year.
22. Online Dating Consultant
An Online Dating Consultant is a business that provides personalized advice and guidance to individuals looking to navigate the world of online dating. The consultant helps clients create attractive profiles, choose the right dating platforms, and craft compelling messages to increase their chances of finding a compatible match. The consultant can also provide coaching on communication and relationship building skills to help clients navigate the dating process with confidence.
Estimated Annual Revenue: $40k – $100k depending on the number of clients, hourly rates, and services offered.
23. Carpet Cleaning
Carpet Cleaning is a service-based business that specializes in removing dirt, stains, and allergens from carpets and rugs in residential and commercial settings. The business uses professional-grade equipment and cleaning solutions to deep clean carpets, leaving them looking and smelling fresh. Carpet Cleaning can also offer additional services such as spot removal, pet odor treatment, and stain protection.
Carpet cleaning businesses can operate as a sole proprietorship, a partnership, or a corporation. They can offer services to residential and commercial customers, either as a one-time service or as a recurring service. They can charge customers by the room, by the square foot, or by the hour.
Estimated Annual Revenue: $100k – $300k depending on the number of clients, hourly rates, and services offered.
24. Food Truck Business
A food truck business involves running a mobile kitchen that serves food and drinks at various locations, including festivals, street corners, and events. It offers customers a unique and convenient dining experience.
You can start a food truck business by obtaining a food service license, purchasing or leasing a food truck, and developing a menu of food and drinks. Make use of social media, local events, and word-of-mouth marketing to promote your business as well as determine the best locations to serve food.
The IBIS World report estimates that 36,324 food trucks will be operating in the US in 2023.
25. Personal training
Personal training involves providing one-on-one exercise and fitness instruction to individuals. This service helps clients achieve their fitness goals and improve their overall health and wellness.
Personal training can be offered at gyms, fitness studios, or as a freelance service
You may be interested in offering your services to large fitness organizations or you may be interested in working as a freelance trainer in the fitness industry.
Freelance personal Trainer Upwork 
26. Catering Business
Catering businesses specialize in providing food and beverages for weddings, corporate events, and parties. This includes planning the menu, preparing and serving the food, and cleaning up afterwards.
You will need a food service license, a commercial kitchen, and a menu of food and drinks to start a catering business. Conduct market research to determine whether catering services are in demand in your area. Reach potential customers with social media, local events, and word of mouth.
27. Home care service
Home care service provides in-home support and assistance to individuals who are elderly, disabled, or recovering from an illness or injury. Services may include companionship, personal care, meal preparation, transportation, and light housekeeping.
You can start your own home care business, or work as part of a larger healthcare organization.
For those who wish to work in a larger healthcare organization. Start earning today by clicking on some of the organizations below.
According to talent there is an average wage of $33,161 per year for home health aides in the USA, or $15.94 per hour for caregivers. Most experienced workers earn up to $79,768 per year, while entry level positions start at $28,275 per year.
28. Transcription Service
Transcription service involves converting audio or video recordings into written text. It is used in various industries such as legal, medical, media, and research for documentation and archiving purposes.
Transcription services can operate as a standalone business, work as a freelancer, or offer transcription services as part of a larger company. They can charge clients an hourly rate, a flat fee, or per audio minute.
If you plan to start a transcription business, you should get training in transcription, invest in a computer and transcription software, and build a client base. Make use of freelance websites, local newspapers, and social media to reach potential clients.
29. App Development
App development involves designing, building, and maintaining software applications for mobile devices, desktop computers, and the web. It includes creating user interfaces, writing code, testing, and launching the app in app stores.
App development businesses can operate as a software development company, work as a freelancer, or offer app development services as part of a larger technology company.
Simply click on the below links if you are interested in working as a freelancer.
30. Medical courier service
A Medical Courier Service provides transportation for medical specimens, supplies, and equipment between healthcare facilities, laboratories, and patients. The service may include the use of specially equipped vehicles, temperature-controlled containers, and GPS tracking to ensure secure and timely delivery. Medical courier services may also offer additional services such as pick-up and delivery of medical records and supplies, and waste disposal.
The total revenue per year will depend on the number of deliveries made, the fees charged, and the scale of the business. It can range from a few thousand dollars to millions of dollars, depending on the size of the market served and the level of demand for the services offered.
31. Start a Blog
You can start a blog that covers a specific niche or topic and provides valuable information, insights, and entertainment to its readers. To monetize a blog, one can use advertising networks, sell products or services, or offer premium content to subscribers. The blog can be run by an individual or a team and can cover a wide range of subjects, including lifestyle, technology, travel, food, and more.
The blog can generate revenue through advertising, sponsored content, affiliate marketing, and the sale of digital products such as e-books, courses, and webinars.
According to RYROB a new blogger can  $30k – $50k in the first year of blogging.
32. Teaching Online Courses
An online platform such as skillshare, freelancer, upwork etc that offers a variety of courses taught by experienced instructors, covering a wide range of subjects.This can include live virtual classes, pre-recorded videos, and interactive materials. Online courses can cover a wide range of subjects and skill levels, from basic skills training to advanced professional development The courses can be taken by students from anywhere in the world, at their own pace, and on their own schedule.
The business can generate revenue through course fees, advertising, and partnerships with educational institutions. The platform can also offer premium features such as personalized support and certification for a fee.
The total revenue per year will depend on the number of courses offered, the number of students enrolled, and the fees charged. It can range from a few thousand dollars to millions, depending on the scale of the business.
33. Online bookkeeping
Online Bookkeeping is a service that provides small businesses and individuals with virtual bookkeeping and accounting support. The service includes tracking financial transactions, reconciling bank and credit card statements, preparing financial statements, and providing ongoing financial analysis and reporting. The use of cloud-based software and virtual communication tools allows the bookkeeping to be done remotely, making it convenient and accessible for clients.
Estimated Annual Revenue: $50k – $150k depending on the number of clients, hourly rates, and services offered.
34. T-shirt printing
This business specializes in customizing t-shirts with designs, logos, and images for individuals and organizations. High-quality printing techniques, such as screen printing, heat transfer, or digital printing, are used to produce durable and long-lasting designs. A range of t-shirt styles, colors, and sizes are available to accommodate different tastes and needs.
Estimated Annual Revenue: $50k – $200k depending on the number of clients, printing costs, and services offered.
35. Pet Care Services
Pet Care Services is a business that provides professional care and attention to pets when their owners are unavailable. The services offered may include dog walking, pet sitting, feeding, and providing companionship. The business may also offer overnight stays, training, and grooming services. Pet Care Services can provide peace of mind to pet owners who are away from home, knowing that their pets are being well-cared for.
According to Common thread there is a growing market for pet care at the global level, rising from $245 billion in 2021 to $261 billion by 2022.
How to Choose a Business Idea
First, make sure there's a real need for the business or idea you want to start.
Approximately 40% of small businesses fail because there is no market need for their product or service, so don't become one of those businesses.
Make sure there is a need for the business you wish to start.
The other task you should keep in mind during the early stages of your startup is the writing of a business plan. You'll need a business plan to get funding and stay on track, so the earlier you write it, the better.
Related article: How to come up with a Great Business Idea 
Bottom Line
The opportunities for business owners continue to grow in all sectors of the economy. Wise Business Plans remains committed to servicing the professionals that author these ventures, developing winning business plans that aid them in the achievement of their long-term business goals.
When the time comes to realize success in any sector or industry, turn to the professionals at Wise Business Plans for all of your strategy development needs.