Top 53 Non Profit Business Ideas
By
Bilal
Last Updated on -
Nonprofits are organizations that seek to benefit the public by pursuing social causes. These organizations do not conduct business for profit, unlike not-for-profit companies, which are not required to pursue public benefits. It differs from a not-for-profit company in that it has no public benefit obligation.
By contrast, a for-profit company aims to generate revenue. Investors, owners, and shareholders make money in this case. Another difference between nonprofits and for-profits is that nonprofits must have a board of directors, whereas for-profit businesses do not.
There are many options available to people who want to start their own non-profit organization. Below is a list of nonprofit business ideas for people who want to work in the field of charity.
53 Best Non-Profit Business Ideas You Can Start Today
1. Battle of the Bands
A charity concert organized by local bands can be extremely profitable. Having influencers on the judging panel, like popular radio hosts and local celebrities, can also be a great way to get people interested in your show. Both performers and attendees pay a registration fee.
2. Teen Mentoring Programs
It can be very beneficial for society to have non-profit organizations for teenagers to help them develop business ideas. Schools might set up teen mentorship programs.
Financial assistance should be available to deserving students.
3. Against Social Vices Campaigns
Create a nonprofit organization that deals with the issues of racism, violence, child abuse, etc. Develop campaigns to address these issues, and support those who have been victimized.
4. Art Show
An artist can showcase their work in a mind-blowing way if he or she creates a platform. 
The festival invites local artists and supporters to pay a nominal fee to show off their work, while attendees can pay a fee to browse the collection. 
In the event of a charity auction, artists may choose to sell their pieces.
5. Teaching Cooking
People are busy, and they don't have time to search for healthy recipes. For those who love to cook, there are many nonprofit ideas available.
If you're a foodie, you can start a nonprofit dedicated to teaching people how to cook healthy meals without spending a lot of money.
Your organization can offer a variety of in-person and online resources, including classes and individual instruction, to help more people in the community access healthy food.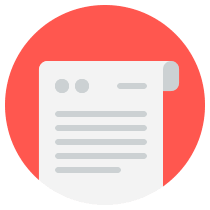 Ready to start a nonprofit?
Save time and money by using Wise Business Plans Business Formation Services.
6. Fundraising Consultants
It is possible to start a nonprofit business collecting funds for charities if you have good financial and sales abilities. But you will first need to establish alliances with local or national charities to represent them.
7. Professional Consultant
An entrepreneur might consider establishing a charity in a profession with which he or she is familiar, such as the American Medical Association, in order to serve the industry.
In addition to promoting trade, it would educate the public and support local artisans in a home industry such as carpentry.
8. Homeless Shelters
It will be one of the most rewarding experiences of your life to construct a shelter for the homeless and to witness their joy.
You can work with homeless shelter NGOs or you can start a homeless shelter yourself. You will need licenses and permits for operating a shelter home. 
9. Distribute Leftover Food
There is a charity non-profit business ideas model that most people have never heard of, but it is a very important one. Food is collected and distributed from restaurants and motels that are no longer serving food to help those in need.
All you need is a delivery van and some employees to collect and deliver food from these locations regularly. By doing so, a large amount of food will not be thrown away every day.
Starting a non-profit business is never too late if you truly want to make a difference.
10. The Localympics
You can create a successful event by asking locals to fundraise a minimum amount, which helps you reach a collective goal.
11. Rental Tools Operation
A marketing strategy and power tools are all you need to start this business. A delivery truck and a cell phone are all you need to get started taking rental inquiries.
You can rent these tools to contractors or private owners. You can do this from the comfort of your own home.
12. Donate for Talent
By using this quick business idea, crowds can source talent and stage talent shows. In addition to an entry fee, supporters can donate to cast votes for the winning numbers of different categories.
People are always interested in seeing the display of talents and vices, whatever you think about it.
13. Mental health resources
Although the pandemic has highlighted the importance of mental health, not everyone has gotten treatment. According to an estimate, 24% of adults with mental illnesses do not receive treatment for their condition. It is possible for your nonprofit organization to improve access to mental health care.
It is also possible to raise money to support people with mental illnesses and host events to raise community awareness. Your organization can be dedicated to something as simple as reducing public stigma.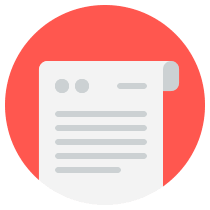 Need a nonprofit business plan?
You need a business plan if you want to start or run a successful nonprofit business. Hire our MBA non profit business plan writer to make a winning plan.
14. Gaming for Good
You can start a non-profit organization that encourages gamers to become involved in charity and gain prominence. Gamers can participate in a marathon to raise money. You can start a non-profit organization that brings gamers together to raise money.
You can live stream the event to reach a larger audience, and viewers can donate so that challenges can be submitted, or other entertainment requests can be made.
15. Online Earning Programs for the Unemployed
Increasing unemployment has changed internet incomes. If you have the skills and desire to help others, consider starting a philanthropic enterprise.
Teach people the skills and put them to work for themselves and their families.
16. Organizing House Party
Organize a charitable house party around a particular holiday or pop culture event and invite supporters and their friends and family to it. This business idea can grant you enough fame and fulfillment.
 If you offer different sponsorship levels prizes, like discounted tickets to your next event or other unique party favors, you can incentivize donations.
ProTip: It's necessary to have a business plan if you want to start a party organizing business. To help you write your own plan, download our free business plan sample pdf.
17. Culinary Competitions
A nonprofit business idea like this can bring talented but needy people together to demonstrate their culinary abilities. Arrange a competition in which participants will cook their favorite dishes, and people will pay to taste them.
By doing this, people will be more inclined to help and their attention will be drawn to the cause.
18. Roller Race
A roller-skating marathon can be a fun alternative to the usual 5K run or walk. Participants can raise money for helmets, rollers, hoverboards, and knee pads in addition to entry fees.
19. Healthcare Advocacy
There are many communities throughout the country that lack access to quality health care. If you have experience in this vital industry, you may be able to start a business to help improve health care for underrepresented communities.
‌‌The mission of your company could be to improve the level of care people receive and to eliminate health care disparities.
20. Tree Plantation
It is probably one of the savviest non-profit business ideas of our time. Our mother earth has gone through so many environmental changes because of deforestation and rapid industrialization.
Why not fill our world with oxygen by planting trees?
21. Food Pastries
It is possible to use donations to raise money for food banks in low-income areas and underserved areas. A local storage facility and reliable transportation are required to get started.
In order to get started, you'll need a local storage facility and a reliable transportation system.
22. Quiz bowl
Start a non-profit organization that hosts a "quiz night" and charges the attendees an entrance fee. Group people into teams to see who can earn bragging rights and raise the most money!
23. Helping the homeless
There will be an estimated 580,466 homeless people in the United States by 2020. Many shelters and other organizations are available to help, but many people still need them.
You can raise funds for existing shelters and provide them with resources if you do not have the resources to start your own shelter.
24. Language Training
Since it is not their first language, every immigrant is eager to learn English. Arrange free or somewhat paid evening classes so everyone can take part.
You don't have to spend a lot of money to start this business, and you can arrange classes at your place as well if you have enough space.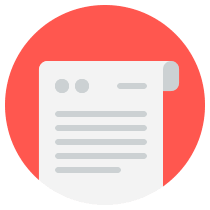 Not Sure where to start a Non Profit?
25. Organizing a Give it up show
Ask fundraisers to give up a daily beverage or meal in favor of donating the money to a worthwhile cause in order to demonstrate how a small donation can make all the difference.
Intensify the appeal by asking supporters to participate for a certain number of days or to meet a personal fundraising goal.
26. Promote Arts
You may want to consider starting a nonprofit business that promotes the arts, among many other nonprofit business ideas. The funds can be used to fund local schools and museums so that music classes, art shows, and exhibitions can be arranged for economically challenged talents.
In general, funding for the arts can be provided to all local schools and museums.
27. Temporary Companions
People suffering from depression and anxiety disorders can benefit from this service. We would recommend senior citizens take advantage of this service if they want company.
A nonprofit business like this can provide temporary companions who can walk with you, listen to your thoughts, encourage you, or prepare a meal for you.
28. Scavenger Hunt
For career-focused individuals, picking up trash can be a very profitable business idea in the nonprofit industry. You can arrange a scavenger hunt and send participants around town.
Charge a registration fee and provide extra tips and hints for different donation amounts.
29. Assisting the Disabled
The disabled are reviled and mocked in virtually every society. You can aid disabled employees by establishing a non-profit organization within your company.
This non-profit organization will empower them with knowledge and skills so that they can contribute to society in a positive way.
30. Breakfast in Bed
This business idea involves soliciting local businesses to donate breakfast food, arranging for supporters and their networks to place orders, and delivering the goods.
Patrons will pay or donate cash and materials in exchange.
31. Free Medicines
The world we live in is full of needy people that cannot afford expensive medicines. A drop box outside chemist shops can be set up so that people can drop off used and broken medicine strips.
The chemists will then check for expiration and distribute them free to the needy.
32. Graffiti Removal 
Graffiti is a common occurrence in both urban and rural areas. Getting rid of it off the walls can improve the aesthetics and health of the area.
You can remove graffiti on a shoestring if you don't have a lot of money. You'll need a powerful washer and sandblaster to accomplish this task.
33. Social Functions for Strangers
Many people feel anxious when meeting and socializing with strangers in a bar, church, or wedding reception.
Nonprofit organizations can organize social functions for strangers where they can meet and discuss social, and political ideas. Separate functions can also be held for people with the same interests.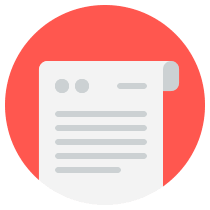 Ready to start a nonprofit?
Save time and money by using Wise Business Plans Business Formation Services.
34. Hosting sales Charity events
It is possible to raise money for charity by collecting barely used clothes and artifacts and holding a weekend auction. Share your pictures on social media beforehand.
It is common for people to confuse this business idea with an auction event, but instead of an auction event, you have to buy the products that would be sold at a specific price.
35. Creating a television inner master Chef
It is a good idea to incorporate cooking reality TV into your non-profit business and create a landmark. Try gathering supporters and foodies for a friendly culinary event.
Contestants will create their best dishes with specific ingredients, or other criteria, and people will have to pay to taste and vote.
As a result of such non-profit businesses, people are more likely to help the needy and less privileged since they attract attention and an audience.
36. Food Banks
A food bank is a place where poor and underprivileged communities can obtain grocery items. Funds can be collected through donations.
A local storage facility as well as an efficient transportation system are essential.
37. Companions for a limited time only
It may be beneficial to individuals who are lonely, depressed, or anxious. These kinds of charities can provide temporary companionships, such as walking with you, listening to your thoughts, offering encouragement, or even preparing meals for you. It is a good idea for the elderly to use this type of service.
38. Opening animal adoption organization
It is the goal of these groups to find appropriate homes for unwanted, abandoned, abused, or stray pets.
A large number of business groups are founded and run by volunteers, who take the animals into their homes and train, play, handle medical problems, and deal with behavior problems until a suitable permanent home can be found for them.
It is common for animal adoption services to arrange a home visit before any new pet can be adopted, or even to drop off the newly adopted pet.
39. Remodeling houses for people with disabilities
There are approximately 13% of Americans live with a disability. Many people with disabilities need to remodel their homes to accommodate their needs, but not all of them have the time or money to do so.
You could start a company to help people remodel their homes to better suit their needs. If you aren't handy, you could start a charity to raise money for these renovations.
40. Film fundraising
It's a great business idea to start up a non-profit that hosts film festivals. You can even turn it into a contest, where attendees can vote for their favorite films for $5.
41. Portable Storage Service
You can use a portable storage service to store things. To get started, buy a quality commercial-grade power tool, design an information brochure with tool descriptions, and indicate rental fees. Construction and renovation companies can receive the rental price list.
If the tool is in stock, you can advertise that it will be delivered within an hour to the job site. With the assistance of a cellular phone for incoming rental inquiries, the entire business can be conducted from a delivery truck.
42. Charity Casino Organizer
If you would like to start and operate a charity casino business, you have two options available. The first option is to simply hire casino equipment for charities to use at their events.
It is also possible to fully organize the charity casino event, provide the equipment, provide dealers and staff to run it, and provide the venue.
It will be less expensive to establish the business in the first option, but the amount of revenue the business can generate will also be less in the second option.
43. Non-Alcoholic Clubs
There are many benefits to setting up a non-drinking club for your friends. Fewer government regulations and a clear purpose to make the world a better and happier place will require fewer investments in the long run.
44. Eldercare
Aging people may not receive the best care, especially if they do not have children or other family members looking after them.
People aged 65+ currently make up about 17% of the American population.
‌‌The community could benefit from several nonprofit ideas. You could deploy volunteers to visit elders and take them to appointments. Or you could initiate an organization that raises funds for better elder care.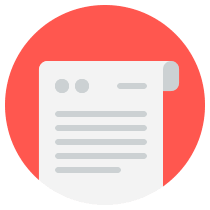 Need a nonprofit business plan?
You need a business plan if you want to start or run a successful nonprofit business. Hire our MBA non profit business plan writer to make a winning plan.
45. Scavenger Hunt
If you are career-focused, picking out trash can be a lucrative business idea in the nonprofit industry. All you need to do is organize a scavenger hunt and send participants around town.
Charge a registration fee and offer additional tips and hints for different donation amounts.
46. Education for the poor
Despite the fact that education is discounted, not everyone can afford it. Many people have difficulty getting money to buy food, let alone get a quality education.
Starting a non-profit that raises money to sponsor such people's education is a good way to ensure poverty does not rob them of quality education. You can also start your own school that offers free, high-quality education.
47. Health Care Practice
The campaign could be aimed at exposing improper health practices. Self-medication, self-diagnosis, drug abuse, and visiting unauthorized medical personnel are examples of such behavior.
You can also advocate for more health care centers in areas that lack them.
48. Food Waste Reduction
It's not surprising that your nonprofit organization could focus on this area when we waste around 30–50 percent of the food we produce in the US. In order to change work processes and attitudes, awareness must be raised as well as relentless campaigning.
Furthermore, you might want to fundraise for the purpose of 're-routing' some of the food waste you have highlighted. For instance, you could redirect it to homeless or food poverty causes.
This allows you to help a variety of worthwhile causes at once. While it is a big undertaking, it will also be rewarding.
49. Upcycled Clothes
If you know how to work with textiles or fabrics, this business idea will appeal to you. The majority of clothes donated to charity organizations need to be recycled.
You could start an organization that recycles old clothes and distributes them to the less fortunate. This will have a positive impact on the environment as well as reduce textile waste.
50. Host Marathons
This is an excellent fundraising idea and a nonprofit business idea at the same time. You can run a marathon for prizes with excellent advertising and attract more and more investors to your cause.
You can start a non-profit business at any age if you have passion and skills. We hope you find these non-profit business ideas useful. Pick one or more and get started!
51. Humanitarian and Disaster Relief
We still deal with humanitarian crises, such as wars and famines around the world. What's more, a 'fragility multiplier' like COVID-19 could increase the need for such relief.
52. Fun Sports Club
Sports clubs can be set up that encourage people to stay fit and develop valuable social skills. Young minds could join in freely to take part in sports.
In addition, you could organize friendly competitions like marathons, football, volleyball, tennis, etc. In such competitions, highly-placed philanthropists can sponsor the event in order to raise money to reward participants and fund the organization.
53. Climate Change
There is a growing climate crisis. If you have the right infrastructure in place, you can highlight this nonprofit fundraising idea and raise funds to spread the message. In order to succeed, the cause needs a multifaceted approach.
For example, you may wish to raise awareness, but also help people like businesses to reduce their carbon footprints. To accomplish this, however, you will need money – you will have to raise money
ProTip: A perfect business plan is essential to start a non-profit businesses. You can write your own business plan by following our proven business plan examples pdf.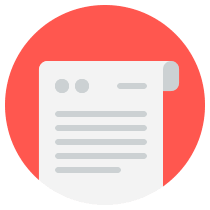 Not Sure where to start a Non Profit?
Tags:
Business Ideas