50 Best Business Ideas for Couples in (2023)
By
Bilal
Last Updated on -
Some couples may not consider starting a business together a good idea, but for others, it may be the perfect opportunity.
The fact is, working with your partner can distract you from your business or strain your relationship, but it can also bring you closer while doubling your passion for success. 
If you and your partner handle conflict well and motivate each other, you might consider starting a business together.
Starting a Business as a Couple has Many Advantages
In a marriage, there's always the fear of boredom, which is totally understandable. After many years of the same routine, you might find that the romance that once burned so bright years ago has dimmed.
Some couples find that starting their own business together is just what they need to rekindle their marriage's spark. 
You'll have ups and downs in the initial stages, but you'll have someone by your side through the failures and successes.
Top 50 Small Business ideas for Couples (Husband & Wife)
You can start a profitable business with a two-person team. Whether you're looking for a new idea or one that requires little investment, we have you covered.
1. Food Truck
Having a food truck is much more manageable than opening a restaurant, especially for a couple.
There are two good reasons why chefs and food lovers alike flock to food trucks: freedom and affordability. A food truck's limited physical space makes it easy to keep overhead costs low and creativity high.
Food trucks are hugely popular at carnivals, street fairs, and other fun events. They offer fried potatoes on sticks, but that concept won't keep an entire restaurant afloat.
There were about 5970 food trucks in 2018. Give or take, a food truck is a stable business.
Helpful Resources:
2. Coffee Shop
It is predicted that the coffee industry will grow rapidly, and it is expected to reach a total revenue worth of USD 155.64 billion by the year 2023. You don't have to fear stagnation.
To create a place that you can both take pride in, you can design an environment unique to you and your partner, making your working hours and menu unique to you.
Small to medium-sized coffee shops can earn between $60,000 and $160,000 per year. An owner's salary is usually between 2% and 6% of the restaurant's sales.
Pro Tip: If you are looking to start a coffee shop business you need a coffee shop business plan:

Helpful Resources:
3. Consultant
If you have expertise in a field like business, education, law, regulatory compliance, human resources, marketing (and public relations), finance, health care, engineering, science, or security (electronic or physical), you may be able to start a consultancy business as a couple.
A great business idea with low investment would be to provide consultancy services based on your expertise and skills.
A brand new consultant may charge closer to $50 or $75 per hour. You may charge $150 or even $200 per hour with 20 years of experience.
Helpful Resources:
4. Phone Case Business
The demand for mobile covers will never go away as people love them and on the other hand it's a great business opportunity for couples.
Selling custom phone cases doesn't need much investment. You can do it in your spare time.
Minimum startup costs for a phone case business are $12. Maximum startup costs are $27,209.
5. Instagram Marketing
A great business for couples can be to build a presence on Instagram to market products and to build awareness about their target audience.
You can make money with affiliate marketing as people will pay you for talking about their products. Instagram marketing is also called influencer marketing.
Instagram advertising costs on average between $0.20 and $6.70, depending on the bidding model. The cost-per-click, or CPC, ranges from $0.20 to $2. Advertisers pay $6.70 per 1000 impressions for CPM, or cost-per-impression.
6. House-Flipping Business
You can start a house-flipping business by buying homes for an affordable price, repairing them to resell them for a profit.
By brainstorming ideas and cultivating ingenuity with your loved ones, you can earn income from your remodeling and selling skills. You can inspire each other through these projects.
Minimum startup costs for a property flipping business are $62 and maximum startup costs are $35,923.
7. Meal Delivery Services
A meal delivery service business may be right for you if you and your partner love cooking. People are always looking to save time, and delivering fresh, healthy meals to their door is one of the easiest ways to do so.
If you want to sell meals piecemeal, you can use subscription-based models. Target busy professionals who want delicious, healthy, and convenient meals delivered to their doorsteps every day.
The reason you should focus on meal delivery services is that 27% of internet users purchased meal kits online in 2016. As that number continues to grow, you can leverage your own food business to take advantage of this demand.
Make sure you research your competitors and think of a way to make your business stand out.
The startup costs of starting a food delivery business can range from $3,000 to $25,000.
8. Greeting Card Making
Nowadays, greeting cards are a multibillion-dollar business. Every occasion, such as birthdays and anniversaries, requires greeting cards.
The startup costs are low, ranging between $2,000 and $10,000. It is possible to operate a greeting card business part-time or online.
9. Start a Blog/Vlog
Depending on your creativity, you and your partner can start a blog/vlog together.
You can choose from a wide variety of blogging options, including food blogs, travel blogs, lifestyle blogs, fashion blogs, sports blogs, fitness blogs, movie review blogs, etc.
It is possible to write your thoughts and have your readers comprehend certain topics or you can create video content that your audience might enjoy. Nowadays, vlogging is quite popular.
Starting a blog and making money with it takes time. If you can give it some time like 6-8 months, it can add greatly to your income.
The cost of starting a blog is difficult to pinpoint. The average cost of setting up a blog is between $50 and $200. Afterwards, your monthly costs should be between $20 and $60.
10. Pest Control Business
Local authorities need a proper license and clearance to enact this type of business. As it involves a potentially toxic and harmful substance, one is advised to take precautions before entering these fields.
Starting a pest control business can cost $10,000 to $50,000. You will spend less if you operate from home and already own a vehicle.
11. Landscape and Garden Consultancy
Do you and your partner have a talent for gardening? Take it on the road, and help others do the same. There are plenty of people who are willing to pay for advice on how to turn their backyard into a paradise.
You can help homeowners create an environmentally friendly backyard by installing rain gardens, barrels, and compost piles. As people become increasingly mindful of their environmental footprint, these types of services are becoming popular.
In most cases, a full-color, scaled landscape design plan can cost anywhere from $800 – $5,000, depending on a variety of variables. Landscape designers typically charge between $150 and $500 for their initial consultations
Pro Tip: If you are looking to start a landscape business, you will need a business plan as a roadmap to success. Writing a business plan is easy with a lender proven lawn care business plan template.
12. Face Painting
Artists are ideal for this business. You need a couple with artistic abilities and a passion for art to make clients go crazy over your creativity. This is a fast-growing business that offers a great income opportunity for couples. However, this is sporadic income as there is no consistent demand.
In general, people allocate about 2 hours to face painting, which typically costs $150-$200. The price will vary based on your location, how many faces need to be painted, and how detailed the art should be.
13. Virtual Assistant
If you stay at home with your partner, starting a virtual assistant services is the best thing you can do. You can either take on fixed clients or work on an hourly basis.
The average virtual assistant in the U.S. costs $60 per hour, according to the VA Handbook
14. Farmers Market Stall
Keep your culinary aspirations small and open up a stall at your local farmers market if opening a coffee shop or food truck feels too big right now.
You can test out your products and get feedback from customers by renting a space at your local farmers' market.
It can be a really fun and simple business to start together as a couple and will be a profitable way to spice up your weekends.
Fees for farmer's markets can range from $100 to $600 per season. More popular farmer's markets charge more.
15. T-Shirt Printing
An interesting business for couples. As one of them has little knowledge of design, the other can handle online marketing while the other handles the design part.
If you plan to distribute or sell them, it is highly inefficient. You'll pay between $5-10 per shirt if you buy 50 or more, and closer to $5 if you order 100 or more.
Pro Tip: Writing a business plan is the first step in starting or expanding a t-shirt business. Download t shirt business plan template to make a perfect one for you.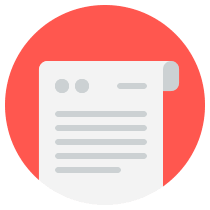 Want to start a business?
You need a business plan to run a successful business. Hire our top-rated business plan writers and consultants with 12+ years in business planning over 400 industries.
16. Travel Products and Services
It's no wonder nearly everyone you know has caught the travel bug with flight prices dropping and Instagram inspiration flowing. 
If you have it too, you may want to consider turning your love of travel into a business. You can start a bed and breakfast with a couple of friends.
Especially when you consider the fact that hotel bookings in the United States grew from $116 billion to $185 billion between 2009 and 2017.
17. Online reseller
It's possible you enjoy shopping together as a couple. You might consider becoming an online reseller if you enjoy looking through garage sales and thrift stores and know a lot about antiques and vintage items, as sometimes you find valuable items that can be resold in a niche market.
A potential shopper may be attracted to antiques, old toys, or comic books, especially if they are online.
Helpful Resources: 
18. Photography Business
The best way to start a photography business is to take the perfect shots for couples. If you know how to capture the best shots on any occasion, you'll have a great business opportunity.
A photographer's hourly rate can range from $100 to $250, depending on their skill level. 
An event photographer charges $150 to $250 per hour with a 2-hour minimum, while a wedding photographer costs $1,000 to $3,000 for six hours.
Pro Tip: You need a business plan to start a photography business. You can use a photography business plan template to figure out what elements go into a good photography business plan.
19. House Sitting
The business isn't traditional in the sense of the word, but if you decide to pursue it, you will have the opportunity to live in a variety of exciting locations around your town, city, or the world completely free of charge.
House sitting is a completely profit-driven business as a couple because all you're paying for is gas to get to the house (and sometimes not even that).
A salary is also determined by the number of tasks assigned and the geographical location. The pay ranges from $25 to $50 per day. If you live-in or care for pets, you can usually charge more.
20. Cake Shop
When married couples are looking for retail business options, running a food retail business is one of the best ideas. 
You can start a cake shop business as a franchise business partner of a reputable brand, but its overall success depends a lot on its location.
The startup cost of a bakery ranges from $10,000 to $50,000. Bakeries typically have fewer employees, seating, and inventory needs than restaurants, which makes them cheaper to open.
Helpful Resources: 
21. Office Food Delivery
The food sector is a huge market that could be catered to, and there is always a need for it. This is a golden opportunity not to be missed by couples who are seeking home-based food ventures.
Consumers have become accustomed to paying delivery fees for convenience. The average delivery fee on Uber Eats was $1.89, $2.76 on DoorDash, $3.26 on Grubhub, and $3.45 on Postmates, according to our research.
22. Handmade Jewelry Business
If making handmade jewelry is something that drives you, this surely can be something that can pay you for what you love doing.
To start a jewelry business you just need raw material supplies, and a blend of marketing and operations. It is a great way for couples to start jewellery manufacturing business.
Starting a handmade jewelry business costs $3,285 – $16,300, including set-up costs, legal business registrations, logo design and social media.  
ProTip: A business plan will help you get funding to start a handmade jewelry business. For assistance in writing your own business plan, you may download our business plan pdf.
23. E-commerce Retailer
Crafty couples with a passion for DIY projects can launch a  business on Etsy or Zibbet. Both of you can handle marketing, and the other customer service, and fill orders. 
In addition to making money, e-commerce allows you and your partner to be creative together. What's better than turning a profit and having fun!
For less than $1,000, you can launch a complete ecommerce site. A $100 investment can get you started in some cases, especially if you're willing to rely on free resources.
Helpful Resources: 
24. Home-Based Garment Business
This is a great business opportunity for home-based products that can be sold anywhere around the world. It's also quite lucrative since all major garment companies used to operate from their homes.
A small clothing line will need $500 to start, a medium-sized clothing line will need $1,000 to $5,000, and a large clothing line will need $25,000 to $50,000 upfront.
25. Courier Service
In order to start a successful courier business, a couple needs reliable transportation and a mobile phone.
Once you think about it, it makes sense; you're gonna need transport to pick up and drop off your packages, and a cell phone for coordination with your partner and customers.
The cost of a 15 minute delivery is $11.25. Some couriers charge by the mile, especially for longer deliveries. If you are using a car, it is $1.50 per mile, but if you need a pickup or van, it is $2.00 per mile.  
26. Internet Café
The internet has become one of the necessities of life, whether one lives in a remote or urban area. Those who don't own a computer or laptop, need a cyber cafe. 
You can open a cyber cafe or internet cafe and start making money with it. 
You can profit from an internet cafe business if you price it correctly. When you operate a co-working space, you will typically charge between $175 and $400 for a monthly subscription. Users pay between $3 to $8 for each hour of internet usage.
27. Wholesale and Retail
Having a shop in a good location is another great venture where being a couple makes it easy to divide labour. 
To begin, both of you would need to have a shop together. A person would have to stay at the shop, while the other would buy the products elsewhere at a lower price, and later sell them in your own store.
Start-up costs for wholesale businesses are $62 at the minimum and $60032 at the maximum
28. Home Cleaning Service
Cleansing the house can be low on the priority list for working parents who work long hours. You can offer your time on weekends and evenings to these families, helping them clean their houses.
You'll be able to accomplish these tasks twice as quickly if you work together with your partner.
In the United States, the average cost of house cleaning is $90 to $150 per hour, and the average national hourly rate is $25 to $90.  
Pro Tip: A business plan is essential to starting a successful home cleaning business. Using the cleaning service business plan template, you can make the right plan on your own.
29. Barber Shop
For couples looking to start a retail business in the beauty industry, opening a barbershop can be a great opportunity. However, opening a barbershop requires you to obtain necessary training and licenses, along with upfront investment.
Startup costs for barber shops can range from $80,000 to $200,000, depending on your location and the size of your business.
Pro Tip: A business plan is essential to starting a successful barber shop. Using the hair salon business plan template, you can make the right plan on your own.
30. Co-Authoring a Book
When you're in a creative relationship with a lot of ideas, writing them down is a great business venture, but it can also be stressful that's when it helps to have a partner who can share the load with you.
Once the book is written, it still needs to be published and promoted before you can earn money. If you decide on the plot together, you could bond over the countless hours it will take to come up with the details.
If you have a certain skill set, a couple can certainly make money together in the mobile repairing business. Normally, cellphone repair falls under the electronic sector.
According to the USA Small Business Administration, most microbusinesses cost around $3,000 to start, while most home-based franchises cost between $2,000 and $5,000.  
31. Forex Trading
Forex's operation is quite sophisticated. It is based on speculation. Buying currency at a low price and trading it off at a higher price. Better your speculation, the higher your return
The minimum investment to start day trading forex is $100, but that will limit your earnings. A forex trade should not use more than 1% of your account balance.
ProTip: The first step in starting a forex trading business is to create a business plan. As an inspiration, you can download our proven sample business plan pdf.
32. Jam Jelly Making
Starting a jam jelly business is something that you would enjoy. Although the market is full of competitors, people prefer homemade products for day-to-day use.
Starting a business of jams and jellies from home will cost you around $10000 – $15,000.  
33. Catering Company  
You and your partner may want to consider starting your own catering business if you and your partner fall into the latter category – and are good cooks. Look at some trending catering business ideas.
Some couples fight over who should cook dinner but others enjoy preparing a meal together. As the resident gourmand preps most of the food, the other is a customer service representative and sous chef.
In order to start a catering business, you should budget $10,000 to $50,000 in startup costs. Consider your equipment, transportation, and marketing needs.  
Pro Tip: A business plan is essential to starting a successful catering business. Using the catering business plan template, you can make the right plan on your own.
34. Jet Ski Rental
You can start a Jet Ski rental business if you live near the sea. A Jet Ski rental business is the simplest and most reliable business, to begin with. It requires a modest investment and some space to keep the skis safe at night.
There are many factors that determine the cost of starting a jet ski business, but it typically ranges from $20,000 to $100,000.
35. Subscription Business
If you're looking for a business idea that ensures regular and recurring income, then the subscription business idea would be the best choice. 
A subscription service, product, or information may be used by the customer on a regular basis, but first, you should provide free services, then charge a subscription fee once your customer starts liking your service. 
For example, if you are interested in movies, dramas, and all of that, you could create a website that offers free downloads of them and charges a subscription fee after a while.
Starting a subscription box business costs as little as $12. Starting a subscription box business costs as much as $27,219. 
36. Bed and Breakfast
A B&B works best when you already live in a picturesque house with enough rooms to accommodate many guests. 
While letting strangers into your home might not seem appealing, the profits you stand to make make it well worth the investment. 
Due to their affordability and a better standard of rooms, bed and breakfasts are typically more popular than hotels and motels, so you'll never run out of clients.
The cost of starting a bed and breakfast business is approximately $200,000 initially and $5,500 per month after that. 
37. Data Entry
One of the best business ideas for couples is data entry. Being able to work from home gives you more flexibility. 
Data entry is a common way for companies to make money, so you might want to offer this to your clients.
 How profitable is a data entry business? Profit margins can be high in a data entry business. However, it all depends on how quickly you complete the task. The profit margins of startups with little experience may be as low as 5%.
In the case of a data entry service, the minimum startup costs are $62. The maximum startup costs are $23,269.
38. Marital Counseling
It is possible to argue that a couple can help other couples with their issues with a dash of compassion, a drive to help, and a lifetime of marriage experience, but before you and your partner can be approved as marriage counsellors, both of you will need to be properly licensed and trained.
It is a great benefit to run a marriage counselling business with a couple if you have these qualifications since you will be able to serve a larger number of clients than you would be able to otherwise, dividing them between you to avoid overwork.
There is a minimum startup cost of $62 for a marriage counseling and therapy business.
39. Gifting Business
Gifts never fail to delight us. We all absolutely love receiving gifts from others. No matter which gift we receive, we toss it with joy without a doubt. 
Gifts are for every season, whether Valentine's day or someone's birthday. As gifting is on the rise, it is an excellent business to start for couples. However, creative skills would certainly be put to the test in such businesses. As a result, the couple should be creative.
There is a minimum startup cost of $12 for an online gift shop business and a maximum startup cost of $37876 for an online gift shop business.
40. Wedding Products and Services
The average wedding costs over $30,000. This leaves plenty of opportunities for you and your partner to find your niche in this market.
There are a lot of business opportunities in the wedding industry, so there is a good chance that you and your partner can find something that matches both of your interests. 
You can start a wedding venue, design dresses and other formalwear, start a wedding planning business, bake the cake, or any number of other businesses related to food, florals, music, stationery, etc.
41. Online Educational Resources
You can start an online education business by selling online courses, e-guides, instruction manuals, advice books, or virtual tutoring sessions. 
Your costs will be kept to a minimum while your business grows. This is a low-investment business idea for a couple. 
Videos and lesson plans can be customized, and you can also offer a variety of online courses. In one case, the educational resources can be created, while in another case, business development, accounting, and marketing are handled.
The cost of self-directed courses at level one and level two can be as low as $9.99, or as high as $499 if you plan to achieve certification. 
42. Digital Printing Business
Digital printing has emerged as one of the most vibrant sectors of advertising and media. There are tons of opportunities to enter the industry and form a high-profit-making company.
Digital printing businesses have a minimum startup cost of $62 and a maximum startup cost of $35,923. 
Related Article:
43. Bakery Shop
There have been many hard times during Covid-19, but there have also been exciting opportunities. The baking craze has ramped up during this pandemic. If you also enjoy baking, this option is also a great option. It is possible to start with home baking and gradually build it into a physical business. You can sell your products via social media or networks.
The startup cost of a bakery ranges from $10,000 to $50,000. For most bakery businesses, this is lower than the average opening cost of a restaurant, primarily due to the reduced need for employees, seating, and inventory.
Helpful Resources: 
44. Bungee Jumping
The business falls into the adventure sports category. For couples who are comfortable working outdoors, this is a great opportunity. The couple can take care of the operation, while others handle marketing. Listed as a remarkable business idea by a couple.
Startup bungee jumping businesses typically require an investment of at least $10,000 and at most $50,000. 
Bonus Tip: Grab a bunch of new Outdoor Business Ideas.
45. Lavender Farming
Considering that both of you admire farming, why not start a lavender farming business? It can be a highly profitable business that requires some basic farming equipment and a piece of land.
Getting started might cost you about $3,000 per acre. You may need to amend the soil and install a drip irrigation system. Additionally, there will be upfront costs."
46. Backyard Plant Nursery
This business is ideal for couples who love farming and are experts at growing and nurturing plants. One can start with a small area in the backyard. Activities include planting seeds and managing gardens as well as indoor landscaping.
A greenhouse can cost anywhere between $30,000 and $100,000 depending on its size, whether it will be heated, if electricity is required, and how it is plumbed. Another $50,000 is required for your retail storefront, and another $10,000 to $50,000 is needed for your start-up plants, soil, and supplies  
47. Drone Business
Couples have a huge business opportunity with drones these days because they are in high demand. Hence, a growing sector to choose with the necessary skills and knowledge of operating drones in order to obtain information from production machinery in a manufacturing unit. 
Perfect for surveys, filming, or recording to gather information from production machinery in a manufacturing facility.
Depending on the factors involved, starting a drone business can cost between $2000 and $10,000.
48. Landscape and Garden Consultancy
The pandemic has inspired a new generation of enthusiasts to take up landscape gardening as a way of earning income as well as an exciting hobby. 
People have begun turning their small backyard into a garden not just to pass the time, but also to meet the daily price hikes of vegetables and fruits. If you have mastered gardening, you can turn your skill into a source of income. 
If you become a Landscape and Gardening Consultant, you can guide homeowners on what and where to plant trees and assist them in coming up with a plan.
A landscaping business will require a larger investment. In general, start-up costs range from $15,000 to $20,000.
Pro Tip: You will need a business plan if you plan on starting a landscape business. Writing a business plan is easy with a lender proven lawn care business plan template.
49. Mug Printing
In order to start a mug printing business, one needs a little investment and some mugs, which are essential. It only takes a little creativity to get started. A computer and an active internet connection are also necessary to get started.
The startup costs of a mug printing business range from $4,500 to $10,000.  Each mug makes you $1.50 in profit. It is possible to print 60 mugs per hour. You could earn $90 in an hour. 
50. Fitness Instruction
A fitness business could be a good fit for you if you're a couple who runs and hits the gym together. 
In order to begin accepting clients, you can become certified by organizations such as the Athletics and Fitness Association of America.
A couple who specializes in the same area can book twice as many sessions or classes. If one of you is a personal trainer and the other teaches a class, you can expand your client base that way.
Gym equipment starts at $10,000 for a small training studio and $50,000 for a large commercial gym
Pro Tip: Hire local business website design agency to help to build an attractive fitness website.
Conclusion
Those couples who wish to start a venture together can opt for any of the above-mentioned ideas as husband and wife business opportunities.
It is quite possible for a couple to run and manage most of these businesses perfectly by themselves, so even better if they are run together! But if you only need quick cash to pay off an expense, you might need a small loan. 
A business needs goods and services to get started.

 

Why not build your business credit by buying on credit and paying within 30 days? 

 

This list of

Net 30 vendors

can help you build business credit by offering you their goods or services on net 30 terms.
Explore More Business Ideas