How to Write the Perfect Business Plan: A Comprehensive Guide
Planning to start a business? Don't know how to make your dream of setting up a business a reality? No matter whether it is a startup or to expand the existing one, it always starts with making a written professional business plan checklist on how to write a business plan.
Why You Need A Business Plan
It is a business plan that makes or breaks a small business. Having a solid, detailed plan provides a clear roadmap for the future, forces you to evaluate the validity of a business idea, and can give you a greater understanding of your business's finances and competitors.
Business plans typically cover the next three to five years, outlining all of your goals and objectives. It is also a management tool that allows you to analyze results, make strategic decisions, and showcase how a business will grow.
Now that you understand why you need a business plan and you've spent some time doing your homework gathering the information you need to create one, it's time to roll up your sleeves and get everything down on paper.
You don't have to be a business plan expert to write one. My comprehensive guide will teach you how to write a business plan that will help you achieve your goals. As you work through this guide, you can download our free business plan samples to begin writing your own.
How to Write a Business Plan, Step by Step Guide
Executive Summary
Executive Summary is the most important part of the whole document which highlights the whole business plan in a nutshell. It should be written precisely and in simple words describing what you want to do – whether it is services or products that you want to sell.
Highlight the key points of your business, but don't go into too much detail. A good summary should be one to two pages at most, designed to be a quick read that engages your investors and makes them want to learn more.
Introduction
Describes the organization's goals and objectives and how they will be achieved.
Company Description
The following details should be included in the company description:
Business name and address
Detailed contact information
Goals and objectives
Your company's leadership, founders, and investors
The team behind the project
Services And Products
Explain briefly the problem you're going to solve. You should include your findings if you've done research showing the need for the proposal. Be sure to explain how you will attain the project's goals and what you will need for its success.
Target market
Include a clear and concise definition of your target market, as well as the need or pain point that you hope to solve.
Competitive analysis
Your competitive analysis should include the following questions:
What are your competitors?
How does your product or service stand out from the competition?
Have you dealt with competitors before?
What are the current and future opportunities?
What are the risks specific to this niche or product line?
How will you address the roadblocks?
Funding Needs
If you are seeking financing for your business, you should state that in your executive summary. Investors will want to know this in advance, not have to dig through a business plan.
Financial Overview
Make sales projections for the next five years after your business plan is implemented. Inform your audience about your breakeven point and your expected profit.
Conclusion
The conclusion summarizes the problem and the solution. Ask the reader to make a decision. It is advisable to make the outcome obvious but still leave room for intrigue so that they want to read on.
Checkout these real executive summary examples to help you write own.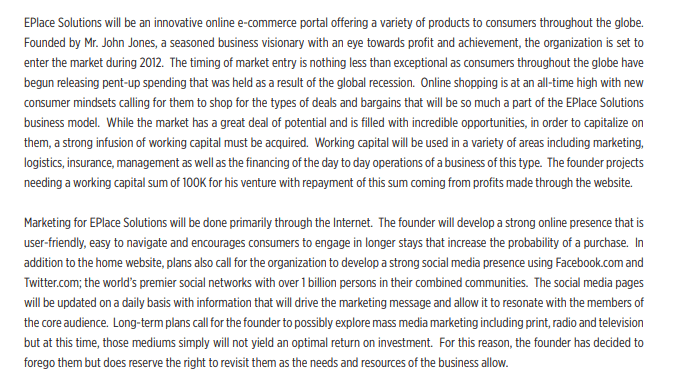 Describing Your Business
This section provides an overview of your small business. Including its registered name, and physical addresses, names of key people in the company, the history of the company, its nature, and details about products or services it offers or will offer.
This part of the document should detail the business that you intend to have and its future goals. This could also include markets, new products, or developments. Having the details about the markets is to give an idea about the customer base and the basis of selling.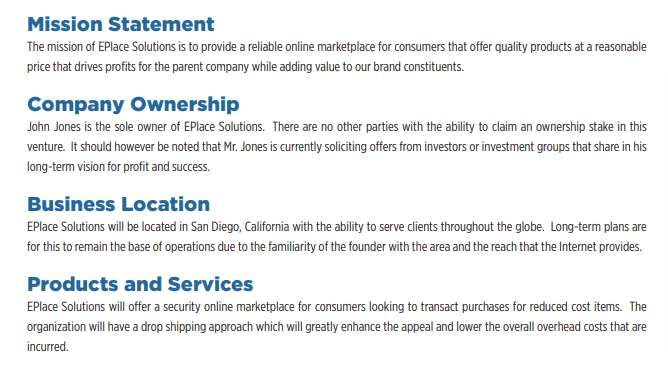 Business Objectives or Goals
The company's objectives should be clearly defined, along with a business strategy detailing how you plan to achieve them. Describe exactly what you want to achieve, both in the near and long term.
This section can be used to explain why your business needs funding, how the funds will help your business grow, and how you plan to achieve your growth goals. A clear explanation of the opportunity and how the loan or investment will benefit your company is paramount.
In case of developments to services or enhancement of products are also to be described as it would portray how you take care of customer needs and foresee evitable changes.
Moreover, it is best to detail whether those developments have a positive impact and how you would modify your process without impacting the structure.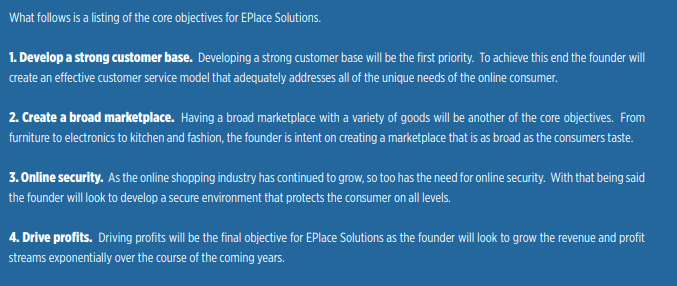 Analysis of Your Competitors
As the word says, this description is to brief upon the weak areas of the competitors. By doing so, you may be able to take advantage of the aspect of your business and give shape to your plans.
It could be in the form of making developments to products or in the services provided. Whatever be it, through proper analysis, you would be able to bring out the advantage that you would be taking.
Defining the Market
The market for your business can be defined based on the analysis carried out prior to written business plans. This is mainly to know what is the business intended for and which section or sector is it targeted to bring about sales.
Give an account of the size of the market, the market trends, and the changes that you visualize for the future. This indirectly indicates your target customers, their needs, and their locations.
Describe your ideal market. Include specific details about distinguishing characteristics of the people you plan to sell to. Demographic information should include :
Age, gender, and general lifestyle of the targeted market
The general size of your primary market
Purchasing trends of your market
Additionally, information on how you plan to reach your market through media and marketing should be included. List the resources you plan to use to let people know about your business.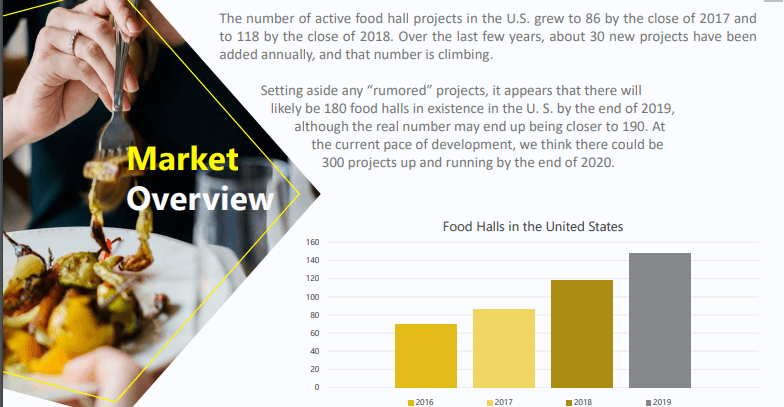 Products and Services
Including products and services in your business plan is more than just listing what your company offers. A good products and services section should show off the quality, value, and benefits your business offers, especially if you intend to gain funding or find partners.
Explain how your product or service works
The pricing model for your service or product
Your typical customers
The sales and distribution strategy of your business
What makes your product or service superior to the competition
An explanation of how orders from your customers will be processed or fulfilled
Your needs for developing or delivering your products, such as up-to-date computer equipment
Your intellectual property, such as trademarks, or legal issues
Products or services you plan to offer in the future
Your business plan's products and services section is its core. Although the other sections of the business plan are important, the products and services section is the heart of your company and the foundation of everything else in the business plan.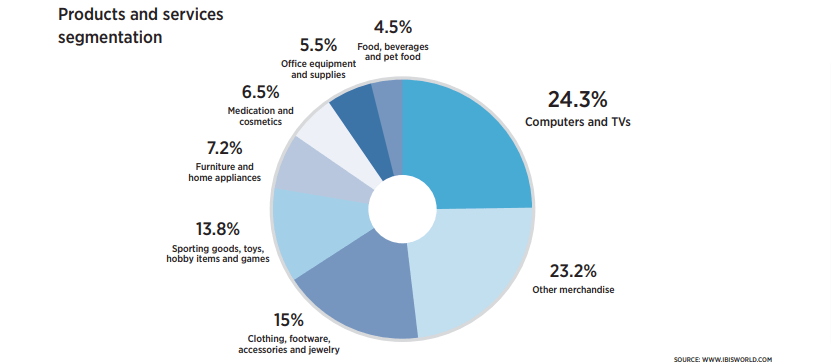 Planning the Operations
The operations should include all the stages necessary for executing the business on a long-term basis. This aspect of the plan should include the details of logistics, duties for each and every department that would be part of the business as well as the responsibilities of the team working for the business.
Not to miss out on the main aspect, the expenditure for running the business. Be it machinery or services, each has its own capital requirements.
Structure Of The Business And Management
In this section, you will list the legal structure of your business  – as well as key employees, managers, or other business owners. In addition, it should indicate what percentage each owner holds and how involved each is in the business. The most common business structures are:
You should also discuss the ownership of the business. How much ownership does each business partner have? How is it divided up? A potential lender or investor will want to know the structure of the business before they will consider lending or investing.
Business Financial Analysis
Starting a business may not give you much information on your financials. When you're looking for small-business loans for an existing business, you'll want to include income or profit-and-loss statements, a balance sheet that lists your assets and debts, as well as a cash flow statement that shows how much cash came in and went out of the business. You may also include ratios that indicate the financial health of your business, such as:
Profit margin: the percentage of revenue you keep as income
Current ratio: a measure of your liquidity and ability to repay debt
Accounts receivable turnover ratio: measures how often receivables are collected per year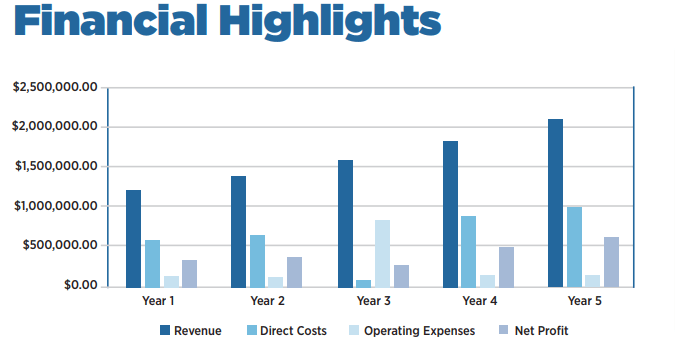 Financial projections
If you are seeking funding or investors, this is an important part of your business plan. These plans demonstrate to bankers and investors how you plan to repay loans, what you intend to do with your money, and how you plan to grow.
This section asks for your business's monthly or quarterly sales, expenses, and profits over the next three years assuming you've obtained a new loan. Analyze your past financial statements carefully before making projections.
Marketing and Sales Plan
In order to make a profit, you need a specific sales plan. Add the definitions of the following :
The cost of each service or product
The plan for growth or expansion for each product
The strategy of how your business plans to make a profit.
Figure out how your sales team or representatives will find prospects and include the details on how they will sell the product or service to each product.
It explains what your marketing strategy is and how you plan to implement it. You can explain how you plan to persuade customers to purchase your products or services, or how you plan to build customer loyalty. Additionally, this section can highlight what sets your business apart from your competitors. To make a profit, you need a specific sales strategy. Define the following:
Cost of each service or product
Each product's growth or expansion plan
How do you plan to make a profit with your business?
Consider how your sales team or representatives will find prospects and how they will sell the product or service to each client.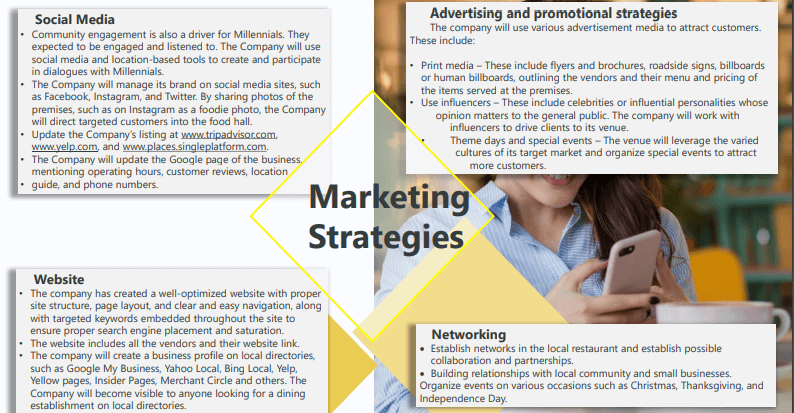 Appendix
If you have any supporting information or additional information that couldn't fit elsewhere, you can include it here, including resumes of key employees, licenses, equipment leases, permits, patents, receipts, bank statements, contracts, and personal and business credit history.
This last step should include information that potential partners or investors would have questions about. Some examples include :
Your credit history
Blueprints or photographs of the business location
Details on the management team
Photographs of products
Legal documents
Next Steps For Writing Your Business Plan
Business planning can help you validate your idea, set goals, manage, and pitch your business successfully. While planning, viewing some completed business plans during your planning process can be very helpful if you aren't sure where to start.
Download our free business plan samples to access an outline of the information we covered in this article.
11 Tips to a Winning Business Plan
While we may not be able to be 'Winning' all the time like Charlie Sheen, we can improve our chances of having our business plan taken seriously by following a few rules of thumb (and no, drinking 'tiger blood' is not one of them!)
Write your own business plan only after you've done lots of research.

Since you're going to have to take many decisions about your business, including finances, marketing strategies, and structure, you need to do your homework before you start writing your business plan. When you have the right info on hand, it's much simpler to be accurate in your analysis and forecasts.

Who is Your Business Plan For?

Will there any third parties be involved in your business plan? Are you going to use it internally? What purposes does it have? Also, if you're going to involve a third party, what exactly are they interested in? How to write a business plan step by step? By asking yourself these questions, you'll be able to write a much more articulate business plan that can help you understand your business better and how you can easily take it off the ground.
Keep in mind that if you have any third parties involved, they'll be looking for the whole package, not just the finance part of your business.

Completing Your Business Plan From A To Z is Not Recommended

When writing your business plan, it's important to decide on the sections which are relevant for your business and those that aren't. Other sections can always be focused on later.

Don't be afraid to ask for help though if you think that you cannot manage writing your own business plan. For instance, you can call Wise Business Plans and they'll help you push forward with writing your business plan so it applies 100% to your specific industry.

Expected Versus Actual Figures

A lot of entrepreneurs will certainly include actual figures when writing a business plan, but if you're just starting out with yours and use expected figures for finances and turnover, then you need to show clearly that these are estimates.

As for the summary, it should be carefully written and be as concise as possible. Important facts should never be overlooked and don't forget that this is also the chance for you to sell yourself. Do it cautiously and don't exaggerate. Your business plan needs to sound realistic, not over the top.

MD: Business plan writing shouldn't be attempted by non-experts for obvious reasons. Call us to get your own business plan writer today.

Clarity is the first 'must have' for a well written business plan.

 

Don't be tempted to show off how smart you are by using big words and indulging in complex run-on sentences. Start at the beginning, add the middle, and finish up with the end, laying out your key points in a logical manner.
Countering possible obstacles and arguments is step two.

 

Back away and look at your proposal with an investor's eye. Where are the weak spots, and how can you strengthen them? Combat any possible objections with solid, logical options.
Be interesting!

 

Too many business proposals are dull and boring. You don't have to soup it up like a competitor on 'Shark Tank', but let your personality shine through in your proposal.
A picture is worth a thousand words, so implement graphics into your plan.

 

Use graphs, pie charts and other visual aids in your PowerPoint or paper proposal to get your point across.
Don't hype.

Using overblown, exaggerated statements will weaken your business plan, not strengthen it. Don't let yourself be tempted to oversell your idea – underselling and over delivery is still the best policy, and you can leverage this 'exceeding expectations' angle in your next business proposal.

Ditch the boilerplate.

 

Investors and lenders see hundreds of these monthly, and it's the death knell to many business plans,. Be original and specifically target the investor you are working with so your proposal comes off sounding as if it were written especially for them.
Proofread.

Nothing can diminish confidence faster than a business plan full of typos and incorrect grammar. A sloppy business plan makes investors think you will be a sloppy business person.
A business plan writer is an excellent choice since you are dealing with a pro that knows language and how to write properly. Look into Wise Plan's business plan consulting service for more direct assistance.
It is better for you to seek the advice of experienced and trusted business plan consultants. For this, you could submit or share the draft version of your plan to verify its correctness. It would surely motivate others to invest or become your partner!!
Tags:
how to write a business plan