Lawn Care Business Plan Template
Whether you want to start your own lawn care business or expand an existing one, you need a business plan. The following lawn care services business plan template lets you know what elements you need to include in a successful lawn care business plan.
Fill the Form to Download Business Plan Templates
To ensure your lawn care business success in this highly competitive market, you need a properly structured business plan for a lawn care service. With over 12 years of experience, we have helped over 5,000 entrepreneurs create business plans to start and grow their lawn care businesses. Using the following lawn care business template, you can put together an effective business plan for a lawn care service.
Things to Know Before Writing a Lawn Care Business Plan
Lawn care is part of the larger landscaping industry that includes services like tree care, snow removal, and greenhouse maintenance. Lawn care includes maintaining outdoor spaces such as parks and gardens.
You can find lawn care professionals almost anywhere, including parks, golf courses, and cemeteries. You will find lawn care businesses wherever there is greenery to be taken care of.
Over the 3 years to 2025, revenue in the Landscaping and Gardening Franchise industry is expected to grow 2.3% annually, reaching $1.7 billion.
Over 600,000 lawn care companies employ over a million people.
Lawn care professionals work in a wide range of occupations. The following jobs are found in the lawn care industry:
Landscape designers and architects.
Gardeners and landscape maintenance technicians.
Botanists and arborists.
Grounds-keeping workers.
Heavy equipment operators.
Key Success Factors for Lawn Care Business
Despite the challenges of the Lawn Care industry, We have identified 5 factors that can help you boost profitability, efficiency, and ultimately success.
Ability to compete in tenders: Many of the commercial and municipal projects in this industry are procured through tendering, and its participants must be able to successfully and profitably tender for contracts.
Multi-skilled and flexible workforce: It is important for operators to have access to a large pool of workers who can be trained and used on a seasonal basis. During the COVID-19 (coronavirus) pandemic, worker shortages have become more important.
Suitable climatic conditions: The effects of climate shifts, events, and seasons can have a dramatic impact on business demand, including excessive snow, rain, heat, and drought.
Offering services to groups with high disposable income: It is essential to target residential areas with a concentration of high-income households, who are better able to afford gardening and landscaping services.
Ability to adapt goods and services to market conditions: A variety of factors can influence revenue and profitability, including the types of services provided by an agency, the types of patients treated, and the rate at which the services are reimbursed by payers.
What is a Lawn Care Business Plan?
A lawn care business plan is a road-map for starting and growing your lawn care business. Your business plan outlines your business concept, identifies your target customers, presents your marketing strategy, and details your financial projections.
Any bank or investor you approach will require a lawn care business plan, so putting one together will be critical to securing funding.
In short, writing a business plan can help you succeed if you're thinking of starting a lawn care business or pitching to investors or venture capitalists.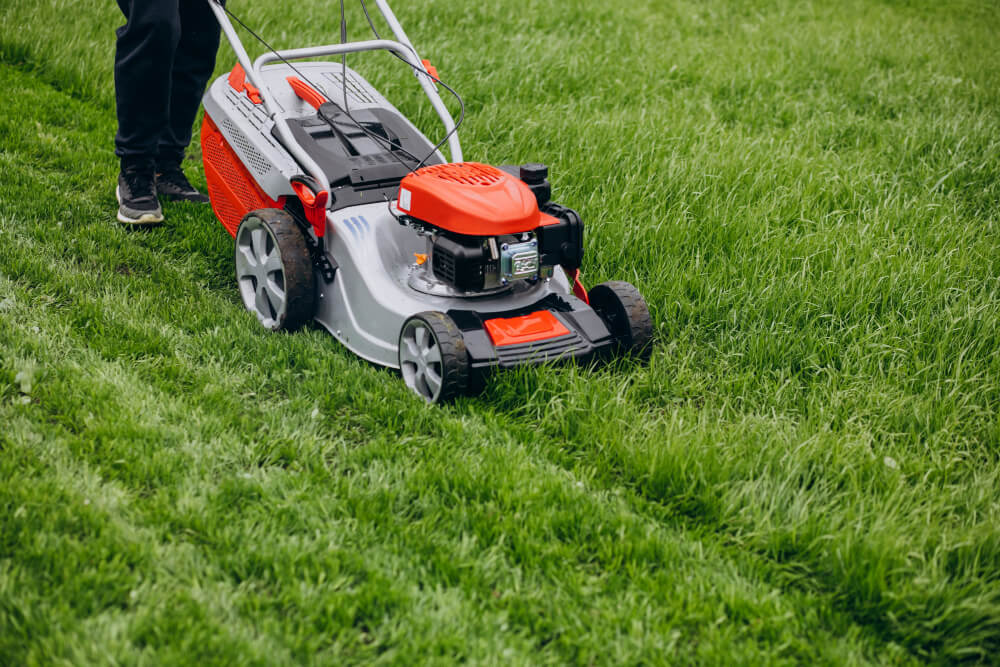 Why You Need a Lawn Care Business Plan
Lawn care business plans can be used to gain interest from potential investors or to secure loans from banks. They are also helpful to you as the owner. A lawn care business plan allows you to thoroughly analyze every aspect of your potential business.
A solid, detailed plan gives you a clear path to follow, forces you to examine the viability of a lawn care business idea, and may help you better understand your company's finances and competition.
Lawn care business owners who have a business plan grow 36% faster than those who don't, and 73% of fast-growing businesses have one.
A lawn care business plan is a living document that should be updated annually as your company grows and changes.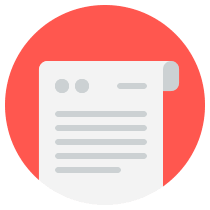 Free: Business Plan Examples
Do you need help creating a business plan? Check out these six free, proven business plan examples from different industries to help you write your own.
Sources of Lawn Care Funding
A lawn care business is mostly funded by personal savings, credit cards, bank loans, and angel investors. In terms of bank loans, banks will want to review your lawn care business plan and make sure you will be able to repay the loan and interest.
Angel investors are the second most common source of funding for a lawn care business. These are wealthy individuals who will write you a check. They may ask for equity or, like a bank, they may offer a loan. Venture capitalists are not likely to fund a lawn care business.
They may consider financing a national lawn care business, but not a single location. The reason is that most venture capitalists expect a return of millions when they make an investment, and an individual location cannot achieve such results.
How to Write a Lawn Care Business Plan
To write a lawn care business plan, you don't need to be an expert. Our step-by-step guide will show you how to write a lawn care business plan, or you can just download our proven sample business plans to get a better idea.
The executive summary is the most important part of the document since it outlines the whole business plan. Despite the fact that it appears first in the plan, write the executive summary last so you may condense key concepts from the other nine parts.
It's a part that catches the investor's eye and provides key information about your company's overview and upcoming short- and long-term goals.
Tell them what kind of lawn care business you have and what stage you're in; for example, are you a startup, do you have a lawn care business that you want to expand, or do you have a lot of lawn care businesses?
Finally, an executive summary should provide investors with a preview of what they may expect from the rest of your document.
Provide a high-level overview of the lawn care industry
The name, location, and mission of your lawn care business
A description of your lawn care business, including management, advisors, and a brief history
Discuss the type of lawn care business you are operating, Give an overview of your target customers., and how your company differs from competitors in the industry
Create a marketing plan that describes your company's marketing strategies, sales, and partnership plans.
And give an overview of your financial plan
Check out these executive summary examples to help you write a perfect one for your lawn care business plan.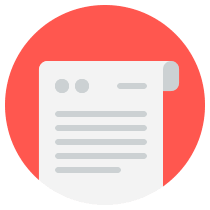 Free: Executive Summary Examples
An executive summary is the most important part of your business plan, and it need not be challenging to write. This is why we have put together some awesome free Executive Summary examples for you.
Your company overview in a business plan will be short and clear, similar to the executive summary.
Even if they just have a few minutes, your reader has to understand what your company does and who your customers are.
The following sections will be included in your business plan's Company Analysis:
Your company analysis will describe the type of lawn care business you are running and its future goals.
The type of lawn care business you might be focused on: Lawn Mowing, Tree services, hedge trimming, and flower services, Pest control, Lawn fertilization and weed control, Mulching, Irrigation system maintenance and repair, etc.
Company history: When and why did you start your lawn care business?
What milestones have you achieved so far? Among the milestones might be the number of lawns you served, growth year over year, etc.
Legal structure and ownership: Do you have S-Corp status? Is it an LLC? A sole proprietorship? Describe your legal structure.
Mission statement: An overview of your lawn care services' guiding principles. Learn how to write a perfect mission statement.
Provide a brief overview of the lawn care industry in your industry analysis. This may seem unnecessary, but it serves multiple purposes.
First, researching the lawn care industry will educate you. It gives you an understanding of the market in which you are operating. Secondly, market research can improve your strategy, especially if it identifies market trends.
Furthermore, market research can improve your strategy, especially if it identifies market trends. As an example, if there are some special lawn care services trend in rainy days, make sure your plan also have that services.
Third, market research shows readers you are an expert within your field. Conducting research and presenting it in your plan is the most efficient way to accomplish this.
Industry analysis can be presented as a 8-step process when written as part of a company's business plan.
Give a quick overview of the lawn care industry. Define the lawn care business in terms of size (in dollars), historical background, service region, and products.
Examine previous trends and growth patterns in the lawn care industry.
Identify the market's major competitors.
Age, gender, and general lifestyle of the targeted market
Determine the factors that have an impact on the lawn care industry. These might include government regulatory rules and other businesses' competitive activities.
Using research data, the industry forecast expected growth over the next five to ten years. Predictions should be made for both the long and short term.
Describe how your lawn care business intends to position itself in the industry. Concentrate on how your lawn care business can benefit from opportunities highlighted in the industry.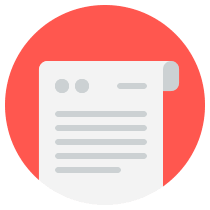 Looking for someone to write a Business Plan
The first condition for a lawn care business is to identify its target customers clearly. Customers can be categorized into the following segments: Multi-Family Residential Communities, Malls, Restaurants, Strip Centers, Commercial Office Buildings, Hotels and Resorts, etc.
The customer analysis section is an important part of any lawn care business plan since it evaluates the consumer segments that your company serves. It identifies target customers, determines what those customers want, and then explains how the your lawn care services will meet those requirements.
Customer analysis may be divided into two parts: Psycho-social profiles (why your lawn care services suits a customer's lifestyle) and Demographic profiles (descriptions of a customer's demographic qualities).
With regards to demographics, include information about: the ages, genders, locations, and income levels of your customers. When targeting businesses, describe what kind of business, size, and location your target customers are.
The psychological profiles of your target clients reveal their wants and needs. The better you understand and identify these demands, the better your chances of attracting and retaining customers will be.
It is necessary to do a competitor analysis. Because you may use their data to define your goals, marketing plans, tactics, new services, pricing, and more. Use competitor analysis to:
Identify the strength and weakness of your lawn care business competitors.
Search for opportunities to distinguish your lawn care business from competitors.
The first step is to determine who your direct and indirect competitors are.
The direct competitors consists of other lawn care businesses that offer essentially the same services to the same people as you do.
Indirect competitors are other lawn care options that people have in addition to direct competitors. In this case, your indirect competitors will be businesses that encourage do-it-yourself lawn care, such as local home improvement stores. Therefore, you may wish to emphasize the convenience of your service. Such competition shows your understanding that not everyone who needs lawn care services will use a lawn care company.
Once you've identified the competitors, concentrate on the direct, head-to-head competitors, since they are the most threatening to your lawn care business— but keep an eye on the indirect competitors as well, just in case.
Provide an overview of each direct competitor's business and detail their strengths and weaknesses.
You will be able to position yourself competitively in the market if you perform proper competitor research. Perform a SWOT Analysis to learn your competitors' strengths, weaknesses, and competitive advantages in the following areas:
Prices – Are they offer cheaper lawn care services or more costly than you and other competitors, what value do buyers get for that price?
Quality – Are they offer premium lawn care services, the perceived worth in the eyes of the customers
Customer service – How they respond to their consumers, whether they treat them poorly or well, and the degrees of satisfaction customers show
Reputation — The sum of everything mentioned above: their credibility, how loved the brand is, and the loyalty of their customers
The final section of your competitive analysis should include a list of your areas of competitive advantage. for example: Are you going to offer premium lawn care services? Do you offer unique lawn care services that your competitors do not? Will you offer better pricing or will you offer greater customer support?
Consider how you will outperform your competitors and include them in this portion of your lawn care business plan.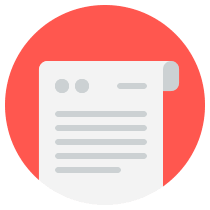 Free: SWOT Analysis Examples
Take advantage of our free SWOT analysis examples. Make your business future-proof by identifying your strengths, weaknesses, opportunities, and threats using this free SWOT Analysis Template.
Creating a marketing plan for a lawn care business involves identifying the target demographic and finding lawn care that suit their preferences.
As part of your marketing plan for a lawn care business, you should include:
Pricing and Product Strategy
Your lawn care services business must offer services that are quality based and different from those of your competitors. Research what your competitors offer and how they price their lawn care services. Unique services identifies your lawn care business as the place to go for unique services and differentiates it from others.
Placing and Promotions
Place refers to the location of the business office of your lawn care company. Describe how your location might attract customers. As an example, Is your lawn care business next to  green house, residential houses, garden or park?
Promoting your lawn care business is the final part of your marketing plan. In this step, you document how you will drive customers to buy your services. A few marketing methods you could consider are:
Reaching out to local bloggers and websites 
Flyers and banners
Social media marketing
Get referrals from current clients
List your business on industry-specific sites
Community Outreach
Provide exceptional service
Targeted Cold Calls
Temporary lawn signage while you're working
Employee uniforms
Vehicle wraps and decals
Local business networking
You should also think about your lawn care company's Unique Selling Proposition (USP), which should explain why clients should choose you over other lawn care businesses. Ensure that your USP is reflected in your marketing.
Pro Tips: This guide on how to write a sales and marketing plan in a business plan can help your write a killing marketing plan for your lawn care business.
While the previous sections of your lawn care business plan described your goals, your operations plan discusses how you will achieve them.
An operational plan in a business plan is helpful for investors, but it's also helpful for you and employees because it pushes you to think about tactics and deadlines.
Your operations plan should be divided into two individual parts, as seen below.
Your daily short-term processes include all the tasks involved in running a lawn care business, including hiring and training employees, serving customers, procuring supplies, administering the business, etc.
Your long-term goals are the milestones you hope to reach. It may include the date when you hope to lease the facility or remodel the facility; or when you hope to reach $X in revenue.
The management team section in a business plan' outlines your management team, staff, resources, and how your business ownership is structured.
This part may be easily organized by dividing it into the following points:
Ownership Structure
Internal Management Team
External Management Resources
Human Resources
Ownership Structure
This section outlines your lawn care business's legal structure. If your company is a sole proprietorship, it may simply be one phrase. It might be longer if your company is a partnership or a corporation. You should make it a point to clarify who owns what part of the business.
Internal Management Team
This section should not only outline who is on your management team but also how each person's skill set and experiences will contribute to the growth of your lawn care business. Ideally, you and/or your team members have direct expertise in the lawn care business. If this is the case, highlight your experience and skills.
External Management Resources
Think of these external management resources as your internal management team's backup. Consider forming a advisory board if your team is lacking expertise and experience with lawn care business.
An advisory board would consist of 3 to 7 people who would serve as mentors to your lawn care company. They would assist in answering queries and providing strategic direction.
If necessary, search for advisory board members with expertise running lawn care business.
Describe all of your company's external professional advisers, such as accountants, bankers, attorneys, IT experts, business consultants, and/or business coaches. 
Human Resources
The final topic to consider in the management area of your lawn care business plan is your human resource needs.
As part of your financial plan, you should present a 5-year financial statement broken down monthly or quarterly for the first year, and then annually. Financial statements include your income statement, balance sheet, and cash flow statement.
Recommended Resources: Learn how to write a financial plan in a business plan to for your lawn care business.
Income Statement
A profit and loss statement is more commonly called a income statement. It shows your revenue and subtracts your expenses to determine whether you were profitable or not.
As you develop your income statement, you need to develop assumptions. Will you serve 30 patients per day or 200? Will sales grow by 2% or 10% per year? Your choice of assumptions will greatly impact your business's financial forecasts. Conduct as much research as possible in order to ground your assumptions in reality.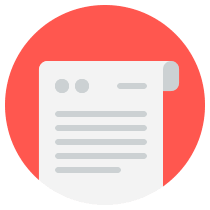 Free: Income Statement Template
Create a financial statement for your business by downloading our free income statement templates.
Balance Sheet
While balance sheets include much information, to simplify them to the key items you need to know about, balance sheets show your assets and liabilities.
The balance sheet shows your lawn care business's net value at a specific point in time. It categorizes all of your company's financial data into three categories:
Assets: Tangible goods with the monetary worth that the company owns.
Liabilities: Debt owing to a company's creditor.
Equity: The net difference when the total liabilities are subtracted from the total assets.
The equation that expresses the relationship between these financial data elements is Assets = Liabilities + Equity.
Create a pro forma balance sheet for your lawn care business plan that highlights the information in the income statement and cash flow projections. A balance sheet is normally prepared once a year by a company.
Balance sheets indicate your assets and liabilities, and while they contain a lot of information, they are simplified to highlight the most important things you need to know.
For example, spending $50,000 to build out your lawn care business will not result in instant revenues. Rather, it is a asset that should help you earn money for many years to come.
Similarly, if a bank sends you a check for $20,000, you do not have to pay it back right now. Rather, that is a liability that you will repay over time.
Cash Flow Statement:
Your cash flow statement will help you determine how much money you need to start or grow your lawn care business. In developing your Income Statement and Balance Sheets be sure to include several of the key costs needed in starting or growing a lawn care business:
Uniform
Overhead and equipment costs
Chemicals
Consumable material costs (e.g., fuel, fertilizer)
Cost of equipment like grass cutter etc.
The cost of maintaining a sufficient lawn care equipment
Staff payroll or salaries
The total cost of insurance coverage (general liability, workers' compensation, and property casualty)
Cost of marketing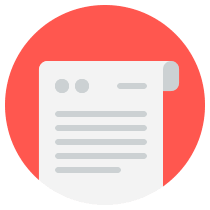 Free: Balance Sheet Template
Create a financial statement for your business by downloading our free balance sheet templates.
List any additional material you cannot include elsewhere, such as resumes from key employees, licenses, equipment leases, permits, patents, receipts, bank statements, contracts, and personal and business credit histories.
Attach your full financial projections along with any supporting documents that make your plan more compelling in the appendix.
Bonus Tip: Learn how to write a business plan appendix for your lawn care business.
Looking to Build Credit for Your Lawn Care Business?
Summary of the Lawn Care Business Plan
A lawn care business plan is a worthwhile investment. As long as you follow the template above, you will become an expert in no time. By following the template, you will understand the lawn care business, your competition, and your customers. The plan will help you understand the steps necessary to launch and grow your lawn care business.
Do you want to Finish Your Lawn Care Business Plan in less the one day?
Download Our Lawn Care

Business Plan

Template
We will show you some real-world business plan examples so you may know how to write your own, especially if you are seeking a bank loan or an outside investment and need to use SBA-approved formatting.
Contact Us Today For A Free Consultation