How to Start a Jewelry Business Online
If you're wondering how to start jewelry business of your own, this guide on starting a jewelry business is best for you.
You want to start a jewelry business, but you're not sure how to get started. Starting your own jewelry business can seem like a daunting task. There are so many things to think about – where do you start? How do you get started? What should you sell?
We've created this guide to help you start your own online jewelry business. This guide will walk you through the 10 steps necessary to create and launch your own online store.
According to Fortune Business Insights TM, the global jewelry industry is expected to grow significantly between 2020 and 2027, reaching USD 266.53 billion with a CAGR of 3.7 percent. 
This is due to the growing adoption of technology and the remarkable emergence of digital media platforms, both of which are driving the global demand for luxury jewelry.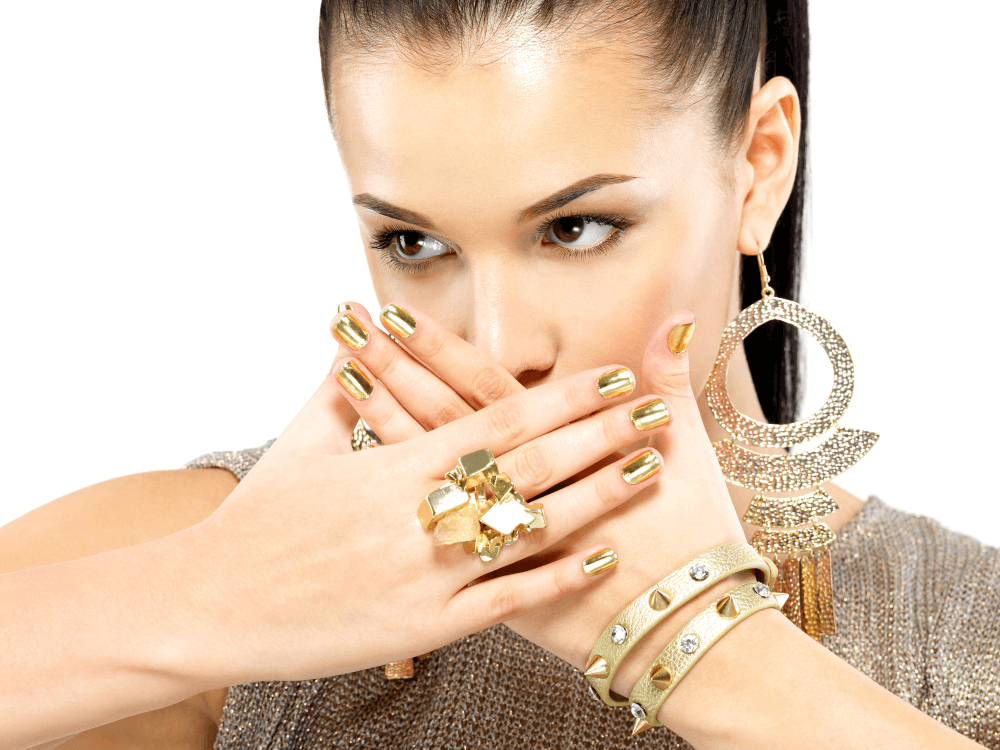 Why Should You Sell Jewelry Online?
There are many reasons to sell jewelry online. Perhaps you create unique, one-of-a-kind pieces that you want to share with the world. Or maybe you have a large collection of vintage and antique jewelry that you want to sell to like-minded collectors. Whatever your reasons, there are many benefits to selling jewelry online.
Perhaps the most obvious benefit is that you can reach a much wider audience by selling online. With a brick-and-mortar store, your customers are limited to those who live in your vicinity. But with an online store, you can sell to anyone in the world. This gives you the potential to reach a much larger customer base, and to generate more sales.
You can reach customers anywhere in the world as a merchant, regardless of where you are located. You have an equal opportunity to build a discoverable store whether you are an independent jewelry designer on Etsy or part of a team at a larger brand name operation.
Top 5 Jeweler Stores Online in 2022
Tiffany & Co
Tiffany & Co. (commonly referred to as Tiffany's) is an American luxury jewelry and specialty retailer based in New York City. Jewelry, sterling silver, crystal, stationery, fragrances, water bottles, watches, personal accessories, and leather goods are among the products available. Tiffany is known for its high-end products, especially diamond and sterling silver jewelry. Tiffany & Co.'s current revenue (TTM) is $3.66 billion, according to the company's most recent financial reports.


Harry Winston
Harry Winston is a luxury jeweler and Swiss watchmaker based in the United States. It was founded in 1932. This company has 100-500 employees and annual revenues of $100-$500 million.


Cartier
Cartier is a luxury goods conglomerate based in France that creates, manufactures, distributes, and sells jewelry, leather goods, and timepieces. The Cartier brand was estimated to be worth $12.1 billion in the year 2021.


Chopard
Chopard is a retailer and manufacturer of luxury jewelry, watch, and accessory based in Switzerland. In 2021, Chopard's peak revenue was $545.3 million dollars.


Van Cleef & Arpels
Van Cleef & Arpels is a luxury jewelry house based in France. Van Cleef & Arpels is a luxury jewelry house based in France. Farah Pahlavi, Grace Kelly, Elizabeth Taylor, the Duchess of Windsor, Eva Peron, and Queen Nazli of Egypt have all worn their designs, which often feature flowers, animals, and fairies. Van Cleef & Arpels SA employs a total of 8,459 people across all of its locations and generates sales of $15.46 billion.
Because the jewelry and accessories market is so crowded, you'll need to find a niche or specialty by offering a product that's hard to come by or doesn't exist yet.
Ocean & Co., a successful DTC jewelry brand that sells high-quality, eco-friendly jewelry and donates a portion of sales to an organization dedicated to reducing ocean pollution, is a great example of a successful DTC jewelry brand. Their jewelry line is aligned with a mission that appeals to a specific demographic based on shared values.
You can make your jewelry product stand out in a variety of ways. You can sell jewelry to a specific demographic and/or for a specific purpose (weddings, prom, themed parties, etc.). When it comes to starting a jewelry line, the possibilities are endless.
The most common types of jewelry are listed below:
Costume Jewelry
Costume jewelry, also known as fashion jewelry, is intended to be worn regularly. Costume jewelry, unlike fine jewelry, is made of low-cost, imitation materials such as fake diamonds, plastic, wood, brass, copper, and other metals. 
A single piece of costume jewelry should be reasonably priced, ranging from $1 to $100. If you're thinking about selling costume jewelry, make sure you develop an affordable product pricing strategy, or you'll lose a lot of potential customers.
High-end Jewelry
Fine jewelry is often associated with a luxury lifestyle and is made of precious metals and gemstones such as gold, silver, platinum, diamonds, and rubies. These kinds of jewelry are fashionable, high-quality, and reserved for special occasions.
2. Identify Your Target Audience
It's time to get to know your audience better once you've identified a market potential for your jewelry business. Finding the specific demographic you should appeal to and identifying demand in your sector are two procedures that go hand in hand.
You won't appeal to every buyer, whether you're selling jewelry you manufactured yourself or working with a certain manufacturer.
Consider the types of people who are most likely to be interested in the items you'll sell. If you're selling high-end diamond engagement rings, for example, you're seeking for couples that make a certain amount of money. The more information you have about your target audience, the easier it will be to target them with your advertisements and brand.
Consider the following:
Demographics: Gender, age, income, geographic area, marital status, and other identifying characteristics are included.


Psychographics: Interests, dislikes, hobbies, lifestyle qualities, and purchasing habits of your target audience are all factors to consider.


Needs and Pain Points: What problems are you attempting to resolve for your customers? Why would they come to you in the first place? If you have a specific specialty, it's much easier to compete in a crowded market like the jewelry sector.

Instead of focusing solely on engagement ring buyers, how about focusing on customers who require unique and economical rings? Consider segmenting your audience into niches such as vintage jewelry collectors, budget purchasers, gifters, and premium shoppers.
3. Create a Business Plan
It's easy to ignore things like business plan when studying how to establish an internet jewelry business. We all want to start selling right away, but your business plan is essential for staying on track. Consider it a compass to help you navigate your company's growth.
A well-designed jewelry-making business plan will remind you of your company's mission and assist you in deciding where to go next. A business plan will also be required by potential investors and finance sources. Those that invest in your business want to know that you're manufacturing and selling jewelry profitably.
You can discover some business plan samples online. The majority of them should include:
Executive Summary: a brief summary of your company's operations.
Company's Description: What you do is described in your company's description.
Market Research: How do you see yourself in your field?
Specifications of the product: what kind of jewelry you're going to sell
Options for funding
Plans for marketing and selling
4. Determine the Market Opportunity
It's critical to know that customers are willing to buy from you before you begin any business. That is why, before making and selling jewelry, you must do your research.
Fortunately, there are numerous methods for gathering information. Secondary market research sources such as NPD, Nielsen, and MarketResearch.com can help you find reports on your industry that have already been published. However, purchasing research reports can be costly.
It can also be beneficial to conduct some product research on your own. For example, you can:
Compile a list of competitors: Examine the websites of other online jewelry business competitors to see what they're doing right (and wrong). This will assist you in distinguishing your brand.
Conduct surveys: Look for people who are interested in jewelry on forums and social media groups and ask them a few questions about the items they like.
Bookmark jewelry blogs: There are plenty of fashion and jewelry bloggers who keep up with the latest trends and collections. By looking through their publications, you can learn about new and upcoming opportunities in your market.
Look at Google Trends: Google Trends allows you to search for trending topics in a given industry so you can see what's popular. Charm bracelets, clay jewelry, and resins are some examples, that have seen a recent surge in popularity.
5. Create an Own Online Store on ecommerce Platform
Because of the multiple e-commerce platforms, tools, and integrations available, creating an e-commerce website is now easier than ever.
E-Commerce platforms are created to make the process of creating an online business as simple as possible. Shopify, BigCommerce,  WooCommerce, Squarespace, and Wix are some of the most popular ecommerce systems but,
If you want a professional website, you will absolutely need to hire a professional web design agency.
Create an Etsy store as an alternative to developing your own website, although it's best for handcrafted jewelry and made-to-order products. It's also more difficult to obtain visibility and traffic to your Etsy business because it's a marketplace. Plus, because customers won't remember your brand, only that they bought on Etsy, Etsy receives the 'credit' for the transaction.
6. Legalize your business
You'll have a brand name by this point, and you'll be able to sell your jewelry under it. However, before you begin selling your products online, check with the trademark office to ensure that you are not infringing on the rights of another company.
Consider registering your jewelry business once you've received the approval. Choosing to register as an LLC rather than a sole proprietorship protects you from being held liable for any problems that arise as your jewelry business expands.
In addition, forming a registered business often has tax benefits. This is especially useful if you want to grow your jewelry business from a side gig to a full-time job.
A new bank business account is also necessary. You'll be able to keep track of your business expenses and income without them getting mixed up with personal transactions. Select an accounting program that works in conjunction with your new business bank account. When it comes to paying taxes, knowing exactly what's coming in (and out) will help.
Another factor to think about is the legal requirements for selling jewelry is t o avoid getting into trouble, you'll need to follow jewelry rules and regulations depending on the type of jewelry you're making and the business model you're using. Some countries, require you to obtain a certificate when purchasing jewelry to ensure that it is genuine.
Find out how to form an llc yourself
Learn about llc formation, including information on registered agents, naming rules, business licenses, and more.
Choose Your State to Learn How to Form an LLC There
Or Make your life easier with Wise Business Plans
Get the easiest and fastest LLC formation online with worry-free services and support. 
7. Make contact with suppliers and begin creating your jewelry.

You can begin creating jewelry with an eye toward selling once you've established the proper legal and financial foundations for your company.
If you haven't already, you'll need to invest in wholesale jewelry-making tools and equipment, including safety gear, as well as the raw materials needed to make your pieces. It's a good idea to inquire about reputable wholesale suppliers within your area; otherwise, put in some effort and do your homework. It's also a good idea to acquire a reseller license so that you don't have to pay local sales taxes when you buy in quantity.
8. Obtain the Appropriate Jewelry Store Insurance
A jewelry store, like other retailers and small businesses, requires commercial insurance to protect both the store and its owner. When looking for jewelry store insurance, it's best to start with a licensed insurance professional to determine the proper coverage.
To begin, keep in mind that a jewelry store isn't just about diamonds and high-end watches, though that type of jeweler is the easiest to spot. Many artists and craftspeople have begun making a variety of jewelry from a variety of raw materials, as well as precious stones and metals, with retail and internet sales. There are several policies that any jewelry store, regardless of its type.
Ready to Protect Your Jewelry Business
Let us help you with your business insurance needs.
General business liability insurance
Medical insurance
Term life insurance
Workers' Comp
Surety bonds
Commercial auto
9. Establish your brand and Prepare a Marketing Plan
As you build your sales channels, you should also begin to define your brand identity and develop a small-business marketing plan. A logo is an excellent place to start, and it's crucial for establishing your company's appearance. If you don't know where to get started on designing one yourself, there are plenty of logo design services online.
For every starting jewelry business, finding potential consumers to make your first sale is a task. Target your marketing to the people who are most inclined to buy. While you're concentrating on growing your client base, establish a multi-channel marketing plan based on the information you've gathered, including information on your competition.
You should use as many channels as possible, such as:
Use of social media
Before making a purchase, customers like researching items and reading reviews. You may highlight what makes your brand unique in social media posts. If you're focusing on sustainability, for example, write about how your items are beneficial for the environment and include relevant keywords in your postings. Post photos and videos of individuals wearing your jewelry while working out.
Marketing via email
Email marketing isn't dead, despite common opinion. One of the most effective strategies to keep your business front of mind and enhance client retention is to build an email list.
However, be aware that sending too many emails to clients will exhaust your list and result in a high percentage of unsubscribes, so be sure you follow email marketing best practices.
SMS marketiing
SMS marketing is a fast-increasing channel for internet enterprises, despite its immaturity. You can almost ensure that everyone on your SMS subscriber list will receive your messages and promotions with open rates as high as 95%.
Advertising that is paid for (Google, Facebook, and Instagram)
Many of today's largest direct-to-consumer e-commerce companies grew out of ad campaigns on platforms like Facebook, Instagram, and Google Ads. Although advertising costs are continuing to rise, it is still a viable channel for jewelers. 
If you want to run advertisements, take the time to fine-tune your audience targeting so that your ads are shown to people who are most likely to buy. Also, choose your channels carefully — what works well for other brands may not work well for you.
Make reviews a part of your marketing strategy
Testimonials and product reviews are crucial parts of your jewelry marketing strategy. As humans, we have a natural tendency to rely on our peers for information.
Researchers discovered that when people are given two similar products, they are more likely to buy the one with more reviews, even if the less-reviewed option is of higher quality.
Reviews can provide shoppers with a sense of confidence when making a high-consideration purchase like jewelry. Reviews are one of the most useful tools for ensuring that we will be satisfied with our purchases.
Reviews can be used in a variety of ways to help you market your business:
Your website has been highlighted.
Part of a hashtag campaign on social media.
It's in the ad copy.
It was included in a buyer's guide.
In an email marketing campaign, it was highlighted.
Meaningful stories that are relatable and enjoyable to relieve are included in the most impactful reviews. The brand's purpose is to facilitate peer-to-peer discussion.
10. Look for a Fulfillment Solution
You'll probably need to store inventory in your home and self-fulfill orders when you first start out. This may work at first, but as your company grows, you'll need to reconsider your fulfillment strategy. When it becomes difficult to keep up with packing and shipping orders on time, consider outsourcing fulfillment to a 3PL so that you can devote more time and energy to other aspects of your business.
Bottom Line
The work doesn't end once your jewelry business is up and running; in fact, it's just getting started. But don't get so caught up in the business side of things that you forget why you started your jewelry business in the first place: your passion for the craft, which the most successful artists never stop honing. Consider continuing your education with online or in-store classes, even if you're a trained jeweler. If you don't want to spend money on education, you can find good jewelry-making tutorials for free on YouTube.
Keep in mind that starting a jewelry business, even if it's just a side hustle, is a time-consuming task. Make it a priority to carve out time in your schedule to devote to launching and managing your business, even if it's just an hour at the end of the day to work on a piece of jewelry, create a few social media posts, or review your sales reports or marketing performance, if you're serious about your online jewelry business.
Without a doubt, going digital is the new cool for any business looking to succeed in today's world. While some organizations may find it challenging to achieve online versatility, they can adapt. The jewelry industry is one such enterprise.
Changing a jewelry business from a traditional marketing technique to an e-commerce model necessitates additional effort. You don't have to rely on trial and error to accomplish this. There is enough information to get started and make running your business easier. Here are 5 key success factors for starting a jewelry business online.
Ability to quickly embrace new technology: To keep up with technology and changing consumer tastes, online operators must keep up with continuously changing software systems and platforms.
Production of market-favored goods: Successful businesses must remain ahead of fashion trends and change their product offerings to satisfy shifting client preferences.
Ability to control stock on hand: Because some stock products are expensive, successful operators must avoid being overstocked or understocked.
Establishing a brand name: Retailers must create a brand name that has a positive reputation among customers.
Superior after-sales service: Operators should provide superior after-sales services, such as shipment tracking, refund, and exchange services, like online shops.
Want to Get Top-Quality Jewelry Business Plan?
Need help with your business plan? We are the largest and most reputable business plan writing company in the US. Providing high-quality, beautifully designed and highly detailed business plans at reasonable prices is our specialty.
Over 3,000 projects have been completed in almost every industry. Our business plans are used for strategic planning, internal planning, investor fundraising, and bank financing. In the past year, we have assisted 3,000+ companies across 150 industries obtain debt and equity funding totaling $1 billion.
The Highlights Of Our Recently Online Jewelry Business Plan
Market Analysis Summary: Jewelry Business Plan
Over the internet, operators in the Jewelry and Watch Sales market sell a wide range of jewelry, including fine and costume jewelry, as well as timepieces. 
The industry's excellent revenue performance has been driven by the popularity of online shopping over the five years leading up to 2020.
 Furthermore, as consumers with more disposable income and trust in their financial situation have purchased higher-priced discretionary goods, demand for industrial products has grown. 
However, due to the COVID-19 (coronavirus) pandemic and the resulting economic slowdown, the industry is likely to see major decreases in 2020.
As a result, industry sales grew by an average of 2.1 percent to $7.6 billion in the five years leading up to 2020, with declines in 2020 essentially overtaking growth earlier in the time.

Products in the specialty jewelry segment are often substantially more expensive than those in other segments due to the rarity of such pieces and the unique skill required to create them. Furthermore, this section comprises wedding and engagement rings, which consistently account for the biggest percentage of industry income, as well as industry-relevant revenue from several key firms. 
Nonetheless, due to fluctuating economic variables, this group is the most vulnerable to changes in demand. For example, demand for specialized jewelry is predicted to fall in 2020, owing to the COVID-19 (coronavirus) pandemic and the economic crisis, as customers face increasingly uncertain financial prospects. 
Many people will likely wait till their finances are more secure before purchasing such products. Consumers with higher-than-average annual salaries, on the other hand, are predicted to continue buying such items. Furthermore, despite dropping demand, the segment is predicted to account for the largest percentage of industry revenue due to substantially higher prices than other segments.
In addition, over the five years leading up to 2020, this segment's revenue share has decreased. As a result, diamond jewelry is predicted to account for 38.2% of industry revenue in 2020, while other gemstones are expected to account for 11.6 percent.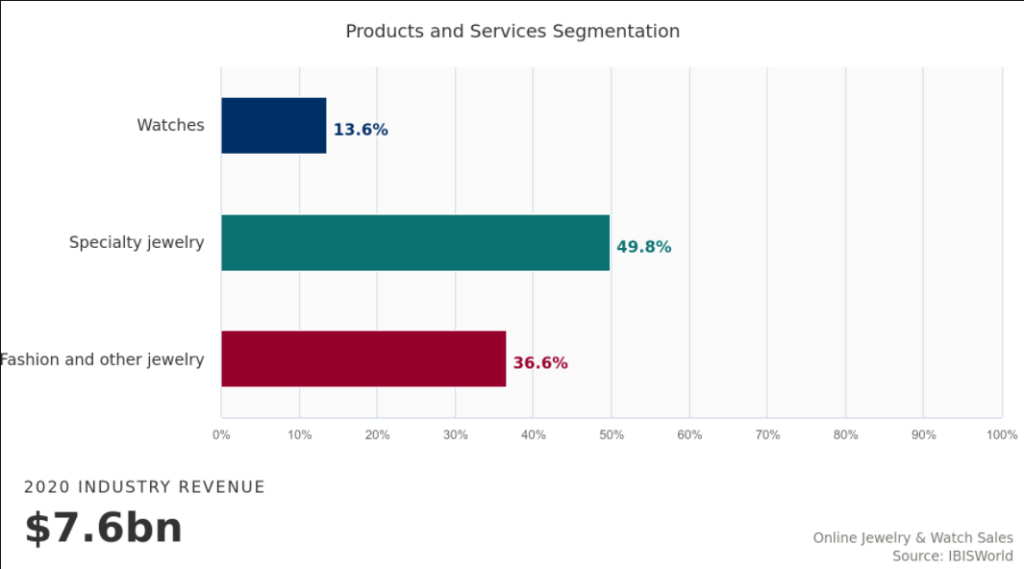 Contact Us Today For A Free Consultation
Printing and Photocopy Business Plan Sample Fill the Form to Download Printing and Photocopy Business Plan Example Your name Your email Download Printing and Photocopy Business Plan Example Starting a...