11 Net 30 Beauty Supply Vendors and Other Wholesale Beauty Supply Vendors
Vendors of wholesale beauty supplies offer a variety of products such as hair care, skin care, and makeup. Vendors may sell their products to consumers or to businesses such as salons, spas, and beauty schools. 
Wholesale beauty supply vendors have different payment options or payment terms. Many of these vendors accept credit cards and some offer 30 day payment terms, and they are also known as net 30 beauty supply vendors. 
Net 30 beauty supply vendors accept payment within 30 days of the invoice date and offer professional beauty products and services. Having Net 30 payment terms is convenient for customers, since it allows them to manage their cash flow by making purchases without paying upfront. 
Here is the list of 11 Net 30 beauty supply vendors and other wholesale beauty supply vendors.
Net 30 Beauty Supply Vendors for 2023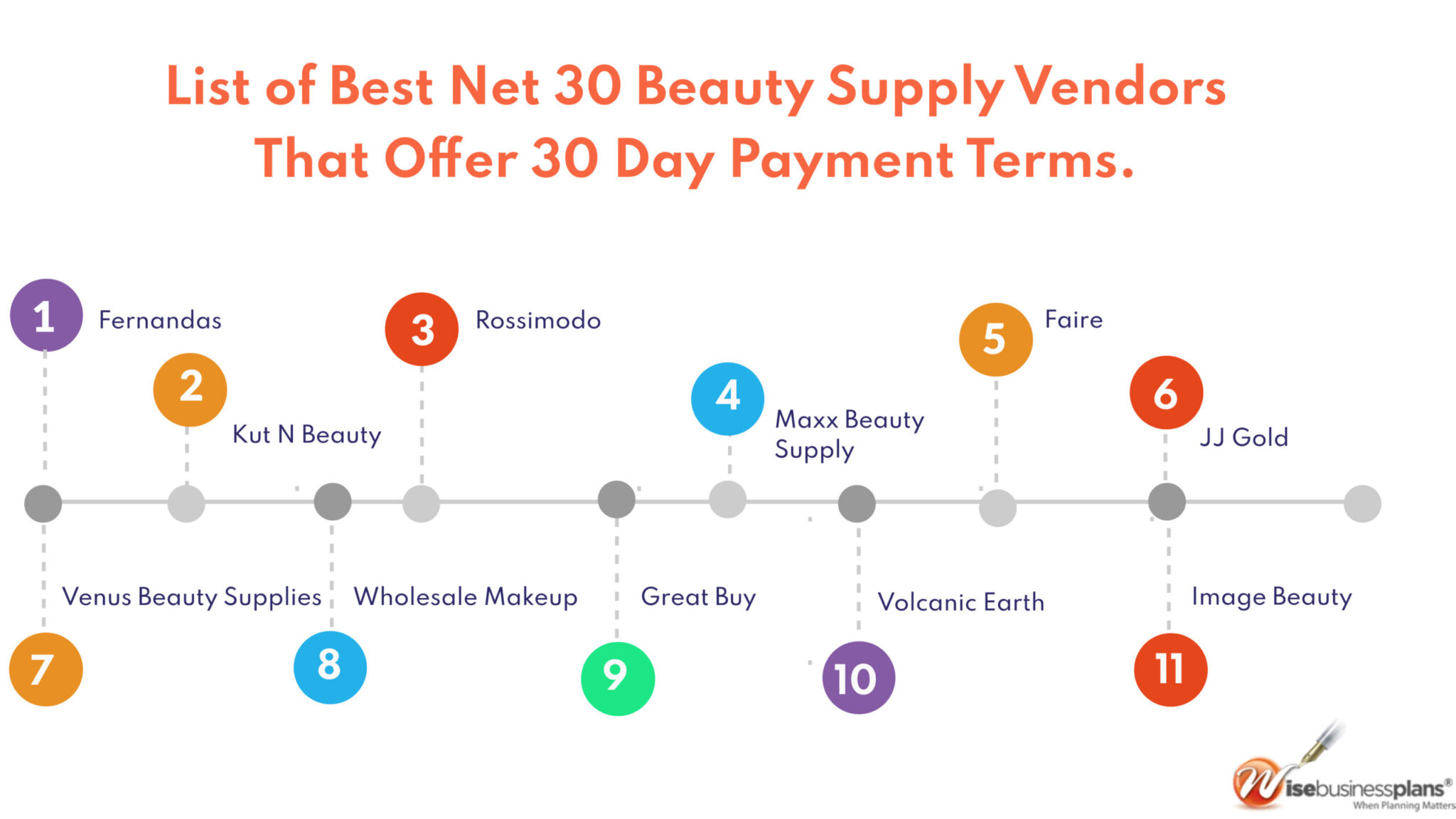 Here is a list of the best net 30 beauty supply vendors that offer 30 day payment terms.
One of the leading net 30 beauty supply vendors and wholesale distributors of beauty products for Canada and North America, Fernanda's Beauty Products was founded in 1991 in Mississauga and the surrounding GTA. 
The company offers a wide range of beauty products for professionals in the beauty and spa industry. The company also offer their customers high quality furniture products in order to expand their product line. Their product line includes makeup, medical spa equipment, body care products, among others.
All purchases are C.O.D (Cash On Delivery). The company also offers net 30 terms after credit account approval. The company's policy states that overdue accounts are automatically charged a 2% interest rate.
One of the leading Net 30 beauty supply vendors, Kut N Beauty Salon and Supply specializes in professional beauty products. A beauty company with over 30 years of experience. You can buy brand new products straight from the manufacturer at Kut N Beauty. 
Net 30 payment terms are offered by Kut n Beauty. In order to qualify for net 30 accounts, beauty supply businesses must have credit approval and pay within 30 days of receipt of the purchase order.
Pro Tip: Looking to start hair salon business, you will need a business plan. This free hair salon business plan template will help you write your own.
Rossi Modo Beauty recently relocated to the Marley Station Mall in Glen Burnie, Maryland, US. The company has a large collection of beauty products such as beauty cosmetics, hair extensions, hair wigs and many other products. They also allow customers to book bridal boutique appointments on their website.
After credit approval, their Hair Wholesale and Loan Program offers net 30 terms to hair business owners. Net 30 terms are only available to businesses that have been registered for at least 3 years. The line of credit can then be used to order hair from the company. 
In case of a balance after 30 days, the Net30 account holder is responsible for it. It is important to remember that transit time is included in the 30 day period, which means that if it takes a week for something to ship, there are still 23 days for payment.
Founded in 1988 in Detroit, Michigan, Maxx Beauty Supply is a leading beauty supply company. A net 30 beauty supply vendor, this company ranks among the top wholesalers in the industry.
There are a variety of products offered by this company, including hair extensions, eyelashes, make-up, hair styling tools, hair color, and jewelry. People of all ages can find beauty products for themselves, including men, women, and children. 
A complete reference of your trade and banking accounts is required to apply for NET 30 TERMS. Future cosmetics will not benefit from obtaining approval from net 30 accounts. Net 30 Terms require approval for each order.
In 2017, Faire opened in San Francisco with the aim of bringing together small businesses in an environment of fair competition.
Today, Faire is among the world's largest online marketplaces and working, where retailers can find the latest and greatest beauty products from independent brands from around the world on net 30 and net 60 terms.
The Glossy Awards named Faire Best Fashion in 2021. There are 600,000 retailers at the Faire from 25,000 cities. There are 85,000 brands on the Faire platform.
With over 30 years of experience in the jewelry industry, JJ Gold International is now offering a wide range of fashion accessories and personal care products.
There is a good chance you have heard of their enamel jewelry. It is known for their colorful enamels and bold designs under their main brand, Lauren G Adams. Materials of the highest quality are used for the majority of their products.
Online store purchases are available to everyone, but net 30 trade credit is only available to businesses that have been in business for at least 90 days. Fill out a Net 30 application form if you qualify for a Net 30 account.
A family-owned and operated company since 1977, Venus Beauty Supplies is located in Mississauga, Ontario. Venus services over 12,000 barbershops and salons in Ontario. The company sells cosmetics, skin care products, electrical appliances, and hair extensions, among other things.
There are many brands they are proud of, including Allure, Revlon, Olaplex, and many more. Among salons and manufacturers, VENUS is known for providing excellent service and high quality products.
Venus Beauty Supplies Ltd offers salons NET 30 terms. After Equifax has approved new accounts, any orders shipped C.O.D. or PREPAID need to comply with this.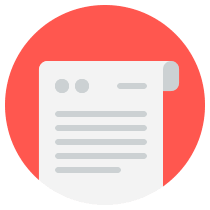 Are you looking to build credit for your business?
Apply for an easy approval net-30 account with Wise business plans and build your business credit quickly.
Wholesale Beauty Supply Vendors Offering Other Payment Terms
Wholesale Makeup is a family-oriented business located in Miami, Florida with more than 10 years in the industry. They are known as the specialist wholesale supplier of original makeup from the best brands in the world. They sell products directly from the factory and distribute them to more than 3000 customers worldwide.
Their major brands are Revlon, O.P.I, Miss Spa, L'Oreal, Rimmel and many other top brands. The company offers beauty accessories such as tweezers, eyelashes, and beauty bags. They also have complete boxes or sets including beauty products and accessories for their clients or customers. The minimum investment amount isn't set, so you can invest any amount you like.
In 2006, Greatbuy Co. Ltd was established as a private company. The company is a professional wholesale cosmetics vendor and represents many popular cosmetic brands. They have a broad selling market including Canada, America, the United Kingdom, Australia and more. They offer 634 beauty products in 85 categories and ship to 170 countries worldwide.
They only accept credit card payments. You may return the item if it doesn't match the picture in the description and you will be refunded if the product is found damaged during shipping.
Volcanic Earth is owned and operated by Fresh Change Ltd. They are a manufacturer, wholesaler and retailer of Vanuatu Fair Trade skin care products and Fair Trade organic beauty products. 
They offer hair care products, hand and foot care products, face care products and a huge collection of beauty products for men and women.
First-time customers can receive a discount on their first purchase, but only if the order value is $50 or higher. If you are not satisfied with the item for example it is damaged, broken, or the wrong item, you can return it for a refund or replacement within 30 days of delivery. 
For over 30 years, Image Beauty has been providing discounted beauty and salon wholesale products to clients and professionals. You can save up to 70% on everyday cosmetics and skin care products with 30,000 products available.
A number of publications have recognized Image Beauty as "The Best", including the Courier-Post, South Jersey Magazine and Burlington County Times.
The following payment methods are accepted: PayPal, Mastercard, Visa Card, American Express, and Discover.