7 Small Business Ideas in Kidswear Industry in 2023
By
Bilal
Last Updated on -
Since the mid-2000s, the textile and apparel industries have grown rapidly. Increasing raw material costs and innovative designers are expected to drive growth in the industry.
When it comes to the kidswear business, it totally depends on fashion and age period. As a result, consumer needs vary considerably from newborns to toddlers to preteens. Passion, dedication, and hard work are essential to starting a kids clothing business.
We have categorized kidswear business ideas on the basis of kids' age periods such as:
Newborn baby (0-4 weeks)

Infants (1 month-1 year)

Toddlers (1-3 years)

Preschoolers (3-5 years)

Gradeschooler (5-9 years)

Preteens (9-12 years)
7 Best Kidswear Business Ideas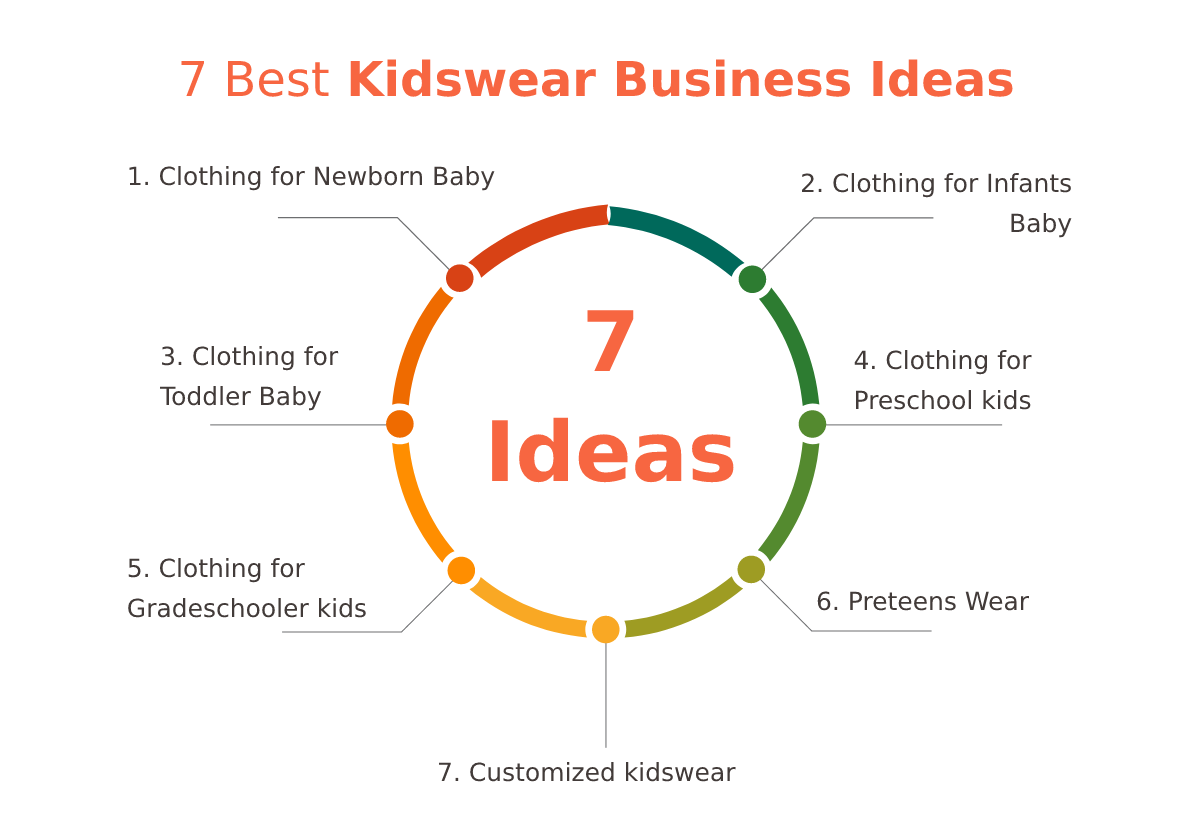 In this article, we will explore fashion and style in kidswear business ideas:
1. Clothing for Newborn Baby
Parents celebrate the moment, as the baby leaves the hospital cocoon and enters the real world. Planning your newborn's coming home outfit can be challenging. 
Choosing a baby's outfit requires consideration of comfort and weather conditions. If you plan to start a newborn baby wear business, you should offer products such as:
Preemie
Gender neutral outfit
Classically sweets
Warm/Cold Weather Winners
To capture the market across the country, you can also create an ecommerce website, such as Minimysa did. 
2. Clothing for Infants Baby
Warm clothing is ideal for infants. Comfort should be key. The garment should be easy to clean. It should be able to evaporate moisture. The clothing should be soft. Babies don't like clothes pulled over their heads, so zippers, snap fasteners, or buttons are best.
In this age group, children learn such skills as taking their first step, smiling for the first time, and waving goodbye.
Baby's first year is filled with learning about themselves, exploring their surroundings, and focusing on their vision. As part of their social and emotional development, babies also develop bonds of love and trust with their parents.
All parents want infant baby clothes that look stylish socially and emotionally. You should make sure to include these products in your clothing collection in accordance with their compatibility.
3. Clothing for Toddler Baby
During a toddler's development, he or she learns to crawl, walk, and jump. A toddler is more aware of his or her surroundings during the second year of life and moves around more.
Additionally, they become more interested in exploring various objects and people. A baby at this age can move from one place to another, so parents try to provide plenty of clothing for the little one.
It is advantageous to provide toddlers with clothing when they are at this age.
4. Clothing for Preschool kids
This segment consists of clothing for children between the ages of one and three. At this stage, children are attracted to bright colors, especially RED. Pull-on pants with elasticized waists and adjustable buttons are best.
Early childhood (preschoolers) is a time when children begin to experience the wonders of the world. Their independence will grow, and they will become more interested in other children outside their families. Parents always want their children to look more adorable and charming than other children.
Their interactions with stylish clothing will contribute to the development of their personalities. It is important to have plenty of clothing that is in keeping with the current fashion trends.
5. Clothing for Gradeschooler kids
This segment includes apparel for kids aged 3 to 5. Kids and parents want easy wearability. A long shirt allows for torso growth. Kids of this age group love bright colors and cartoon characters.
Independent living becomes more imperative at this age group. As children reach this age, they become more familiar with the larger world through events such as starting school.
There is a growing importance to friendships. It is at this time that a child's physical, social, and mental skills develop rapidly. Developing confidence in the areas of friendship, schoolwork, and sports is an important part of a child's development during this period.
The kidswear industry considers this age group to be one of the most lucrative for doing business. You can have a vide variety for types of clothes at this age like:
Sportswear

School Uniform

Casual dress

Special Event Dressing (Wedding, Birthday parties)
A child's life changes dramatically during middle childhood. The child can now dress himself or herself.
A variety of changes are occurring in a person's physical, psychological, emotional, and social lives at this moment. There is a possibility that they are worried about these changes, and how others perceive them.
In terms of body image, appearance, and clothing, they are more concerned. It is imperative that you take advantage of the preteen kidswear business by offering different kinds of clothing like:
Swimming wear

Traditional costumes (Halloween, New years)

Dance dresses
Teenagers at this age have more freedom to make their own decisions when it comes to friends, sports, studying, and schooling. Their personalities and interests develop, making them more independent.
Recommended: Visit our page for more business ideas for teens
Uniform sellers have an excellent opportunity since most schools enlist uniforms not only for their classes but also for extracurricular activities.
Regardless of the kid's age, the most important thing is that the garment should be comfortable and fit well.
There is a variety of kidswear clothing available for different occasions or fashion trends. It is possible for you to take advantage of the sports events that are taking place in your area. 
Suppose a football tournament is being held in your state or city. You can customize t-shirts to meet the needs of the kids. 
You can offer different deals to parents who have more than two children in order to increase the sales of shirts, such as buy two get one free.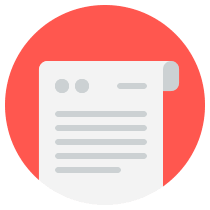 Ready to start a business?
You need a business plan to start a business. Turn your business ideas into action by hiring our professional business plan writers with 12+ years in business planning over 400 industries.
Explore More Business Ideas