20 Minutes Business Plan with Simple Business Plan Template
A simple business plan is a business plan that is easy to write for you and that explains your business idea straightforwardly.
Before you show it to the world, you need to understand your business. Having everything in your head is not enough, writing it down gives you a level of clarity that you don't get any other way. 
Organizing everything in a business plan forces you to think systematically. You explore business management, target market, customers you will sell to, the competitors, estimate of the money you will make, and the amount of investment you need. 
Even when you are not looking to raise funding with a business plan, you will prepare yourself better with a business plan.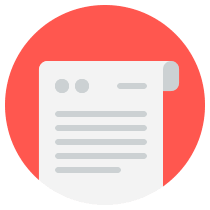 Make a simple business plan already
Get this simple business plan template and make better business plan
How to use a simple business plan template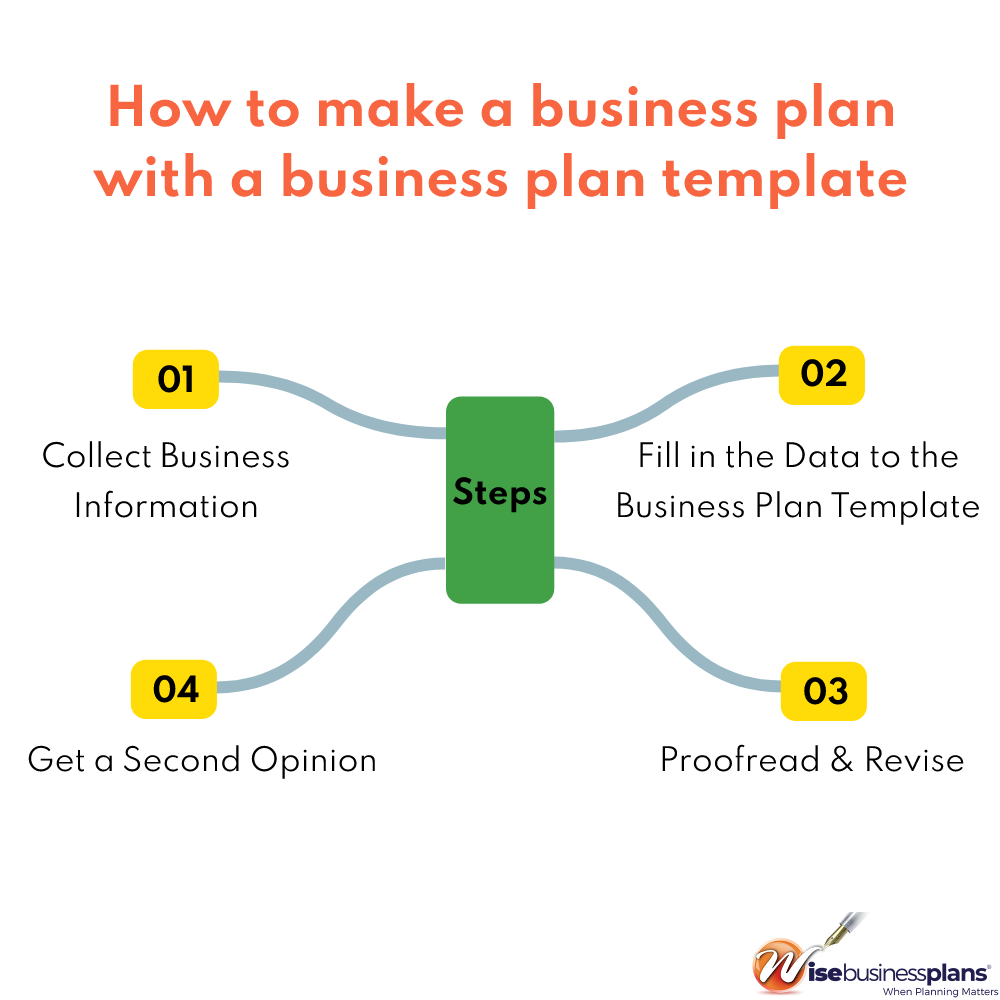 As the name implies, a simple business plan template should be easy to use. When you have the information, you should be able to complete a simple business plan in a few hours. 
Here is the step by step process of making a business plan with the template.
Collect Business Information: before you start, collect all the business information including basic information like address, etc,. You may also want to collect data about the market, competition, and requirements for funding. 
Fill in the Data to the Business Plan Template: the template will tell you what you need to write first. When you are using a lean business plan template, the process becomes even easier. 
If you are using a full-length business plan template, it is still mostly fill-in-the-blanks. You will need to write a few lines here and there. 
For a lean business plan template, you can complete a business plan in a few hours. For a full scale business plan, it may take you an hour. 
Proofread and Revise: Don't spend much time creating the first draft, just make it happen. Once done, revise and proofread the article. This will help you spot any errors and omissions. You can also improve the information and make it more coherent.
Get a Second Opinion: feedback from a competent person with business experience will improve your business plan. See if you have someone in your friends and family circle or a mentor who can take a look at your business plan for you.
Ready to make a business plan: Download our free simple business plan template word and free simple business plan template pdf. 
You can also download simple business plan template google docs. 
How To Write A Simple Business Plan, A Step By Step Guide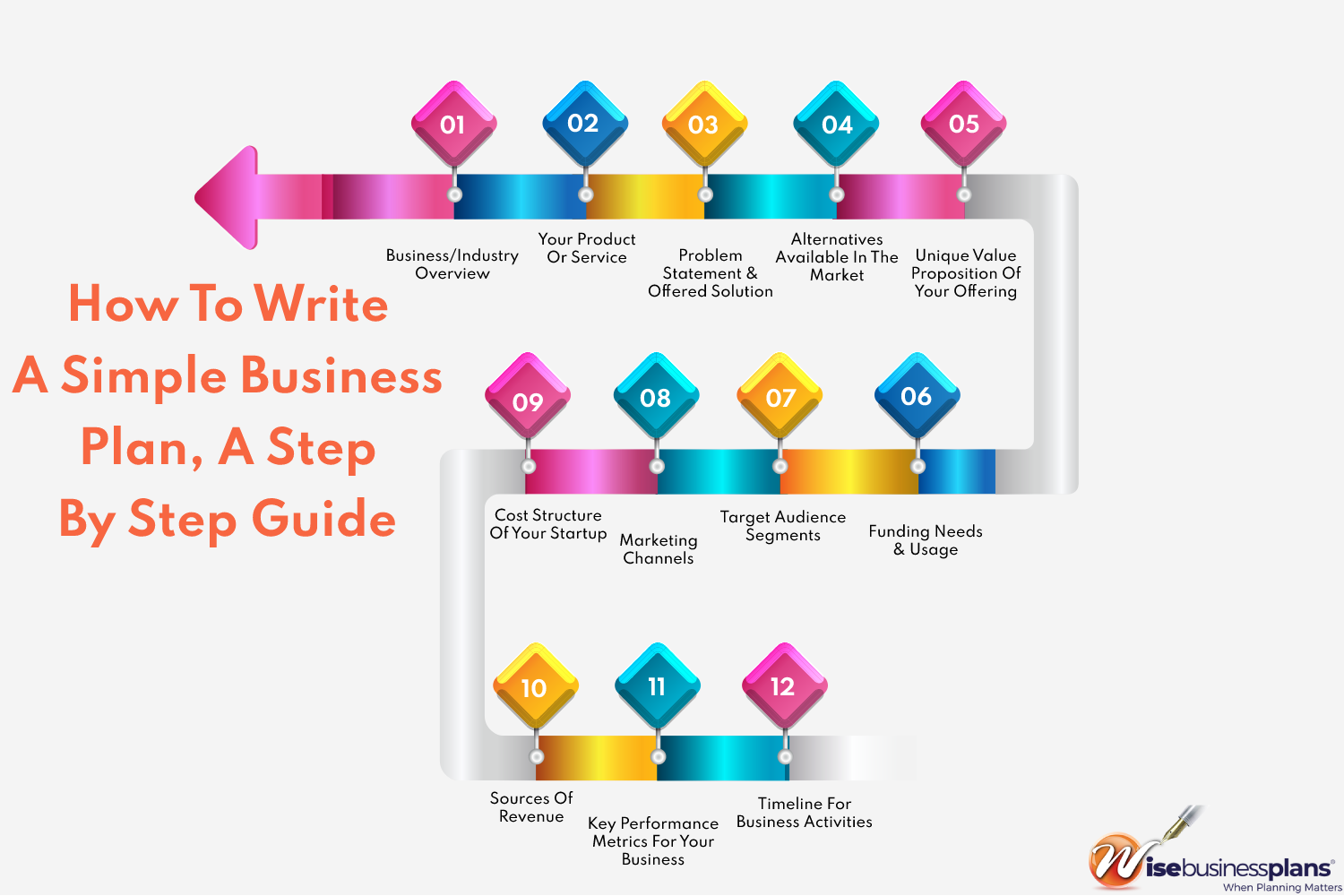 Let's see how you can write a business plan in 20 minutes or so. Our simple business plan template will ask you to write 2,3 sentences for each section. 
Business / Industry Overview: The industry review will be a bird-eye view of your target industry. 
For example, if you want to open a new laundromat in your area, the industry overview will explain the number of laundromats in the area and the demand for laundromat services. 
Your Product Or Service Offering: What you will offer to the market? Are you offering a product or a service? 
Furthering the example of a laundromat, you will explain the kind of washing machines you will use, office hours, and any value-added service you will offer. 
Problem Statement & Offered Solution: The problem statement tells the reader about an existing problem that your business aims to solve. 
For a laundromat, a sample problem statement can be the scarcity of laundromats in the area or a new development that has increased the demand in the area. The solution is offering laundromat services in the area. 
Alternatives Available In The Market: The alternatives can range from someone offering exactly the same product or service or a similar offering that can be considered against yours. 
For a laundromat, the first alternatives or direct competitors are other laundromats and indirect competitors are dry cleaners, or flea markets. 
Unique Value Proposition Of Your Offering: What makes your offering unique and different from the available offerings? What is your competitive advantage? 
For a laundromat, your unique value proposition can be extended work hours, more machines so people don't have to wait for long, and lower prices. 
Funding Needs (How Much You Need And How You'll Use It): How will you arrange funds for launching your business? Will you use your own savings, friends and family money, a loan, or a business grant? 
For a small laundromat, your savings combined with friends and family money may do the job. Also state how you will use the funding including the details of expected expenses, etc. 
Target Audience Segments: Who do you want to sell to? What are the demographic and psychographic details of your target customer base? Demographic details include age, gender, income level, etc., while the psychographic details include purchasing trends, personal preferences, etc. 
For a laundromat, the target audience can be the people living in rental properties, students of nearby colleges and universities, and residents of hostels, etc. 
Marketing Channels: How will you market your business? Will you do social media marketing, run TV or newspaper ads, do local marketing campaigns, organize community events, etc? 
For a laundromat, local cable ads, newspaper ads, and social media marketing targeting only the desired locality can be rewarding marketing channels. 
Cost Structure Of Your Startup: How will you spend money on your business? What are your direct expenses and indirect expenses? How will you plan and categorize different business expenses? 
For a laundromat, the expected expenses can be business setup expenses, cost of machine, lease cost, and the employee cost.
Sources Of Revenue: How will you sell your product or service and make money? How will you price your offering? 
For a laundromat, the sources of revenue will come from the people using washing machines, etc. 
Key Performance Metrics For Your Business: How will you assess if your business is going in the right direction? In the case of a laundromat, the performance metrics can be the number of customers in a specific time, the number of machines installed, or a specific amount of revenue earned. 
Timeline For Business Activities: When do you want to achieve your goals? What are the timelines for your business activities or goals? 
A laundromat can set a time of 3 months or 6 months to earn an amount of revenue or number of customers.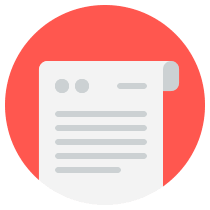 Create a Business Plan in 20 Minutes
Make your business plan in a hassle-free way. Create a business plan with the help of this simple business plan template.