21 Powerful Spiritual Business Ideas To Start in 2023
By
Bilal
Last Updated on -
Spiritual businesses help people find spiritual purpose, inner peace, and a better quality of life by helping them to connect with their spiritual self. You may consider turning your spiritual gift into a business venture when you want to share it with those around you.
Providing holistic solutions to those who need them allows you to engage in your spiritual interests as well as earn a living. 
Need funding to start a business?

Wisebusinessplans can Help you in This Matter. 

Our expert business plan writers have helped over 5000+ entrepreneurs in almost every industry acquire $1 billion in debt and equity funding.


Call us at 1-800-496-1056 for free consultation.
21 Best Spiritual Business Ideas
Most spiritual business ideas aim to inspire others. By following these inspiring business ideas, people are able to bring consistency and meaning to their lives.
An important aspect of meditation is focusing the mind on a particular idea, object, or activity. As a result, attention, awareness and a deep state of relaxation are achieved. The benefits of meditation include reducing stress and anxiety, improving sleep, and improving overall wellbeing.
Meditation instructors might teach mindfulness meditation, loving-kindness meditation, or transcendental meditation to people of all ages and backgrounds.
Ultimately, becoming a meditation instructor can be a rewarding and fulfilling career, because you will be able to help others achieve inner peace and improve their wellbeing.
Consulting other people to discover their spiritual beliefs, values, and goals is the most fulfilling spiritual business idea. In this business, you can help people in different ways, including:
Life's purpose and meaning

Discover their spiritual beliefs

Overcoming obstacles and challenges

Self-improvement and spiritual growth

Communicate better

Mental health concerns, stress, and anxiety
It is possible to work one-on-one, in small groups, or online as a spiritual coach. Additionally, you might plan workshops or other events aimed at spiritual growth.
Massage therapy is an effective way to relieve pain and discomfort. It relieves tension, relaxes muscles, and improves circulation. As a massage therapist, you need some training and experience. You can specialize in a niche that interests you once you become a trained and qualified massage therapist. There are a wide variety of massage techniques available, including
Swedish massage

Deep tissue massage

Sports massage

Reflexology
You can join one Amta and offer your massage services in exchange for money.
There is a growing interest in life coaching as a career option. Using emotional intelligence, professional knowledge, and experience, life coaches assist people in various aspects of their lives.
They help their clients become healthier and more balanced. They are able to assist clients with anything from building confidence to improving their relationships and achieving their life goals.
Yoga improves physical as well as mental health for well-being. You can help people focus on relaxation and stress relief as a yoga instructor. Special classes may also be beneficial for those with anxiety or depression.
Determine the type of yoga you want to teach. Yoga comes in a variety of styles, including
Consider what style resonates with you and what you feel comfortable teaching. You can create books, CDs, and DVDs to sell.
The Reiki master uses his hands to promote physical, emotional, and spiritual well-being by channeling healing energy into the body. It is a great spiritual business idea that has gained immense popularity.
A Reiki session is typically held in a quiet and peaceful environment, including a private practice, a hospital, a clinic, a spa, or a wellness center.
In a similar way to acupuncture, energy medicine practitioners claim to remove blockages and promote energy flow. Some people report faster healing, pain relief, and fewer symptoms of illness after a Reiki treatment. 
Apply with IARP if you'd like to gain some experience as a Reiki master .
Holistic approaches are becoming increasingly popular among people. Diet and its impact on overall health is one aspect of this assessment. Nutritionists who specialize in holistic health can help clients determine their diet habits and nutritional needs, and design customized nutrition plans that support optimal health.
In addition to addressing nutritional deficiencies, they may also help clients with digestive issues, food allergies, and weight management.
Create your own website like Stonnutrition to offer nutrition plan services online. This will allow you to capture clients around the world and earn more money as a result.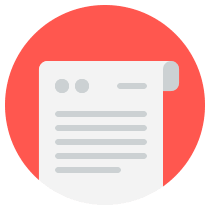 Need a Website for Your Holistic Nutritionist Business?
A Nutritionist business needs a website that works and serves the needs of its audience. Get your nutritionist business website designed by our web design experts today.
8. Crystal Healing Therapist
It is a form of energy healing used to facilitate physical, emotional, and spiritual balance by using crystals or gemstones as an alternative form of medicine. The belief is that crystals allow positive healing energy to flow into the body and negative energy to flow out. 
Clients may hold crystals in their hands during a crystal healing session, or the therapist may place crystals on or around their bodies. It is also possible to direct the energy of crystals towards specific areas of the body or energy centers by using other techniques, such as placing crystals in a crystal grid or using a crystal wand.
If you already have some familiarity with crystal healing, a certified practitioner course can strengthen it further.
9. Akashic Records Reader
The Akashic Records are regarded as a spiritual repository of all human knowledge, experience, and wisdom. Practitioners who have been trained to access the Akashic Records can help clients gain insight, clarity, and guidance about their lives and spiritual paths through their work with the Akashic Records.
As a reader accesses the Akashic Records, they go into a meditative state and ask for information that would be most useful to the client. Clients may seek guidance and insight into their lives or ask specific questions. As a result, the reader receives and interprets the Akashic Records' information and shares it with the client.
Aromatherapy consists of the use of herbs and flowers to improve the health and well-being of individuals. An aromatherapist is a health professional who uses essential oils and other aromatic plant compounds to help clients relax, reduce anxiety, and improve their moods.
According to aromatherapists, the aromas of essential oils can have a significant impact on both the mind and body. A career as an aromatherapist is a worthwhile spiritual business idea if you want to change people's moods. Additionally, you may educate and support clients about natural health products and essential oils online.
Astrology studies the movements and relative positions of the stars and planets, as well as their impact on the lives of individuals based on their birth dates and times. 
Astrologers use astrological principles and techniques to make predictions and give guidance to individuals regarding their lives, relationships, careers, and other areas of interest.
In spiritual business ideas, this option is best for someone trained in astrology. You can write articles or books, as well as start an online YouTube channel.
Numerology is the study of the symbolism of numbers and their supposed influence on human affairs. As a numerologist, you use principles based on numbers to analyze and make predictions about an individual's life, personality, and future. 
It is possible to start this business in some specific areas since numerology is not regarded as a science, and its claims are not supported by empirical evidence.
Numerology is also popular with many people. Numerologists are often consulted for entertainment or self-discovery. Therefore, if you are allowed to do so, this could be a profitable business in the spiritual business ideas category.
Qigong is a Chinese practice that involves physical movements, breathing techniques, and meditation to cultivate and balance Qi (also spelled "chi"), which is believed to be the vital energy that flows through the body. It forms one of the four branches of traditional Chinese medicine, along with medical massage, acupuncture, and herbal medicine. 
When you have perfected these techniques and practices, you can become certified as a Qigong master. It's one of the most exciting businesses in the spiritual business ideas category since you can hold poses for extended periods to achieve great mental and physical strength.
In Chinese medicine, acupuncture uses thin needles to treat a variety of health conditions by inserting them into the body at certain points. The acupuncturist believes acupuncture can help restore balance and harmony to the body's natural energy flow, as well as treat a variety of physical, mental, and emotional problems. In addition to acupuncture, acupuncturists use other techniques, including
Moxibustion (stimulating acupuncture points with heat)

Cupping (a method of stimulating acupuncture points with suction cups)
Acupuncture therapist, your services are accessible to the general public. Your services can also be offered through wellness centers and spas.
Pro Tip: Here is a step by step guide on how to start a Acupuncture business.
15. Feng Shui Practitioner
According to Feng Shui, objects and spaces should be arranged in specific ways in order to harmonize people and their environment. Individuals and businesses can improve their lives and achieve their goals through the application of Feng Shui principles and practices.
Once you have acquired the necessary training, you can begin working as a Feng Shui expert. There has been a lot of positive feedback about this spiritual business idea around the world.
To create positive changes in a person's environment, Feng Shui masters often place objects in strategic locations, use color and lighting, and manipulate energy flow. It is possible for you to have an online practice or a consultation center as a Feng Shui expert.
16. Ayurvedic Practitioner
The philosophy of Ayurveda is that mental, physical, and spiritual health can be achieved through a balance between body, mind, and spirit. The popularity and acceptance of Ayurveda has grown exponentially. This makes it an effective spiritual business idea.
Herbal medicine, nutrition, yoga, and meditation are all used by Ayurvedic practitioners to promote health and wellbeing. Creating your own clinic or selling herbal products online or through a shop is an option for you.
Spiritual tattoo artists focus their work on spiritual or religious themes. Their tattoo designs may incorporate spiritual symbols or imagery, or they may use tattooing to express their spirituality.
Spiritual business ideas for tattoo artists are becoming more and more popular. People are inspired by the tattoos they get on their bodies that depict religious images. Starting this from the street and growing into a tattoo studio is possible if you have artistic talent and some design skills.
There is no doubt that motivational speakers have a profound impact on the lives of their listeners. In addition to your expertise in religion, philosophy, or life experiences, you will be able to attract many listeners with your excellent presentation skills. 
A spiritual business idea like motivational speaking has a lot of potential. Conferences, traditional networks, and virtual networks are all popular places to deliver spiritual speeches.
A religious podcaster hosts a podcast centered on religious topics or themes. As a spiritual podcaster you may use podcasts as a platform to discuss current events, social issues, or other topics that intersect with religion and spirituality.
There are a number of podcast platforms online, including iTunes, where you can sell your podcasts. Lastly, you may also offer mindfulness and meditation workshops.
20. Spiritually-Themed art or Crafts
Symbolic or artistic items that depict spiritual themes or symbols are referred to as spiritually-themed art or crafts. Symbolism or allegory might be used in paintings, sculptures, or other visual art depicting religious figures or scenes.
Items used in spiritual practices or rituals could be spiritually-themed crafts such as prayer beads. Art and crafts with spiritual themes can be a powerful and meaningful way for people to express their spiritual beliefs or to connect with their own spirituality.
21. Music Therapy Services
It involves addressing a person's physical, emotional, cognitive, and social needs with music. This treatment is an evidence-based and effective method of improving people's health and well-being through the use of music interventions.
Among the many types of music therapy interventions, you can listen to music, sing, play an instrument, compose, or improvise music. Additionally, they help reduce stress, manage pain, improve communication and social skills, and enhance cognitive abilities.
Explore More Business Ideas