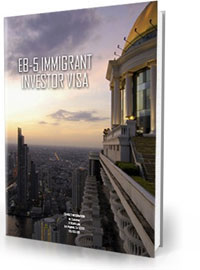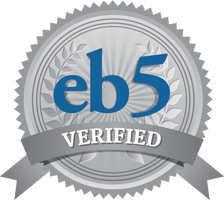 The minimum investment threshold for EB-5 Targeted Employment Areas and non-TEA investments will go up NOV. 21, 2019! We can help you create a plan that allows you to be grandfathered in under the previous rules (TEA investment threshold of $500,000 and non-TEA minimum investment of $1M, rather than the amounts outlined below), but you MUST ACT FAST!
The EB-5 visa business plan initiative, a federal program making it possible for foreign citizens to get a permanent residency green card, is making the American dream come true for entrepreneurs from around the world. But the EB5 path to citizenship carries with it very specific regulations from the United States Citizenship and Immigration Services (USCIS) that require careful planning to succeed.
A Wise Business Plan™ offers steps and techniques that can take some of the guesswork out of taking part in the EB5 initiative. And Wise also offers professional business plan writing services that can make your transition into the U.S. business world smoother and less stressful.
Creating jobs is a key requirement of the program, so Wise helps EB-5 business plan clients understand the staffing needs for their proposed business venture and ensure they can support and maintain the 10 jobs necessary for sustaining the Visa. Our professional business plan writers are experienced in assisting clients with planning for current and future staffing needs, ensuring that you can create a strong business that steps up its staffing over time as needed or required.
Wise also offers in-depth demographics research that can help newcomers understand the market environment. Our business plan specialists include professional researchers who keep up with the latest information on a variety of markets and indicators.
According to USCIS, as part of the I-526 petition, an EB5 investor must submit a comprehensive business plan showing the need for at least 10 qualifying employees, for every $1 million invested, per applicant. Likewise, a targeted employment area (TEA), an EB5 investor must submit a comprehensive business plan showing the need for at least 10 qualifying employees for every $500K invested, per applicant.
Having a Strong Business Plan Makes the EB-5 Documentation Process Easier  
Document preparation is arguably one of the most daunting parts of any business-related process, and any documents that must be supplied to the government are often a source of anxiety. The EB-5 visa and regional center process are involved and labor intensive, requiring the utmost accuracy and degree of completion in document preparation in order to gain approval.
One of the first pieces of documentation required for the process is also among the most useful: your business plan. A business plan is required for EB-5 applicants, and it is strenuously reviewed for both immigration compliance and feasibility. Unlike a run-of-the-mill business plan, an EB-5 plan must showcase a feasible economic impact, outline job creation and meet the requirements of the USCIS, as determined by an adjudicator, who will review the application and its accompanying materials.
However, in addition to meeting minimum application requirements, your business plan serves as a series of guideposts as you prepare the rest of your documentation and set out to prove the overall positive economic impact your proposal will generate. When you get help in writing a professional business plan, you can be confidant that the finished product meets the highest requirements while still providing you with guidance into the future.
Your comprehensive business plan will also serve as a roadmap to success once your application is approved, allowing you to more easily attain the goals set out by the EB-5 requirements.
Choosing the Right Kind of Plan: How a business plan tailored toward the EB-5 process can be a huge asset
Unlike an average business plan, an EB-5 business plan must comply with the requirements in Matter of Ho. Matter of Ho is a landmark EB-5 case that established rules for EB-5 projects and their business plans. The Matter of Ho precedent decision was issued in 1998 by the Administrative Appeals Office.
Many of the requirements set forth for Matter of Ho compliance are just good business, and any well-formed business plan will incorporate them. These kinds of items include a description of the company and its products and objectives, along with a detailed SWOT Analysis, a review of the competition and in-depth market profiling.
However, an EB-5 plan must realistically make the case for the proposed company's ability to create jobs. While even a sole proprietorship can benefit from a regular business plan, to gain approval, the plan accompanying an EB-5 application absolutely must show positive projected economic impact through the creation of employment opportunities.
All Wise EB-5 Business Plans are Matter of Ho compliant, with detailed personnel planning and in-depth economic analysis.Whether you need an EB-5 business plan for a regional center or for a direct investment project that must meet the requirements set forth in Matter of Ho, Wise can help.
The EB-5 Business Plan is about 40-50 pages in length, including color charts and graphs, and consists of the following components:
Plan Overview
Executive Summary
Financial objectives
Startup or expansion summary
Products or Services
Market Analysis
Market Size
Market segmentation
Location
Targeted demographics
Market needs
Marketing Information
Marketing objectives
Marketing strategy
Competitive analysis
Competitive advantages
Operations Analysis
Management
Keys to success
SWOT analysis
Barriers to entry
Milestones
Investor Information
Qualifying investor contribution
Use & allocation of funds
Job creation
Detailed job descriptions
Complete Financials
5 year proforma financial projection include:
Personnel forecast
Revenue forecast
Break-even analysis
Income statement
Cash flow statement
Balance sheet
Sensitivity analysis
Financial indicators
Financial assumptions
Every plan includes our suite of professional services:
You'll receive a document written in Microsoft Word, financials custom-built in Microsoft Excel, and a finished plan laid out in professional graphic programs by skilled designers.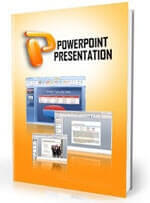 PowerPoint Presentation (Optional):
A Wise Business PowerPoint Presentation helps direct investor attention to the points you most want to emphasize while offering an outline to streamline your presentation to potential funding sources. Each concise, visually appealing business plan presentation for investors is carefully written and designed to perfectly support your investor business plan.