What to Include in a Business Plan Appendix
A business plan appendix is the last section that includes all the details that didn't have a place in the business plan.
An appendix business plan can be short or lengthy. What goes into an appendix depends on the type of business plan and your goal of writing the business plan. 
For example, suppose you are writing a business plan to attract investment. In that case, the appendix may include greater details of the financial projections, and information about your personal or business credit score. 
Here, we will discuss appendix meaning in the business plan, what goes into a business plan appendix, how to create an appendix in the business plan, and the best practices you should follow. 
What is Included in a Business Plan Appendix?
You might be wondering how to write a business plan appendix. We have made it easy for you. Put data for each of these business sections and your business plan appendix is ready. 
Detailed Financial Projections
You have included the income statement, balance sheet, and P&L statement in the business plan. Investors and lenders might be interested in knowing more about the expected financials of your business. 
Add financial reports for intervals like a quarter, bi-annual, or annual.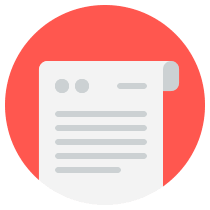 Free: Income Statement Template
Create a financial statement for your franchise business by downloading our free income statement templates.
Customer Feedback
Are you an old player in the market and people have already used your products or services? You can include the feedback or review of some of your evangelists in the appendix section of a business plan. 
Customer feedback shows the value your product or service offers and the problem it solves. It can also increase your chances of getting investment for your business idea.
Intellectual Property Details
If your business has any intellectual property rights, this is the place to add them. You may have a patent, a trademark, a brand name, or a license. Add the verifiable details of your business intellectual property here. 
Key People & Management
The people section in your business plan included only the top management/owners. Here, you can mention the people with execution skills who are not among the top management but necessary for business success. 
You can also add employees' CVs here. Some investors look at a company's key people to see if they can make the business idea a financial success. If you have a strong team, show them here. 
Lease, Contracts, and Agreements
Some businesses get into contracts with suppliers and vendors in the beginning before they apply for funding. If you are one of them, include any contracts or agreements here.
Market analysis
Did you conduct thorough research on the potential market for your business? The business plan couldn't host your full market analysis but the appendix can. 
Include charts, presentations, documents, or anything else from your market analysis here. You can put all the data you have about your target market in the appendix. Give it a try!
Credit History and Credit Score
Lenders may be interested in knowing your credit history to see if it is safe to give you a credit line. You can add credit reports here. This will help you build a good rapport with the lenders and may help you secure business credit.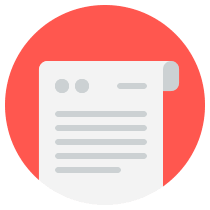 No Credit History and Looking to Build Business Credit?
Marketing Plan Details
Many businesses create a very detailed marketing plan. Since you have limited space available in the business plan, an appendix is a place to add your marketing plan details. 
Interested in checking the business plan appendix example? See our sample business plan for inspiration.