10 Best Ways to Find Investors for Your Small Business
 "Money is the Bloodline of any Business"
Small business startup is quite exciting, but it may also be very expensive and stressful. Your small business doesn't typically need to be funded out of your own pocket. 
Many business owners wants to meet with investors for a business expansion.
Finding financing that are suitable for your business' growth is one of the most critical parts of running a business.
There are more funding options than ever before, including venture capital, conventional bank loans, and online crowdsourcing, but it's crucial to pick the ideal type investor.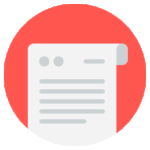 Need funding for your small Business?​
How to Get Investors for a business
To make your idea become a reality, you must have the necessary funds. To pay your employees, you need money.
It's challenging to develop a top-notch product or service if the money isn't coming in just yet. In order to raise money and find investors, many small firms and startups do so.
Be realistic about the amount of money you'll need to cover startup costs. You should add a margin and adjust your expectations in light of this amount.
You should round up your funding request and base your stock offer to investors on this amount.
1. Bootstrapping Your Business
Self-funding, also referred to as bootstrapping, is an efficient method of startup financing, especially when your business is just getting off the ground.
Without first proving some progress and a roadmap for possible success, first-time entrepreneurs usually struggle to secure finance. You can put money from your own savings from friends and family toward an investment.
Due to less formalities and compliances, as well as lower raising expenses, this will be simple to raise.
Family and friends are typically lenient with the interest rate.
Although it's important to realize that investing your own money involves some risk, it also gives you total control over the company, free from any outside pressure or competitor views.
For starting small businesses, bootstrapping is a fantastic technique.
2. Contact with Your Friends and Family
It might be difficult to combine your personal and professional lives.
But if you're looking for investors for your start-up or small business, your family and friends might be a valuable resource. Some of them might even desire to make their own investments.
To find someone who is interested in investing in a startup company, start by asking your relatives and friends.
Asking your relatives and friends directly if they want to invest in your firm is the second stage.
In either case, it's essential to always conduct yourself professionally and to keep detailed records of everything to prevent confusion or bad feelings in the future.
Friends and family may not follow up or check on their investments regularly, but as the expansion of business, they will be eager to get their cash back.
3. Search  for Small Business Loans
Finding a small business loan is another option for raising money for your small business.
Thousands of loans to American companies are facilitated annually by the Small Business Administration (SBA).
Although it does not provide funds directly, the SBA works with lending institutions to assist small businesses in obtaining loans with the SBA serving as a guarantee.
Low interest rates on repayments and reduced liability for small firms are the results of this.
These loans are offered for regular beginning and operating expenses for business, but they are also given to those that have been impacted by natural or man-made disasters.
4. Contact to Local Businessmen
Finding investors for your startup or small business can be a valuable resource you can get from local business owners.
Similar to you, they definitely required funds at some point, and they can help you locate individuals and institutions that are prepared to contribute by pointing you in the right direction.
Those local business owners could wish to become investors themselves if your good or service in some way benefits their existing business.
Ask for recommendations of other investors to start, but if the business owner shows interest, don't be hesitant to present your startup's career opportunities.
Attend local events, sign up for tech, startup and business social media groups, and generally attempt to network as much as you can.
5. Allocate Investors by Local Business Schools
Another resource for learning where to locate investors is local business schools.
They frequently have a network of professors, former students, and speakers who may know of investors seeking for the next great thing or who may even be investors themselves.
Don't restrict yourself to business schools, too. Get in touch with the college or university where you received your undergraduate or graduate degree for financial leads.
They usually take pleasure in supporting graduates.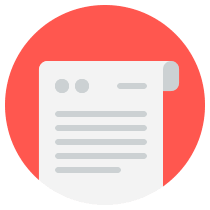 Need Funding for Your Small Business?
6. Funding From Business Accelerators and Incubators
Programs like incubator and accelerator can be a source of investment for startups. These schemes, which can be found in almost every large city, annually support hundreds of new enterprises.
Although the two names are identical, there are just a few key distinctions between them. Incubators are like a parent to a child; they foster the firm by giving it a home, resources, training, and connections.
Accelerators do much the same thing as incubators, however the former helps a firm run or take a large leap, while the latter does the opposite.
The business owners who participate in these programs must invest their time because they typically last 4 to 8 months.
Additionally, you can use this to establish beneficial connections with advisors, investors, and other startups.
7. Find Investors Online
The internet may be a great resource for locating investors for investment in your business.
There are many websites that connect startups and small enterprises with funding. Even Quora and LinkedIn can be helpful if you network with the correct people.
Search for free resources whenever possible, and before making any commitments, make sure to verify your credentials.
If unsure, arrange a face-to-face meeting to learn more about the investor and to give them a better understanding of your business.
8. Angel Investors For Your Business
Angel investors are people who have extra money and a strong desire to invest in new businesses.
Additionally, they screen the offers jointly before investing as networks. Along with funding, they may also provide coaching or counselling.
Several well-known businesses, such as Google, Yahoo, and Alibaba, were launched with the backing of angel investors.
This alternate type of investment typically takes place in a company's early phases of development, and investors typically expect receiving up to 30% stock. For big returns, they prefer taking more investing risks.
Angel investment as a source of capital is not without drawbacks. Compared to venture capitalists, angel investors make smaller investments.
9. Venture Capitalists For Your Business
Funds that are professionally managed and invest in businesses with great potential are called venture capitals.
Typically, they make a stock investment in a business and leave when it goes public or is obtained. VCs offer knowledge, guidance, and serve as a barometer for the organization's direction by assessing the company's feasibility and growth.
Small businesses that have passed the startup stage and are bringing in money can benefit from a venture capital investment.
Fast-growing businesses with an exit strategy, such as Flipkart, Uber, and others, can make up to tens of millions of dollars, which they can utilize for networking, investments, and further business expansion.
Pro Tip: Here is step by step guide on how to find a venture capitalist.
10. Crowdfunding
One of the most recent methods of startup investment that is attracting considerable interest is crowdfunding.
It is equivalent of accepting a loan, pre-order, contribution, or investment from multiple people together.
A business owner will provide a detailed explanation of his operation on a crowdfunding website.
He will outline the objectives of his company, his techniques for turning a profit, the amount of capital he requires and why, so that customers can read about the business and donate money if they like the business proposal.
People who donate money will make online promises to do one of two things like pre-purchase the item or make a donation. Anyone can make a financial contribution to a company they really believe in.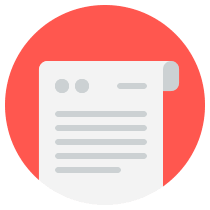 Pro Tip: We help to find Investors for a business.

We listen to your business idea, spot opportunities, and help you creating best  Investor business plan to get funded. 

Call us  1-800-496-1056 for free consultation.
What are the Advantages of Investors in a Business?
The main advantage of getting a business investors may be plain to see:
                     "They give you money to run your business"
Working with investors is a fantastic method to grow your business, but it always comes with a cost, regardless of who provides the funding.
When looking for finance, you must evaluate your options and keep in mind the trade-offs involved in obtaining the money you require.
With venture capitalists and some angel investors, this can involve equity in your business, which in some cases could include giving them the authority to make important business decisions.
Since you are borrowing money from banks, you must pay an additional fee, or interest rate, on the amount of money they lend you.
This has restrictions as well because many banks require information about your proposed use of the loan before they grant it.
You might exchange insider information or even equity for funding through online crowdfunding platforms.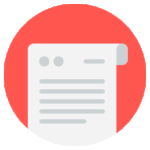 Looking to Raise Funds for a Business?
How much Investment You Asked from Investor?
You should consider how much your company is worth and how much you intend to raise in investor finance before you start looking for investors.
You must first calculate your business's valuation at the time of the funding request.
You might begin by calculating your assets, which include all of the company's assets, including its inventory and equipment.
Make a cash flow analysis and figure out your yearly sales revenue.
The general rule of thumb when looking for investors is to request 20–30% of your overall worth in investment in exchange for 20–30% of your business.
How to Meet with investors for a business?
It's better to work with people who share your viewpoints because, before you get started, you should understand that every investor you work with should be considered not just as a supporter but also as a business partner.
 Investors with a strong enough interest in your business will ensure that their opinions are appreciated, particularly if equity is on the table. 
These kinds of agreements can be beneficial, but they can also be highly harmful if they're built on the wrong grounds. 
Keep these essential measures in mind as you consider how to meet with investors for a business:
1. Identify the objective of your business
You need a business objective to base your business plan and overall company growth on.
Investors are interested in your "why," or the reasons behind your objective of your business.
You will lose both investors and clients if your mission and objectives are particularly complicated.
To be successful, you need to communicate the importance of your business in a simple and concise way.
2. Arrange number of meetings with Investors:
Meeting as many new investors as you can is necessary in order to find the correct ones.
This will assist you in selecting the right business partners. Finding funds is frequently a difficult process loaded with criticisms and rejection.
You'll improve your chances of getting funds by attending as many meetings as you can.
3. Create the value of your brand:
Investors view the value of a brand, particularly when it comes to social media and local business.
Finding the proper investors is made easier by combining a clear brand voice with a powerful company goal.
4. Keep going and Don't Give up:
When venture capitalists decide not to support your business, don't give up. It is a step in the procedure.
Try your best to concentrate on the upcoming chance. When times are tough, refer to your company's mission statement to remind yourself of your goals.
Always keep in mind that success is achieved even if only one investor out of 50 you meet decides to support your business.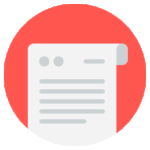 Looking for Fund Raising options in USA