How to Write Products and Services Section of Business Plan
Business plan products and services section gives details of your product or service, how it is different and if you have a reliable manufacturing or sourcing system for the product. 
Show competitive advantages of your product or service. Convince investors or lenders that you can outperform competition; you'll likely get the funding you need. 
Use this article as a guide when writing the product and service section of your business plan.
How do you write the business plan products and services section?
Your goal in writing the business plan products and services section should be to explain your offering in simple, layman's terms. 
Anyone reading about your products or services should be able to understand:
what you are offering

what is the unique value you are offering

how will you do quality assurance 

How will you meet the increased demand?
The product service plan section should include the following.
Explain Your Products or Services
Explain your product or service in detail. Try to include a brief about all the aspects of your product or service that will improve the consumers' lives or increase business efficiency. 
Show why your Product is Unique 
Talk about the distinctive features of your product. Show what competitors are offering and explain how your offer is unique and better. 
Emphasize the Benefits 
Your hopes of capturing a share of the market depend on the benefits your product or service provides. Describe the benefits in terms customers can relate to. 
For example, if you are offering the same features as the competitors but at a low price, highlight the low price.
Manufacturing, Sourcing, and Fulfillment 
Explain if you will manufacture your products or you'll source. If you are going to source the product from a manufacturer, how will you select the manufacturer?
Also, briefly explain the product supply chain and fulfillment process. Potential lenders may want to know if your supply chain and fulfillment system can handle high demand. 
Be Short and Concise 
Keep to the point. The Product service section in a business plan is about introducing your offering with a fair amount of detail. However, don't make it lengthy.
You will discuss your product or service in every section of the business plan one way or another.
Show your Expertise 
A product coming from an acknowledged expert gets more acceptance in the market. 
Show your education or experience with the offering. If your business has any patents, trademarks, or special permits, make sure you showcase them. That way, you can establish yourself as an authority. 
For a sole proprietor, you can include your experience or education. For example, when an athlete starts a fitness brand, it becomes a quick success. However, other similar businesses face struggles at the start. 
Explain in Simple Language 
Make a detailed plan of product service but explain everything in simple language. 
Every industry has its jargon and buzzwords. People familiar with your product can understand the technical details, but the lenders or investors may not know much about your industry.  
Here is a pro tip for this. When you have written the product or service description, ask a trusted friend or family member to read it and explain your product to you. That way, you can know if your product service part of the business plan is generally understandable. 
What is your Exclusive Advantage? 
Your exclusive advantage is what makes you stand out. You spotted your exclusive advantage when you developed your product or service offering. Explain that exclusive advantage here. 
If you think there is no exclusive advantage, see if you can lower your price or provide better after-sale support. Even if your exclusive advantage is indirectly related to your product, it can help you get ahead fast. 
Assume you are talking to the customer
When you walk into the customer's shoes, you can understand their needs better. 
Assume you are talking to an actual customer and convincing them to buy from you. They know your competition and they know what they need. You will have to talk in layman's terms without missing any important details. You will need to focus on your competitive advantage. 
You will write an excellent product or service section when you think you are explaining it to a potential customer.
Key Questions to Answer in the Business Plan Products and Services Section
Do you have a ready product or an under-development product?

When will you bring new products or services to the market?

What is the unique advantage of your product or service?

What are the competitive advantages of your product or service?

Does your product or service have any competitive disadvantages?

Are you bound to charge a price in a short range, or can you charge a different price with a better offer?

Are your business operating costs reasonable?

Will you manufacture your products or buy from a supplier? 

Do you sub-contract the parts of your product to different manufacturers and assemble the product at your facility?

Will you be able to keep a steady and reliable supply chain for your product when demand rises?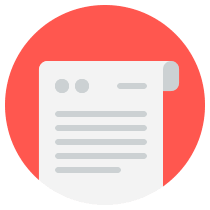 Examples of Products and Services in Business Plan