A big part of protecting your business and financial future is being properly insured. Depending upon the kind of company you own, you may or may not be legally required to have business insurance. If it is not required, you must still seriously consider having enough insurance to cover your assets.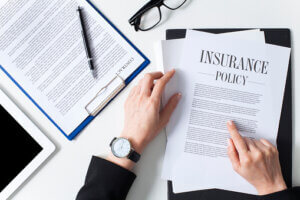 There are five main types of business insurance:
1) Product liability
If you produce, distribute, or sell a product, you may need product liability insurance. This insurance helps protect you if you have a product that is faulty or has a safety issue. Without this, you could be on the hook for product issues. The amount you'll need can vary depending on the products you sell.
2) General liability
This insurance policy will protect you from financial loss due to injury, accidents, and lawsuits. General liability insurance is a great general fit for almost every kind of business.
3) Professional liability
This is a great choice for service-based businesses. It protects you from issues that are the result of malpractice, negligence, or errors. Certain businesses are required to carry this insurance. If you provide a service, you should consider having this type of insurance.

4) Home-based business liability
Many home-based business owners don't consider business insurance a priority. Even though your business is run from home, insurance is important. Depending on your type of home business, you may need liability and loss coverage. This kind of policy can protect you from loss of income and professional liability
5) Commercial property liability
This insurance primarily covers damages to property. This can include loss of income due to property damage. Storms, vandalism, and fire are examples of property damage.