A Comprehensive Guide to Small Business Insurance Cost
Small businesses need insurance protection. Insurance builds resilience and gives a cushion against unfavorable business conditions, accidents or mishaps. 
We will take a deep look at small business insurance cost, factors affecting insurance cost, the price for different small business insurance policies and how can you save money when buying small business insurance.
Factors affecting Small Business Insurance Cost
Your small business insurance costs will depend on factors like your industry, size, state of your business, and others. 
The perfect cost-benefit match for your business may vary from a similar business. Here are the top factors that affect the cost of insurance for small businesses.
Industry 
The insurance cost is higher in the industries with higher risk. Typically, risky industries with higher insurance premium prices are the contractors, financial advisories, real estate firms in areas prone to natural disasters, etc. 
For easy understanding, let's take an example of a pest control company and a small construction company. The insurance cost for a pest control company will be lower than that of a construction firm because of the lower risk. 
Location 
Your business location and state also affect your cost of small business insurance. For example, a real estate business can get insurance at cheaper rates in Michigan than in California due to the fewer chances of a natural disaster. 
Another contributing factor is the ratio of claims in your industry and state. If an industry has higher claims ratio in a state or an area, they will charge higher premiums for that industry and state.
Size 
Your business size is a factor in your insurance for small business costs. 
The premium for a larger company with more employees will be higher than a small, solopreneur firm. Large businesses have more employees and the chances for injury or loss are greater. 
Sometimes, businesses with no employees may be exempt from buying worker compensation insurance. 
Prior Claims 
The prior claims can raise insurance costs for a small business in two ways. 
Your industry has a higher rate of claims and it is considered a high-risk industry among insurance providers. You will pay higher premiums. 
You have a history of filing claims which means that either your industry is risky or you need to improve your business practices. In either case, the insurance provider will charge a higher premium due to the higher risk. 
Coverage and Deductibles 
The insurance cost for small business is also tied to coverage and deductible. 
For example, if your commercial property insurance gives coverage of $1 million, you will pay less in premium than for a $2 million insurance coverage. 
Let's understand deductibles with an example of small business health insurance. Low deductibles, when you pay less upfront in medical fees, you have higher insurance premiums. Higher deductibles, when you pay more upfront in medical bills, have lower insurance premiums.
Costs for Different Small Business Insurance Policies
The average cost of small business insurance is different for different types of small business insurance. 
We have mentioned some factors that determine the cost of your small business insurance. In this section, we have discussed the cost of different insurance policies for small businesses. 
These prices are for reference only. The cost for your small business insurance may be different and depends on the unique conditions of your business.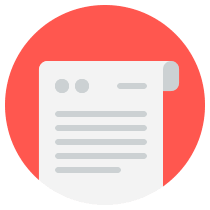 What is the Cost of Small Business Insurance?
Discover the true cost of LLC insurance for your business. Call 1-800-496-1056 to receive a free quote
General Liability Insurance 
The general liability insurance for small businesses cost vary for each insurance provider. Insureon, Hiscox, and Progressive are three of the top small business insurance providers. 
These top companies report the general liability insurance cost for small businesses as below:
Progressive Advantage Business Program reported an average premium of $50 per month in 2020 for small business general liability insurance. 

Hiscox surveyed over 50,000 small business owners and reported an average small business general liability cost of under $50 per month. 

Insureon reports average small business general liability insurance cost at $42.
Professional Liability Insurance
Professional Liability insurance for small businesses protects your small business from any professional advice mistake. It is also called Errors & Omissions Insurance. 
The cost of professional liability insurance for small business varies from $40 per person per month to $60. The costs vary from industry to industry and depend on the risk involved.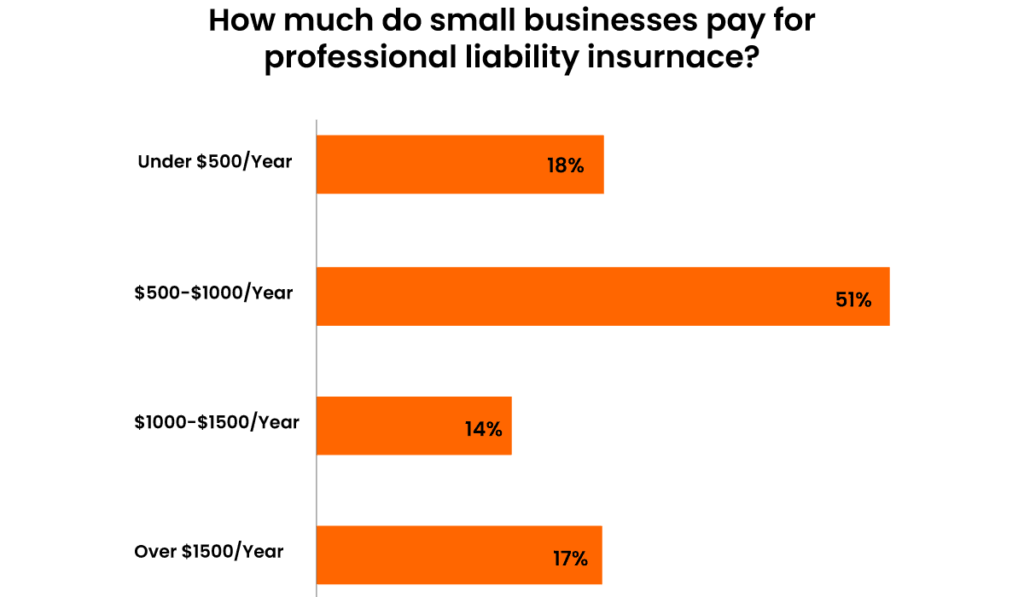 Business Owner's Policy (BOP) 
A business owner's policy is a good starter package for small business owners. The BOP combines general liability insurance and commercial property insurance. 
The median cost for Business Owner's Policy is $53 per month. 
The business owner's policy cost for your business depends on many factors unique to your business. Your insurance agent will give you a tailored insurance plan for you.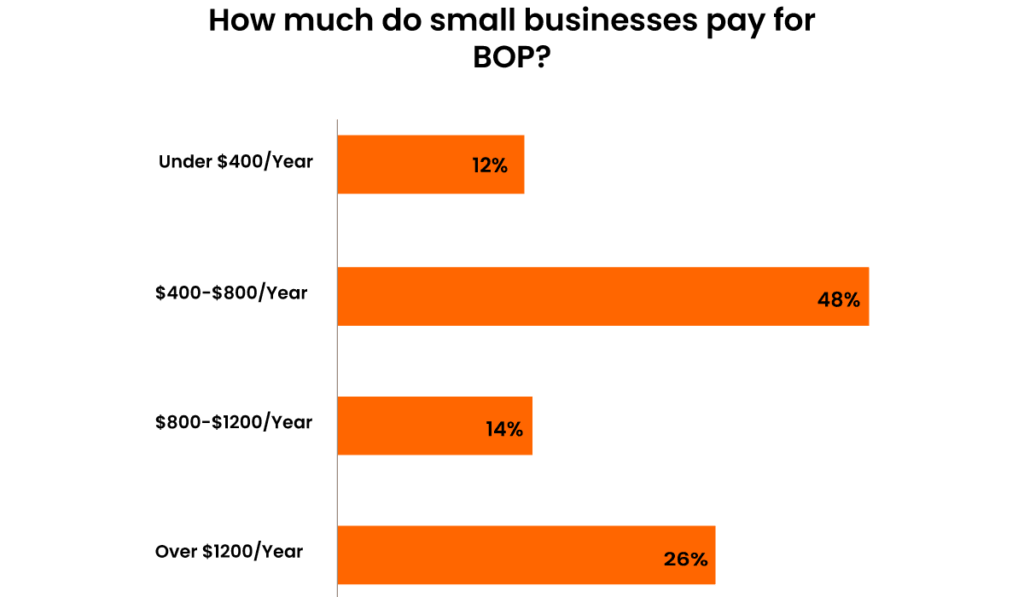 Business Income Coverage
Business income coverage or business disruption insurance covers costs related to any business loss due to natural calamity or market issues. 
The business interruption insurance cost fluctuates between $30 to $130 per month. The high-value businesses or high-earning businesses pay more for business disruption insurance.
Commercial Property Insurance
Commercial property insurance covers your workspace against any damages and losses. 
The median cost of property insurance for small business is $63. You can get a discount on a commercial property Insurance policy when you buy a business owner policy that combines general liability insurance and commercial property insurance for small business.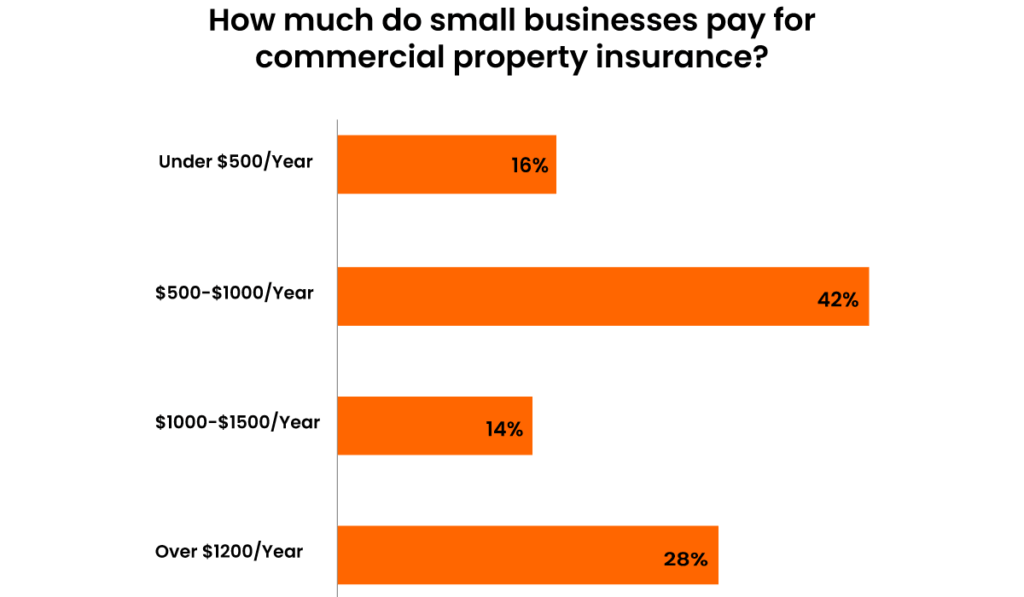 Workers' Compensation Insurance
Workers' compensation insurance helps small businesses pay for any bodily injuries to any employee. 
The median cost of workers comp insurance for small businesses is $45 per, which is $540 per year. 
Since the average claim size for workers' compensation insurance is $40,000, buying a workers' compensation is always a better idea. Many small businesses buy this insurance even when it is not required by the law.
Commercial Auto Insurance
Most small businesses are required by law to get commercial auto insurance. Commercial auto insurance gives you coverage against accidents, bodily injuries, or property damages. 
The median cost for commercial auto insurance is $142 per month.
The price for your small business may be different due to several reasons. Please consult your insurance broker.
Data Breach Insurance
Data Breach Insurance is also called Cyber Liability Insurance. Modern businesses are prone to cyber-attacks and data breaches. Any business dealing with customers private or payment information needs data breach insurance. 
The median cost for Cyber liability insurance is $140 per month.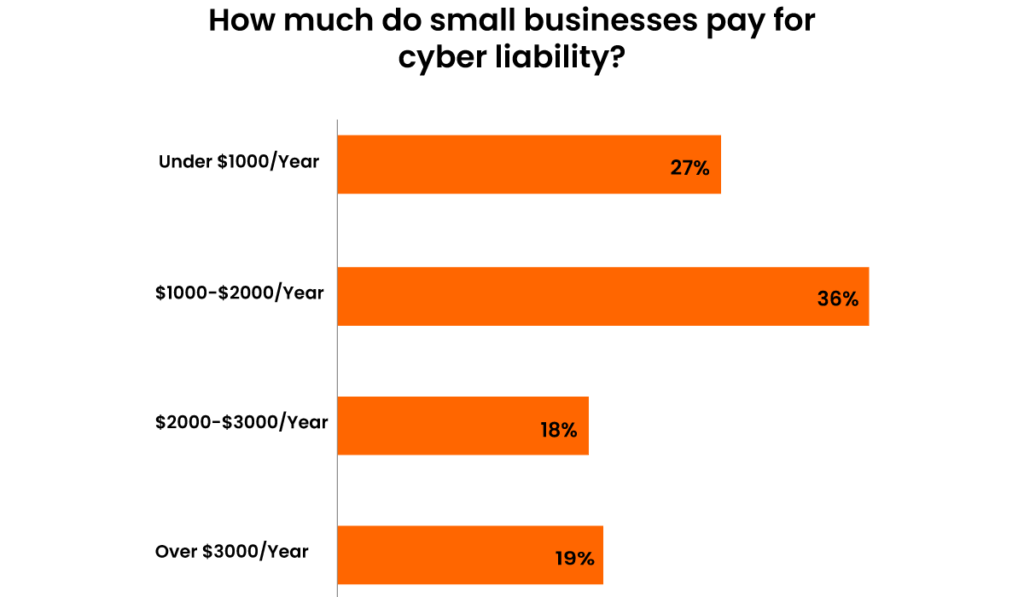 Commercial Umbrella Insurance
Commercial Umbrella Insurance is your backup plan; when a claim limit is met and there are still bills to pay, your small business commercial umbrella insurance will cover the extra costs. 
The median cost for commercial umbrella insurance is $40 per month for an additional $1 million in coverage. 
Employment Practices Liability Insurance
Employment Practices Liability Insurance gives you coverage for employees' related issues including sexual harassment cases, discrimination cases, or wrongful termination lawsuits. 
The median cost for employment practives liability insurance is $182 per month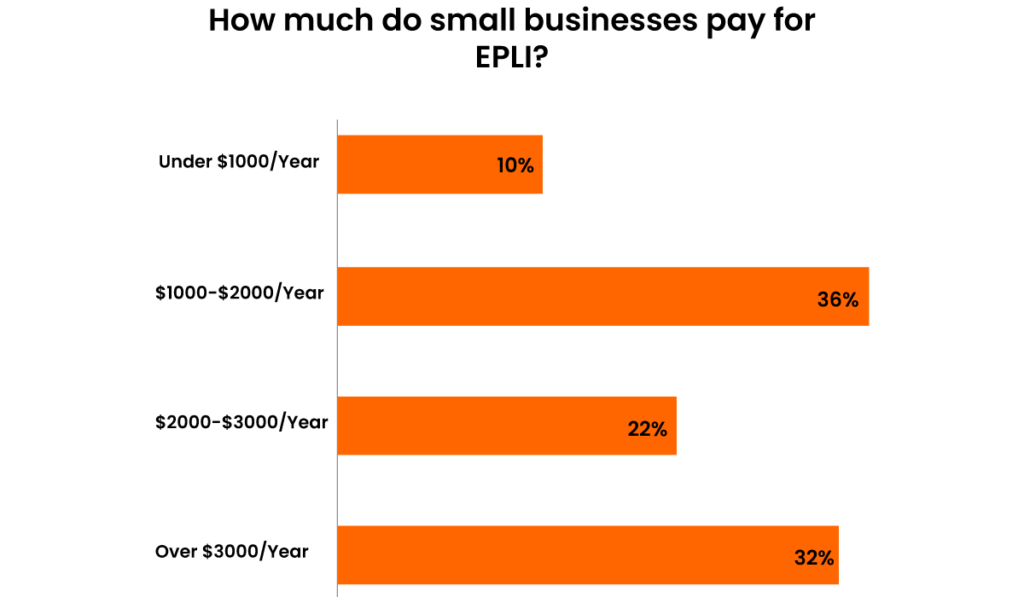 How to Buy Small Business Insurance?
You need to understand your business needs, state and federal laws about your business, and the long-term outlook of your business to pick the best small business insurance. 
We have outlined a simple, 4-step process to identify small business insurance needs for you, evaluate insurance options and buy the best match. 
Assess your Risks
Every business is exposed to different kinds of risks. 
Some businesses are located where there is a higher chance of natural disasters like floods, fires, or earthquakes. Some industries have greater risks of losses and lawsuits than others. See what risks your business is facing and what insurance policies your small business needs. 
The answer to the question "how much does small business insurance cost" depends on the risks your business is facing. 
Find a Reputable Licensed Agent 
Insurance agents or insurance brokers are like middlemen of the insurance industry. They know what the market offers and how you can get what you need. 
Insurance agents receive a commission from insurance companies for each sale. Choose independent insurance agents who represent different companies, unlike the captive insurance agents who work for only one company. 
An independent licensed insurance agent can offer more options and you can expect better, cheaper small business insurance deals with them. 
Shop Around
When it comes to small business insurance providers, there are a lot of options. 
You can get a good variety in rates, benefits, and terms if you get quotes from different insurance providers. Each quote will help you compare and understand the cost of small business insurance better. 
You can get more quotes in three ways:
Ask an independent insurance agent that works for different insurance companies

Explore a small business insurance marketplace like CoverWallet and SimplyBusiness

Request quotes directly from the insurance providers 
 Reassess Every Year 
As your business grows, so do the risks and liabilities. 
When you make significant changes to your business like adding new staff, buying equipment and machinery, moving into bigger office space, or adding more operations to your business, the risk scenario changes. 
This change in risk will affect your small business insurance. Make sure to reassess insurance policies yearly. Discuss with your insurance agent to see if you need a change in your insurance for small business costs.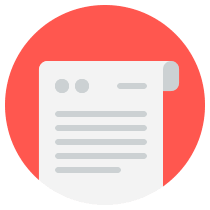 Ready to Protect Your Business?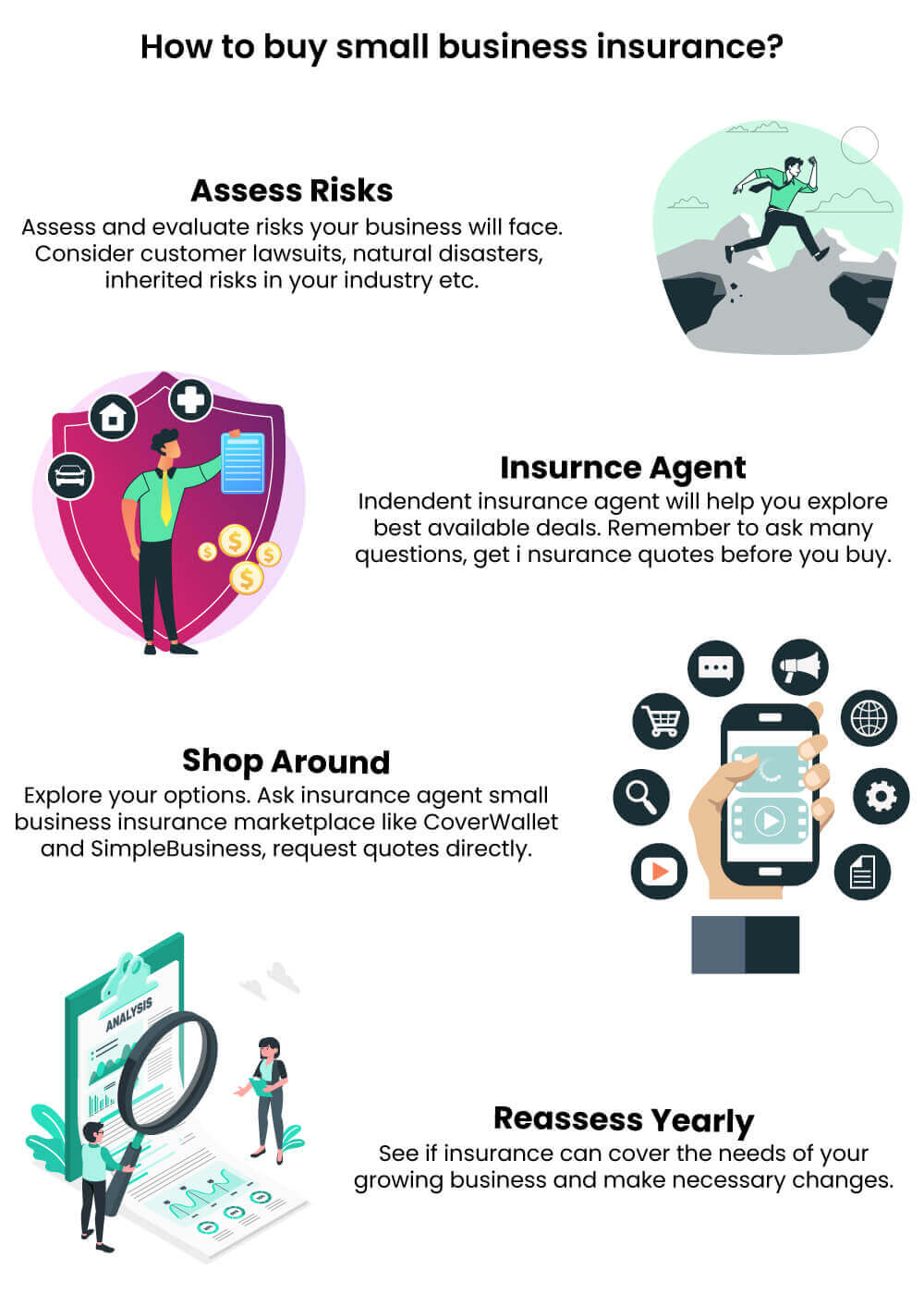 How to Compare Small Business Insurance Quotes?
Start with Trusted Small Business Insurance Companies
Every small business insurance company works differently. Insurance is already complex and small business insurance is even more complex.
Starting with reputable insurance carriers will help you get the insurance that will cover the damages. The company should have a good record of paying claims and good financial health. See insurance companies' ratings from any independent insurance rating agency to know their financial strength.
A.M. Best,

Fitch,

Kroll Bond Rating Agency (KBRA),

Moody's

Standard & Poor's
Look at the Full Picture
The cost of insurance premiums alone is not enough to assess an insurance policy.
The cheaper small business insurance may be because of a reason. Ask these questions when evaluating an insurance policy:
What is the coverage scope?

What are limitations, exclusions, and amendments?

What costs you'd be responsible for paying?
Understand Policy Coverage Scope
Don't assume that an insurance policy will cover everything about its scope. There are always limitations and exclusions.
For example, when you are buying commercial property insurance, it will not cover every damage to the property. Most commercial property insurances will cover any damage within 100 feet radius of the building.
Ask your insurance agent or insurance provider exclusively about the insurance coverage.
Check Limits and Deductibles
A policy limit is the amount of coverage that the insurance provider will pay for a claim. There are two limits of an insurance policy:
Pre-occurrence limit is the maximum amount your insurance provider will pay for one claim

The aggregate limit is the maximum amount the insurance company will pay for one insurance period, usually a year.
Your business contracts will require you to have liability coverage. See if your insurance coverage meets the liability coverage requirements of your small business contracts.
Deductibles are the amount you pay upfront in case of damage or loss. You will pay higher premiums for lower deductibles and lower premiums for higher deductibles.
Going for a lower premium is not always the best choice. Don't pick an upfront amount that you can't pay in case of a claim.
Pick a Policy suitable for Business Growth
Consider growth prospects for your small business and select the insurance policy that can meet claims for at least the current insurance period.
Compare with your Current Provider
If you have a small business insurance policy already, compare new insurance quotes with your existing policy.
Your experience with small business insurance costs, and how it works is useful. Take advantage of your experience when selecting a new small business insurance policy.
When you'll need coverage
You will need some insurance policies as soon as you start your small business.
For example, general liability insurance and commercial property insurance are the first two insurance policies you'll need.
Large business contracts will also need you to have limited liability insurance. Consider how soon you'll need to get insurance when you are planning your business.
Ask Insurance Agent for More Information
Your insurance agent is there to help you. If you don't understand anything, ask the agent.
These are the top three ways an insurance agent can help you.
Understand insurance terms and jargon

Assess your business needs and expected claims and claim size

Help compare insurance plans and help you make a decision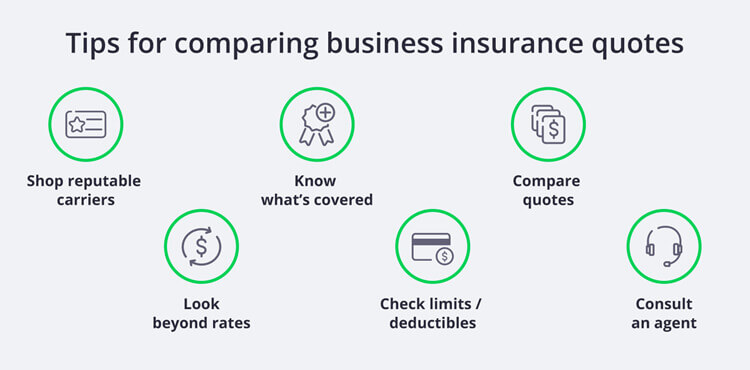 Ready to Protect Your Small Business
Let us help you with your business insurance needs.
General business liability insurance
Medical insurance
Term life insurance
Workers' Comp
Surety bonds
Commercial auto
How to Keep your Small Business Insurance Cost Low?
You can lower your small business insurance cost, here are 10 ways to do that.
1. Raise your Deductible
See if you can raise your insurance deductible but beware that you should be able to pay the upfront amount if the situation arises.
2. Cut Unnecessary Coverage 
Scrutinize and see what insurance policies you need. Drop all insurance policies you bought just on speculation and unreasonable fear. 
Many small businesses, solopreneurs, and self-employed businesses get necessary coverage with general liability insurance and may be able to drop commercial property insurance or professional liability insurance. 
3. Look for Package Deals 
The insurance policies offered in packages are cheaper like Business Owner's Policy which combines general liability and commercial property insurance. 
Ask your insurance agent or the insurance carrier for small business package insurance deals. 
4. Shop Around 
You can get a better deal if you shop around. Don't fall for the first insurance offer you see before comparing all available options. 
5. Reduce your Risk 
Take safety measures for your workplace. Install security cameras, fire sensors, deadbolt locks, etc. Train your employees to use the security feature. It will reduce your commercial property insurance premium. 
6. Ask for Discounts 
"Ask and it shall be given to you; seek and you shall find it".
Some common types of insurance discounts include:
Safety Discounts 

Organizational Discounts 

Loyalty discounts 
Ask your insurance broker or the insurance provider's support agent for discounts. 
7. Pay in Advance
Paying your premiums in advance and yearly will get you cheaper rates on insurance. However, the difference in monthly vs yearly premiums can vary greatly between different insurance carriers.
8. Classify your Workers Correctly
You can get a lower price on Workers' Compensation Insurance if your workers are classified correctly. 
Assign your employees classification codes, which is industry standard practice. Seek help from your insurance agent to implement employee classification.
9. Be Active in Trade or Professional Organizations
Some professional organizations and trade organizations offer insurance coverage to members. They create an affiliation with the insurance carrier to help you get cheaper insurance for your small business.
10. Train your Workers 
Develop your workforce; train your employees about safety, have a more efficient workforce, and save on small business insurance. Investing in people is a sure win. 
Understand what small business insurance your business needs to save money on insurance policies. 
Top Small Business Insurance Provider
We have compiled for you a short list of the top insurance providers for small businesses. 
You can use this list as a starting point when you are searching for the best small business insurance providers. 
Get insurance quotes from as many insurance providers as you can, understand how they quote and who offers the best value proposition for your unique needs. This will help you make a well-informed decision. 
The Hartford:

Good overall business insurance provider

Next Insurance:

When you need coverage fast

Chubb:

Best business owner's policy insurance

Nationwide:

Best for broad commercial coverage

Progressive:

Best for commercial auto insurance

CoverWallet

: Best if you need multiple insurance options because of the wide variety of insurance policies they have.

Hiscox

: Best insurance for microbusinesses 

CNA

: Best insurance for online businesses with one of the best cyber risk solutions.

State Farm

: Over 19,000 insurance agents who operate small businesses. Largest in the industry
Tags:
Business Protection