Types of Small Business Insurance
Insurance gives protection to small businesses against accidents, potential losses, lawsuits, injuries, natural disasters, etc. 
Every state requires small businesses to get some mandatory insurance policies. When your small business is not protected with the right insurance, you may have to pay any damages, penalties, or costs out of pocket. 
We have discussed the most common types of small business insurance. The best small business insurance for your small business will depend on your business type, your state, and a few other factors.
General Liability Insurance ​
Small business general liability insurance protects a business from bodily injury or property damages to anyone from your business. 
For example, if a customer slips and falls in your office and gets an injury, general liability insurance will cover expenses for medical bills and any lawsuit. 
If there is damage caused by your employees, general liability insurance will cover it for you.
Professional Liability Insurance
Professional liability insurance for small business or small business errors and omissions insurance protects your business against any damage caused by the advice you give to your client.
Every piece of advice may not always bring desired results and may cause financial loss to the customer. This type of insurance protects you against such liability claims.
Business Interruption Insurance
Business interruption insurance or business income insurance protects a small business against income loss. 
This income loss may be because of fire, severe weather, a storm, or a business loss. Business income insurance will replace your income when you are repairing or rebuilding.  
See the terms to check what is covered in the business interruption insurance policy you are buying.
Commercial Property Insurance
Commercial Property Insurance for a small business covers any equipment damages or losses at your office. 
If someone breaks into your office and steals something, or there is damage to the equipment, commercial property insurance will cover any repair costs, etc for your business. 
The landlord's insurance policy may not suffice if you rent the office space. Ask your insurance broker for more details on this.
Workers' Compensation Insurance
Workers' compensation insurance covers any work-related injury to employees. It helps cover medical bills, lost wages, and lawsuits. 
Some states make it mandatory to have workers' compensation insurance if you have employees.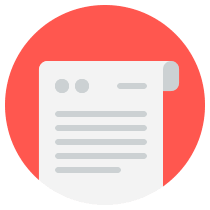 Ready to Protect Your Business?
Discover the true cost of LLC insurance for your business. Call 1-800-496-1056 to receive a free quote

 
Commercial Auto Insurance
Commercial Auto Insurance covers any damages to your company-owned vehicle and any damages done by your commercial vehicle. 
When your business-owned vehicle gets into an accident and causes any bodily or property damage, your costs and damages are covered under this insurance.
Cyber attacks on businesses are common. Any business that processes customer information or payment information is at risk. 
Getting a Data Breach Insurance gives you cover against any cyber-attacks, data breaches, or data theft. The insurance will pay for any losses caused by a data breach to your servers. 
A small business cyber insurance will also cover any costs related to running a PR campaign for your business. 
Commercial Umbrella Insurance
As the name suggests, commercial umbrella insurance covers any costs that are beyond your other small business insurance limit. 
For example, if your business-owned vehicle gets into a serious accident and the commercial vehicle insurance claim won't be enough to pay for all costs, your commercial umbrella insurance will cover the extra costs.
Employment Practices Liability Insurance
Employment Practices Liability Insurance gives coverage against employee-related issues including:
Discrimination Cases 

Sexual Harassment Cases

Wrongful Termination cases 
For micro businesses, this insurance may not be essential. However, when you grow and add people to your team, you can face employee issues. There, employment practices liability will help you pay for any damages, lawsuits, or PR campaigns.
Business Owner's Policy (BOP)
A business owner's insurance policy combines the top three small business insurance policies in one. Since it is bundled, it comes at a cheaper price than all three bought separately. 
A business owner's policy includes:
General liability insurance

Commercial property insurance

Business income insurance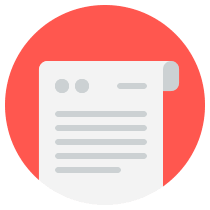 Ready to Protect Your Business?
Do I Need Liability Insurance for My Small Business?
Every small business needs liability insurance. The exact requirement for liability insurance will vary with your business type, size, and sometimes, state.
As a rule of thumb, you will need to get General Liability Insurance for your small business when you are starting business.
General liability insurance protects you against common customer claims, bodily injuries, and property damages. However, this insurance type gives very limited coverage.
Do I Need Business Insurance for My LLC?
Yes. A business insurance policy for your LLC is a good idea. Forming an LLC is the best way to protect your personal assets when starting a new business. But what about the assets of your company?
You will not be able to protect your business's assets (bank accounts, property, inventory, etc…) if your business is sued.
An LLC might be required to carry certain types of business insurance. For example: In most states, workers' compensation insurance is required for LLCs with employees.
When should I get small business insurance?
Getting insurance as soon as you open doors for customers is recommended. You never know the future and new business is vulnerable.
Consider looking into the Business Owner Policy which combines three often-mandatory types of small business insurance. It will give your small business the necessary insurance protection.
The business owner policy packs these three insurance policies:
General liability insurance
Commercial property insurance
Business income insurance
What Insurance Do I Need To Start My Own Business?
Your business type, size, and state will determine which insurance policies you should get. However, for most businesses, starting with these four insurance policies is a good idea:
General Liability Insurance
Commercial Property Insurance
Workers' Compensation Insurance
Commercial Auto Insurance
Do All Small Businesses Have Insurance?
State laws require all small businesses to have some insurance policies. For example, every business that owns a vehicle needs to have commercial auto insurance.
Types of small business insurance policies for your business depend on your business specifications and the state you are in. Please consult with your insurance broker on the types of small business insurance policies your business need.
Ready to Protect Your Small Business
Let us help you with your business insurance needs.
General business liability insurance
Medical insurance
Term life insurance
Workers' Comp
Surety bonds
Commercial auto
FAQs about Types of Small Business Insurance
Small businesses do not have to offer health insurance under ACA.
Among the types of small business insurance, health insurance is not mandatory but offering health insurance will attract employees and increase satisfaction for your current employees.
These are the four main elements of small business health insurance. As a small business owner, your understanding of business health insurance is important. 
Coverage
If you qualify for small business health insurance, you will generally get full coverage. That means you and your employees can enroll in a business health insurance program even when you or the employees have an existing medical condition. 
However, you will need to check the insurance provider as some exceptions may exist.
Number of Employees
The minimum number of employees is only one for a small business to enroll in health insurance. Some states let you count yourself as an owner as well as an employee. 
Employee Premiums
Your state or the small business health insurance provider will determine the minimum premium you will need to pay for your employees. In many cases, you need to pay 50% of the premium for your employees. 
Shopping for Coverage 
A small business health insurance generally locks you in a contract for a year. However, during that time, you can change employees, add new ones, drop former employees or add dependents. 
Generally speaking, health insurance costs or any expenses, premiums, or contributions towards employees' healthcare are tax-deductible. However, consult with a qualified tax advisor to see the tax treatment of other types of small business insurance when submitting tax returns.
Tags:
business insurance
,
Business Protection