Cannabis Business Plan Template
Whether you want to start your own Cannabis Business or expand an existing one, you need a business plan. The following Cannabis Business plan template lets you know what elements you need to include in a successful Cannabis Business plan.
Download Cannabis Business Plan Template
To ensure your cannabis business's success in this highly competitive market, you need a properly structured cannabis business plan. With over 12 years of experience, we have helped more than 5,000 entrepreneurs create business plans to start and grow their cannabis businesses. Using the following cannabis business template, you can put together an effective business plan for cannabis.
Things to Know Before Writing a Cannabis Business Plan
For growing to market, the cannabis business owner must follow to a well-structured business plan. Therefore, the creation stage needs to be carefully written so that it highlights how you want to grow and maintain your place in the market.
Many business owners have achieved their objectives thanks to our carefully developed plan writing method.
Grand View Research's marketing study studies estimate that the size of the worldwide hemp market was $4.13 billion in 2021, up from $3.61 billion in 2020, and that it will reach $12.01 billion in 2028 at a compound annual growth rate of 16.2%.
Among the major products and services offered in Cannabis Business  are
Cannabis processing.
Cannabis cultivation.
Cannabis delivery.
Cannabis dispensary.
Hemp/ CBD farming.
Cannabis lab testing.
Cannabis retail shop
Key Success Factors for the Cannabis Business
Despite the challenges of the Cannabis Business, we have identified 7 factors that can help you boost profitability, efficiency, and ultimately success.
Knowing your product well: To resell a work of cannabis at a profit, a dealer must be able to authenticate and price it accurately. It is essential to find undervalued works who are likely to gain popularity.
Make your product unique: The image that you present to potential customers must be genuine if you want to succeed in the market among healthy competition. Start by offering the goods as health boosters as you are not permitted to make medical claims about them.
Take advantage of influencers: A social media marketing and promotion are prohibited in the cannabis industry, therefore there can be no sponsored promotions there. By engaging with multiple influencers on websites like YouTube, Twitter, and Instagram, you may get around this issue.
Having a good reputation: A good reputation and quality service are crucial to sourcing Cannabis from owners and selling it to collectors.
Highly skilled workforce: The process of sourcing, authenticating, valuing, cleaning, and storing artwork requires highly skilled staff.
Be innovative: Many retailers, companies, and marketers used to be hesitant to advertise cannabis-focused items before the passage of the Farm Bill. But many people have moved past this traditional approach to planning. In the current decade, you can work with neighborhood residents and advertisers.
Use content marketing: You can write blogs that explain the science behind cannabis and its elements to attract new consumers. Making an online guide with the help of design and graphs will help significantly in expressing the idea of your company. Customers begin to trust you more as a result of this, in addition to promoting your brand.
What is a Cannabis Business Plan?
A cannabis business plan is a road-map for starting and growing your cannabis business in different fields and sectors. Your business plan outlines your business concept, identifies your target customers, presents your marketing strategy, and details your financial projections.
Any bank or investor you approach will require a solid cannabis business plan, so putting one together will be critical to securing funding.
In short, writing a business plan can help you succeed if you're thinking of starting a cannabis business or pitching to investors or venture capitalists.
Why You Need a Cannabis Business Plan
Although the future appears promising for cannabis business owners, you should take great care before entering every sector. It takes a lot of effort, time, and a properly planned business plan to build a million-dollar business.
A cannabis business plan allows you to thoroughly analyze every aspect of your potential business.
A solid, detailed plan gives you a clear path to follow, forces you to examine the viability of a cannabis business idea, and may help you better understand your company's finances and competition.
Cannabis business owners who have a business plan grow 45% faster than those who don't, and 65% of fast-growing businesses have one.
A cannabis business plan is a living document that should be updated annually as your company grows and changes.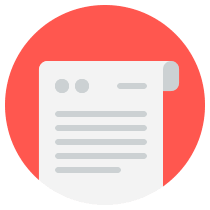 Free: Business Plan Examples
Do you need help creating a business plan? Check out these six free, proven business plan examples from different industries to help you write your own.
Sources of Cannabis Funding
There are many ways to raise capital for your cannabis business:
1. Self-Funding: The simplest way to launch a cannabis business is to use your own funds or savings. You can avail your liquid funds into the cannabis business which Is borrowing against your home value or selling high-value assets.
If you have enough money saved, it is usually better to avoid time-consuming or expensive solutions like pitching equity investors or getting a loan.
2. Loan from Friends and Family: We advise you to seek out individuals that share your vision for your company instead of just institutional lenders.
It is best to rely on relatives and friends for loans because they are likely to completely realize and appreciate the risk involved in giving money to your company.
In reality, a widespread assumption in equity financing is that multimillion-dollar venture capital firms are the sole sources of eligible investors.
In fact, family and friends who are supportive of the firm are typically among the initial stock investors.
3. Angel Investors: Many cannabis businesses have been successful in obtaining early money from private VC firms or angel investors, although this isn't always an option.
Venture capitalists and independent angel investors frequently make pretty flexible investments in cannabis start-ups Business.
4. Crowd Funding: Not very common in cannabis business funding, but if you can get through the laws, it might be a chance.
In crowdfunding, a cannabis business can get money by using a Revenue Sharing Note, which enables cannabis businesses to share a certain amount of revenue with investors each quarter rather than issuing shares.
5. Private Equity or Venture Capital: Equity investments don't need to be repaid. A business raises equity when it sells a portion of its ownership to an outside investor.
Equity finance is also not widely available. Private equity investors, such as venture capitalists and angel investors, are frequently prohibited from investing in cannabis because of stigma or temporary, social governance laws.
6. Equipment Financing: You might be capable of obtaining financing to cover the cost of the equipment for your startup or growing company. You can apply for a low-interest lease or acquire money to buy the equipment outright.
7. Commercial Real Estate Loan: Some cannabis businesses have the good fortune to be accepted for bank real estate financing.
You may be able to get the money you need to start your production or dispensary with the support of these small business loans.
How to Write a Cannabis Business Plan
To write a cannabis business plan, you don't need to be an expert. Our step-by-step guide will show you how to write a cannabis business plan, or you can just download our proven sample business plans to get a better idea.
An introduction to your cannabis business plan is given in the executive summary.
Your executive summary should immediately attract the reader's attention. Tell them what kind of cannabis business you run and its current situation.
Despite the fact that it appears first in the plan, write the executive summary last so you may condense key concepts from the other parts.
Finally, an executive summary should provide investors with a preview of what they may expect from the rest of your document.
Give a brief summary of each of the next sections of your plan after that.
The name, location, and mission of your cannabis business.
Describe your direct competitors and the profiles of your ideal market.
Talk about the kind of cannabis retail business you run.
Create a marketing plan that describes your company's marketing strategies, sales, and partnership plans.
And give an overview of your financial plan.
Check out these executive summary examples to help you write a perfect one for your cannabis business plan.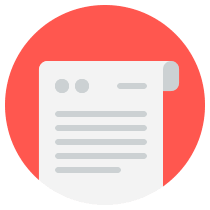 Free: Executive Summary Examples
An executive summary is the most important part of your business plan, and it need not be challenging to write. This is why we have put together some awesome free Executive Summary examples for you.
Your company overview section in a business plan will be short and comprehensive similar to the executive summary.
Even if they just have a few minutes, your reader has to understand what your company does and who your customers are.
The following sections will be included in your business plan's Company Analysis:
Company summary: Your company analysis will describe the type of cannabis business you are running and its future goals.
The type of cannabis business you might be focused on such as cannabis cultivation, cannabis extraction, cannabis dispensary, cannabis delivery, cannabis courier and a lot more.
Company History: When and why did you start your cannabis business?
Company Milestone: What achievements have you made thus far? Achieving sales targets, opening new stores, etc. are examples of milestones.
Legal structure and ownership: Legal system you have. Are you a registered S-Corp? An LLC? A sole business? Describe your legal system here.
Mission statement: An overview of your cannabis guiding principles. Learn how to write a perfect mission statement.
Initially, researching the Cannabis Business will educate you. It gives you an understanding of the market in which you are operating then, market research can improve your strategy, especially if it identifies market trends.
Finally, market analysis shows readers you are an expert within your field. Conducting research and presenting it in your plan is the most efficient way to accomplish this.
Industry analysis can be presented as a 8-step process when written as part of a company's business plan. The following questions should be answered in this section:
How big is the cannabis industry (in dollars)?
What is the most profitable niche of the cannabis market?
Is the target market declining or increasing?
Who are the key competitors in the market?
Who are the key suppliers in the market?
What trends are affecting the industry?
What is the industry's growth potential over the next 5 – 10 years?
What is the relevant market size? That is, how big is the potential market for your cannabis business? You can extrapolate such a figure by assessing the size of the market in the entire country and then applying that figure to your local population.
The customer analysis section is an important part of any  business plan since it evaluates the consumer segments that your company serves. It identifies target customers, determines what those customers want, and then explains how your Cannabis business will meet those requirements.
Customers can be categorized into the following segments:
How old are they?
Where do they live?
What do they find important when purchasing products like the ones you will offer?
Customer analysis may be divided into two parts: Psycho-social profiles (why your Cannabis Business suits a customer's needs) and Demographic profiles (descriptions of a customer's demographic qualities).
With regards to demographics, include information about: the ages, genders, locations, and income levels of your customers. When targeting businesses, describe what kind of business, size, and location your target customers are.
The psychological profiles of your target clients reveal their wants and needs. The better you understand and identify these demands, the better your chances of attracting and retaining customers will be.
Your competitive analysis should identify the competitors your business faces. Such competitors are other cannabis business owners within proximity to your location.
It is necessary to do a competitor analysis. Because you may use their data to define your goals, marketing plans, tactics, new product lines, pricing, and more. Use competitor analysis to:
Identify the strength and weakness of your cannabis business competitors.
Search for opportunities to distinguish your cannabis business from competitors.
The first step is to determine who your direct and indirect competitors are.
The direct competitors consists of other cannabis businesses that offer essentially the same services to the same people as you do.
Indirect competitors are other cannabis options that people have in addition to direct competitors. Online cannabis dealers and cannabis Dispensary dealers are all included.
Provide an overview of each direct competitor's business and detail their strengths and weaknesses, you should perform a SWOT Analysis in the following areas:
Prices – What is their pricing (premium, low, etc.)?
Quality – What are they good at?
Customer service – How they respond to their consumers, whether they treat them poorly or well, and the degrees of satisfaction customers show?
Reputation – The sum of everything mentioned above: their credibility, how loved the brand is, and the loyalty of their customers.
The final section of your competitive analysis should include a list of your areas of competitive advantage. Consider how you will outperform your competitors and include them in this portion of your cannabis business plan.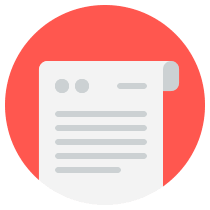 Free: SWOT Analysis Examples
Take advantage of our free SWOT analysis examples. Make your business future-proof by identifying your strengths, weaknesses, opportunities, and threats using this free SWOT Analysis Template.
Traditionally, a marketing plan includes the four P's: Product, Price, Place, and Promotion.
Product- Products means cannabis products you are offering like Oils, Creams, Sprays, Patches, Tinctures, Vapes, Flowers, and Edibles.
Price- Document the prices you will offer and how they compare to your competitors. Essentially in the product and price sub-sections, you are presenting the cannabis and marijuana items you offer and their prices.
Place- Place refers to the location of your business. Document your location and mention how the location will impact your success.
Promotions- The final part is the promotions section. Some promotional methods you might consider are advertising in local papers and magazines, reaching out to local bloggers and websites, flyers, local radio advertising and event advertising.
Read Later: How to create a marketing plan in a business plan.
While the previous sections described your goals, your operational plan in a business plan discusses how you will achieve them.
An operations plan is helpful for investors, but it's also helpful for you and employees because it pushes you to think about tactics and deadlines.
Your operations plan should be divided into two individual parts, as seen below.
Your daily short-term processes include all the tasks involved in running a cannabis business, including hiring and training employees and administering the business. etc.
Your long-term goals are the milestones you hope to reach. It may include the date when you hope to lease the facility or remodel the facility: or when you hope to reach $X in revenue.
The management team section in a business plan' outlines your management team, staff, resources, and how your business ownership is structured.
This part may be easily organized by dividing it into the following points:
Ownership Structure
Internal Management Team
External Management Resources
Human Resources
Ownership Structure
This section outlines your cannabis business's legal structure. If your company is a sole proprietorship, it may simply be one phrase. It might be longer if your company is a partnership or a corporation. You should make it a point to clarify who owns what part of the business.
Internal Management Team
This section should not only outline who is on your management team but also how each person's skill set and experiences will contribute to the growth of your cannabis business. Ideally, you and/or your team members have direct expertise in the cannabis business. If this is the case, highlight your experience and skills.
External Management Resources
Think of these external management resources as your internal management team's backup. Consider forming an advisory board if your team is lacking expertise and experience with cannabis business.
An advisory board would consist of 3 to 7 people who would serve as mentors to your cannabis business. They would assist in answering queries and providing strategic direction.
If necessary, search for advisory board members with expertise running cannabis business.
Describe all of your company's external professional advisers, such as accountants, bankers, attorneys, IT experts, business consultants, and/or business coaches. 
Human Resources
The final topic to consider in the management area of your cannabis business plan is your human resource needs.
As part of your financial plan, you should present a 5-year financial statement broken down monthly or quarterly for the first year, and then annually. Financial statements include your income statement, balance sheet, and cash flow statement.
Income Statement
A profit and loss statement is more commonly called an income statement. It shows your revenue and subtracts your expenses to determine whether you were profitable or not.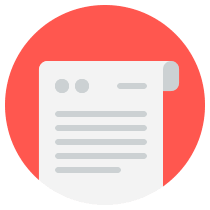 Free: Income Statement Template
Create a financial statement for your business by downloading our free income statement templates.
Balance Sheet
While balance sheets include much information, to simplify them to the key items you need to know about, balance sheets show your assets and liabilities.
The balance sheet shows your cannabis business's net value at a specific point in time. It categorizes all of your company's financial data into three categories:
Assets: Tangible goods with the monetary worth that the company owns.
Liabilities: Debt owing to a company's creditor.
Equity: The net difference when the total liabilities are subtracted from the total assets.
The equation that expresses the relationship between these financial data elements is Assets = Liabilities + Equity.
Cash Flow Statement:
Your cash flow statement will help you determine how much money you need to start or grow your cannabis business. In developing your Income Statement and Balance Sheets be sure to include several of the key costs needed in starting or growing a cannabis business:
What startup costs will you incur?
How will your cannabis business make money?
What are your projected sales and expenses for the next five years?
Do you need to raise funding to launch your business?
Pro Tips: Learn how to write a financial plan in a business plan to help you write a winning cannabis business plan.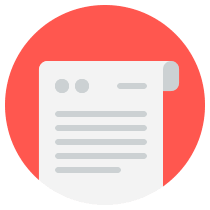 Free: Balance Sheet Template
Create a financial statement for your business by downloading our free balance sheet templates.
Attach your full financial projections in the appendix of your plan along with any supporting documents that make your plan more compelling. For example, you might include your store design blueprint, location lease, intellectual property documentation, resumes from key employees, licenses, equipment leases, permits, patents, receipts, bank statements, contracts, and personal and business credit histories.
Bonus Tip: Learn how to write a business plan appendix for your cannabis business.
Looking to Build Business Credit for Your cannabis business?
Summary of the Cannabis Business Plan
A Cannabis Business plan is a worthwhile investment. As long as you follow the template above, you will become a professional in no time. By following the template, you will understand the cannabis business, your competition, and your customers. The plan will help you understand the steps necessary to launch and grow your cannabis business.
Do you want to Finish Your Cannabis Business Plan in less the one day?
Wouldn't it be nice if your business plan could be completed faster and easier?
With wise business plans Business Plan Template, you can finish your cannabis business plan in just 6 hours or less with a 30-Day Money-Back Guarantee!
OR, we can create your cannabis business plan for you
Since 2010, Wise business plans' MBA professional business plan writers has developed business plans for thousands of companies that have experienced tremendous success.
Contact Us Today For A Free Consultation