Best Small Business Administration (SBA Loan) Business Plan Writer for Entrepreneurs
By
Bilal
Last Updated on -
When private financing sources deny your request for a business loan, where can you turn? The U.S. Small Business Administration (SBA) is more often the answer for small business owners.
The expansion of small businesses is in the interest of the federal government. 
Since some SBA loans have less strict criteria for owner equity and secured loans than commercial loans, the SBA is a great source of funding for startups.
Furthermore, a lot of SBA loans are for smaller amounts than the majority of banks are willing to loan.
Who Deals with SBA loans?
As regular, certified, or SBA-preferred lenders, banks take part in the SBA Loan program.
You can submit your small business loan application to banks. If the bank permits you, it sends the SBA your loan application.
Regular lenders' applications are reviewed by the SBA on average in two weeks, certified SBA lenders' applications in three days, and preferred SBA lenders' applications are approved even more quickly.
Through nonprofit intermediaries, SBA Loans are managed. After receiving loans from the SBA, these organizations lend money to business owners.
Before a loan application is taken into consideration, small businesses applying for SBA Loan financing may need to complete some business skills training.
Those who own at least 20% of the business must provide personal guarantees, according to the SBA. If your company is unable to repay the loan, this means that when you apply for an SBA loan, you are risking your assets.
SBA loans are frequently given to companies with a track record of at least two years and sound finances. An SBA loan might not be the best option for you if your company is just getting started or is having trouble.
SBA Loans Can Be Use for?
The SBA Loan allows business owners to obtain relatively small loans of up to $35,000.
The loans can be used for inventory, supplies, working capital, furniture, fixtures, machinery, and equipment, but they can't be used to pay off debts already owed or to buy real estate.
Because it helps borrowers who commonly don't meet the credit approval requirements of traditional lenders, this program is special.
Eligibility Criteria for SBA Loan:
To be eligible for SBA Loan, a Business must
Work to make money
Be recognized as a small business in SBA's eyes.
Be associated with or attempting to engage in business in the United States or any of its territories.
Have wisely invested capital.
Before requesting financial assistance, explore other financial options, including your assets.
Be able to prove that you need a loan.
Put the money to good use for your business.
Not have any outstanding debts to the United States government that are past due.
How to Improve the Chances of Getting an SBA Loan?
You can consider taking several actions to enhance your chances of getting an SBA loan. The top five are listed below:
Have a sound business plan. The best chance of obtaining a loan is to have a strong business plan. But it must also be a comprehensive and attractive plan. Your executive summary needs to be polished in uniqueness. Bankers look at this one- a three-page overview of your company first; if they like what they see, they might continue reading.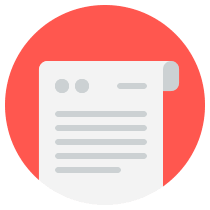 Are you having trouble getting an SBA loan?
Invest your own money. Putting some of your own money at risk is another way to increase your chances of being granted a loan. Typically, lenders prefer to see that the owners of the companies they finance own at least a 25% equity stake in those companies.
Rent, don't buy. Bankers also prefer companies that want to lease rather than buy a building. This is because lenders prefer that you make investments in things like inventory and equipment that produce income. Bankers dislike expensive modifications as well.
Check out your credit report. It can also give you the advantage to review your credit report before you begin the application process. It pays to be aware of what potential creditors will find because they use your individual credit history to determine whether you're a good risk for a loan. Make a correction request to the credit reporting agency if your report contains an error. If you have genuine late payments or bankruptcies on your credit report, you should send a letter with your application highlighting the situation and how it has changed.

This can mitigate the harm these black marks against you will cause. Always be truthful about your credit history; hiding issues will get you fired the quickest.

Explore local banks. Make the mistake of believing that the larger the bank, the better your chances of obtaining a loan. Smaller community banks may be more likely to finance local businesses, and you can expect more customized services from their loan officers.
Why Business Plan is Important in SBA Loan?
Few entrepreneurs have the financial resources to fund their businesses, so they must look for funding from outside sources. This could end up being the most difficult part of starting a business!
Whether it's banks, formal investors, friends, family, or other lenders, convincing someone to fund a business is a difficult process.
Small businesses often have a difficult time finding the necessary funding because their credentials, background, or track record may not be strong enough. Even if they are successful in persuading an investor, the interest rate or capital requirements may act as a barrier.
"SBA Loan is finance that
oils the wheels of any business and keeps it functional"
In a nutshell, the SBA approved business plan is essential because it offers a framework for how your company will function strategically. Researching and putting together the multiple aspects of a business plan forces you to concentrate on aspects of your company operations that you might have otherwise ignored.
A business plan can serve as your road map for keeping your enterprise on the course, from securing funding to recruiting staff to plan for expansion. When faced with challenges, your business plan can help you stay motivated and focused on your objectives.
Recommended: For a perfect business plan hire our sba business plan writing services.
Why do You Need a Business Plan for SBA Loans?
SBA loans demand a lot of documentation regarding your company's finances and your own. Depending on the type of SBA loan you apply for, you'll need to gather your prior tax returns, bank statements, and various application forms.
The bank issuing the loan will want to know about your company's future in addition to learning about its past. They'll want to know how the money will be used and whether your business's projected future cash flow shows it will be able to make loan payments.
What are the Fundamentals of the SBA Loan Business Plan?
Given the information on approval rates, it's understandable that applying for an SBA loan can be a difficult and dissatisfying process.
SBA business plan has a similar structure to many standard business plans. You are not required to stick to the exact business plan outline when writing your plan.
Use the sections that are most appropriate for your needs and your business instead. Typical business plans use some combination of these ten sections. Let's try to fully understand each.
1. Cover Page and Table of Contents
Make sure it looks professional because your business plan for a loan application is a professional document. Your company name and contact details should appear on the cover page. It should be on the cover if you have a logo.
The financial plan for a loan application should have a table of contents and page numbers so that lenders and you can quickly access particular sections.
Make sure your table of contents is selectable and directs readers to the appropriate sections if you are distributing your plan digitally rather than physically.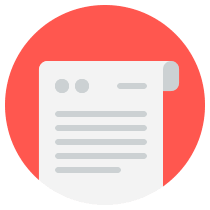 Free: Download Cover Page Examples
Learn how to write a business plan cover page and download the free business plan cover page examples to build a beautiful cover page for your business plan.
2. Executive summary
In executive summary section of business plan Give your reader a brief description of your business and explain why it will succeed. 
Include a brief description of your company's mission, your product or service, and the executive team, staff, and location of your business. If you intend to request funding, you should also include financial information and high-level growth plans.
Pro Tip: Download the free business plan executive summary examples to help you write a winning executive summary.
3. Company description
Use your company description to give thorough details about your business. Discuss details on the issues your business resolves. List the people, groups, or companies that your business plans to serve, and be specific.
Describe the economic benefit that will ensure the success of your company. Do you have any experts on your team? Have you discovered the ideal site for your store? In your company description, highlight your advantages.
4. Market Analysis
You'll need to be well-versed in the prospects for your industry and target market. You can learn what other companies are doing and what their strengths are by conducting competitive research.
Be on the lookout for trends and themes in your market research. What do victorious rivals do? Why does it function? Can you make it better? You should respond to these queries right away.
Pro Tip: Here is a step by step guide on how to write a market analysis for business plan.
5. Organization and management
Explain to your reader the structure and management of your business.
Describe your company's legal structure. Indicate whether you are or plan to be a C or S corporation, general or limited partnership, sole proprietor, or limited liability company for your business (LLC).
Explain who is in charge of what in your company using an organizational chart. Explain how the individual experiences of each person will help your business venture succeed. Consider including the CVs and resumes of important team members.
Pro Tip: You can write this section professionally by helpful tips we write in our guide on how to write a management section of business plan. 
6. Service or product line
Describe the products or services you provide. Describe the advantages to your customers and the product life cycle.
Tell us about your plans for intellectual property, such as copyright or patent applications. Give specific details if you are conducting research and development for your service or product.
Bonus Tip: Here is how to write a product and service section of business plan.
7. Marketing and sales
A marketing strategy can be approached in a variety of ways. Your strategy should adapt to your specific requirements as you go along.
The purpose of marketing plan section in business plan is to explain how you plan to draw in and keep customers. You'll also explain the steps involved in making a sale.
Make sure to fully describe your entire marketing and sales strategies because you'll later refer to this section when you make financial projections.
8. Funding request
This is where you would describe your funding needs if you were asking for funding. Your objective is to concisely describe how much funding you'll require over the next five years and how you intend to use it.
Indicate whether you want equity or debt, the conditions you want to be used, and the time frame your request will span.
Describe in detail how you plan to use your funds. Indicate whether you require money to pay for salaries, purchase supplies or equipment, or pay particular bills until revenue increases.
Always give a detailed account of your long-term financial goals, such as paying off debt or selling your company.
9. Financial projections
Include financial projections with your funding request. Your objective is to convince the reader that your company is reliable and will be profitable.
Include the most recent three to five years' worth of income statements, balance sheets, and cash flow statements if your company is already established. Make sure to list any additional collateral you may have to serve as security for a loan right away.
Give a five-year financial forecast that is in the future. Include capital expenditure budgets, balance sheets, cash flow statements, and forecasted income statements.
Use quarterly or even monthly projections for the first year to be even more precise. Make sure to explain your projections in detail and link them to the funding requests you are making.
Graphs and charts are very useful in this situation.
Bonus Tip: Here is step by step guide on how to write a right financial plan in business plan.
10. Appendix
Use your business plan appendix  to include any materials that were specifically requested as supporting documentation. 
Credit history resumes, product images, letters of recommendation, licenses, permits, patents, legal papers, and other contracts are examples of items that are frequently included.
Don't Be Afraid of
Your Business Plan, it isn't written in Stone
It's important to remember that your business plan isn't written in stone. This is a document that you and your staff can improve and modify as the business grows and changes. Your plan should be reviewed regularly.
Consider implementing a monthly review to track progress or make changes to your strategy. Accountability and motivation are key in making sure your goals are met, think about the people involved and what can you do to keep them inspired.
Wise Business Plans
Business Profile:
The concept of Wise Business Plans was born in 1991. A group of highly established and successful businessmen formed a new affiliation called "The Wise Guys," who were experts in their field of business management.
They created this idea to help small businesses succeed. The first thing they did was create a guide to help small businesses understand what they needed to do to be successful. The Team's main focus was to inform small business owners on how to write a winning business plan.
Main Products and Services:
Wise Business Plans provides a wide collection of support services and product options, such as graphic design, consultation, branding, stand-alone planning, and marketing.
But the nerve of Wise is their professionally designed business plans, which they customize to your business with your unique business goals in mind.
" Wise Business Plans offers many additive services, such as consulting, creative branding, marketing, and web development. Although the maximum benefit of Wise Business Plans is to assist you in writing winning business plans, they also offer many additional business services for small businesses.
Wise Business Plans also provides online coaching and seminars.
Wise Business Plans Pros:
Almost 10 types of professional business plans.
Can assist in other projects and refer clients to related financial institutions.
Updated, Well planned, and beautiful plan designs.
Wise Business Plans Cons:
They provide only one free revision.
Delivery time is a  month.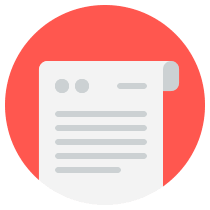 Are you having trouble getting an SBA loan?