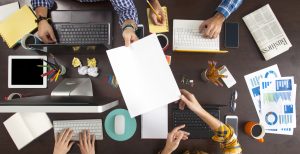 Why Do You Need To Write A Business Plan
A business plan is a foundation of starting a business as well as an important tool for keeping track of the progress and growth of your company. Here are some reasons why you should have a well researched and professionally written business plan.
Reasons Why You Need A Business Plan
To attract investors to your initial business proposal. Before investors can decide whether or not to back your business financially, they will want to know as much as possible about how your business will operate and how their investment will be spent. You will also need a formal business plan to secure additional funding or loans. Your business plan can prove that you have met your original goals, illustrate the company's growth and need for additional funding.
Set Your Goals And Forecast Your Business's Progress
 
Set your goals and forecast your business's progress. By forecasting where your business will be in six months, one year, or five years, you are not only showing potential investors your plans, you are also setting up realistic milestones for yourself and your company. 

Deciding whether you need new assets, how many, and whether to buy, rent, or lease them. Use your business plan to help decide what's going to happen in the long term, which should be an important input to the buy or rent question. How long will this important purchase last in your plan?

When it comes time to deal with professionals such as attorneys or accountants, the ability to quickly find and share selected aspects of your plan will show them that your business is a professional concern and the topic you are consulting about is important.

Usually, the business plan is a very important part of selling the business. Help buyers understand what you have, what it's worth, and why they want it. Valuation is the term for establishing how much your business is worth. Your business plan tells the valuation expert what your business is doing, when, why, how much it costs, and how much it will produce.