Why Do You Need a Business Plan
A business plan is very important and for entrepreneurs to secure funding such as bank loans that's why do you need a business plan. Get some Reasons!
A good business plan helps you prove your business idea, grow faster, secure funding, reduce risk, build a team, and develop a rewarding marketing strategy.
Why should I write a business plan? If you're like many entrepreneurs excited to get your idea off the ground, then the idea of sitting down and writing a business plan may falsely look like a waste of time.
15 Reasons, Why do you need a business plan.
Here are some reasons that will help you to understand the importance of business plan. Read the points and gain knowledge regarding business plan needs.
1. A Business Plan Helps you Grow by at least 30%
And for good reason – the process of writing a formal business plan can pull a significant amount of your time and attention away from the actual business. "Do I really need a business plan? Is the tradeoff of my time and energy really worth it?"
Luckily there are a couple of studies that provide some insights into these questions. One study found that entrepreneurs with a business plan were:
2x more likely to secure a loan

2x more likely to secure an investment

49% more likely to grow the business
Other studies back up these results. In a 6-year study on Entrepreneurial Dynamics in the US, researchers found that entrepreneurs who write formal business plans are 16% more likely to achieve viability than the otherwise identical non-planning entrepreneurs.
So why is this the case? What are the tangible advantages that a business plan can provide?
2. Vital to Secure Funding such as Bank Loans
If you need financing from banks, a business plan is an absolute must. In fact, many consider a business plan to be a prerequisite before even discussing the terms of a loan.
Banks determine the feasibility of loans through a sophisticated method of analyzing the potential risks and rewards. Without a business plan, this analysis is not possible.
Similarly, many investors want to see a business plan as well. The plan allows them to verify the facts and data that support your business idea, and reassure them that you've done your due diligence, left no stone unturned, and are ready to begin scaling your new business.
3. Test the feasibility of your business idea
The best way is to write a business plan to test whether an idea for starting a business is to be feasible or not.
Yes, it makes sense, a plan for the business is your safety net, as well as how to write a business plan step-by-step will save you a great deal of time and money if working through it reveals your business idea is not promising.
4. Develop Contingency Plan for Business
Creating a business plan can help you identify problems that may arise in the future and stop them before they become a disaster. This will allow you to visualize success and get in front of problems before they become insurmountable.
5. Estimate Startup Costs
While creating a business plan, you can more clearly determine your startup costs. A strong plan can also help you wisely allocate those funds, get the most out of your money, prepare for future expansion, and save for the unexpected.
6. Helps you Sell your Business
If you decide to sell your company, your business plan is a great thing to show potential buyers, because you can write in a well-thought-out exit strategy. A thorough, well-written plan will show buyers how far the business has come since the beginning, layout its potential for future growth potential and much more.
7. Helps you move Strategically
If you prepare the business plan, it will help you to work out the goals you want to achieve and their strategies to achieve.
Your planning process helps you to consider possible bumps in the road and if they do come up, you put a plan in place to manage them better. Once you got a business plan, it is a better idea to regular review and updates it to:
Remind yourself of your priorities and goals
Check whether your strategies are working
Make the newest opportunities as they come your way
Adapt to any changes in your environment
8. A Business Plan Helps you Grow Faster
One of the biggest pitfalls of new companies is the overwhelming amount of decisions to make on a daily basis.
The business plan functions as the de-facto reference for your company's major strategic growth decisions.
It allows you to minimize the number of decisions you need to make on a day-to-day basis and focus on executing your growth strategy correctly.
9. A business plan can highlight new opportunities
It's true that a business plan takes a lot of time and effort, but in strategic thinking as well as background research in competitor trends, industry trends, and economic trends. Luckily, this effort can be an invaluable source of inspiration for alternative options to grow.
Take for example the famous chocolate manufacturer Hershey's. The founder, Milton Hershey, had several failed business attempts before finding his footing in making luxurious caramel candies.
It was only after evaluating chocolate as an industry alternative to his products that he decided to make a strategic pivot and devote all his time and energy to making chocolate.
Had he not evaluated the industry dynamics, and instead focused solely on making caramels, he would not have identified this new business opportunity. In that regard, a business plan provides a holistic view of macroeconomic and industry trends, and in doing so provides a valuable tool to evaluate new and promising opportunities.
10. Set Your Goals And Forecast Your Business's Progress

Set your goals and forecast your business's progress. By forecasting where your business will be in six months, one year, or five years, you are not only showing potential investors your plans, buy you are also setting up realistic milestones for yourself and your company.
11. Helps to Make Major Purchases
Set your goals and forecast your business's progress. By forecasting where your business will be in six months, one year, or five years, you are not only showing potential investors your plans, but you are also setting up realistic milestones for yourself and your company.
12. Helps you Measure Business Growth
A proper business plan enables you to compare their business plan versus actual operational results.
And it allows you to properly see whether you have achieved your strategic, operational, and financing goals, as well as why you have or have not. Regularly monitoring your business happenings will help you to identify the good and bad things in your business.
13. Makes Business Planning Manageable and Effective
If you have employees, the planning process will be a good opportunity to get their feedback on possible ideas and improvements. Writing and Researching for your plan gives you the chance to:
Study about your competitors, industry, and market
Write down where you are headed and where you are in the market exactly.
Understand the business finances, which include managing cash flow and determining the break-even point.
Identify challenges that may come across and work out strategies to avoid them and also try to overcome them.
14. Establish Business Milestones and Develop a Game Plan
Clearly lay out the long-term milestones of your business plan, that are crucial to the success of your business. If you are at a startup, execution is everything, which means you have to set goals and priorities as well as measure performance. You should identify the key questions and their answers, such as
What features do customers want?
How much will they pay for our product?
How can we attract customers?
What features do customers want?
15. Helps you Develop Marketing Plan for Business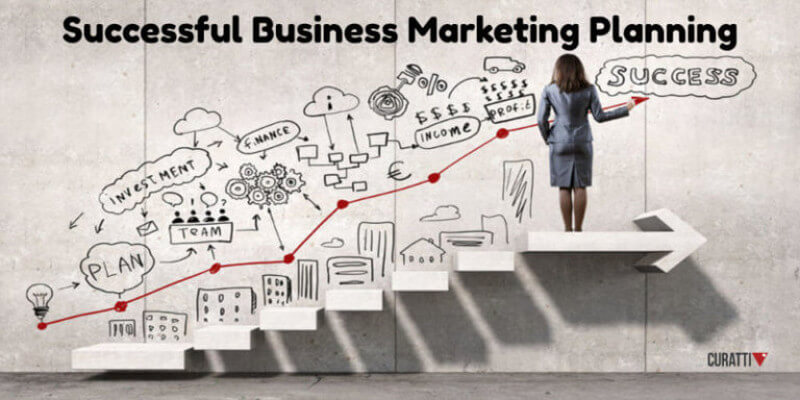 A well-documented marketing plan is essential to business growth. Also need to identify the questions and answers, such as,
How will you reach your customer?
What is your budget for advertising?
How will you retain customers?
What price will you charge?
How is a plan to reach the customers?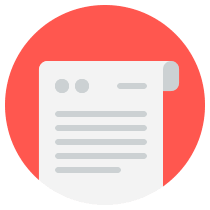 Need Professional Business Plan Writer
Hire our experienced business plan writers to create a winning business plan to achieve your company's goals.
Tags:
business plan