Getting your business plan right is crucial if you are planning to start your own business. Learn how to do the perfect business planning.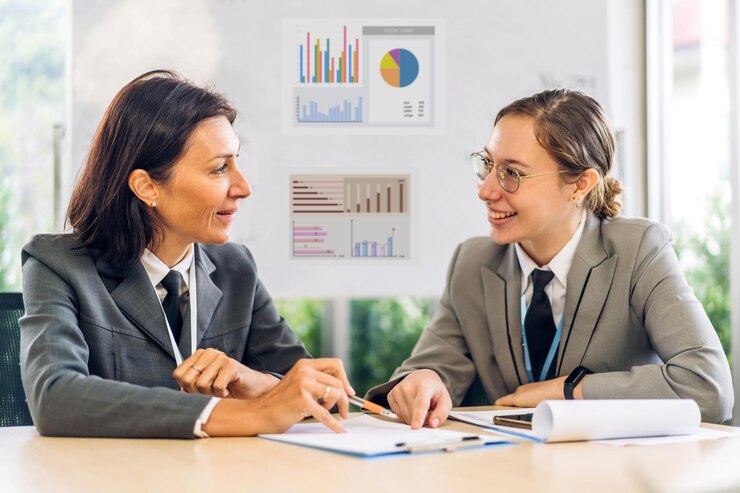 During business planning, the key stakeholders in a business develop all the strategies, tactics, and goals they envision to help ensure that the business survives, prospers, and grows.  In business planning the ideas are generally collected in a formal document that outlines a summary of the company's current state, as well as the market's position. It includes detailed steps the company intends to take to improve its performance in the future.
You can also hire a business planning company like us. we do business planning for multiple businesses and can help you uncover the important aspects of a successful business plan.
If you are going to make a
DIY business plan
then here is the four essential list of components of business planning components.
Forecasting Sales
Cash Flow Analysis
Contingency Planning
Succession planning
Let's grab this helpful material related to business planning.
What is Good Business Planning?
A business plan is more than just a
financial projection
.  An effective business plan should consider all aspects of the
new business
, from assessing the
competition
to considering how your new venture will fit into the industry and how you will
retain your employees
.
Business Planning: How Does It Work?
Business plans are essential when
starting a new business
. They serve as blueprints for how your business will be run, supported by research that proves the feasibility of your business idea. Having a solid business plan will help you get investment capital from banks,
angel investors
, or
venture capitalists
if your business idea needs investment capital.
Keep in mind
If a business does not require investors or loans, it still needs a business plan.
Benefits of Planning
Having a business plan is like having a guide. Analyzing the information in your business plan can help you solve problems you're facing (
slow sales, not enough customers
). According to the Wise Business Plans Administration, business planning helps owners focus marketing efforts when the business expands and gets back to basics. This gives the business owner confidence to keep growing.
Do the Established Business Require Business Planning?
Planning your business is not a one-time event. You should maintain it throughout your company's life cycle by updating it on a regular basis. After the business has officially started, goals and targets will be set and met. A
business plan
is most effective when revisited regularly throughout the year, maybe even monthly, to make sure you're on track. A clear vision and a clear path for long-term success are just as important as reviewing short-term goals throughout the year.
Keep in mind
An effective method to achieve both personal and organizational goals is to plan daily. The following is a list of some strategies that can be used for business planning.
Forecasting Sales
Business plans must constantly monitor and update the sales forecast as it is a key component. A sales forecast identifies the number of sales that your business is expected to achieve over a particular period, together with the estimated profits generated by those sales. It is important to include trends in your industry, trends in the general economy, as well as the anticipated needs of your most important customers in the forecast.
Cash Flow Analysis
A 
cash flow
 analysis is also an important part of business planning. Business failure can often be traced to cash flow problems, and it is important to prevent extended shortages of cash. Cash flow problems can arise if your business cannot invoice the job until it has been completed, even if the order is huge and profitable. In addition, hiring staff, purchasing inventory, and making other expenditures while the project is ongoing can make the situation even worse. Business planning requires regular cash flow projections. It is possible to cover cash flow shortages by increasing your borrowing capacity or investing in equity if they are managed properly.
Pro tips:
 Here is a complete guide 
how to write a business plan
Planning for Business Contingencies
It is essential that your business has a 
contingency plan
 in addition to a plan for profit and growth. It is the form of business planning that considers crises and worst-case scenarios (also called business continuity planning or disaster planning). Business contingency plans help businesses cope with unexpected events, sudden emergencies, and new information. Contingency plans aim to:
Be prepared for fire, flood, robbery, data breaches, illness, or any other type of disaster that may affect yourself, your employees, and your customers
Your business should be able to quickly restore operations following an emergency
Succession Planning
When you plan to retire or become ill, or if your business is a family enterprise, you should have a plan in place for who will take over the business in the event of your passing. A succession plan that clearly outlines the process for handling issues such as ownership, management, and taxes can help families avoid a lot of conflicts.
Bottom Line
It is the process of reviewing the state of a business and planning how it will be improved in the future which is known as business planning.
It's not just a one-time event, it's a continuous process of self-evaluation and planning.
You shouldn't just think about how to boost sales; it could also include how to keep your business safe during natural disasters.