What is QuickBooks Used for? Pricing & Features Details
By
Bilal
Last Updated on -
Quickbooks is one of the leading small business accounting software. It has been around since 1983. Quickbooks earned TrustRadius Top Rated award in 2021 for the best small business accounting software. 
Let's see what is Quickbooks, what its different features are, how it helps your business, and how you can select the right Quickbooks subscription for your small business needs.
What is Quickbooks
Quickbooks is renowned as a small business accounting tool but it offers a range of accounting, bookkeeping, and business management tools. 
Quickbooks offer packages for both small business and large businesses and its solutions have proven to be more useful for small and medium businesses. 
With Quickbooks, you can:
Record incomes and expenses 

Invoice customers

Make and receive online payments 

Generate accounting reports 

Prepare accurate tax returns 

Manage payroll

Track billable work hours

Collaborate with your remote accountant
Let's discuss different components of Quickbooks and how you can make use of them to efficiently manage your small business.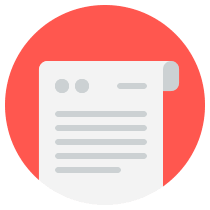 Bookkeeping Services for Your Business
Get your business books professionally done with Wise Business Plans.
QuickBooks Payroll
QuickBooks Payroll makes employee time tracking and payroll easy. You can choose between self-service or full-service payroll solutions. It allows you to pay salaries to up to 50 employees. 
Quickbooks payroll can also automatically calculate and file W-2 tax forms for local, state, and federal taxes when you have a full-service package. 
QuickBooks Commerce
 QuickBooks Commerce offers a one-stop solution for online sellers. You get a dashboard that shows orders and inventory status for all the linked platforms. 
Depending on the subscription, you can add one, three, or an unlimited number of sales channels. It is scalable and works well with small sellers looking at rapid growth. 
QuickBooks Online 
QuickBooks Online is the cloud version of QuickBooks which makes your data available all the time. You can see reports, add incomes and expenses, and send invoices. 
QuickBooks Live 
QuickBooks Live connects you with the certified QuickBooks experts bookkeepers and accountants that help you manage the finances of your company smoothly without having the need to search for a remote accountant. 
QuickBooks Payments 
QuickBooks Payments makes invoicing and digital payments easy. You can also set recurring invoices. It is also easy to use for customers. 
QuickBooks Time 
QuickBooks Time is used to track work hours for an employee, a project, or a customer. The billable hours data integrates with QuickBooks Payroll and you can calculate salaries or wages easily.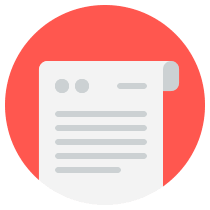 Business Management Consultancy
Get professional help for selecting the best financial management tool for your business and choose the tool with the most return over investment. 
How QuickBooks Works?
QuickBooks has a variety of products and multiple subscription levels for each product. Most businesses don't need all of the QuickBooks's services at once. 
You can start with the basic services like accounting and buy more services as you grow. Most small businesses don't overgrow QuickBooks so you are set for a long time. 
QuickBooks interface is simple and intuitive. The dashboard shows the services you have access to. You can connect your bank with QuickBooks to directly download transaction data and categorize them (QuickBooks can do the categorization for you). 
You can set up your account in the QuickBooks by using the 'My Accountant' tab. When you are using QuickBooks Live, you can hire a QuickBooks certified accountant for your business. 
What QuickBooks Can Do for Your Business?
QuickBooks helps you manage almost the entirety of business finances and payroll operations. From simple recording of the business transactions to running your ecommerce business on many marketplace and platforms, QuickBooks can do it all. Plus, it also integrates with most CRMs and you can transfer data between your CRM and the accounting software. 
Here is how QuickBooks helps you efficiently run your business. 
Invoicing 
Invoicing is the basic tool you need to run a business. You can create estimates for your products or services in QuickBooks and then convert them to invoices later. You can directly email the invoices to the clients from QuickBooks. 
If you don't have a QuickBooks yet and want to send a quick invoice to your customers, use our free invoice templates to make professional invoices easily. 
Bills and Expenses Tracking 
QuickBooks can directly pull transaction data from your bank. You can also record bills and expenses manually but automating this task saves a lot of time. 
QuickBooks also helps you plan finances by notifying you of upcoming payments. 
Employees Time Tracking 
QuickBooks Time tracks employee time and adds the data to QuickBooks Payroll. You can quickly see the billable hours and calculate the wages. 
Make and Receive Online Payments 
QuickBooks payments is great for online payments. With QuickBooks, you can receive payments from a variety of payment methods like credit cards, PayPal, etc. You can also bill your clients in their local currencies if you sell internationally. 
Payroll Management 
QuickBooks Payroll services automatically calculates employees salary. You can also make the direct deposit of the salaries to employees' accounts from QuickBooks Payroll. 
When you have a full-service plan, QuickBooks will automatically prepare W-2 Tax forms and file them with local, county, and state authorities. 
Business Financial Statements 
QuickBooks produces very attractive, easy to read, and intuitive financial statements. It creates the full range of financial statements including income statement, profit and loss statement, balance sheet, etc. 
Project Profitability 
QuickBooks Online Plus or Advances can help you with project management by recording incomes and wages and different expenses. You can check if your project has been profitable or not. 
The project accounting module lets you create project income and expenses estimates. The estimate and the actual report are not comparable directly but you can surely analyze project profitability. 
Track inventory 
QuickBooks Commerce is a tool for ecommerce and online sellers. You can track inventory and sales for all the linked sales platforms. You can quickly see the inventory and sales data in QuickBooks ecommerce dashboard. 
Looking to start ecommerce business, check ecommerce business ideas and start your ecommerce business today. 
Easy Tax Calculations and Return Filing 
QuickBooks manages your accounts in a way that almost completely removes the problems in tax filing. You can also invite the tax consultant to QuickBooks Online to get help with tax preparation.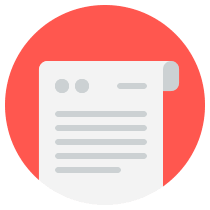 Digital Marketing for Your Business
Leverage digital marketing for your business, get more leads, and make more sales. 

Contact us today for robust business growth with digital marketing.  
QuickBooks Pricing 
QuickBooks pricing depends on the level and number of services you buy. For example, a basic subscription may cost you $7.50 only but a full-fledged subscription can cost you hundreds of dollars. 
Check full details of QuickBooks pricing here. 
QuickBooks Online 
QuickBooks online is good for small and medium businesses that need flexible access to financial data. The price for QuickBooks online range from $30-$200 per month. 
QuickBooks Desktop 
QuickBooks desktop is versatile and it can be used in all industries and all small and medium businesses. The prices range from $349.99 to $1,340 per month for pro services. 
QuickBooks Self Employed 
QuickBooks Self-Employed is good for freelancers, independent contractors, gig economy workers, real estate agents, etc. The price is $15 per month. 
Explore more ways to manage business finances for small businesses and startups. 
QuickBooks vs Quicken
QuickBooks is a business financial tool while Quicken is a personal finance management tool. Both were developed by INTUIT but Quicken was sold to H.I.G Capital in 2016. 
Let's see their difference in detail. 
QuickBooks: It is a business management suite that offers tools for financial management as well as Payroll, time tracking, e-commerce management, tax filing, invoicing, and bank account management, including other services.
QuickBooks can be your one-stop solution for small and medium business management. 
QuickBooks offers a range of subscription levels and you can buy only what you need the most and buy or upgrade services as you scale. 
Quicken offers financial management tools for individuals and families. You can track incomes and expenses, categorize transactions, reconcile with banks, make budgets, manage investments, loans, among other things. 
You can also manage your small business with the Home & Business version of Quicken. 
The basic plan exclusively for managing personal finance is available as a mobile app and web app; all other Quicken plans come in a desktop app only.
Key Differences between QuickBooks vs Quicken
QuickBooks is for businesses while Quicken is for personal financial management and solopreneur/freelancers financial management 

QuickBooks is better scalable for solopreneurs and freelancers than Quicken 

Quicken is focused on personal and family finances management 

Quicken is cheaper than Quickbooks 

Quicken has a set of property management tools which is not available in Quickbooks 

QuickBooks offers more app integration options than Quicken