Whale watching tours have become very popular of late, with the focus shifting from simply straining to see a living whale to teaching tourists about the environment, habitat and conservation of whales and other marine life. Whale touring companies that are in need of funding to support business expansion and conservation programs can look to Wise Business Plans for in-depth market information, business planning and financial knowledge that leads to improved business sustainability and quality long term earnings.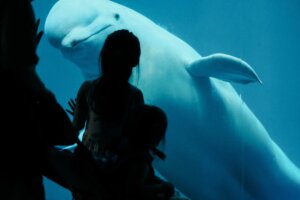 "Going out on a marine life tour boat gives both children and adults a deeper respect and understanding of a part of our world that many people don't get to experience first hand," said Joseph Ferriolo, Director of Wise. "At Wise, we share the respect that tour company owners and entrepreneurs have for these important animals and their habitats and we take pride in our work of providing high quality business plans and services to client's such as these."
Wise Business Plans specializes in individual business plans created one at a time to meet the specific requirements of individual clients through a proven five-step creation process. The client is consulted throughout the planning process, and every plan includes the option for a free revision.
"Our reason for being is to guide owners and entrepreneurs in achieving their business milestones in order to have a more successful and financially secure business future," added Ferriolo.
Wise Business Plans (wisebusinessplans.com), staffed with professional MBA writers, researchers and financial experts, is a trusted partner for businesses across a broad spectrum of products and services. Our mission is to empower our clients to make the best possible business decisions, boost company performance and facilitate their funding success by laying the groundwork for strong businesses that excite, inspire and retain talented and exceptional employees.