Starting A Dog Training Business From Home
The service dog training community has now become an important and fast-growing part of the dog training market, due to an increase in the public interest and an expanded need for dogs trained to meet specific assistance requirements of clients.
U.S. dog training professionals, in an ongoing effort to keep up with the latest methods and techniques, are currently looking at options to further research and acquire business capital.
Wise Business Plans Offering free dog training business plan to entrepreneurs, a long-time leader in the global business planning industry, supports dog training entrepreneurs with in-depth market analysis and consumer trends data to assist dog trainers in remaining solvent and meeting future profit margins.
How to Start a Dog Training Business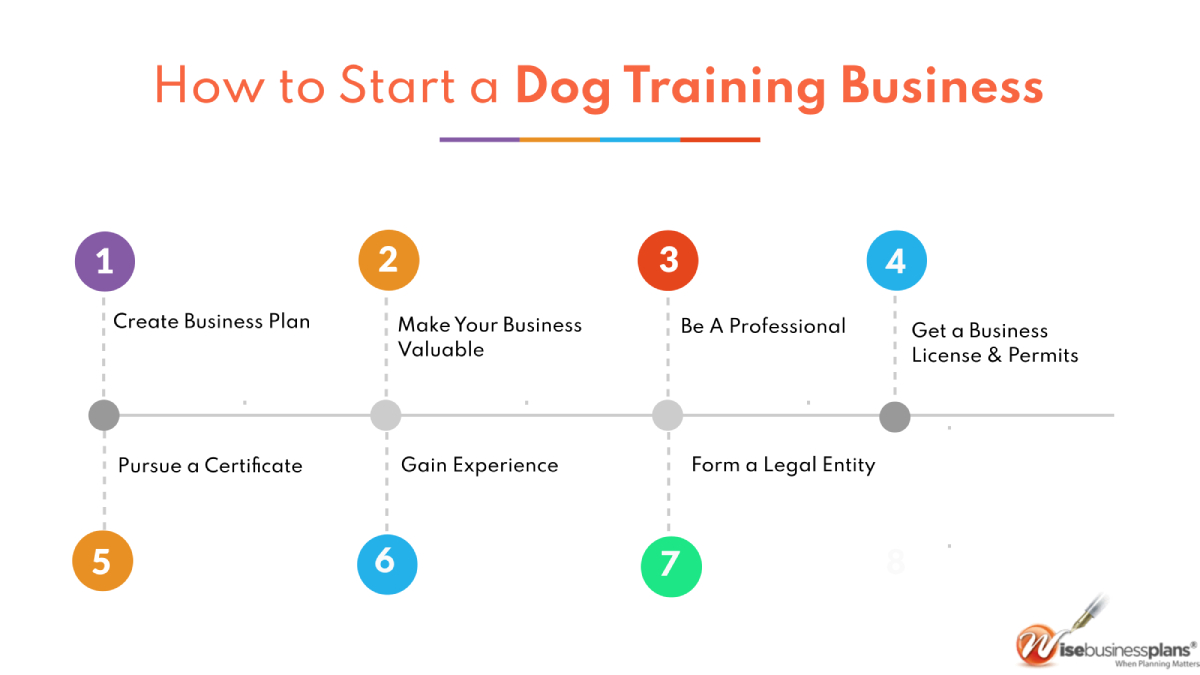 The majority of dog owners either don't know how to train their dogs effectively or don't have the time to do it. Dog training businesses offer dog owners a convenient, safe, and efficient method to train their canines. A business may be located in the home or in a commercial space, or a trainer may visit clients in their homes. If you want to start a dog training business, here are some simple steps
1. Create Your Dog Training Business Plan
When you start a new business, having a plan can save you a lot of headaches down the road. Business plans outline the company's objectives and goals. You can use a business plan for inspiration. The plan should outline your products or services, as well as budget requirements.
Do You Need Help in Creating a Dog Training Business Plan?
Our clients no longer have to worry about the complexities of writing a professional business plan. Our MBA-qualified business plan writers have written over 15000+ business plans for over 400 industries in over a decade.
Let our professional business plan writers help you get funding
2. Make Your Business Valuable
Take pride in your knowledge and skills. Selling yourself and your packages requires you to become an excellent salesperson. No matter how new you are to your profession, you should charge professional rates. People value money over everything else.
3. Be A Professional
Have confidence in yourself as the dog trainer. You help people because they need help in this area, which is your expertise. When it comes to dogs and their owners, you know what is best for them. Don't be afraid to say "no".
4. Get a Business License and Permits
If you want to open a business, you'll need permission from your state. For example, you probably need a business license. Depending on your local government, you may also need a license and other permits.
Do You Need a License for Dog Training Business?
Licenses for businesses can be complex to obtain. A wise business plan makes it effortless for you to acquire a dog training business license.
Let Wise Business Plans help you to Get your License for Dog Training Business
5. Pursue a Dog Training Certificate
You need to pursue a dog training certificate before you start your business. However, a certificate program can give you the expertise you might not otherwise obtain through work experience. You can also advertise that you are a certified dog trainer.
6. Gain Experience with Dogs
Before starting your own dog training business, you should spend a lot of time with dogs. All dog trainers have at least had some training experience prior to starting their business. Here are some ways to gain experience.
pet sitter
dog walker
dog groomer
dog show handler
7. Form a Legal Entity
The process of registering a dog training business is similar to registering any other type of business. In general, sole proprietorships, partnerships, limited liability companies (LLCs), and corporations are the most commonly used types of business entities. No matter what type of business structure you choose for the business, the processes and requirements are the same.
Need to Register a Dog Training Business?
We at Wise Business Plans provide you with a wide range of business formation services for incorporating a business in a way that makes the process easy and allows you to stay focused on other important tasks.
Register Your Dog Training Business Now
How much does it Cost to Start a Dog Training Business?
The average cost to start a dog daycare business can range from $10,000 to $40,000, the average expense of a commercial rent is $4,500 each month however can run as low as $3,000 and as high as $7,500 each month. Lease expenses vary according to the size of the area covered, the features of the facility, and so forth.
Is Dog Training Profitable?
The simple answer is Yes. The profitability of dog daycare is on the rise as compared to other pet franchises as Dog training services are in high demand as pet owners keep on exhibiting a willingness to invest in the well-being of their animals.
Having a Well Trained Dog is a Good Choice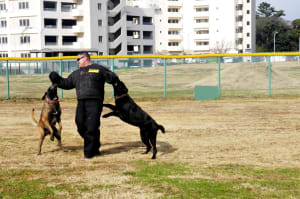 "A well-trained dog is a pleasure and an untrained dog can be a disaster waiting to happen."An untrained dog can be a liability and can make a real difference in how an owner is able to live his or her day-to-day life, but a well-trained dog can add pleasure and companionship to the art of service.
Dog Training Business Plan by Wise Business Plans
If you want to start a dog training business, the foremost step is to prepare a
dog training business plan
. A comprehensive and detailed dog training plan is necessary for any startup as it provides a roadmap for you to follow. In case you don't know much about it, don't worry we are providing a
dog training business plan sample
for startups.
"Obedience and safety are important foundations of dog obedience training school and knowing that your pet or working dog has been effectively trained in these areas will make your dog a better citizen and a more reliable companion," said Joseph Ferriolo, Director of Wise Business Plans.
"At Wise, we believe in effective training and have a team of professionals that constantly researches, trains, and works to efficiently complete free dog training business plan professionals that will meet individual client needs in a timely and courteous manner."
The Wise Business Planning team of experts utilizes careful market research on many levels, and an understanding of both the client base and potential sources of continuing cash flow, to formulate an individual outline for achieving success.
Other Major Business Services for Dog Training Business
Starting a dog training business? Wise business plans offer you a quick and easy guide to start your own dog training business, as well as assistance in every step along the way from funding to registering or licensing a business entity, branding, and marketing. Following are our main services
Wise business plans also offer a net 30 account application. If you buy products on a Net-30 account, you have 30 days after the purchase date to pay the full bill. Having a Net 30 account can also make managing your business finances easier. Apply for your net 30 business accounts now
Tags:
Business Ideas
,
Business Starting Tips
,
Dog Business
,
Form a Business