NonProfit

Business Plan

Sample
A nonprofit business plan is a crucial document for nonprofit organizations seeking to achieve their goals and make a difference in their community. According to the National Center for Charitable Statistics, there are over 1.5 million nonprofit organizations in the United States alone, highlighting the importance of a well-crafted nonprofit business plan sample.
Some of the sections to include in a nonprofit business plan of any organization are a mission statement, a description of its programs, a market analysis, a fundraising plan, and a financial plan. To help you deal with the hurdles you face in business planning, we have created a sample business plan for a non-profit organization.
A solid nonprofit business plan can attract donors, volunteers, supporters, and secure funding from various sources, such as grant-making organizations. If you're writing your own business plan, sample business plans can be a helpful resource. Our nonprofit sample business plan pdf can provide you guidance on what to include in your own nonprofit business plan.
Fill the Form to Download Cannabis Business Plan Example
NonProfit Business Plan Sample
If you require assistance with drafting a non-profit business plan, we have a comprehensive guide  on how to write a busines plan available to aid you in the process. Here is a nonprofit business plan sample of Holistic Wellness and Lifestyle. Let's take a closer look at this sample.
1. Business Plan Title Page
Cover page depicts the introduction of acopany and should be clear and straight-forward. A business plan title page should include the name of the company, the founder, the address, phone number, email, and website.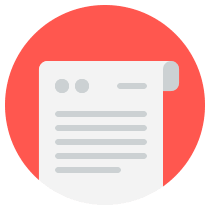 What makes a great cover page for a business plan?
Visit our page on business plan cover page examples to download our free business plan cover page templates and create a beautiful cover page yourself.
The executive summary highlights the organization's commitment to promoting spiritual and physical wellness, financial balance, and total higher consciousness.
Led by founder Sara Johns, the non-profit offers personalized health coaching, workshops, and retreats to empower modern professionals to live healthier lives. With projected revenues of $31.2 billion and $24 billion in 2026 for Mental Health & Substance Abuse Clinics and Alternative Healthcare respectively, the organization targets clients experiencing stress, depression, chronic diseases, and mental imbalances.
By providing superior resources and solutions, Holistic Wellness and Lifestyle aims to become a leading player in the wellness industry.
To understand more about this section, we have a extensive executive plan sample for you, that you will definately want to cover to avoid ambiguous decisions in terms of your business plan.
Useful Resource: How to write an executive summary for a business plan

How a proper market analysis should be done? let's have a look at market analysis of Holistic wellness and lifestyle. As per stats and our instinct, Alternative Healthcare Providers industry is growing due to rising consumer interest, increasing disposable income, and a health-conscious population. Market reasearch shows that the industry is expected to grow at a rate of 3.5% to $21.3 billion by 2021, driven by the acceptance of complementary and alternative medicine therapies. After a decline in 2020 due to the COVID-19 pandemic, the industry is expected to recover with a 9.7% rise in revenue in 2021
The aging population and increasing disability incidence will continue to drive demand for industry services, resulting in a projected revenue growth rate of 2.4% to $24.0 billion by 2026. The industry landscape is also expected to expand, with the number of enterprises projected to increase at an annualized rate of 3.1% to 292,731 companies over the next five years.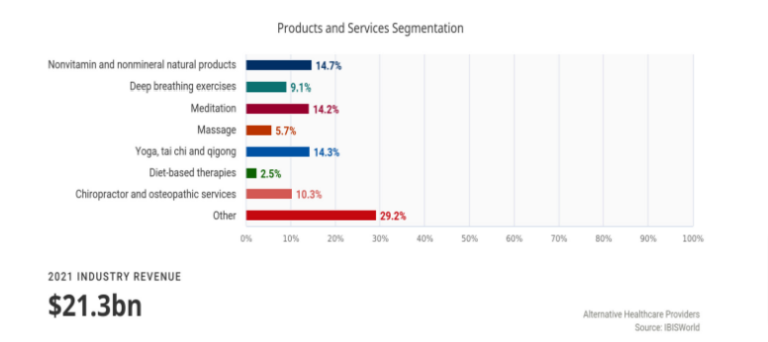 Holistic Wellness and Lifestyle can benefit from conducting a competitive analysis to identify strengths, weaknesses, opportunities, and threats in the market and develop strategies to gain a competitive advantage. Here are some competitors.
The SWOT analysis reveals its strengths, weaknesses, opportunities, and threats within the industry of alternative addiction treatment. Through its customer-centric approach, flexible product offerings, and partnerships with healthcare providers, Holistic Wellness and Lifestyle has the potential to become a market leader, though it faces challenges such as competition, regulatory compliance, and limited financial resources.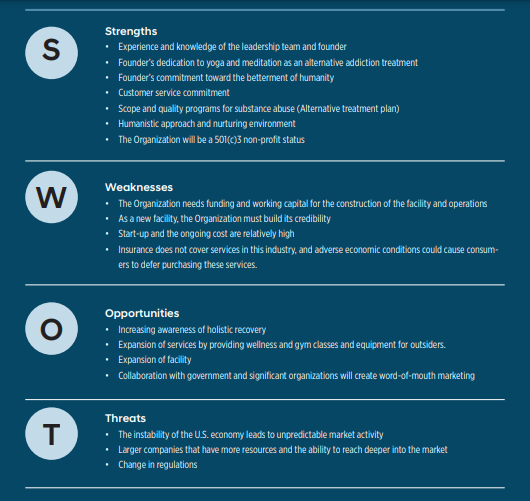 Holistic Wellness and Lifestyle aims to become a market leader in the alternative addiction treatment industry by offering flexible products, robust customer service, and a positive reputation, while building symbiotic relationships with other healthcare providers, and that what a successful marketing plan in a business should be like.
To market effectively, Holistic Wellness and Lifestyle can use networking tactics such as attending industry events and registering with relevant associations, direct and print methods such as providing clear signage and offering marketing collateral, and social media and internet strategies including maintaining a presence on major social networks and optimizing their website for SEO.

The Holistic Wellness and Lifestyle organization plans to use online business fundraising strategies to obtain cash, donations in kind, and volunteer work without any market-based material return.
The Organization will use click-and-donate websites and fundraising portals for online donations and resources.
Building relationships on the internet consists of four stages: information gathering, decision making, donation, and post-donation relationship building.
Critical areas of impact include donor acquisition, donor retention, speed of response, administrative efficiency, and income periodicity.
The Organization's donations will be exempt from taxes, and donors can claim tax deductions by keeping donation receipts.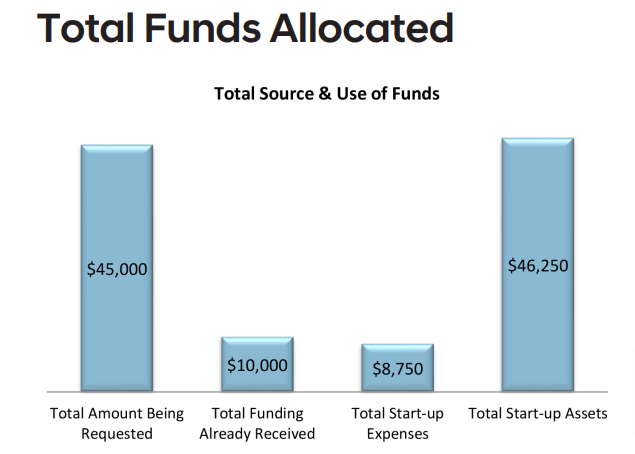 The section of management team includes the key members, including their backgrounds and experience is presented in the management summary. It should also highlight any unique leaderships skills or qualifications  for the new managers that make them well-suited in leading the business.
Our management team is experienced and growth-focused analyst adept at improving workflows and maximizing resources to enhance operational performance and contribute towards strategic objectives. Proven track record of identifying opportunities and implementing efficient operational structures and process improvements to boost productivity and achieve organizational goals.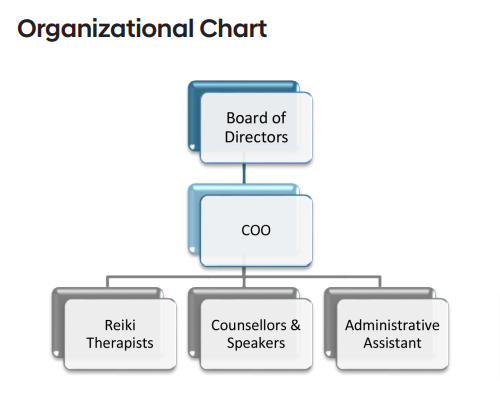 The financial highlights of Holistic Wellness and Lifestyle include a projected business financials performance with standardized measurement indicators for profitability, leverage, asset turnover, and liquidity. We believe that financial plan must include the numbers are attainable and affordable but acknowledges that actual results may vary. Have a look!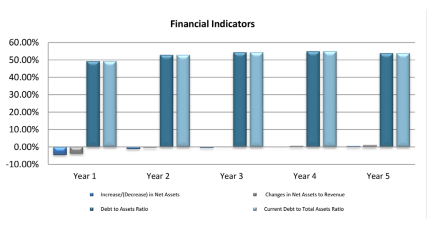 Download NonProfit

Business Plan

Sample PDF
We will show you some real-world business plan examples so you may know how to write your own, especially if you are seeking a bank loan or an outside investment and need to use SBA-approved formatting.