Franchise Financing: How to Finance a Franchise?
A relationship of wealth for every stage of your development
How to Finance a Franchise with no Money: An Overview
Owning your own business is a dream that many people have. One of the finest ways to do this is to purchase a franchise. With a franchise, you get the advantage of purchasing a company that already has a customer base, a brand, products, and operating procedures in place.
You reduce a lot of the uncertainty associated with starting a new business. For these reasons, tens of thousands of Americans buy franchises each year and start their own independent businesses.
There are multiple lenders and funding options available if you're trying to financing a franchise. So you might decide to start your search with financing options and lenders who have experience working with franchise businesses given the particular nature of starting a franchise and the fees that can be involved.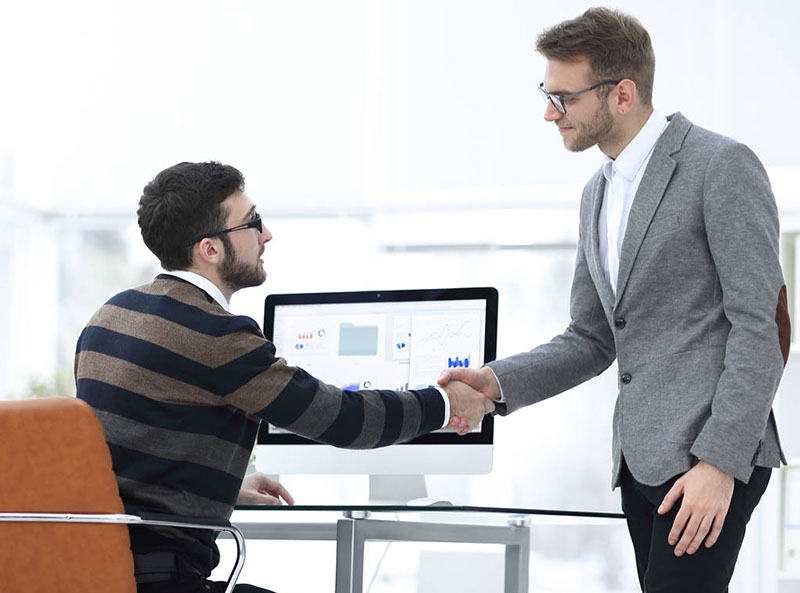 What is Franchise Financing?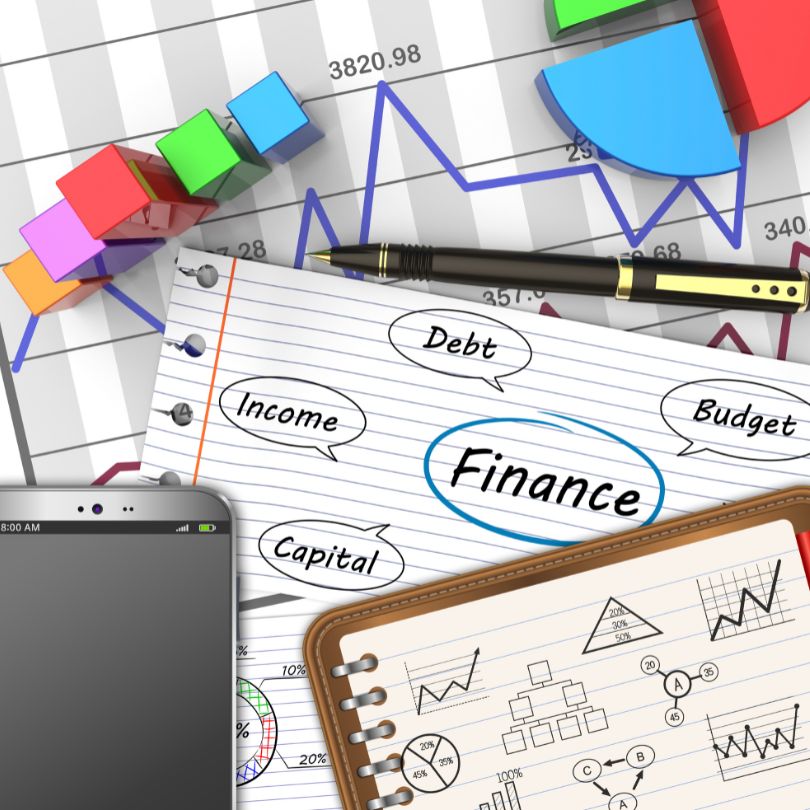 Franchise financing assists franchisees in obtaining the funds they require to be able to cover critical startup expenditures for a new franchise, such as franchise fees, acquiring a property, and purchasing equipment and inventory.
Despite the fact that franchises are based on well-known brands, opening a new franchise frequently comes with a high upfront cost.
Fortunately, due to the established brand's tested franchise business plan, franchise owners may find it simpler to get a business loan or funding than an independent small firm. Here are some of the top franchise loan and financing choices.
What Types of franchises can get funding?
There are numerous sorts of franchises, and they can be divided into groups based on a variety of criteria, such as the level of investment, the franchisor's strategy, the business's operations, it's marketing, and relationship-building strategies, etc.
Jobs, products, business formats, investments, and conversion franchises are the five main categories of franchises.
Job-Franchise: A person who wants to launch and manage a small franchised business by themselves typically chooses a home-based or low-investment franchise.
The services that fall under this category include travel agencies, coffee carts, domestic lawn care services, plumbing, drain cleaning, commercial and residential cleaning, cell phone accessories and repairs, real estate services, shipping services, pool maintenance, corporate event planning, children's services, etc.
Product Franchise: A supplier-dealer relationship is the foundation of a product-driven franchise, in which the franchisee sells the franchisor's goods. Although the franchisor often does not give franchisees a complete operating system for their business, it does license its trademark. Large products like automobiles and auto repair parts, vending machines, computers, bicycles, appliances, etc. are the focus of most product franchises. Examples of product franchises include Exxon, Texaco, GoodYear Tires, Ford, Chrysler, John Deere, and other automakers.
Business Formats Franchise: In addition to using the franchisor's brand, the business format franchisee also receives the whole system to run the company and promote the good or service.
Franchise opportunities exist in more than 70 different industries, with fast food, retail, restaurants, business services, fitness, and other sectors being the most common.
Investments Franchise: It's usually a large-scale project requiring large investments, such as hotels or larger restaurants. Franchisees usually invest money and hire either their own management team or the franchisor to operate the business and generate a return on their investment.
Conversion Franchise: In a conversion franchise, the franchisees embrace brand names, marketing, and advertising strategies, a system of training, and crucial client service standards.
In this model, the franchisor has the potential for very quick development in terms of revenue from royalty fees and unit sales. Real estate agents, florists, business service providers, and home services including plumbing, electrical work, air conditioning, and other similar services are a few examples of businesses that frequently use conversion franchising.
What Sources of Finance are Available to a Franchise?
The more commitment you have to your franchise business, the better your chances of obtaining financing. Any reputable franchisor should provide guidance on how to apply for financing, especially if it's willing to accept franchisees with little to no prior experience running a firm.
Finding franchise capital from a bank will be one of the most crucial first steps if you're thinking about launching a franchise firm. You must demonstrate that you have what it takes to make your franchise successful in order to accomplish this.
Here we'll define some common options for Franchise Financing:
1. Small Business Loans for Franchise (SBA
To qualify for an SBA loan, you must first have your bank loan application declined. If a bank rejects your loan application, that bank or any other bank may send it to the SBA for review. The SBA will examine the franchise you wish to purchase more closely as part of the qualification process as well as the borrower.
In light of this, the SBA7(a) loan program and the CDC/504 program are both excellent choices for franchise firms among the numerous SBA lending programs.
With an SBA 7(a) loan, you can finance practically any need, including working capital, inventory, equipment, and more. The SBA 7(a) loan program does not, however, allow for the financing of recurring franchise or royalty fees.
You must have a strong SBA business plan, good credit score, and (often) at least two years in operation in order to be eligible for SBA 7(a) franchise financing.
Make sure your franchise is included in the SBA Business Directory once more if you want to be eligible for an SBA 504/CDC loan for your franchise funding. The same requirements for a 7(a) loan apply as well: excellent credit, strong business finances, and at least some experience in business.
An SBA 504/CDC loan offers some of the finest rates and terms to finance a real estate or equipment need for your franchise, despite having more stringent requirements and funding delays in contrast to other options on the market.
2. Commercial Bank Loans
A standard business loan is an additional option for financing a franchise. It can take time to apply for a company loan, but since franchisees have a lower failure rate, banks are frequently more likely to issue loans for franchises. A bank loan, however, is not the best choice if you require money for your new franchise's launch as soon as possible.
3. Friends and Family
You can finance your new franchise firm by asking family and friends for loans. While a loan from a friend or relative can usually be used for a variety of commercial needs, the risk to your personal connections is considerably larger than it is with a company loan.
Bonus Tip: Create a contract with payback terms even if the loan is informal to safeguard your private relationships.
4. Franchisor Financing
The first step should be to contact your prospective franchisor directly if you require funding for a franchise purchase. In many franchise business models, corporations offer tailored financing solutions exclusively for franchisees, either by partnering with specific lenders or providing capital directly.
5. Crowd Funding
To support everything from charities to online gaming software, nearly everyone has embraced the evolution of crowdsourcing. It may seem unusual to ask complete strangers for money for your franchise, but it's a viable alternative if other sources of finance don't work out.
6. Rollovers as business startup (ROBS)
An arrangement known as ROBS allows potential business owners to use their retirement money to cover startup costs. Through this process, you end up with a business that has cash on hand to function. 
7. Alternative Lenders
Consider your opportunities from alternative lenders if you need a franchise loan quickly or can't get one through the SBA or a bank. The rates and conditions offered by these lenders may not be the greatest, but they can offer a wide range of products, less complicated applications, and liberal standards.
Let's look at some of the best choices:
OnDeck Capital: For franchisees who require quick access to financing , OnDeck offers short-term loans and short-term business lines of credit (for amounts ranging from $5000 to $ 250000 up to 24 months).
Depending on your qualifications, the interest rate on an OnDeck short-term loan may change.
OnDeck provides adaptable, accessible choices for your ongoing franchise finance needs, even while you can't utilize their funding to buy a franchise.
Apple Pie Capital: With Apple Pie, you may get finance for new units, refinancing, recapitalization, remodels, and acquisitions starting at $100,000. However, you can also get loans for equipment finance starting at $15,000 instead.

The interest rates and periods you receive on your franchise loan will vary because Apple Pie works with a wide range of lenders, but as you might anticipate, they will mostly depend on the kind of product and your credentials.

CAN Capital: You can get a short-term loan from CAN Capital in the range of $2,500 and $250,000, as well as a medium-term credit in the range of $50,000 and $150,000.
Three to 24 months are the typical terms for short-term loans, whereas two to four years are typical for medium-term loans.
CAN Capital levies interest on its short-term loans at a factor rate that ranges from 1.15 to 1.48.
The interest rate for their medium-term loan may range from 12.9% APR to 29.9% APR.
Funding Cycle: Medium-term loans from $25,000 to $500,000 are available through Funding Circle with periods ranging from six months to five years. Loans from Funding Circle have interest rates that start at 4.99% and can go as high as 22.99%.
You must have been in business for at least two years and have a credit score of 620 or higher to be eligible for a medium-term loan from Funding Circle. There is no minimum yearly income criterion imposed by Funding Circle.
Therefore, Funding Circle can be the finest choice for your company if you're looking for one of the most reasonable alternative lenders and a franchise finance loan that can satisfy a variety of purposes.
How to get a franchise loan?
You can take the following actions to obtain a loan for your franchise:
1. Choose the kind of finance that you require.
You should determine the kind of loan you require, the amount of capital you require, and the maximum amount of debt you can take on. You might choose franchisor finance or online loans if you're just starting your franchise.
2. Verify your company's credentials.
Most lenders will assess your company loan application based on your personal credit score, length in operation, and annual revenue. They might also take into account your franchise brand, bank accounts, accessible collateral, and cash flow.
Reviewing your financial documents and credit reports in advance will help you understand where your company stands.
3. Research  and evaluate lenders.
You can refine your lender search after you are aware of your financing requirements and your company's qualifications. Research online lenders like Funding Circle or Credibility Capital if you have good credit and a track record of responsible financial behavior yet require quick borrowing, for instance.
To locate the ideal fit for your company, you should investigate and contrast several lenders.
4. Financial Details.
You'll then need to arrange your personal and business financial records before you fully engage in the business loan application procedure. This data will be used by a lender to assess your financial situation and the likelihood of repaying your franchise loan.
You should plan to present (at least) the following information:
Bank statements, income and balance statements, personal and business tax reports, and a calendar of business debts (if you have current debt)
5. Review your credit report.
Franchisees who run credit reports before lenders do so have a chance to remedy any errors.
6 – Make the deposit.
On average, franchise lenders demand a 20% down payment from investors.
7. Create a business plan.
Although not all lenders will require one, franchise business owners who are asking for financing may find that this criteria is more important. In franchise business plan, you'll outline the franchise you want to partner with, how you'll do business with them, and how you'll utilize your funds to launch or expand your franchise.
8. Provide details about the franchise and the individual Business.
Your franchise lender will need some basic information about you (and any other owners), the firm, and its activities in order to verify the legitimacy of your business operations.
Along these lines, you can be required to provide documents like your resume, personal identification and background information, business licenses and permissions, proof of ownership, and any other pertinent legal or operational paperwork.
9 – Make multiple loan applications.
Applying with multiple different lenders boosts the chances of getting at least one approval while also enabling investors to compare rates and terms and find the best deal.
Advantages and Disadvantages of Buying a Franchise
| Advantages of Franchise | Disadvantages of Franchise |
| --- | --- |
| 1- There is no need of specific industry experience to purchase a franchise. | 1- Your creativity and independency is limited because you must adhere to franchise rules and regulations. |
| 2- Since the target market for a franchise is already well-established and engaged and is already aware of what to expect, making a decision to work with you is quicker. | 2- You do not have influence over how the franchise business is run on a daily basis, which is the contrary of the franchisee being in charge of that aspect of the business. |
| 3- In comparison to the frequency and size of the franchisor's promotional campaigns, the advertising charge that is often paid to the franchisor is quite minimal. | 3- Initial investments can be substantial, and some businesses demand payment in cash. |
| 4- Well-known franchisors will train you in everything from accounting to technology to taking money behind the counter. | 4- Franchisers will almost always set geographic restrictions on your business that limit where you can operate. If you go over this line, there are frequently severe consequences. |
| 5- A well-established business that has a tested marketing strategy is more likely to survive challenging economic times than one that has just started. | 5- If you break specific terms of your franchise agreement, you could face major impacts, including the franchisor's right to fire you and demand payment. |
| 6- Additionally, you might be able to use the franchisor's available bargaining and bulk purchasing power. | 6- All financial information is shared with and available to the franchisor. |
| 7- Franchises make more money than independently owned enterprises do. Most franchises have well-known brands that draw hordes of customers. Higher profits are the result of this popularity. | 7- Any legal disagreements that need to be settled in court or through mediation can be expensive in terms of both time and money, which hurts the franchise's ability to succeed. |
| 8- The franchise network is one of the reasons franchise owners have lesser risk than independent business owners. The majority of franchises are owned by reputable businesses that have tested and validated the franchise's business model across numerous markets. | 8- Any issues that brand faces have an impact on your company's performance. Your business may be damaged if a scandal rock the national office or if another franchisee receives negative press. |
| 9- No one is more motivated than someone who has a financial stake in the business' success. Your franchisee will be an owner, frequently investing his entire life's savings in the company. And the majority of his payment will be made in the form of profits. | 9- You can have more difficulty than you anticipated if the franchise you buy doesn't offer you much in the way of training from an experienced manager. Given this, it's crucial to read the contract carefully before committing and comprehend the scope of the support you'll receive. |
| 10- Faster growth, stronger profitability, and greater organizational leverage all work together to explain why franchisors are frequently valued at a higher multiple than other companies. | 10- Since franchisors want to ensure uniformity across all of their businesses, many of the standards are stringent and not subject to interpretation. |
Tips for Franchise Financing:
Create a business plan.
You'll need to create a franchise business plan once you've selected how to fund your franchise. This important document might aid your lender in comprehending your financial situation and your goals-achieving strategy.
Recognize the franchise fees.
The overall amount does not include the initial franchise charge. It covers the expenditures of initial setup, including leasing space and purchasing equipment and insurance. Working capital is also crucial. Working capital could be necessary to pay for both business and personal expenses while waiting for a customer base to develop and income to start coming in.
Be transparent about your income. Based on actual earnings from other franchisees in the network, the majority of franchisors will offer an estimate of predicted earnings after a specific period. This does not imply that each franchisee will produce the same amount of revenue, though.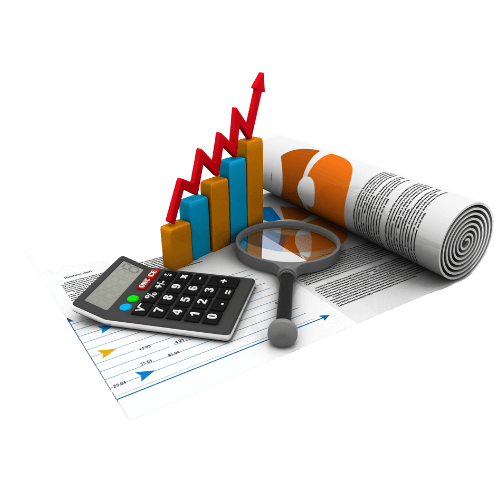 Frequently Asked Questions
How much can I borrow for a franchise?
For the purpose of starting a franchise or small business, investors may borrow up to $5 million from the Small Business Association (SBA). Depending on the borrower's credit history and company plan, other lenders may have various loan amounts available.
Do franchises offer financing?
Yes, some franchises provide internal finance.
Some franchisors provide conventional business loans, some provide scaled-back royalties or licensing fees (particularly if you create several branches), and some will contribute to your down payment.
What expenses can franchise financing cover?
The majority of franchise costs can be covered by finance. With money from franchise financing, you can finance the building or fit-out of your new location, buy the tools and materials you need to run your company, and pay your franchise fees.
Do banks give loans franchises?
Franchisees with a solid franchise business plan and a clean credit history may be qualified for a commercial loan from a bank. Applying to financial institutions that specialize in working with franchises rather than just small businesses can be beneficial in some cases.
Are fast food franchises profitable?
There is fast food all over. We are a nation that enjoys fast food. Anyone looking to open a franchise may be wondering how stable the fast food sector is given the prevalence of McDonald's, Taco Bell, and many other fast food franchises.
How to Own a Franchise with No Money?