The Best Franchises Under 100k To Start in 2023
Franchise businesses can be a dream come true for many aspiring entrepreneurs who want to take control of their financial future.
However, there are many franchises with high start-up costs that may make this dream impossible.
Fortunately, there are a number of franchises that can be started for under $100,000, making the dream of owning a business attainable for a larger group of people.
This blog post will provide you with valuable information on the best franchises under 100k, including start-up costs, training, and support.
The best franchises, however, are the one that best suits your interests, experiences, skills, location, and lifestyle targets.
Top 10 Franchise Opportunities under 100k
Don't miss out on learning about the best franchises under 100k. Take the first step towards achieving your business ownership dream by reading this blog post.
The 360clean franchise provides excellent income potential, affordable costs, and the option to operate the company from home. The company focuses on offering high-quality janitorial services for companies.
Due to low startup costs and persistent demand for the services globally, 360clean offers commercial cleaning franchise opportunities.
Investors who open a 360clean commercial cleaning & janitorial franchise get training and 24/7 support to help them launch and start their business successfully.
The Franchisee can get the benefit of a high return with a minimum investment of up to $ 100K, depending on the business size.
Franchise fee: $50,000 or $75,000.

Initial investment: $83,600-$100,000.

Royalty fee: 14%.

Franchise Category: Commercial Cleaning & Janitorial Services.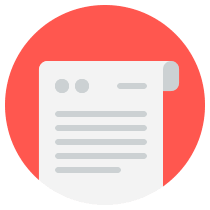 Need a website for your cleaning business?
 

We are here for you. Our web design experts understand the needs of cleaning companies, how their websites should work, and what their audience wants. Get your cleaning business online.
Amada Senior Care is dedicated to improving lives by offering professional senior home care and assisting families in understanding the numerous senior housing options that are available.
College buddies Tafa Jefferson and Chad Fotheringham launched this business in 2007. The business has 82 franchise locations in the US as of 2021-2022.
This is considered one of the best franchises under 100k.
 Franchise fee: $42,000 – $48,000.

Initial investment: $85,010 – $100,000.

Royalty fee: 5%.

Franchise Category: Health Care.
All Dry is currently one of the top companies in the USA offering water damage restoration services. The company currently has close to 100 franchise locations around the nation.
The industry of water mitigation is recession-proof. Mold removal and water damage restoration are always in demand. High standards have been set by All Dry for the provision of repair and cleanup services.
All Dry experts are chosen by homeowners and business owners because the company stands behind its work and promises long-lasting effects.
Franchise fee: $49,500.

Initial investment: $86,949 – $100,000.

Royalty fee: 7%.

Franchise Category: Restoration & Cleanup.
Fastest Labs® is a company that collects samples for drug, alcohol, and DNA tests and takes great pride in its accuracy, reliability, and efficiency. It offers quick testing for both individuals and employers.
Based in San Antonio, Texas, the business was established in 2000. In the US, the company has 31 franchise locations. By continuing to provide "Clean, Fast and Affordable Drug Testing," Fastest Labs has expanded across the country and has a better opportunity of starting franchises under 100k.
Franchise fee: $49,500.

Initial investment: $79,900.

Royalty fee: 7%.

Franchise Category: Laboratory Testing Services.
Superior Fence & Rail is always readily available since fence and rail installation services are still in high demand. One of the best franchises in the USA for fence and rail installation services is Superior Fence & Rail.
By filling a gap in the home services market since its founding in 2002, the brand has become well-known on the market. The business began franchising in 2017 and now has over 45 franchised locations around the nation.
Entrepreneurs have a fantastic opportunity to join a successful company with bright financial prospects with Superior Fence & Rail. The business supports the rapid launch of a franchise and provides training, ongoing support, and proprietary technology to all of its franchisees.
Franchise fee:  $59,500.
Initial investment: $88,000 – $96,500.
Royalty fee: 6%.
Franchise Category: Fence Installation.
6. Brothers That Just Do Gutters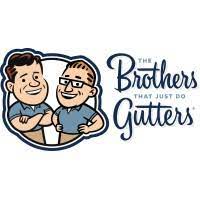 Are you interested in joining a 5-star gutter company and are you skilled in the trades? The constant support you get from the brothers and their systems is the best aspect of owning a Brothers Gutters company.
Brothers Gutters specializes in installing and cleaning gutters. Future franchisees receive top-notch training, hands-on experience in the field, follow-up support, and assistance with marketing from the team.
Due to its excellent customer service, cutting-edge technology, and personalized approach, Brothers Gutters has adopted a franchise business model since 2015. A vast and successful network is now open to ambitious entrepreneurs who have a real interest in the sector.
Franchise fee:  $49,500.
Initial investment: $100.000.
Royalty fee: 6%.
Franchise Category: Home Services, Maintenance
Repair & Restoration.
The Dog Wizard is a mobile dog training company created to provide your prospects with a profitable opportunity while working in a booming industry.
A dog training business helps clients enjoy their time with their dogs by providing lessons, programs, and in-home consultations.
The Dog Wizard Franchise has more than 21 locations operating in the United State.
Franchise fee:  $50,000.
Initial investment: $81,500-$98,250.
Royalty fee: 8%.
Franchise Category: Mobile Dog Training.
8. Pillar to Post Home Inspectors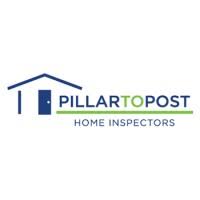 The largest and fastest-growing professional home inspection franchise in North America is Pillar To Post. Over 550 franchises now operate in the US and Canada, and the business has been ranked first in its sector for the last 8 years.
Within their designated zone, the franchisee will have the sole right to utilize the Pillar to Post trade name, logos, proprietary processes, tools, and goods.
Before starting their franchise business, Pillar to Post franchisees are expected to successfully complete a training program. From office practices to strategies for field inspections, this training covers every facet of the industry.
Additionally, franchisees will have access to ongoing support from the franchisor's corporate office.
Franchise fee: $40,000
Initial investment: $44,285 – $54,435
Royalty fee: 7%
Franchise Category: Home Inspection.
Chem-Dry has 3,000 franchises employing the company's patented products in more than 55 countries around the world.
If you're interested in launching a Chem-Dry franchise and need assistance with the first investment, Fortunately, this franchisor offers internal financing options to help you get started.
Chem-Dry offers franchisees an already-built brand, goods, support, and training so that they may easily and rapidly start their own low-investment, a high-return franchise business. 
Franchise fee: $23,500
Initial investment: $56,495 to $100,000.
Royalty fee: $414.32/month.
Franchise Category: Carpet Cleaning.
10.

Property Management Inc.

Property Management Inc. is a reputable property management franchise that provides four main services: managing rental properties for associations, businesses, and homes.
More than 35% of Americans rent their homes as opposed to owning them. The property management sector has a lot of possibilities as the number of renters and rental units rise.
The PMI name, logo, and other trademarked and copyrighted materials, procedures, software solutions, property management software, processes, and systems will be used by franchisees to run a PMI business in a certain geographic area.
Franchise fee: $50,000 – $55,000
Initial investment: $60,000 – $150,000
Royalty fee: 1.0%
Franchise Category: Property and Real Estate Management.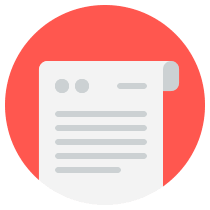 Franchise Business Plan Writer
Franchising usually requires a business plan. Hire our award-winning business plan writers to make your franchise business plan stand out.
Conclusion
In the end, we concluded that pick a company that best suits your financial circumstances, time limits, educational background, and area of competence.
Discover the top franchises under 100k and learn how our expertly crafted franchise business plans can help you launch your dream venture successfully!
looking for a fast track? Here is the list of the top fastest-growing franchises to grow your business faster.