Business plan examples
Here you'll find 9 professional development business plan examples for every conceivable type of business. However, don't just copy the business plan examples. The purpose of writing a business plan examples is to actually research and find out more about the business venture that you have in mind.
EB-5 Regional Centers USA, A Step-By-Step Guide
EB-5 Regional Centers business plan examples. Get our comprehensive blueprint for finding EB-5 success in the U.S.! Entrepreneurs from around the world invest in the U.S. economy and workforce through the EB-5 Regional Center Program, but the standards, regulations, and paperwork required can be hard to navigate, especially for someone new to the American business arena. Our in-depth, easy-to-understand guide takes the bureaucratic information provided by the government and an overwhelming number of websites and documents and distills it into a step-by-step review that anyone can follow.
Author: Wise Business Plans
---
---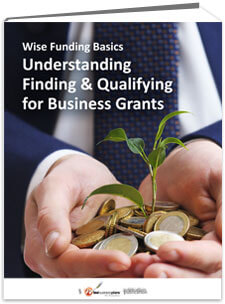 Finding & Qualifying for Business Grants
Finding grants for small businesses? Are grants really a viable funding option for small business owners? Information online can be incredibly confusing, with some sites saying nothing is available at all, and others promising millions of dollars in grant funding. With this concise, easy-to-navigate resource guide, you'll get real, matter-of-fact information on qualifying for federal grants, learn the top three mistakes made on grant applications, get a list of examples of private grant opportunities for small businesses you can apply for, find a list of state agencies offering grants assistance and more.
Author: Wise Business Plans
---
---
---
---
---
---