Do you Really Own your Website? Know What's Yours!
Your Control Over Your Domain and Website
You have bought and registered your domain with a domain registrar like GoDaddy, SiteGround, NameCheap, BlueHost, etc. It is time to understand website ownership, your rights and the extent of control you have over your domain and your business website.
Like any business operation, you are in a business partnership with many parties including your domain registrar and reseller. You share control of your business website and domain with them.
We have discussed in this article:
Your control over the domain and website

Verify domain ownership

Safety guidelines for keeping your domain secure

Steps to take in case you have bought a used domain or an expired domain
Who controls the domain of your business website?
To make things simple, let's get to the basis.
At the very basic, there is a domain registry. Then there are domain registrars or resellers who sell you a domain. You, as a buyer of a domain, are called a 'registrant'.
An example of a domain registry is VeriSign which controls some of the most popular top-level domains (also called TLDs) including .COM, .NET, .EDU, .GOV, and others.
All of these parties cannot take down your domain name without solid legal bases. These legal bases can be prohibited activities or harmful content or you let your domain name expire.
When you buy a domain name, you are not actually owning it; you are only renting it for some time.
To sum it up, your domain name is yours for the time you have paid it for unless you give it away.
Here is how the domain registration process works.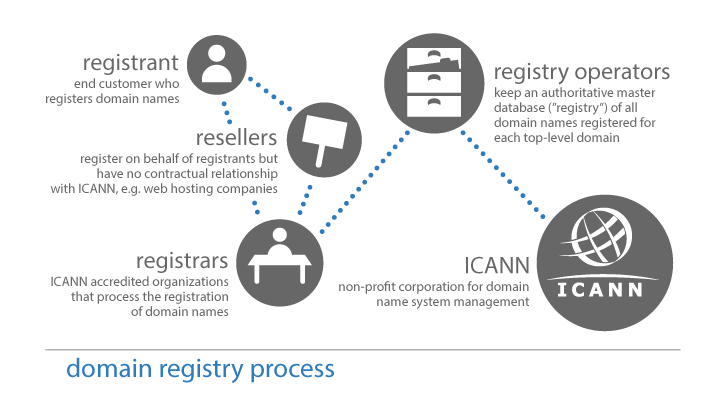 Get a Business Logo that Stands for your Business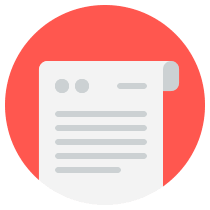 A business logo marks your business and create a connection between you and your customers. Don't compromise on the logo quality. 
Who Owns and Controls your Business Website?
The relation between a domain and a website is similar to a land lot and a building. Your domain is the land you build something on, your website is that building. 
Your website is made up of these parts. 
Web Server: the structure that hosts your website, you don't own the web server of your website 
Web Server Platform: This is the software system that runs your webserver. You don't own the web server platform 
Content Management System (CMS): Software framework that manages and administers your website. Some examples of popular business website CMS include Wix, WordPress, and Shopify. You don't own this either. 
Database Software: The software that manages the database for your website content. You don't own this. 
Website Source Code or Custom Programming: You have a license for it if someone else authored it. You own it if you or your employee authored it. 
HTML/CSS/Javascript: These languages are building blocks of your website, or the part of the website your visitors see. You own this if you or your employee authored it, otherwise you license it. 
Visual Design/Visual Elements: This includes the graphics, images, charts, infographics, maps, etc., that you place on your website. You own these visual media if you took photos or created those graphic designs. 
Text Content: All words on your website make up the text content part of your website. Every word that you or your employee authored, or that you hold rights to, is yours. However, say you borrow a paragraph about marketing from any of the Seth Godin books, you don't 'own' that paragraph and you need to give credit to it. 
Browser: A software that displays your website on a user's screen. You don't own this and you don't need to. 
Domain Name: You rent a domain name from a domain registrar for a specific length of time. They can't revoke your access or remove your domain without solid legal bases. 
What is the Limit of Your Control over Your Business Website?
Business is like life, it is full of uncertainties. 
These are some of the top concerns of business owners. 
Can someone take down my website?

Can someone hack into my website and steal information?

Can someone steal my customers' data?
Your control is mostly limited to the content you or your employee produce, the content you buy rights for, and the data generated as a result of your efforts. 
An example of the first two is the text on your website, and an example of the last one is the lead email or buyer purchase history with your website or e-commerce store. 
The authorities including your ISP, govt agencies, or the domain registrar can take down your website if there is prohibited or harmful content on the website. They can also take it down if there is copyright infringement on your website and the copyright owner files a complaint. 
According to Security Magazine, 43% of all cyberattacks target small and medium businesses. 
This doesn't mean that your small business website will necessarily be attacked, hacked, or taken hostage. Most hosting providers have good security infrastructures and are very hard to hack. 
Some sensitive data about your business, like customers' data, financial information, etc., can be exposed in a data breach. This guide will help you protect your website from cyberattacks. 
Read this IBM report on the cost of a data breach for small and medium for greater depth.
Get Business Website on Credit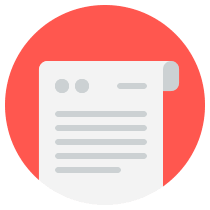 The perfect day to launch your business website was yesterday; next perfect day is today. 

Don't delay business launch. Get your business website on Net 30 terms from Wisebusinessplans. 
Do You Really Need to Fully Control Your Website?
The most important question here is; "how much control do you really need?"
Let's draw an analogy and understand. 
When you rent an office building, you don't control everything about it. You can place furniture, make interior design changes, make some architectural changes, and you can control what happens inside your office premises (as long as it is legal).
You don't need to own the building to run your office. Similarly, you don't have to own everything about your website to represent your business or collect leads online. 
If your startup business is about money or finance (a cash or budget app for example), you may need to consult a cybersecurity specialist. 
Visitor Data And Lead Emails
Most data breaches target to get access to the financial information of a business and visitors' data. If you run an eCommerce store, customer data and their purchase history with you are very important. 
One way of keeping your visitors' data and customer emails secure is to build a backup. 
You can use a CRM like HubSpot which comes with a free package and serves well for keeping customers' data for small businesses. 
How to verify your site ownership and domain ownership?
You can easily verify your domain ownership. We have discussed ways to verify your domain ownership with some of the top domain registrars and Google. 
Google Search Console
You can verify your site ownership in Google Search Console. See if you have already added your website as a property in Google Search Console. If you have added your website there and someone tries to gain control, Google will send you an email with all the details and necessary steps to stop that move. 
You can block any unauthorized access attempt and you can reclaim your website in Google Search Console by reverifying it. 
Here is a guide that will help you verify your website in Google Search Console. 
GoDaddy
You can verify your domain ownership with GoDaddy easily. If you have purchased your domain from GoDaddy, here is how you can verify your domain with GoDaddy. 
Sign in to

GoDaddy Domain Control Center

Select the domain name you want to verify

Go to the

Additional Settings

, then select

Manage DNS

.

Under

DNS Records

, select

Add

.

Select

TXT

as the Type.

Enter the details from your Email & Office Dashboard.

Select

Add Record

.
BlueHost
Follow this step-by-step guide to verify your domain with BlueHost. 
Use BlueHost's SiteLock service to verify the domain ownership. Follow these steps to verify your domain ownership. 
Log into

sitelock.com

Click "

Verify Domain

" on the dashboard that shows Domain, Phone, and Address information.

Download the HTML file to your computer by using the '

Click Here

' link in the verification steps box 

Once the HTML file is downloaded, log in to

BlueHost Control Panel

(don't close the SiteLock dashboard)

In the next popup, "

File Manager Directory Selector

", select "

Webroot

" and go to the '

public_html

' directory. 

In the

public_html

director, go to

File Manager

and hit

Upload

 

Click '

OKAY

' once the file is selected 

Go back to

SiteLock dashboard > Verify Domains >click the last link of 'Click Here

'.
SiteLock will crawl and confirm verification success. You can use this guide for more details. 
Or, you can simply call BlueHost and verify your domain.
SiteGround
Verifying your domain ownership with SiteGround is very easy. Here is the process. 
Sign in to your SiteGround account. 

Go to this path.

Client Area > Services > Domains > Manage

(next to the preferred domain).

Check the name, phone, email, and address details for the domain in question

Done, you know you own the domain name 
ICANN
Verify your domain ownership in two simple steps:
Go to the lookup tool.

Put in the domain name you want to verify 

Match the name, phone, address, and email of the registrant and see if these are yours

If you have enabled privacy, use the email placed by your domain registrar to send an email there. If the same email lands in your email inbox connected to your hosting account, you know everything is fine. 
WhoIs
WhoIs works the same as ICANN. These steps will help you determine if you own the domain. 
Go to Home Page.

Put in the domain in question

Match the information of the domain registrant with yours 

If privacy is protected, use the email you see there and send a domain acquisition email. 

If the same email lands in your inbox, the domain is still yours 
Business Website Ownership Safety Guidelines 
These are some of the safety guidelines that will help you smoothly manage your business website and grow your business online, 
Keep your website

ADA compliant

 

Keep your website

Accessibility Compliant

 

Set and Enforce Policies for Data Privacy & Data collection

Don't use Copyright material unless you have the right license to do so

Make your eCommerce website

PCI Compliant 
What if You Have Bought a Used Domain?
This step-by-step approach will help you buy a used domain or website for your business. 
Check how the domain is being used currently 

Use WaybackMachine and check how this domain was used in the past 

Find the owner of the domain name 

Negotiate a Fair Price for a used domain

Use a broker or a frontman to improve negotiation, don't let the seller know how important it is for you 

Get the domain transferred to you with the help of your hosting provider 

Change all login and passwords 

Verify WhoIs information and ICANN again to see if it shows your name 
Get Business Website on Credit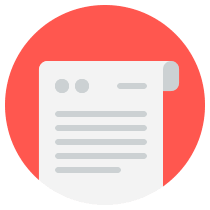 The perfect day to launch your business website was yesterday; next perfect day is today.

Don't delay business launch. Get your business website on Net 30 terms from Wisebusinessplans.