Top 20 Packing Ideas for Small Business
By
Bilal
Last Updated on -
Are you considering starting your own business? Small businesses are a great way to utilize your creative talents and hobbies to earn income on the side or even as a full-time job. Choosing the right packaging idea for your small business makes all the difference, but there are many options available.
The owners of small businesses are creative and use their talents to create a niche for themselves in the marketplace. What new packaging trends are there?
20 Small Business Packing Ideas
1. Branded Stickers or Cards
A sticker or card with your logo or name on it is a simple and effective way to enhance your packaging. This is much less expensive than custom boxes, yet still has a great impact.
2. Branded Boxes and Bags
Branding your packaging with your logo and name makes it stand out on the way to its destination. If your customer receives a package with the name of your business on it, they immediately recognize what it is and are delighted!
3. Packing Tape
If you don't have self-seal bags, you will need packing tape. No matter how prepared you are, things can always come up, so keep some packing tape on hand!
4. Packing Filler
In most cases, you won't need this if your items include clothing, bowties, or blankets; they don't need any cushioning on their journey to the customer.
5. Packing Vessel
It sounds fancy, but we mean the box, bag, or envelope you use to ship your items. It sounds fancy, but we mean the box, bag, or envelope you use to ship your items. It depends on what you sell, but you should have a consistent packing unit.
6. Personalize Plain Packaging With a Sticker 
Entrepreneurs and creators can now earn a living through crafts thanks to the growing eCommerce market. The majority of the time, you will be operating with a small budget that you will need to stick to.
7. Matching Product Design
Labels designed to match a product's design can make a packaging idea unique. For a more minimal look, this small t-shirt business prints its designs in black and white.
8. Custom Fabric
Wrapping your products in fabrics is a better alternative to paper. Your products will look unique and delicate when they are wrapped in a beautiful fabric.
9. DIY a Branded Canvas Bag
Is there anyone who does not love a canvas or tote bag? It seems you can never have too many! You have an added tool that allows you to put your brand logo in the consumer's hands whether they repurpose them, purchased products can be kept in these bags, or they can be used as shopping bags!
It's easy to personalize canvas bags with just a small image, print, or stamp as an alternative clothing packaging idea.
10. Craft Paper and Twine
Craft paper is a sturdy, affordable, and affordable option for shipping items that aren't particularly fragile. You can create a rustic look by wrapping your product in craft paper and tying it with twine.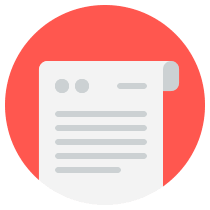 Looking to start a business?
11. Vintage Ephemera
Give your packaging a vintage look if your business sells vintage style products. Their packaging consists of vintage fabric scraps and ribbons. You may also include a vintage photo, print, or ephemera!
12. Opt for Minimalist Packaging
You don't need much to make your package stand out sometimes. In particular, minimalist packaging is an excellent option if you sell hampers and care packages or want to think of gift box filler ideas. A wooden hamper, box, or case can be the package itself in these cases. The package for your creation shouldn't be overwhelming in any case.
13. Surprise Add-Ons
You can include anything you can think of that doesn't cost you much for your business. As an example, you could include a candy cane with each order around Christmas.
To add some whimsy to your packaging, tie on some dried flowers in the spring. There are many small businesses that give out free stickers or cards to gain more exposure
14. Confetti
Confetti can look amazing when added to your product's packaging! Adding some confetti on top of tissue paper could create an impressive effect, for instance.
Stationery Pal does it often, and it looks great every time. Stationery Pal's packaging always impresses YouTubers who film unboxing videos of its parcels.
15. Use Fabric
You might have noticed that big brands have started wrapping their products in the fabric in the past few years. This innovation may appear to be a way to reduce packaging waste and plastic consumption – and it certainly is.
16. Theme Packaging
Your packaging might need to be refreshed every once in a while – or you might have a subscription-based small business and want to incorporate new packaging every month.
17. Made to Order Packaging
What makes your product a good gift? A few small businesses offer personalized wrapping where the buyer can write a special message to their loved one.
18. Recycled Paper 
Love vintage stationery? You can use this fun and cute packaging idea for your small business. Wrap your products in vintage paper or make vintage scraps out of old books and use a belly band to keep them together. As well as being a great way to recycle, it also adds a vintage vibe to your product.
19. Hand Painted Package Wrap
Do you like the idea of custom wrapping for your small business, but it's not yet in your budget? Making it yourself is a great solution!
20. Pocket Packaging 
This packaging will put your folding skills to the test. You can package your products by folding the wrapping itself into pockets if you like paper folding. In addition to holding business cards or thank you notes, the pockets add an interesting design.
Bottom Line
Whether you're a small business or not, these packaging ideas will give you some great inspiration for your next product launch. Keep in mind, though, that not all of these ideas will work for every type of product – use your best judgement to decide what will work for the items you're selling.
looking for more business idea ?
These (380 business ideas) might inspire you to start your own company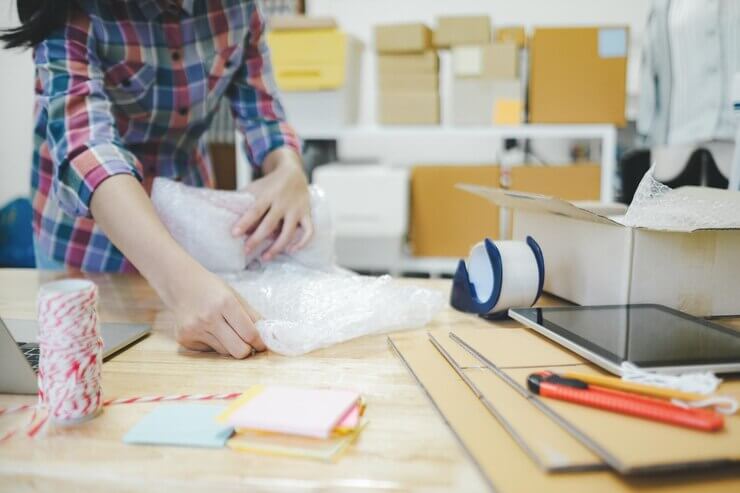 Tags:
Business Ideas
,
Small Business Tips