Recent estimates show that small-scale, entrepreneurial mining operations produce around 20 percent of the world's gold, 20 percent of the total diamond weight, and about 80 percent of usable sapphires. Wise Business Plans, a global leader in the business planning community, is now assisting small mine owners and operators in the quest for steady, sustainable growth through the use of effective Small Scale Gold Mining Business Plan and goals mapping options.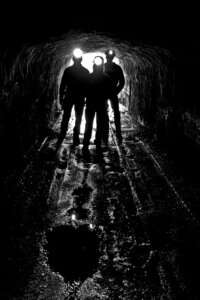 "A small mining operation can make a healthy profit when managed carefully by following specific planning practices that lead to earnings protection and secure long-term business life," said Joseph Ferriolo, Director of Wise Business Plans. "At Wise, we look at each client as an individual, one whose interests, ideas, and goals are unique to that business and we work one-on-one with every client."
Small Scale Gold Mining Business Plan
Wise Business Plans custom-crafted gold mining business plan is tailor-made to showcase startup or expansion concepts as companies seek to acquire funding from investors, look to raise capital through venture capitalists, or work with private investors. All plans include market research and custom financials that are developed for each individual company. Design experts give every gold mining business plan a unique, professional look and each client is entitled to a free revision to ensure the plan is done right.
"Business planning is what we specialize in at Wise. We feel privileged to assist men and women in the business world, such as mining entrepreneurs, who are working hard to not only make a better life for themselves but are also creating employment opportunities for others in their communities," said Ferriolo.
Wise Business Plans, staffed with professional MBA writers, researchers, and financial experts, is a trusted partner for businesses across a broad spectrum of products and services. Our mission is to empower our clients to make the best possible business decisions, boost company performance and facilitate their funding success by laying the groundwork for strong businesses that excite, inspire and retain talented and exceptional employees.