American palates continue to evolve with an ever-expanding purveyor array of
spices and herbs
to choose from, leading to an upturn in the seasonings market that looks to continue for the foreseeable future. Wise Business Plans, a leader in the business planning industry, is now supporting seasoning purveyor company owners, distributors, and entrepreneurs with high-quality plans and services that can ensure a more stable and financially secure business life.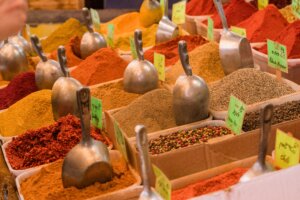 "None of us wants to prepare or serve bland food, even people on restricted diets can improve the taste and enjoyment of their meal with the addition of herbs and spices," said Joseph Ferriolo, Wise Business Plans Director. "Without the correct business plan, your company can become like a bland diet, lacking the needed tools to obtain funding for progress and expansion."
Wise business plans are custom-tailored to each company's unique business requirements, by professional business writers who consult with the client and provide valuable expertise on how best to present ideas and meet the needs of the client. The Wise team considers each company's mission and strives to provide the correct business planning products and services, taking into account the client's concerns and working closely with each one.
"Seasoning our lives with as much flavor as possible adds another level of enjoyment. Guiding your business to garner increased market share and earnings means a higher level of business satisfaction, and that is Wise Business Plans mission," said Ferriolo.
Wise Business Plans, staffed with professional MBA writers, researchers, and financial experts, is a trusted partner for businesses across a broad spectrum of products and services. Our mission is to empower our clients to make the best possible business decisions, boost company performance and facilitate their funding success by laying the groundwork for strong businesses that excite, inspire and retain talented and exceptional employees.