Is it Worth it to Hire a Logo Designer from Fiverr?
A Fiverr logo designer may not be the best for your startup business logo, here is why!
A business logo sums up a brand in the form of a shape, icon, or font style. 
Unlike common thinking about a logo, that logo gives the brand meaning, it is actually the other way around. 
Your audience builds a relationship with your brand over time. They form a connection with your brand that is deeper than its visual form. It is your brand and not your logo that people love, want to associate with it, and show it off. 
A logo is important as it is the core visual mark of your brand. Don't entrust important things to (mostly) amateurs by using Fiverr logo design services.
Importance of Logo Design for your Business 
A good logo is important for your business, here is why. 
Identifies your Business 
Your business logo is the basic identification of your business. It is used almost everywhere including your stationary, office building, visiting cards, computer screensaver, product packing, advertisement, you name it. 
Creates Visual Connection with Customers 
It takes time to build a connection with the audience but once it is established, customers will think about your brand whenever they see the same font, color combination, or logo. Customers thinking about you, again and again, is valuable for growing sales. 
Represent your Business Values 
Logo designing has become sophisticated. We now understand the psychology behind the colors and fonts. A good logo artist uses the colors and fonts for your brand's logo based on your target audience. 
A logo creates a visual connection between your target audience and your brand values.
For example, if you serve businesses, your logo can't use handwriting font. Why? The handwriting font gives an easy-going, and friendly feeling to a logo but a B2B audience needs to trust you to do business with you. The same goes for color combinations and other logo elements.  
Give your Business a Face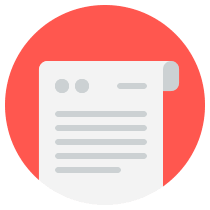 Get a professionally-designed logo for your startup and small business with Wisebusinessplans.
Brand vs Identity vs Logo 
Let's briefly discuss the basics and the place of the logo in your brand universe. 
Brand
A brand is the perception of a business among its customers and everyone else who interacts with the business. 
Seth Godin articulated what is a brand almost perfectly. 
"A brand is the set of expectations, memories, stories and relationships that, taken together, account for a consumer's decision to choose one product or service over another. If the consumer (whether it's a business, a buyer, a voter or a donor) doesn't pay a premium, make a selection or spread the word, then no brand value exists for that consumer."
Identity 
Identity is the collection of visual devices used by your brand. These devices may include color combinations, fonts, typography, iconography, and the scheme with which these are used. 
You see brand identity when you look at the company's stationery, office walls, literature, advertisements, etc. 
Logo 
A logo is the core visual representation of your brand. 
A logo helps your customers, employees, and business partners identify your business by just looking at the logo icon or fonts. 
According to Smashing Magazine, 5 qualities make a good logo. 
Simple  

Memorable

Timeless 

Versatile 

Appropriate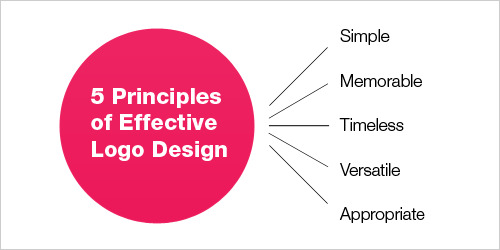 How to choose a logo designer for your business?
Choosing the right logo designer is hard. We have tried to make it easy for you. Check our suggestions for working with logo designers. 
Be clear on what you want

. Collect the logos you are inspired by. Explain how you define a great logo for your business. Note what colors or color schemes you want and the logo style you want (classic, retro, modern, etc.). Leave the typography to the logo designer. 

Check portfolio

. A varied portfolio is a good portfolio. Prefer a logo designer who has worked in different niches and made logos that are very different from each other. This shows the versatility and breadth of their design canvas. 

Check testimonials

. See the comments of their clients about their work and professionalism. Read reviews and testimonials on their website, social media profile, and anywhere you can find them. 

Know their design process

. Ask them to explain their design process. See how systematic and thorough they are. If you see that their design process is short or they are not explaining it to you fairly, look for other options. 

Do a price-value comparison

. See if the expected output justifies the cost. Use their experience and market reputation to assess how much value they deliver. Interview them again if necessary. 

Check their customer service

. Go beyond the niceties. Ask a few (seemingly) silly questions on purpose and see how they respond. 

For the record, no question is a silly question. 

Set clear timelines

. Logo design is a creative process. Set a clear timeline with the logo designer. Work on milestones like getting a mockup in the first milestone, etc. Also, make payment with the milestone to avoid getting burned. 

Get a logo in all necessary file formats

. Ask for EPS, PDF, AI, and JPG files for your logo project delivery.
Hiring a Fiverr Logo Designer vs a Professional Logo Design Agency 
Let's compare a Fiverr logo designer and hiring a professional logo design agency for logo designing side by side. 
Hiring a Fiverr Logo Designer
A Fiverr logo designer is suitable for small businesses that place little to no value on the logo. Such businesses serve the local community where everyone knows them and random strangers walking into the store are not a common sight. 
For the most part, Fiverr logo designers are amateurs who do 'logo designing' until they get a day job. Or, they supplement their income by designing logos on Fiverr. 
If we make a stereotype, a typical logo designer Fiverr freelancer will use free logo design templates and a free logo design library for the job. They'll just spin it around and deliver you an 'original' logo for a few bucks. 
There are some good logo designers on Fiverr, no doubt about that, but the chances of finding those 'a few good logo designers' are slim for most buyers. 
Hiring a Professional Logo Design Agency 
A professional logo design agency works with an in-house design team. They have a good logo design process and mostly, they come up with logo design ideas through brainstorming. 
When people from different backgrounds and with different skills come together, great ideas emerge. 
A logo design agency is preferable for ease of communication, the versatility of skills, reliability, and possible long-term business relationship opportunity. 
Why NOT Hire a Logo Designer on Fiverr 
The reasons for not hiring a Fiverr logo designer outnumber the reasoning for hiring. Here are the top reasons why NOT to hire a logo designer on Fiverr. 
Service Drop Shipping Problem 
Some logo designers make a contract with you and then pass the work on to someone else; this is called service drop shipping. You may have interviewed and vetted a freelancer but the person working on your project may be totally different.
These service drop shippers hire cheap logo designers and keep the margin between what you have paid them for the logo design and the actual designer's wage. They add absolutely no value to the process. 
Logo Design Templates & Free Logo Making 
Many logo designers use logo templates. They will download free logo design templates or use free logo maker tools like Canva or TailorBrands and deliver you a logo. 
If all you had to do for creating a logo for your business was use templates or logo design tools, why shouldn't you do it yourself?
Bad Customer Support on Fiverr 
Your log design project may not go as planned. There can be disputes in you working with the seller/logo designer but Fiverr support has earned a bad name for not helping their buyers and sellers. 
Pick any review website and you'll see plenty of reviews discussing how bad the Fiverr support is. 
Design Copyright Issues 
Fiverr has a stated policy that it does not check the delivered work for plagiarism or copyright. 
For a snack shop around the corner, a plagiarised logo may not be a problem. For a startup trying to make its mark, a copyright claim on its logo will ruin its credibility or kill the business altogether. 
Wisebusinessplans Logo Design Service 
Wisebusinessplans offers logo designing services with an expert team of designers. 
Wise have experience in various niches as our team has been designing logos and brand identities for over a decade. We offer brand identity designing services from your logo to stationary, and marketing materials.
Here is what you'll get in our starter logo design package. 
Finalized Logo

Copyrights

Online  JPEG & .PNG Files

Print Ready PDF File

Vector EPS File

Editable Vector AI File (Adobe Illustrator file)

Branding Style Guide
Contact us today with your logo design project details for a quote on time and logo design cost. 
Get your Logo Design and Brand Identity on Net 30 Terms 
Get a business credit line from Wisebusinessplans and start your business operation with the help of our Net 30, Net 60, and Net 90 credit terms. 
With our Net 30 credit term offer, you can get your logo designed today and make payment after 30 days. Same with Net 60 and Net 90. 
Start your Business without Delay!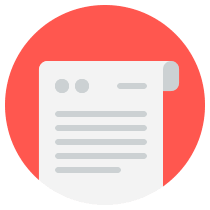 Bills can wait but the market won't! Manage cash flow and get essential business services on a credit from Wisebusinessplans.
How to get Quality Logo Design Work on Fiverr?
Still interested in giving Fiverr a shot? Here is how we suggest you approach Fiverr logo designers. 
Use Fiverr Filters to Find Top Talent 
Start your Fiverr logo design journey with Fiverr filters. When you search 'logo designer' in the Fiverr search bar, you'll see search filters including category, logo options, seller details, budget, and delivery time.
You can also filter for Pro services (freelancers vetted by Fiverr), local sellers, and currently online sellers. 
Check Designer Portfolio 
Anytime you hire a logo designer, it is imperative to check their design portfolio. 
Check freelancers' profile pages to see if they have linked to their portfolio websites or Behance. Check 'Delivery Images' right above the seller reviews to see the work the seller has delivered in the past. If you still have questions, contact the seller and specifically ask for what you are looking for. 
Know their Design Process 
You can filter out the fakers or template users here. 
Ask freelancers to show their design process. See if it fits the good design process explanation. 
If you suspect that the freelancer is just copy-pasting the design process, ask them how they used the same design process on any of their Fiverr logo design jobs. If your gut feeling raises a red flag, look for other designers.
Check the Logo Delivery as soon as Possible
You have 10 days to ask for a revision if the logo is not what you were promised. So check the delivery logo design work as soon as it is delivered. 
Top Fiverr Logo Design Talent 
You have read this far. It seems like you are determined to give Fiverr logo designers a shot. We'll help you with that too. 
We have searched and selected five of the top Fiverr logo designers. The top two of these Fiverr logo designers are POR sellers, vetted by Fiverr, US-based, speak English, and have a good amount of happy reviews on the logo design gigs.
The remaining three are Level 2 sellers on Fiverr with good feedback scores. 
We couldn't find mere 5 logo designers in the Fiverr PRO collection. 
We have reviewed each seller and their relevant gig in detail. You'll find the crux of all of their reviews in a few lines. 
Andrew (mandrrew)
Andrew has a fan club on Fiverr. He has many repeat buyers with multiple projects with each buyer. 
Andrew has built a reputation for being easy to work with, and a quick learner, able to understand buyers' vision of their business and the 'why' of their business, and plenty of design ideas to turn the vision into reality. 
We couldn't find any bad reviews for Andrew. Some reviews mention that Andrew was pricy but the final output justified the price. 
Andrew has 119 reviews on Fiverr, we estimate that he has completed over 300-400 projects under this gig. 
Pros 
5-star rating all along 

All 119 reviews are praises for Andrew's skills and communication
Cons
Expensive designer, charges $1250 for the logo package with 2 revisions quota 
Gig Packages 
Andrew offers only one gig package for the logo design service. 
Premium Logo Package with Logo, Color Palette, and Typography with full exports for print and web, $1250, 7-day delivery 
Check this freelancer's profile here.
David Goodson (goodsondesigns)
David has a veteran background and a degree in fine arts. His style is 'modern Western' and his portfolio work shows it. 
David has received 73 reviews on his gig so far. He has 72 5-star reviews and one 2-star review. . The only  We estimate that he has completed over 200 projects so far. 
Customers have praised David's timeliness, quality of work, and abundance of creative ideas for the logo design, and his design strength in designing Western, modern, and retro logos. 
One bad review of David's work complains about a lack of communication and late delivery. Since anyone can place an order on Fiverr without asking the seller if the seller is available, seems like the order with a negative review was placed in high order-volume days. We'll give him the benefit of the doubt. 
Pros 
Veteran background, already well-disciplined 

Strength in Western, retro, and modern logo designs 

Stellar feedback from buyers 
Cons 
May not be a great fit for abstract logo designs 

The stated delivery time is 3 weeks but the seller almost always delivered before the time 
Gig Details 
David offers these gig packages: 
Logo mark, 1 professional design concept, with a revision, $900 in 29 days 

Primary & Secondary Mark, 2 unique ideas with 2 logos included, a primary and secondary mark, $1,200 in 21 days 

Brand Identity System, A suite of designs that include a professional brand guide, with color and type options, $2,500, 24 days 
Check this freelancer's profile here
Romonawsr
Romonawsr has received 618 order reviews with a stellar feedback score of 4.9/5 stars. We estimate that she has completed 1800-2000 projects so far in this gig. 
The seller has two 1-star reviews. One reviewer has attached the delivered logo which seems very generic. The other reviewer didn't say why she was unsatisfied. 
We suspect the seller uses logo templates most of the time. One reason for believing so is that no professional logo design is done in 2 days. 
It is really hard to come up with a genuine logo design idea that connects the brand and the customers in two days. You simply can't understand the market in such a short time. 
Pros 
Low prices 

Quick turn-around 

Good feedback score 
Cons 
Low-quality work 

Looks like template-based work
Gig Details 
Romonawsr offers these gig packages. 
BASIC – Two unique High-quality design concepts with HQ jpg and transparent png, for $30 in 2 days 

STANDARD – Basic package + Additional concept with all editable and printable source files, for $70 in 2 days

PREMIUM – Standard package + Additional concepts Stationery designs with a social media kit, VIP support, for $120 in 2 days 
Check this freelancer's profile here. 
Mike (actualreviewnet)
Mike is a veteran Fiverr logo designer with order reviews dating back to 2011. Mike has received 2,119 buyer reviews so far. We estimate that he has completed 6000-7000 logo design projects under this gig. 
Most of the reviews for Mike are positive with 5-star ratings. Like any old-timer, he has some 2,3, and 4-star reviews too. 
Customers have praised the communication, willingness to adjust revisions, and quality of work in the positive reviews but the seller was not consistent in delivering quality work on time. 
The negative feedback complains about the design process taking too long, a lack of communication,  the seller asking for money for every little change to the logo, and the work quality being basic only. 
We recommend using this seller for small projects but not for the whole website design. 
Pros 
A lot of positive feedback 

Offers gig packages for all brand identity needs 
Cons 
Not consistent in quality work
Gig Details 
Mike offers three gig packages. 
Basic –  6 Logo concepts, 1 Business Card 6 logo options, 1 HD source file, 1 free biz card design, $95 in 5 days 

Standard – Logo+Social Media+Stationery Everything from basic + 3 Social Media Platforms+Stationery w/ Letterhead and Biz card, for $225 in 5 days 

Premium – Logo+Social Media +Stationery+Web -Everything from Standard pkg -Plus 5 pages custom web design with HTML & Setup, for $695 in 5 days 
Check this freelancer's profile here. 
Arlie (studioawest)
Arlie has the highest number of buyer reviews among all the Fiverr logo designers we have selected. 
She has received 11,000+ buyer feedback with a 4.9/5 star rating. We estimate that she has completed over 30,000 projects in this gig. 
Though most of the buyer reviews are praises, as usual, many buyers have pointed out that the seller may not be from the USA. Many times the seller responds in other languages like German which suggests that the seller is using a translator. 
Some freelancers buy US personal details like temporary addresses and phones and create fake identities to appear as US citizens. They may also get into a profit-split partnership with a US citizen where the overseas freelancers will work and the partnering US citizen will keep half the profit. We suspect a similar case with this seller. 
Pros 
The highest number of buyer feedback 

Mostly delivers quality work 
Cons 
The seller may not be from the USA 
Gig Details 
Arlie offers these gig packages for logo design.
Basic – Initial Package Free Color Codes 2, for $30 in 5 days 

Standard – Free 3D Mockup, for $60 in 5 days 

Premium – Logo+Identity Free Brand Guide, for  $120 in 5 days 
Check this freelancer's profile here.