Hiring a Fiverr Web Designer Good or Bad
By
Bilal
Last Updated on -
A good web design on a functional website is the basis of your business's effective online presence.

When someone with the right set of skills and experience builds a website for your business, your website does a good job of representing your business online and converting website visitors to leads.
As tempting as it may be to get your business website done by a $5 freelancer from Fiverr, it is a bad idea.
We'll walk you through how web designers work in general, how they work on Fiverr, and how you can hire a quality web designer for your business website.
How does the web design process work?
We can sum up a typical web design process in 6 steps
Identify the end goals

of a web design project. The web designer works closely with the customer in this step to understand their goals and needs.

Determine the scope of work

. A detailed list of the tasks is prepared to make sure a web designer does everything necessary to create a stunning business website for you.

Create a sitemap and wireframe

. The web designer will create a sitemap, which shows what and where the content like pages, blogs, etc, will be placed, and a wireframe which shows the visual placement of each element in the website design.

Create content for the new website

. Your writer or the writer at the web design agency you hired will create content for different pages. The content should be SEO-optimized.

Add visual assets for your business

. Your web designer will create visual elements for your business website including style tiles, mood boards, etc.

Test the business website.

The web designer does website testing including checking all the pages of the website. It is done by both manually testing the website's working and by using crawlers.

Launch the website on the live server

. The web designer launches the website on a live server before handing over the documentation for the project.
How does Fiverr work?
Fiverr works on the buyer-seller model. The service provider is called a seller and the service buyer is called a buyer.
Sellers offer different services with a starting price of $5 per gig. The gig price changes for different packages. Many sellers charge a considerably high price for service on Fiverr.
Fiverr support for both buyers and sellers is inefficient, to say the least. You will find hundreds of negative reviews about how ineffective Fiverr support is.
Hire a Professional Web Designer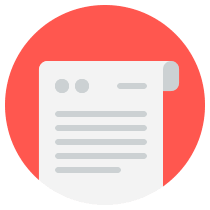 With a full range of services from web design to development, maintenance, and growth of your business website, we are here for good.
Advantages and Disadvantages of Hiring a Web Designer from Fiverr 
Let's see why or why not you should hire a web designer on Fiverr. 
Advantages 
Low Price 
Fiverr sellers charge low prices for their services. Fiverr first started a $5 gig marketplace for odd jobs. It evolved into a marketplace for professional services over 2 decades. 
You can find a Fiverr web design freelancer for a fraction of the price of any professional web designer or web design agency. In fact, you'll see many web designers offering web design for only $10 or $50.
Quick Delivery 
Many Fiverr sellers offer quick delivery. Particularly cheap sellers deliver your project in 2-3 days. This is because they mostly use templates for web design. 
We estimated the average web design project delivery time on Fiverr at 7-10 days. 
Range of Services 
Fiverr is diverse, no doubt about that. You can hire someone to pray for you on Fiverr and you can also hire a Fiverr web designer to design your business website. 
There is a great range of gigs for different web design tasks. You can get the whole project done or only a wireframe or prototype. 
Disadvantages
No Quality Check or Originality Check
Fiverr has an official policy of not checking the work being delivered. You may be getting plagiarized designs which can cause trouble regarding copyright issues. 
Poor Customer Care 
Both sellers and buyers on Fiverr are unhappy with Fiverr customer support. 
Sellers complain that Fiverr customer support always sides with the buyer, even when they prove unethical work practices. 
Buyers complain about the lack of transparency. For example, you can't leave or change your feedback about a transaction if 10 days have passed since work delivery. You may even not contact the seller after 10 days as they can block you (yes, a seller can block you on Fiverr). 
Service Drop Shipping Problem on Fiverr
Service drop shipping is when a freelancer says they will do the work but someone else ends up working on your project without your approval. 
These service dropshippers take orders from you at higher rates. Then, they'll find a cheaper freelancer to do the actual work. The service drop shippers do arbitrage and keep the margin between the price they charged you and what they paid to the actual worker. 
The actual worker is not compensated fairly in almost all cases. 
Why Hire Wisebusinessplans for your Business Website 
You may be wondering why you should choose a professional web design agency like Wisebusinessplans instead of hiring a $50 website web designer on Fiverr; here are a few good reasons for that. 
Professional Web Design Agency
Wise is in the business of designing, developing, and maintaining business websites for clients for over a decade. We have created over 2000 business websites and served even more clients with our logo designing services.
We have seven offices around the nation. You can visit us anytime to meet our team and discuss your web design project. 
In-house Web Design Team 
We have an in-house web designers team working together for years. As you know a team with good collaboration is necessary to produce high-quality results. 
Our team includes professional web designers as well as:
logo and identity designers 

animation and explainer video creators 

content writers 
Competitive Pricing
Wise offers services at very competitive rates. Our range of services is comprehensive. We offer a one-stop solution for building, growing, and maintaining your business website. 
Our plans start at $999. The good news is, you don't even have to have the money to start your business website project. 
Check our Net 30, Net 60, and Net 90 credit term offers and pay for your website design project after 30, 60, or 90 days.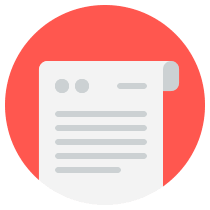 Time is the real asset, don't waste it waiting for business funding!

Get your business website done on credit and launch your business day.
How to Choose a Web Designer?
It is always good to have a framework for working with a professional. You can communicate clearly, create a productive working relationship, and complete your project efficiently.
Prepare your Project Details 
Your web design project details will include your design inspiration, budget, timeline, the scope of work (the goal of running a web design project), and if you'll need website maintenance service or SEO services too. 
Some clients approach web design companies with a document that includes all necessary details about the project. This practice makes it easier for both the client and the web design agency to stay on the path and complete the project with the least friction. 
Good Communication 
Everyone is nice at the coffee table but good communication goes beyond the coffee table. 
See how a web design agency responds to your questions after the first brief. Working with a company that offers you a contact point and responds to all of your questions, even silly ones, is better. 
Easy communication is also necessary if you'll be using the same company for website maintenance or SEO. You'll need to ask a ton of questions and if you are not comfortable speaking with them, your project will suffer. 
Versatile Service Range 
Web design projects are followed by optimizing websites for search or doing SEO. 
If your selected web design firm only offers web design and development, you'll need to find other service providers for ongoing maintenance and SEO. 
It is preferable to work with a web agency that offers a complete package as Wise does. It saves you time and improves efficiency. 
Relevant Portfolio 
A portfolio is one of the most important things you should see before engaging with a web design agency. 
The portfolios should be verifiable. You can sometimes see the website footer to check if they link back to the same web design agency. 
Ask for portfolio and customer testimonials for all the services you are going to buy.
Company You Can Work with Long Term
One drawback of working with a freelancer from Fiverr or any other platform is that you may not be able to work with them in the long run. 
Or, they may complete your web design project perfectly but you may not count on them for website management or SEO. 
When working with small firms that are made up of freelancers mostly, their joint adventure is mostly short-lived. 
A business website is a long-term project. You need services now but you also need services 6 months from now and probably, 3 years from now. 
Switching the service provider often hurts your website and you may lose valuable business. Moreover, figuring out a new company every now and then cause time and resource waste. 
Top Fiverr Web Design Talent 
Some web design professionals have given Fiverr a shot for finding work, we'll help you find those few professionals so you can get your web design project done the way you want, even on Fiverr. 
We could find only one PRO web design freelancer on Fiverr; the other 'Pro' seller was a Fiverr employee. 
Seems like pros are not interested in Fiverr. 
Why does PRO seller matter on Fiverr? Pro sellers are chosen freelancers vetted by Fiverr for their command of the skills they are offering. Fiverr makes sure they are top quality before awarding a PRO badge to a seller. 
The last three Fiverr web design freelancers are either top-rated or level 2 sellers. 
Let's see what the top few US web design freelancers on Fiverr offer and how you can put their services to your best use. 
Co_tran
We couldn't find the name of the seller on the gig or profile.
This is a new seller vetted by Fiverr. The profile says that the freelancer is working as an art director. When did some digging, the seller looked like a real deal.
Here is his LinkedIn profile that shows the seller is actually an art director.
Though there is no feedback or review yet, we recommend working with an art director for your business website or brand website project.
Pros
Art director at his day job

Vetted by Fiverr
Cons
No feedback or reviews yet
Gig Details
This freelancer offers the following Fiverr gig packages.
Basic Package – Landing Page for $4,500 in 14 Days

Standard Package – Mid-Size Website for $6,500 in 21 days

Premium Package – Full Website for $8,500 in 30 Days
Check Co_tran web design gig here.
Peter Frog (peterfrog)
Peter Frog is a web design star on Fiverr. He has had high praise all along. The few ratings below 5-star seem to be from his early days on Fiverr where he had to cancel 2 orders.
Peter has delivered quality work consistently. His communication has been praised in almost all reviews.
Peter has received almost 1000 buyer reviews with a star rating of 5/5. We estimate that he has completed 3000+ projects in this gig.
Pros
Excellent reviews

Great communication

Top-rated seller
Cons
Price is on the higher side
Gig Details
Greg offers three gig packages.
Basic Package – 5 Pages Website for $480 in 10 Days

Standard Package – 7 Pages Website for $580 in 14 Days

Professional Package – 10 Pages Website for $800 in 21 days
Check Peter Frog's web design gig here.
Karen (magickaren)
Karen is a top-rated seller working on Fiverr since 2016. She has over 1000 reviews and we estimate that she has completed over 3000 projects in this gig.
Her star rating is excellent at 4.9/5.
Karen has mostly good feedback. Customers praise the quality of work, and communication, and flexibility to make changes in the design.
However, some reviews mention that Karen doesn't pay much attention to the buyer's instructions. We believe that so few reviews complain about the lack of communication is just a part of business as we didn't see any pattern of mistakes.
Pros
Top-rated seller

Good feedback

Reasonable prices
Cons
Limited service offerings
Gig Details
Karen offers three gig packages.
Basic Package – One Page Business website for $200 in 5 days

Standard Package – Business/personal website for $350 in 7 days

Professional Package – Standard package + eCommerce/online store integration, includes 10 pages, up to 10 products upload for $500 in 14 days
Check Karen's web design gig details here.
Betty (dev_betty)
Betty is working on Fiverr since early 2023. She has gained some early success on Fiverr with about 100 reviews and a 5-star rating.
We estimate that she has completed about 300 projects so far for this gig.
There is no negative feedback for this seller. All past buyers have praised quality work, good communication, and her attention to detail.
Her portfolio looks amazing too. We recommend this seller.
Pros
New seller with a good track record so far

Fair prices with good quality
Cons
Overall fresh in the web design niche
Gig Details
Betty offers three gig packages with different deliverables.
Basic Package – WordPress Website Design,1 page, Basic plugins, Responsive, Content Upload for $120 in 5 days

Standard Package – WordPress Website Design, Up to 5 pages, Standard plugins, Responsive, Content Upload, SEO for $350 in 10 days

Professional Package – WordPress Website Design, Up to 7 pages, Plugins, Responsive, Content Upload, SEO, E-commerce, 10 products for $550 in 14 days
Check Betty's web design gig here.
| | | | | | | | |
| --- | --- | --- | --- | --- | --- | --- | --- |
| Co-tran | English | No | Freelancer | 53 | 4.7/5 | $700 | 7-10 days |
| Peter Frog (peterfrog) | English | No | Freelancer | 33 | 5/5 | $700 | 14 Days |
| Karen (magickaren) | English | No | Freelancer | 3 | 5/5 | $4000 | 10 - 14 days |
| Betty (dev_betty) | English & Arabic | No | Freelancer | 26 | 4.9/5 | $1000 | 7-10 days |
Avoid Pointless Risk, Hire Experts Already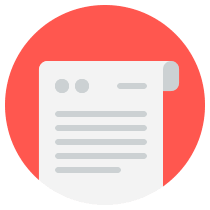 Save time, effort, and headache. Don't take the unnecessary risk of trying undependable web designers.